A Guide to Visiting Farmers' Markets in Raleigh, N.C.
Friday, May 05, 2023, 10am by visitRaleigh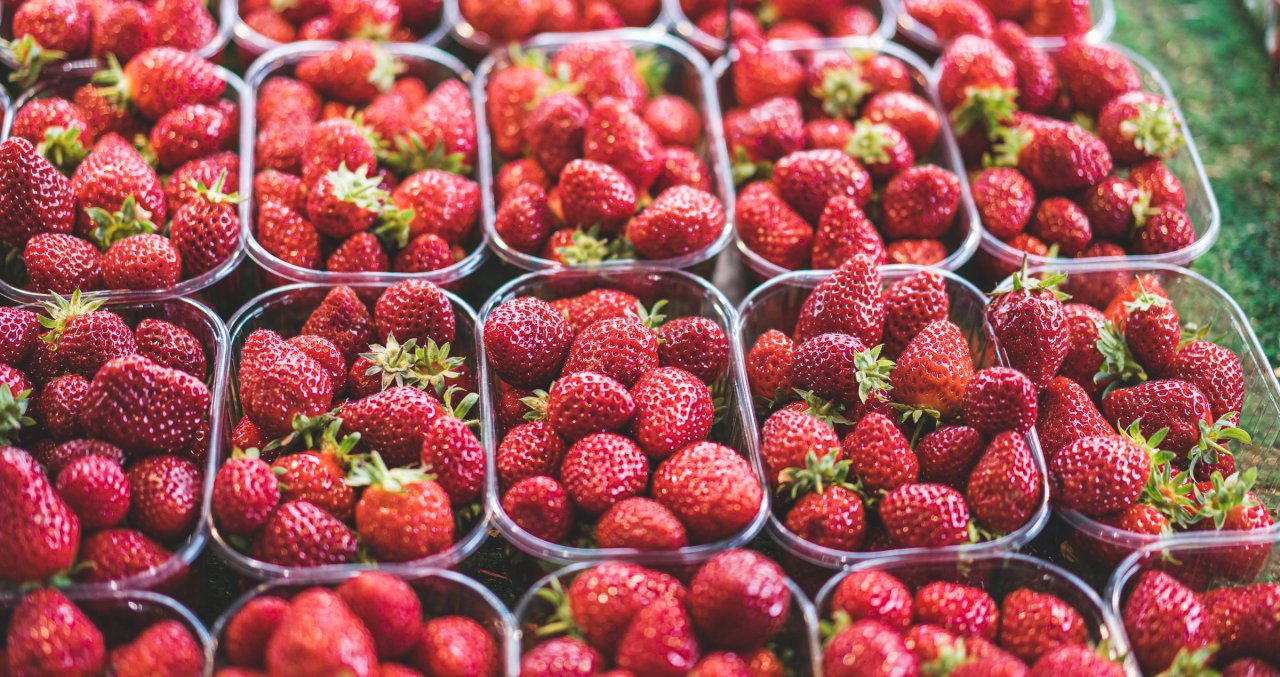 The Raleigh area is certifiably farm fresh, with a collection of year-round and seasonal farmers markets showcasing fresh fruits, vegetables, flowers and specialty goods. Grab your reusable bags and check out these seven favorite shopping spots!
Considered one of the nation's best and most modern markets, the 30,000-square-foot State Farmers Market positively dazzles with specialty shops, restaurants and produce stands. Shoppers can browse and take home everything from fresh fruits and vegetables to meat and dairy products and even beautiful plants and gifts. With so much here, you could spend an entire day wandering from one friendly vendor to the next. Stop for a pick-me-up at 321 Coffee, a non-profit that employs individuals with developmental disabilities, then grab a treat at Annelore's German Bakery (where the only thing sweeter than the pastries are the married couple behind the stand).
You'll find plenty of seasonal goods to enjoy on site, savor at home or pack a picnic with (Raleigh's gorgeous Dorothea Dix Park is about a 90-second drive away).
If you've got a big appetite and have interest in a legendary local breakfast, the State Farmer's Market Restaurant serves up a Southern, country cooking by the plateful—biscuits and hotcakes and grits and country ham and plenty more!
Located in the heart of downtown Raleigh, Moore Square Market highlights local vendors and their farm-fresh food and artisanal goods on a weekly basis. In recent years, residents and visitors flock to recently-revamped Moore Square to sample freshly baked cookies and brownies from Carroll's Kitchen, enjoy Jones Lemonade Slushys and browse quilted and stitched gifts from Sew You (vendors for 2023 will be announced soon!). With any luck, you might even catch live music on a bordering sidewalk or an outdoor yoga class taking place on the big lawn.
With a mission to inspire self-sufficient communities and support Black farmers and entrepreneurs, the Black Farmers Market launched in summer of 2020, holding monthly events in the City of Oaks at the YMCA of Southeast Raleigh. You'll find farmers, gardeners, florists, bakers, seafood sellers and more offering their farm-fresh produce or hand-crafted goods. According to the creators of the event, there are more than 3 million farmers in America today, but less than 2% of those are Black. A visit to the market is an easy way to support these entrepreneurs—and of course people of all backgrounds are welcome to attend!
Head over to Midtown Raleigh to discover yet another amazingly fresh market smack dab in the middle of the popular retail and entertainment district of North Hills. With a mission to create a vibrant and thriving market in the area, the Midtown Farmers Market offers visitors and the local community a place to buy family-farmed foods. Here, you'll find organic sustainable fruits and vegetables, locally produced breads, cheese, herbs and more from vendors like La Farm Bakery, Fount Coffee + Kitchen and Sterling Berry Herbs and Teas.
Live music, morning yoga and kids' activities are often on the weekly schedule, and a bevy of shops and restaurants await to enhance your visit just outside the market.
Sometimes, you just want to go where farmers and other vendors gather to sell a variety of local goods from pasture-raised meats and seasonal produce to baked goods, local honey and fresh-cut flowers. That place is the Wake Forest Farmers Market, where everything sold is produced within 75 miles of town. Can't get much more local than that!
Drop by and grab beans from Black & White Coffee Roasters or a bottle of honey from Heaven Sent Honey. For breads and baked goods, Strong Arm Baking Company has you covered while a variety of farms offer a bounty of fresh veggies and meats.
Voted North Carolina's most celebrated farmers market eight years in a row, the Holly Springs Farmers Market—located outside the Holly Springs Cultural Center—delights visitors and residents with a range of fresh local food from seasonal produce and fresh meats to sauces, preserves and condiments. Come down on a Saturday morning to fill your shopping bags with goodies from vendors including Milke Way Farms, Andrea's Homestead and Vintage Paris Market (vendors subject to change on a weekly basis—keep up to date on Facebook here!).
With a mission to be a cozy place for people to shop for goods they can feel great about, the Cary Downtown Farmers Market aims to build bonds between shoppers and local farmers and vendors (all who have traveled from within a 100-mile radius of downtown Cary). A local favorite on Saturdays since 1996, the market now welcomes farmers, coffee roasters, bakers and craftsmen (so you'll find fresh produce, vegan goodies, hand-painted art and more).
The market is currently located near The Perfect Piece in downtown Cary, with plans to make a full-time move to the future Downtown Cary Park once open this fall. 
Comments