Artspace exhibitions during October's #31DaysofArt
Monday, October 20, 2014, 12pm by Kristy Stevenson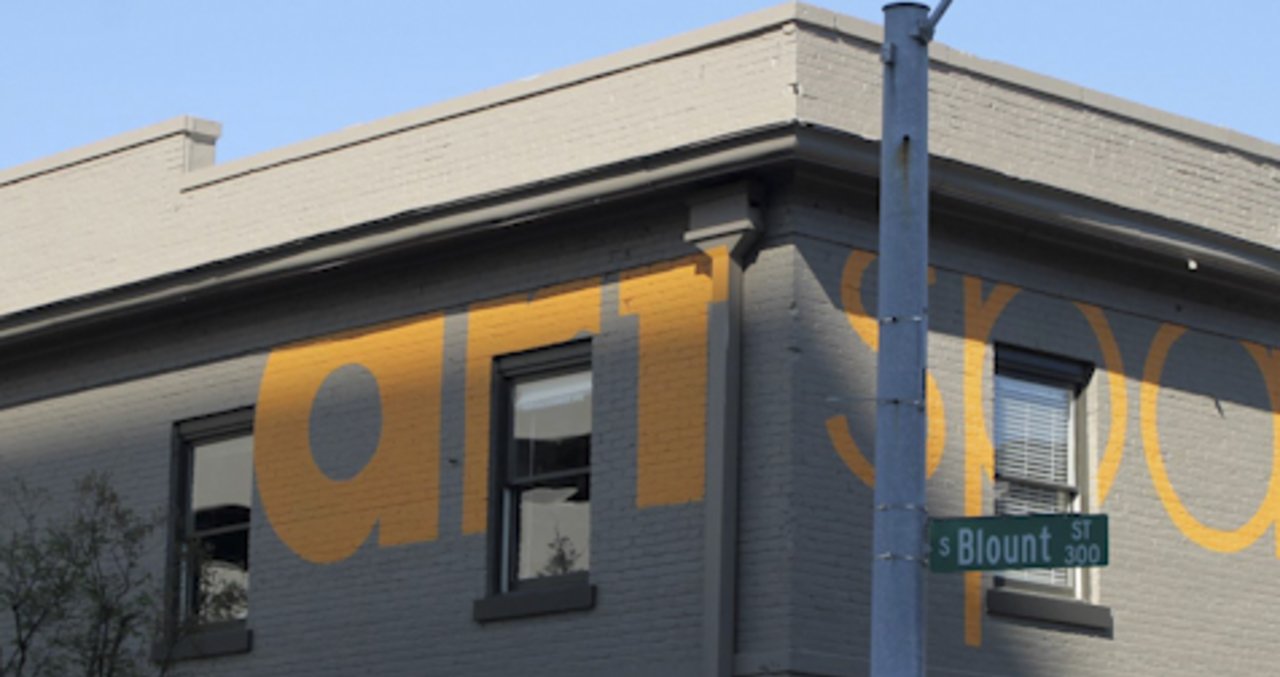 Downtown Raleigh's Artspace is a thriving visual art center offering provocative exhibitions, inspiring education programs and a dynamic environment with more than 35 studio artists. And during 31 Days of Art, you can also enjoy exhibitions like Render.
This two-person exhibition features photos and film by N.Y.-based Laura Heyman and oil paintings by Penn.-based Lea Colie Wight. Brought together, the artwork offers two distinctive and contemporary views on female identity. They demonstrate alternative ways that staging and self-consciousness may affect viewing experiences. Through both painting and photography, the exhibition celebrates and seeks complexity in the relationship between artists and the models they represent.
Laura Heyman, Untitled from "The Photographer's Wife" series. Courtesy of Artspace.
Laura Heyman, Untitled from "The Photographer's Wife" series. Courtesy of Artspace.
In Heyman's series "The Photographer's Wife," the images appear to be taken by the woman's husband, but in reality Heyman embodies the role of both photographer and model. She creates a fictional dynamic between a model and a photographer, described in complementary video and printed journal entries that are also part of the exhibition.
Lea Colie Wight, "Jenn." Courtesy of Artspace.
Wight's portraits are masterworks of color and composition, painted in a classical contemporary style. Works from two different series are on display; the first featuring one of her models, Jenn; the second featuring mother and child pairs.
In Gallery 2 through Nov. 1. Click for gallery hours and further information.
Lea Colie Wight talking about her work in the exhibition, Render. Courtesy of Artspace.
Artspace has a thriving figure study program where community members, college students and professional artists come together to draw live models every week, and Render will provide a complement to the program.
October Red is a solo exhibition by N.C. artist Mark Brown that is a group of reductive oil on panel paintings. It is the first public viewing of this series.
Mark Brown, October Red IV. Courtesy of Artspace.
Two years of work went into this contemporary answer to such pillars of 20th century painting as Mark Rothko and Frank Stella. Brown's paintings defy the easy application of outside narratives. His paint application and mark-making bring viewers back to the present moment.
Mark Brown with October Red XIX and October Red XXI. Courtesy of Artspace.
Seeing a number of Brown's paintings as a group can provide subtle instruction in how to view them. In the absence of figures–and in his words "limiting activity in the centers of the compositions"–a small omission from an established pattern may become an absorbing moment of drama.
My approach pays attention to the properties of paint…my work is reductive because I've learned that less is more, especially given a media-saturated culture. I don't own a bell or a whistle. –Mark Brown
In Gallery 1 through Nov. 1. Click for gallery hours and further information.
Celebrate an artful October with #31DaysOfArt!
Other photo credits: Artspace exterior: Artspace
Comments