10 Tasty Picks for Triangle Restaurant Week in Raleigh, N.C.: Jan. 23-29
Thursday, January 19, 2023, 9am by visitRaleigh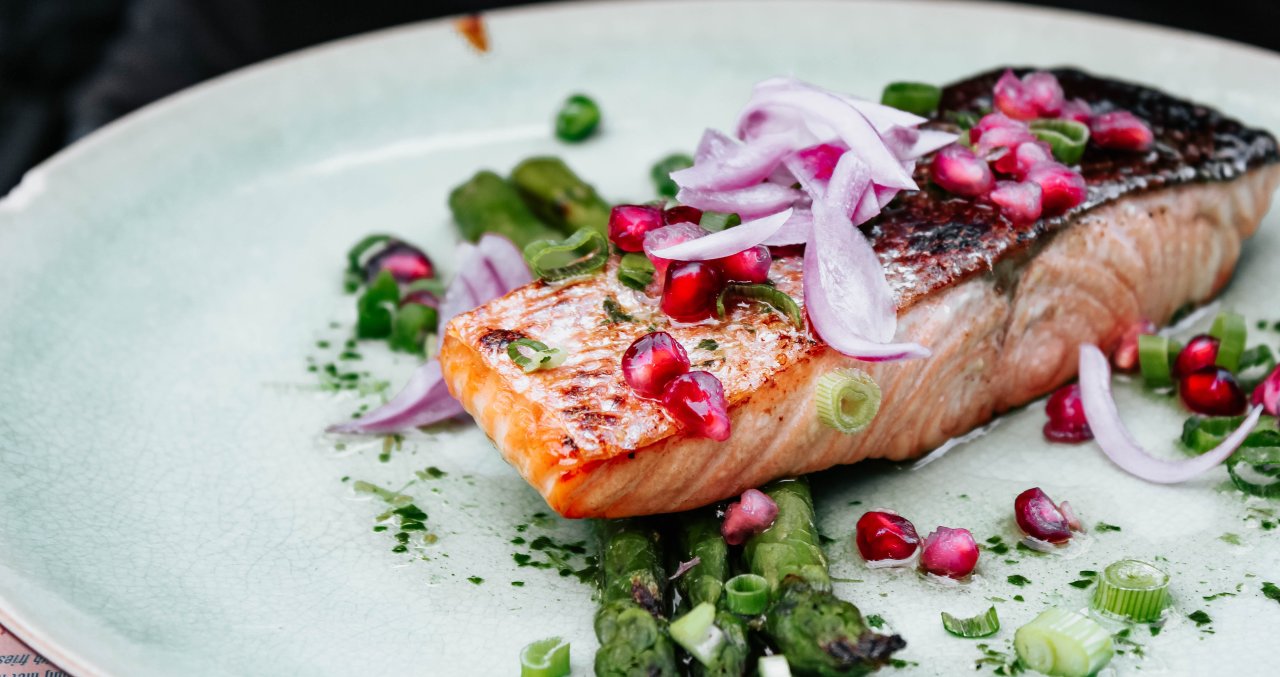 With a constantly-evolving restaurant scene that's redefining and re-imagining both Southern cooking and global flavors, there is so much waiting to be discovered on your next visit! That's why Triangle Restaurant Week (TRW) is the perfect time to be in the Raleigh area.
TRW—slated for Jan. 23-29—is a celebration of culinary excellence highlighting Raleigh, Cary, Apex, Morrisville and surrounding area restaurants.
During TRW, participating restaurants offer special, three-course menu options at fixed pricing—$15 or $20 for a three-course lunch, and $20-$45 for a three-course dinner. Price is per person and does not include beverages, tax or gratuity. More than 30 Raleigh area eateries will be offering these specials—that's a lot of food to choose from!
Below we've rounded up 10 area restaurants participating in this year's week-long event that we think you'll love—see the full list here to help plan a fun date night out or lunch with friends!
Note: the photos below are indicative of the deliciousness you'll find at these restaurants on an everyday basis, but you won't necessarily find these items on their special TRW menus.
Since opening in 2019, Wye Hill Kitchen & Brewing (located in the Boylan Heights neighborhood) has quickly become a favorite among many. The popular restaurant provides great food and drinks, bustling energy and sweeping views of downtown Raleigh's skyline in a comfortable and welcoming setting. In the warmer months, grab a spot on their wood-covered patio for the perfect table overlooking the city.
During TRW, Wye Hill is offering a prix-fixe menu for brunch/lunch and dinner. Guests can choose from peppermint mocha crepes, churro french toast, prime rib french dip, southern saltimbocca, smoked mushrooms and more.
Offering: Brunch/lunch ($20) and dinner ($39)
Step into Coquette, and you'll instantly be transported to Paris with the French bistro's black and white tiled floors, red leather banquettes and delightful light-strewn patio. The North Hills restaurant offers traditional French fare in true brasserie form. Add a glass of red wine paired with truffle frites, seared salmon or strawberry salad from the TRW menu, and you'll never want to leave.
Offering: Lunch ($20) and dinner ($40)
Born through a partnership between downtown Raleigh restaurateur and developer Greg Hatem and the Saleh family (owners of Neomonde and Sassool) Sitti is an elegant, Lebanese-focused restaurant. Dishes such as tabbouleh, baba ghanouj and fatteh are a tribute to grandmothers, or "sittis," who are in charge of teaching Lebanese culture, faith and food to their families. The TRW dinner menu boasts delicious options including seared duck breast, meatball soup and fig mille feuille.
Offering: Dinner ($45)
Taverna Agora's cozy, intimate atmosphere is much like the ones you'd find on the Greek islands, complete with white and blue checkerboard tablecloths, as well as greenery-filled trellises both inside and out. Find an exquisite menu of authentic Mediterranean dishes like chicken or souvlaki, porkchops and baklava during TRW.
Offering: Lunch ($20), dinner ($35)
There's nothing quite as comforting as a big bowl of pasta, especially when it's prepared by a true Italian. At Vic's, owner Mario Longo Sr.—who hails from Southern Italy—and his sons Mario Jr. and Michael and daughter Mia, produce authentic old-world Italian cuisine. Enjoy menu items during TRW like eggplant rollatini, homemade gnocchi with shrimp and Mama Lucia's famous limoncello cake.
Offering: Dinner ($25)
kō•än
Opened to much fanfare in 2019, kō•än brings a renewed energy and feel to Cary's dining scene. With a menu focused on sharing food that celebrates the unsung heroes of Southeast Asian cuisine, kō•än inspires guests with its humble and tranquil fare composed of small plates, hot pots and inventive bowls. The TRW dinner menu will be no different, as it highlights items including crispy catfish, black tea chicken and miso chile udon.
Offering: Dinner ($50)
Young Hearts is Downtown Raleigh's first distillery and restaurant. The spot, which opened its doors in 2021, offers a variety of liquors, tasty bites, a rooftop patio and more. With a focus on ethically and locally sourced ingredients, the menu from Young Hearts' kitchen is ever-evolving and thoughtfully-curated. Executive Chef Josiah Halbohm, a native New Yorker, provides guests with a mix of small plates, salads and larger entrees (as well as several vegan and gluten-free options). Between the food and their botanical-forward spirits, there's no going wrong at Young Hearts!
Offering: Dinner ($45)
A chic restaurant offering dishes designed for sharing, chef/owner Chris Hylton's ORO is best enjoyed with good friends and good vibes (and plenty of items ordered for the table). With an expansive dinner menu and attentive-but-laid-back style of service, ORO—having celebrated a decade of success in downtown Raleigh in 2022—is considered one of the best special occasion restaurants in the City of Oaks. An upstairs mezzanine with a 9-foot fireplace steals the show in the dining space, and the coconut curry pork shank offered during this week is one of our top picks across all TRW menus.
Offering: Dinner ($45)
You'll find Southern-inspired, refined comfort food at Peck & Plume, the restaurant at The Mayton—one of the area's most unique hotels—in Cary. The atmosphere is relaxed with a touch of elegance—both the hotel and restaurant space are truly gorgeous. The TRW menu offers plenty of great options, including butternut soup, green chile chicken and Georgia peach pork schnitzel with pickled peach glaze, wilted spinach and herb spaetzle.
Offering: Dinner ($35)
Azitra Indian Restaurant in Brier Creek serves up delicious authentic Indian fare with an authentic flair.  The restaurant uses only fresh, natural ingredients in its vegetarian entrees (some of which are also vegan).  Dine on flavorful minced vegetable dumplings simmered in Makhni sauce, chickpeas and diced potatoes cooked in Punjabi style, or creamed style spinach with homemade Indian cheese, to name a few.
Offering: Dinner ($50)
Triangle Restaurant Week runs from Mon., Jan. 23 through Sun., Jan. 29. See the full list of participating Raleigh area restaurants here.
More 2023 foodie events in Raleigh, N.C.
Krispy Kreme Challenge, Feb. 4
Raleigh Brewing 10th Anniversary Party, March 4
Tacos 'N Taps, April 1
Peak City Pig Fest, April 14-15
North Carolina 'Cuegrass Festival, April 15
Brewgaloo, April 21-22
Got to Be NC Festival, May 19-21
NC Sugar Rush, May 28
Beer, Bourbon & BBQ Festival, Aug. 4-5
Comments