The Justice Theater Project's 'Black Nativity' Returns to the North Carolina Museum of Art, Dec. 10
Tuesday, December 06, 2022, 9am by David Menconi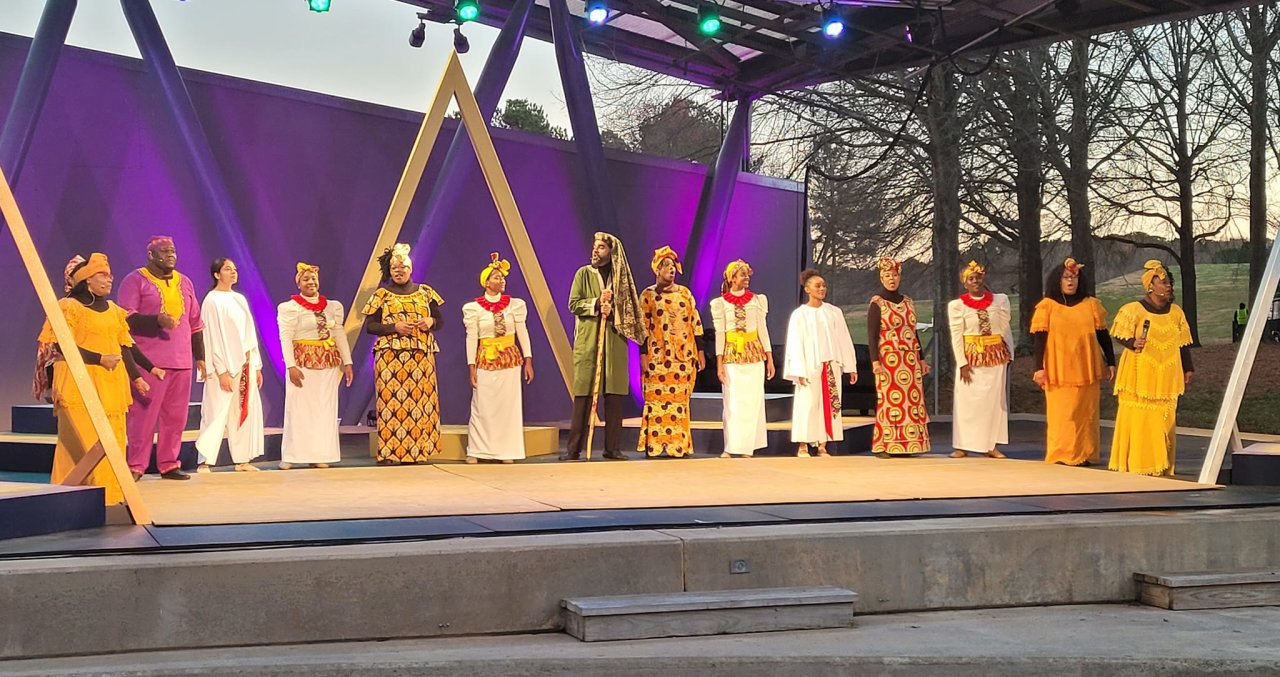 Note: Authored by David Menconi, this piece has been produced in partnership with Raleigh Arts. Menconi's latest book, "Step It Up and Go: The Story of North Carolina Popular Music, from Blind Boy Fuller and Doc Watson to Nina Simone and Superchunk," was published in Oct. 2020 by University of North Carolina Press, and his new podcast, Carolina Calling, explores the history of the Tar Heel State through music.
---

Neither rain, snow, sleet nor pandemic will stop Black Nativity, The Justice Theater Project's annual holiday-season production. In its 12th edition, it's back as Black Nativity In Concert with a pair of free performances on Saturday, Dec. 10, 2022—outdoors at the North Carolina Museum of Art's Joseph M. Bryan, Jr. Theater in Raleigh. Showtimes on that day are 11:30am and 2pm, rain or shine.
"Last year at the museum was just beautiful, so we are hoping for that again," says executive producer Melissa Zeph. The forecast for Saturday is calling for overcast skies but no precipitation and average season temperatures—a high of 53 degrees Fahrenheit. 
As noted, admission to the event is free, which is made possible by generous grants from and partnerships with an array of organizations including Raleigh Arts Commission, North Carolina Arts Council, United Arts Council and the North Carolina Museum of Art. While admission is free, advance registration is required at thejusticetheaterproject.org.
Black Nativity In Concert will involve a cast and crew of 30, which is actually a smaller number than some past productions. Overseeing the production is Dr. Asabi (Stephanie Howard), chair of the theater department at Durham's North Carolina Central University.
"Black Nativity is a staple for our community because of its American traditional, cultural and spiritual values," says Asabi. "Equally important, it is the celebration of 'the greatest story ever told'—a story of sacrificial love that at its core sends a universal message of love for mankind. Beyond its universal appeal is the celebration of African American culture."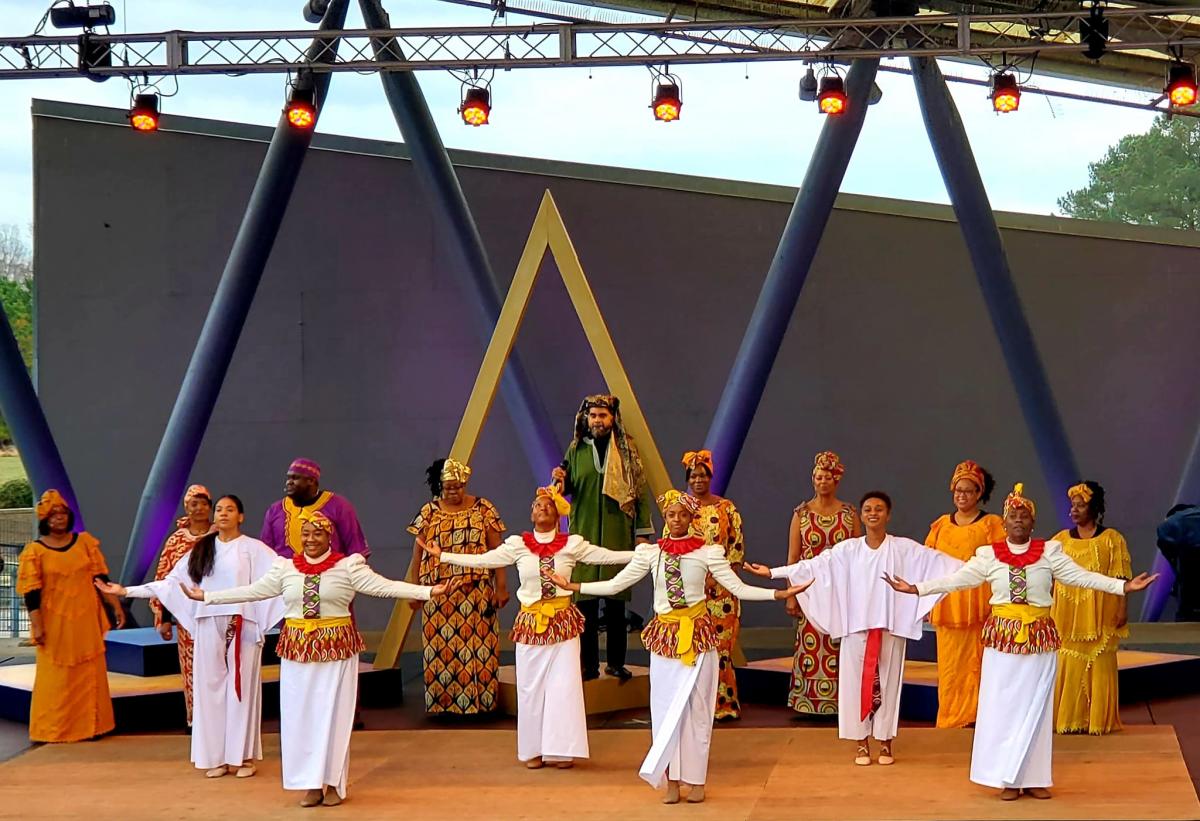 The show's performance repertoire will, of course, feature plenty of the time-honored seasonal chestnuts you'd expect this time of year. But there will also be a few surprises.
"We're adding a little popular culture with contemporary gospel, spoken-word and rap music," says Zeph. "We're calling this 'Black Nativity in Concert', so it's not the full-length Langston Hughes work. It's a concert with dancers, and a little acting. The birth of Jesus is done to music and a beautifully choreographed dance sequence."
The Justice Theater Project's Black Nativity projects have become a recurrent local favorite since the series began back in 2011, originally staged at Saint Mary's School. After outgrowing that space, it moved to North Carolina State University and then online during the pandemic year of 2020 before landing last year at the North Carolina Museum of Art, which will be its home through at least 2025.
"It's become incredibly popular, enough that we require a large venue, which is why we require reservations," says Zeph. "We have to close the gates when the crowd gets to 2,300 people. Last year we had a total of 4,500 attend two shows and it was a huge success, which we hope to continue this year. It's our holiday gift to the community—from a small production company that pays everyone who works for us—and it's become a tradition. It's the perfect way to get immediately into the holiday spirit. Bring the family, a lawn chair and blanket and enjoy the day."
The Justice Theater Project presents Black Nativity In Concert:
Sat. Dec. 10, 2022, 11:30am and 2pm
Joseph M. Bryan Jr. Theater in the Museum Park, North Carolina Museum of Art
2110 Blue Ridge Road, Raleigh
Free to attend, but advance registration required at thejusticetheaterproject.org
Founded in 2004, The Justice Theater Project is theater production group based in Raleigh that creates community dialogue around social justice issues. The rest of The Justice Theater Project's 2022-23 season looks like this:
The Best of Enemies, Feb. 10-26, 2023
Tiny Beautiful Things, April 13-23, 2023
The Dead Man, May 17, 18 and 21, 2023
Urinetown, The Musical, June 9-25, 2023
Photos courtesy of The Justice Theater Project
Comments