Block Gallery: 'A Collection of Changes' Showcases Diverse Art and Artists
Monday, October 11, 2021, 11am by David Menconi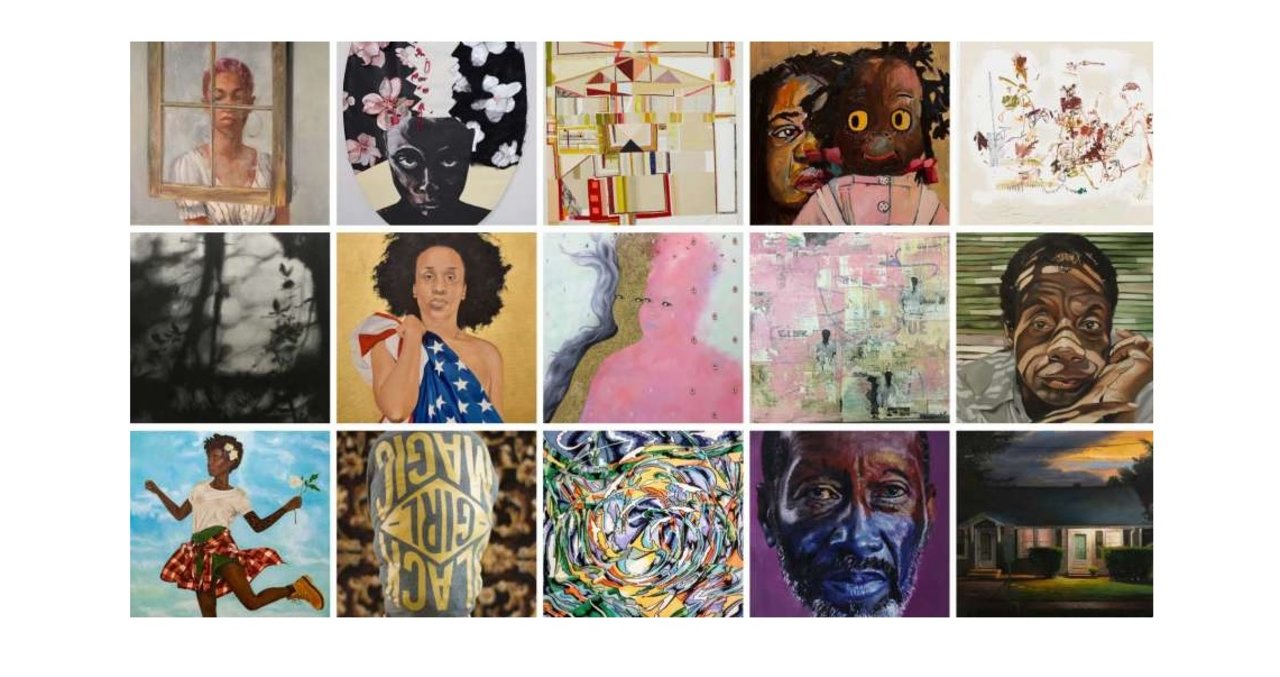 Note: Authored by David Menconi, this piece has been produced in partnership with Raleigh Arts. Menconi's latest book, "Step It Up and Go: The Story of North Carolina Popular Music, from Blind Boy Fuller and Doc Watson to Nina Simone and Superchunk," was published in Oct. 2020 by University of North Carolina Press.
---

In the spring of 2019, there was a show in the Raleigh Municipal Building called "I Feel Like That," in which the artist Telvin Wallace presented portraits of people of color. During the installation, an employee (who was a person of color) walked up to Stacy Bloom Rexrode and said, "This is the first time I've ever felt like artwork reflected me."
"That hit me hard, about the responsibilities we have to make sure the city's art collection represents the Raleigh community at large," says Rexrode, who is curator of exhibitions and collections for the Raleigh Arts Commission. "I started researching our collection, and it was obvious that we're really failing on having a diverse collection for a city with 48% people of color. So I proposed to the City of Raleigh Arts Commission that should be the focus of our purchases over the next few years. We're making sure we're buying works by people of color and people with disabilities."
Many of these works are on display in the Raleigh Municipal Building's Block Gallery as A Collection of Changes. Featuring works from a cast of 15 diverse artists, the exhibit is up through Oct. 22. After that, the works will be displayed in public buildings throughout the city, including the Raleigh Convention Center, Duke Energy Center for the Performing Arts and different community centers and office spaces.
It's a wide-ranging collection of works, from Beverly McIver's self-portraiture to Alberto Ortega's elegant depictions of scenes from American suburbia. Titled "Time Travelers," McIver's painting shows herself with a Black doll. Ortega's paintings, many of which are based on miniature models he built to give himself more control over lighting and composition, mostly show the suburbs after dark.
"There is a lot of literature, movies and TV shows that take place in suburbia," says Ortega, who moved to Raleigh from Spain in 2008. "I think suburbs hold a lot of mystery. There is a lot of potential for narrative in such environments. When I moved here, I was immediately drawn to that aesthetic, especially at night, in part because it was a novelty to me but at the same time I was familiar with it through cinema and books. I thought I could give it my own twist."
A Collection of Changes also goes beyond just paint on canvas. Barbara Campbell Thomas' "Mobile Beyond All Motion" is equal parts quilting and painting. And Stephanie J. Woods' "A Radiant Revolution I" grew from her love of textiles to show a series of graphic T-shirts emblazoned with phrases, including "BLACK GIRL MAGIC." She is grateful for the opportunity to have her work in the exhibit, but the fact remains that artists of color still have barriers to getting their work shown in public spaces.
"That's always gonna be there," says Woods, a Charlotte native who teaches interdisciplinary art at the University of New Mexico. "Being Black in general comes with difficulties. For me, that's just what it is. You can't separate the history of America from our identity, so it's more about just knowing how to navigate it and how to exist as an artist. What is the thing you'd like to take part in? A lot of the artists in this show are friends of mine, and I feel good about this movement of artists coming out of the South in conversation with one another." 
Header image features various works of art from A Collection of Changes; courtesy City of Raleigh
Comments