Carolina Ballet Presents an Updated Version of 'The Nutcracker' for Their 25th Anniversary
Monday, November 28, 2022, 9am by David Menconi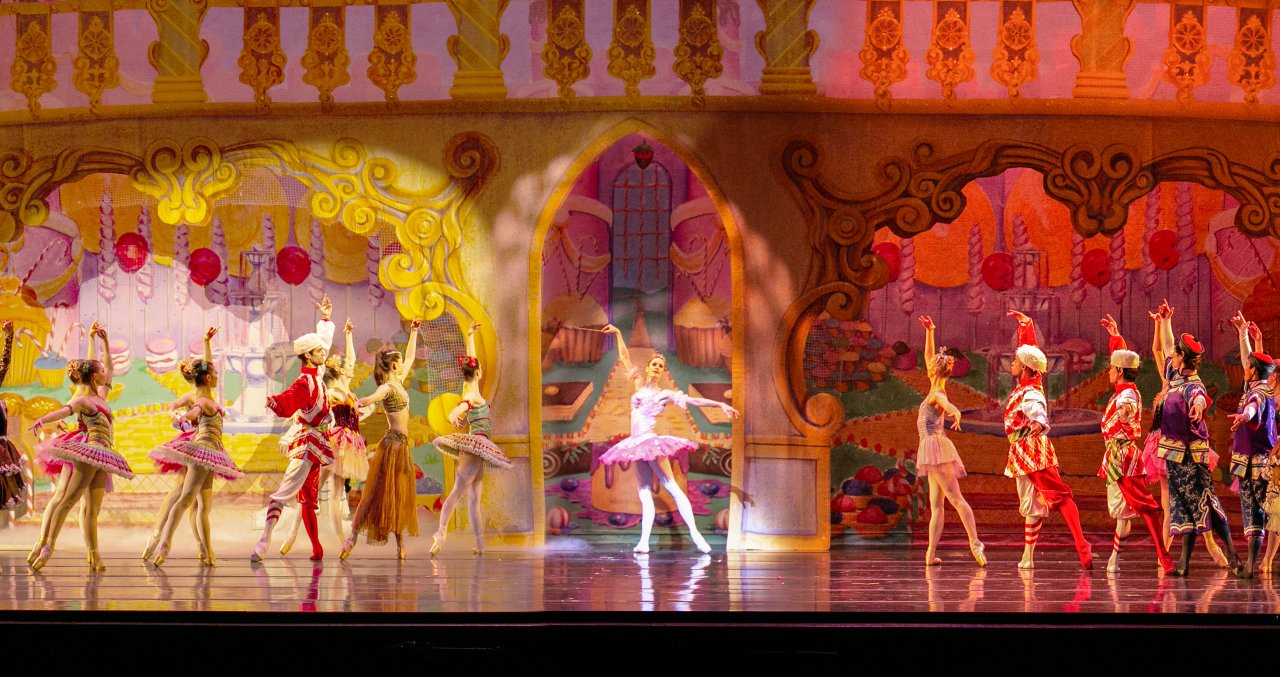 Note: Authored by David Menconi, this piece has been produced in partnership with Raleigh Arts. Menconi's latest book, "Step It Up and Go: The Story of North Carolina Popular Music, from Blind Boy Fuller and Doc Watson to Nina Simone and Superchunk," was published in Oct. 2020 by University of North Carolina Press, and his new podcast, Carolina Calling, explores the history of the Tar Heel State through music.
---

The holidays are a time for annual traditions, and seasonal rituals don't come much more hallowed than The Nutcracker. The 1892 ballet based on an indelible Tchaikovsky score has been so omnipresent in America for the past century, you're probably hearing the music in your head just from reading the name. For a lot of families, it just wouldn't be Christmas without seeing The Nutcracker. It's been a seasonal favorite for most of Carolina Ballet's 25-year history, and it returns again in 2022.
But when Carolina Ballet settles into Memorial Auditorium at Duke Energy Center for the Performing Arts on Dec. 16, 2022, for a 14-show run of The Nutcracker, there will be changes both subtle and ambitious.
While the music remains largely intact, the setting has been updated from 19th-century Europe to America in some indeterminate time in the middle of the 20th century. To that end, the presentation has been updated, too, with new sets and all 140 costumes replaced.
"Where we went was this idea of a more contemporary Norman Rockwell Christmas as a more relatable holiday season to what we experience here," says Zalman "Zali" Raffael, Carolina Ballet's artistic director. "I didn't want to put it in a specific timeframe because each time can represent something very different for everyone in America. So it's sometime between the 1930s and the 70s."
Another change is the casting, although you might have to pay close attention to notice. Raffael's thinking was to broaden the palette of faces and identities onstage, so that a wider range of audience members might see themselves represented there.
"It's a little less stuffy," says Raffael. "In most Nutcracker productions, the party-scene guests are usually all two-parent families with a mother and a father. But we have a single woman who comes, all fabulous. Also a single father with a kid, two women with their family, the lead family is an interracial couple. And Clara, who goes on the fantastical trip, is less meek and mild. In this version, she can protect herself and fights the mice in the battle scene. All of that was very intentional."
Raffael danced with Carolina Ballet for eight years before becoming the company's artistic director in 2019, and like most dancers, he has something of a love-hate relationship with The Nutcracker. As the ultimate seasonal chestnut, it's the one piece that nearly every dance company in the country performs each year (not coincidentally, generating a sizable portion of the next year's budget, which also holds true for Carolina Ballet).
For many attendees, The Nutcracker is the only ballet that they ever see. But in treating The Nutcracker as a potential entry point to lure audience members back for more during the rest of the year, Raffael felt the need to tweak it enough to make it resonate for different demographics.
"There's the set and casting differences, and we also try to have it move faster, be a bit quicker musically," says Zali. "I've also been working with a hip-hop hop choreographer to energize things. Out of the 30,000 people that will come see The Nutcracker, even if only 10 of those come some other time during the year, that would be amazing. It's still a thing people come to. So we're trying to go beyond a stuffy European vibe." 
Carolina Ballet's The Nutcracker plays on select dates from Dec. 16-24 at Memorial Auditorium at the Duke Energy Center for the Performing Arts. There are 14 performances in all, afternoon matinees as well as evening shows. There is also a "Magic Show" in advance of the matinee and evening performances on Dec. 17. For details and ticket prices, see carolinaballet.com. 
More from Carolina Ballet 
Grieg: Piano Concerto, Feb. 2-19, 2023
Mozart: Symphony No. 40, March 9-26, 2023
Orpheus & Eurydice, April 27-30, 2023
Sleeping Beauty, May 18-21, 2023
More holiday events in Raleigh, N.C.
North Carolina Chinese Lantern Festival-Cary, through Jan. 8, 2023
Magic of Lights, through Dec. 30
THE RINK presented by UNC Health at Red Hat Amphitheater, through Jan. 16, 2023
WRAL Nights of Lights at Dorothea Dix Park, through Dec. 24
Raleigh Little Theatre presents Cinderella, Dec. 2-18
Wendell Wonderland, Dec. 2
Holiday Pops with the North Carolina Symphony, Dec. 9-10
Theatre In The Park presents A Christmas Carol, Dec. 9-11
The Justice Theater Projects presents Black Nativity in Concert, Dec. 10
Happy Holly Days Christmas Parade, Dec. 10
51st Annual Historic Oakwood Candlelight Tour, Dec. 10-11
North Carolina Master Chorale presents Joy of the Season, Dec. 13
Raleigh Ringers Holiday Concerts, Dec. 17-18
Header photo by Armes Photography
Comments