'Dressing the Abbey' Brings Historic Costumes to the North Carolina Museum of History
Thursday, October 28, 2021, 8am by visitRaleigh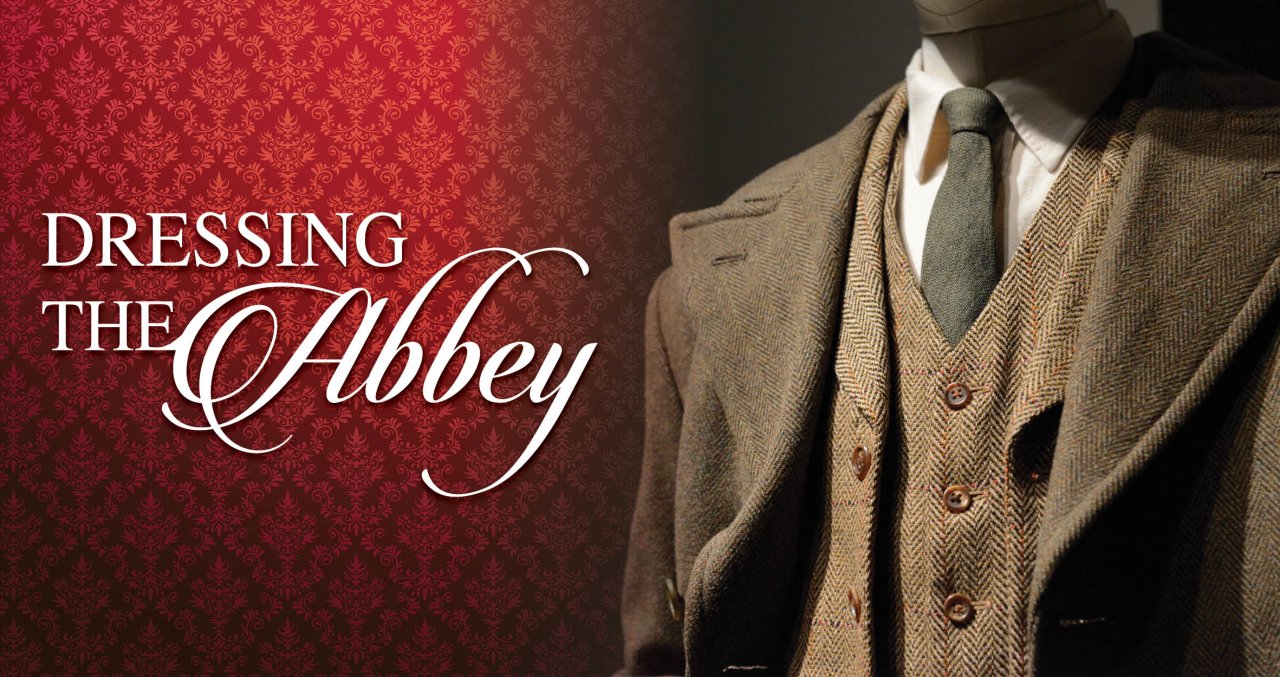 Dressing the Abbey weaves popular culture, fashion and history into an exhibition borrowed from popular television show Downton Abbey's™ wardrobe. The special exhibition will be on display at the North Carolina Museum of History from Oct. 23, 2021, to Jan. 17, 2022!
---

"You'll find there's never a dull moment in this house"
-Violet, Dowager Countess of Grantham
First aired in 2010, Downton Abbey™ was once among the most widely watched television dramas in the world, and one of the many things we loved about it was savoring the gorgeous costumes worn by the British aristocracy of the early 20th century. Now you can experience them once again in all their exquisite glory at the North Carolina Museum of History!
The exhibit, Dressing the Abbey, features 35 costumes worn by the stars of Downton Abbey™ and show the progression of style from 1912 to 1923. The exhibition showcases the turbulence and changes in the late Edwardian era through the 1920s by means of the fashions of the period while evoking fans' favorite moments from the highly successful six-season run.
The elegant fashion was produced by the London Academy award-winning costumier, Cosprop Ltd., and shows off the impeccable style of the aristocracy as well as their servants. The costumes range from country tweeds and riding outfits; servants' uniforms and footmen's livery; to lavish evening attire crafted from sumptuous fabrics and decorated with intricate embroidery, lace and beading. These beautiful costumes will be shown on mannequins under dramatic lighting and include vintage accessories such as stylish feathered hats and intricate jewelry.
"We are thrilled that the North Carolina Museum of History is able to bring this exhibition to Raleigh. Our visitors and all the adoring fans of Downton Abbey™ will enjoy seeing the costumes from this award-winning program that so captured the public's attention," shared Ken Howard, director of the museum.
Experiencing these extraordinary costumes will also be a fantastic way to get in the right frame of mind for the release of Downton Abbey 2, the sequel to the 2019 blockbuster movie, Downton Abbey. The release date is currently scheduled for March of 2022.
Tickets for Dressing the Abbey can be purchased online at ncmuseumofhistoryshop.com, in person or over the phone at 919.814.6970. 
$15 for general admission
$12 for seniors (62 and up), military and educators
$10 for members (plus first ticket is free)
$10 for ages 7-17
Children ages 6 and under are free
More upcoming events in Raleigh, N.C., to plan around
Exhibition: Alphonse Mucha: Art Nouveau Visionary, through Jan. 23, 2022
Downtown Raleigh Restaurant Week, Nov. 5-14
North Carolina Theatre presents Lady Day at Emerson's Bar and Grill, Nov. 5-14
North Carolina Chinese Lantern Festival, Cary, opens Nov. 19
26th Annual American Indian Heritage Celebration, Nov. 20
77th Annual Raleigh Christmas Parade, Nov. 20
WRAL Nights of Lights, opens Nov. 20
Raleigh Little Theatre presents Cinderella, Dec. 3-19
Justice Theatre Project presents Black Nativity in Concert, Dec. 11-12
Theatre In The Park presents A Christmas Carol, Dec. 9-12
NCAA Men's College Cup, Dec. 10 and 12
Historic Oakwood Candlelight Tour, Dec. 11 and 12
Comments