Enjoying the Dog Days of Summer in Raleigh, N.C.
Wednesday, July 11, 2018, 2pm by visitRaleigh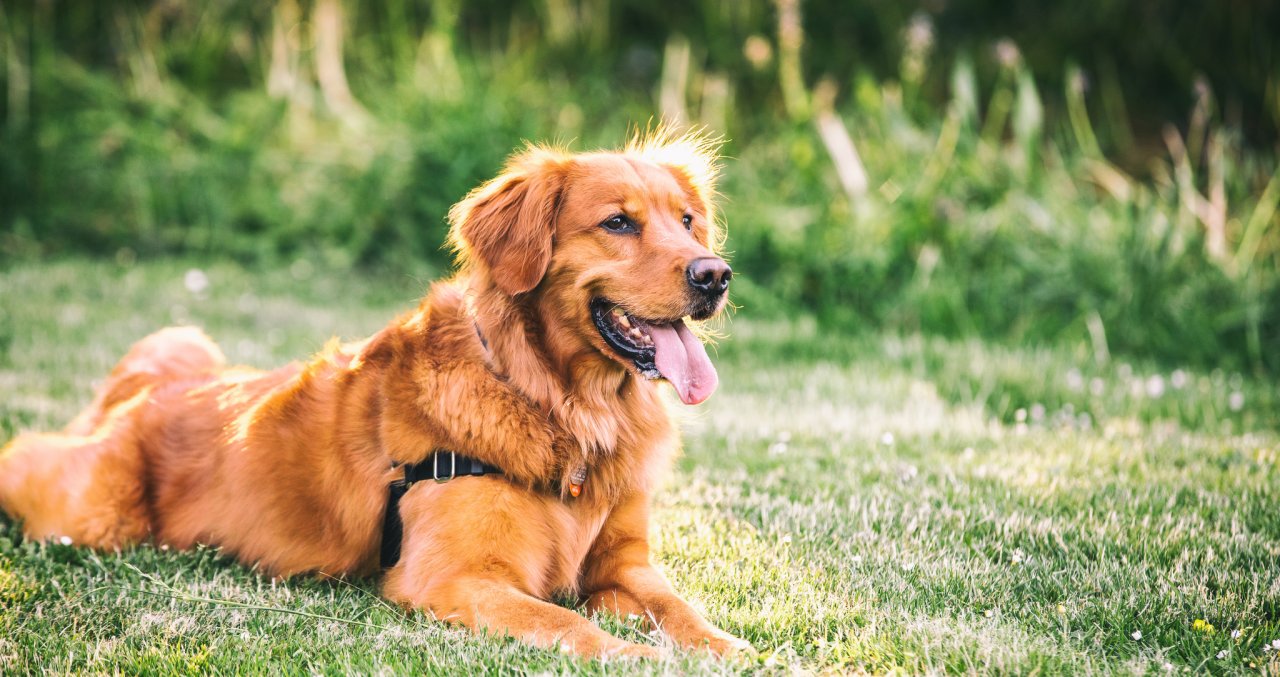 It's summertime, the livin' is easy and all are welcome in Raleigh, N.C.—that includes those furry, four-legged friends better known as man's best friend. Whether you're looking for a place to eat or drink, stay or play, the Raleigh area has a myriad of options to choose from.
 
Where to stay
It might seem strange to imagine a world-renowned, luxurious hotel and spa welcoming dogs with open arms. But that's exactly what The Umstead Hotel and Spa does in Cary. Not only can you enjoy some much-needed pampering here but your pooch can as well.
At The Umstead, Dogwoods is the one amenity every dog goes wild for. A large, doggy play area open to guests only, Dogwoods affords your pet the room to run, jump, play fetch or just lounge in the shade of one of the many dogwood trees the park is named after. And as your canine friend frolics about, you can take some time to enjoy the beautifully scenic hotel grounds.
Another great lodging option is the Aloft Raleigh, located directly across from North Carolina State University. Dogs up to 40 pounds stay for free and enjoy the hotel's signature "Arf" hospitality that includes a bed, a bowl, delicious treats and doggie toys.
Visitors with pets are also welcome to check in at the Hilton North Raleigh/Midtown or the Hyatt House Raleigh/North Hills (see a full list of pet-friendly hotels here!).
Where to eat and drink
There's nothing better than enjoying a warm meal or a cold brew with your pup by your side. Luckily, many of the restaurants, breweries and bottle shops here are dog-friendly.
Start the day off at Sola Coffee Cafe with a cup of locally-roasted brew and some of their famous mini doughnuts. You and the dog can snag a table on their patio and even snap an Instagram pic in front of their "I Believe in Raleigh" mural.
When the temperature starts to climb, cool down with a sweet treat at FRESH. Local Ice Cream. Offering 65+ handmade flavors, crafted with locally-sourced ingredients, fresh is what FRESH does. Stop by and grab a scoop for yourself and your pooch. Just ask for a puppy-approved ice cream flavor.
For dinner or lunch, choose from a variety of places offering relaxing patios complete with water bowls and dog treats. Places like Bass Lake Draft House in Holly Springs (just down the street from Bass Lake Park), Raleigh Beer Garden and Whiskey Kitchen in the heart of Raleigh or Bad Daddy's Burger Bar in both Morrisville and Cary.
If libations are what you seek, you'll be happy to discover that many of the 25+ breweries in the Raleigh area are open, both inside and out, to dog-owners and their pets.
There is Clouds Brewing and its famous "Downpour Wall" of self-service beer. Or, Trophy Brewing Company, Bond Brothers Beer Company in Cary and Raleigh Brewing Company who frequently rotate their beers and their visiting food trucks. Other area favorites catering to a bustling mix of two-legged and four-legged patrons include Lynnwood Brewing Concern, House of Hops and Southern Peak Brewery in Apex.

 
Where to play
Stretch your legs and soak up the warm Carolina sun at one of many dog parks in the Raleigh area. A local favorite is Millbrook Exchange Off-Leash Dog Park, recently renovated after winning a nationwide contest sponsored by Purina. In addition to fun agility elements, dig pits and water fountains, the park also features separate play spaces for large and small breeds. The best part: it's totally free.
Other great parks to check out include Jack Smith Dog Park in Cary, Apex Nature Dog Park and Oakwood Dog Park, which is just a short walk from Yellow Dog Bread Company, a great place to grab a quick snack.
If you're looking to enjoy more of the great outdoors, you're in luck. Raleigh has a bountiful network of parks and trails perfect for hiking, running and exploring.
Head over to either Cary's Fred G. Bond Metro Park and Boathouse, Shelley Lake Park or Lake Johnson Park where doggies can enjoy a quick dip on a hot day. For more active canines and owners, William B. Umstead State Park, with its 20+ miles of hiking trails, offers gorgeous scenery and challenging workouts.
Finally, expose "Fido" to a little bit of culture at the North Carolina Museum of Art. Combining nature with art, the Ann and Jim Goodnight Museum Park is a 164-acre park that connects art, nature, people and pets. Visitors and their dogs can enjoy permanent public art installations by international artists, environmentally-sustainable landscapes, colorful and contemporary gardens, recreational trails and a terraced pond. To fully enjoy your visit, be sure to keep your pup on a leash to protect the integrity of the art.

 
Where to shop
Got a furry friend with a nose for a great bargain? Then, a trip to a few dog-centric and friendly shops might be the highlight of your visit and a great way to beat the heat!
For shops that have completely gone to dogs, try Phydeaux and Unleashed. Both are locally-owned and -operated pet stores brimming with locally-produced toys and treats. There's also Woof Gang Bakery & Grooming, which not only provides some of the best dog food and treats in town, but also offers spa services to pamper your pooch to the max.
If you're shopping for the humans in your life, take a trip to Briggs Hardware. Located in the heart of downtown, this general store was once housed inside Raleigh's first skyscraper. Today, in a storefront a few blocks from its original location, you'll find everything you'd expect a general store to carry, including locally, hand-crafted goods that make great gifts.
Another great option to visit is Apex Outfitter & Board Co., an apparel store offering locally-made threads for the adventurer in all of us. Be sure to shop their line of outdoor gear for pets including a variety of leashes, collars and doggy bandanas.
Where to find daycare
While it would be great to spend every moment of vacation with our furry companions, the reality is there are certain experiences that are best enjoyed without pets. When in town, there are several safe and convenient doggy daycares that will gladly look after your pup for a few hours (or days).
Take Town & County Animal Care Center in Cary for instance. While you're away, they ensure your dog is safe and happy by facilitating play and supervising all activities and social interaction. Amenities include spacious accommodations for boarding, tailored diets, an onsite veterinary clinic and two large play yards with agility equipment, doggie toys and wading pools. The big draw, however, is Paw Beach—their natural pond featuring a dock where dogs can practice their "aqua launches."
Locals and visitors also rave about Pup's Day Out Daycare in East Raleigh, Dog Diggity Daycare & Boarding in the RDU/Brier Creek area and Doggy Village Apex.
A pleasure for people and dogs alike
With Raleigh, N.C. as your destination, man's best friend is always a welcome travel companion. The wide variety of quality activities and experiences open to you and your dog make the Raleigh area the perfect place for a tail-waggin' good time.
 
Header photo: Thomas Hawk
Comments