Shorty's Famous Hot Dogs: More Than 100 Years of Good Eats in Wake Forest, N.C.
Friday, May 20, 2022, 9am by visitRaleigh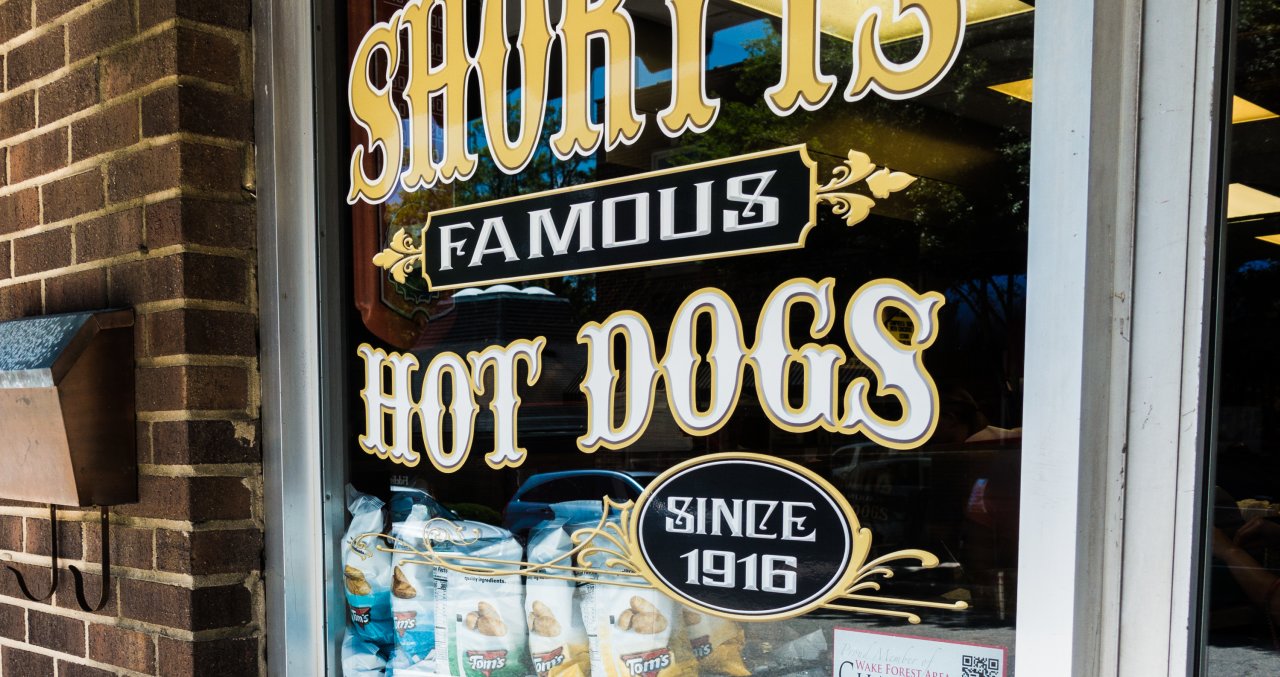 Located in the heart of downtown Wake Forest, Shorty's Famous Hot Dogs has been a go-to hangout spot for locals for more than 100 years. Originally opened as a movie theater way back in 1916, founder H.E. Joyner began selling snacks—before building an expansion with pool tables and a full lunch counter—to stave off nearby competition.
An advertisement in the Wake Forest College newspaper (Wake Forest University, then located just down the street, now calls Winston-Salem, N.C., home) from 1919 touts, "HIGH CLASS MOTION PICTURES" and "Ice Cream, Candies and all Good Things to Eat." Then called Gem Theatre, the name Shorty's arrived along with second-generation owner Millard "Shorty" Joyner (H.E. Joyner's son).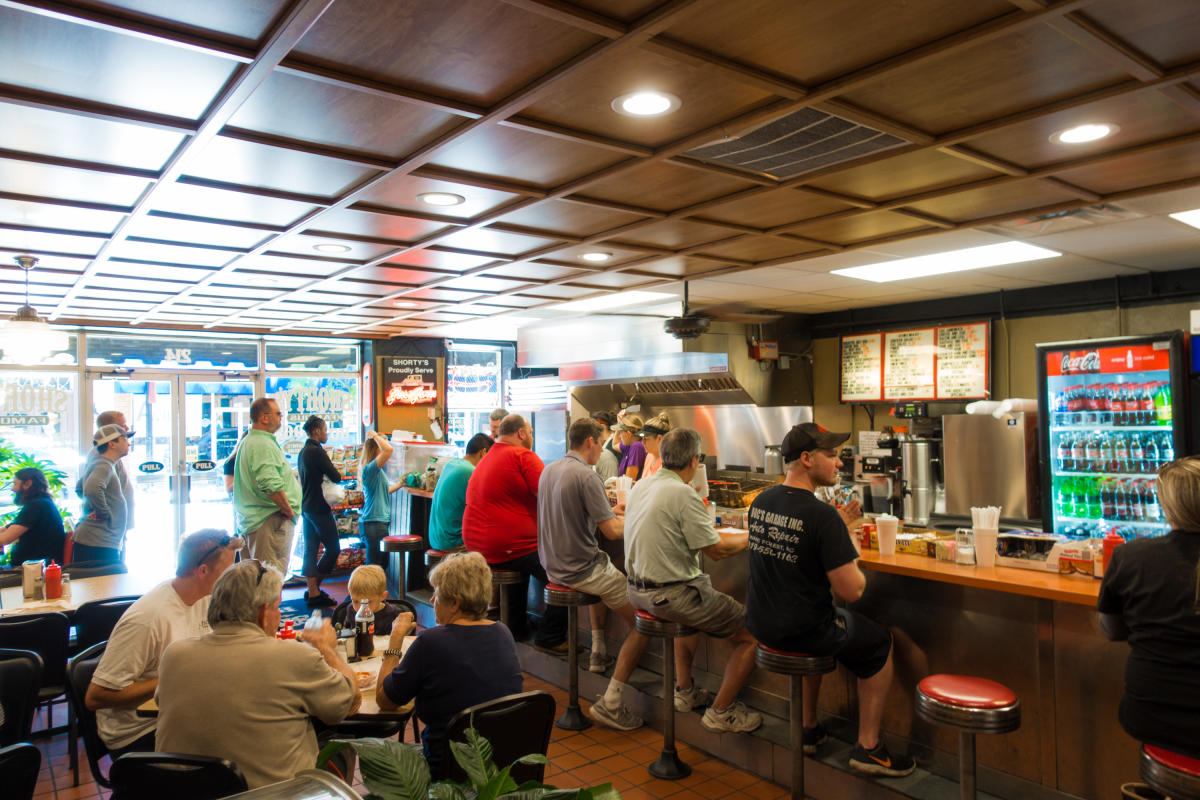 Today, the pool tables remain in a back room and a centuries worth of memorabilia packs the walls, but the main attraction is the doggone good hot dogs. You're likely to find a line out the door at lunch time that's filled with customers who have been eating here for decades (pro tip: even when the line to order is long, you can skip ahead and grab a seat at the counter if there are any available—you'll have your food in no time).
The hot dogs—bright-red colored, served on a steamed bun and best ordered "all the way" (chili, mustard and freshly-chopped onions at Shorty's)—go hand-in-hand with an order of crinkle-cut cheese fries and a large sweet tea.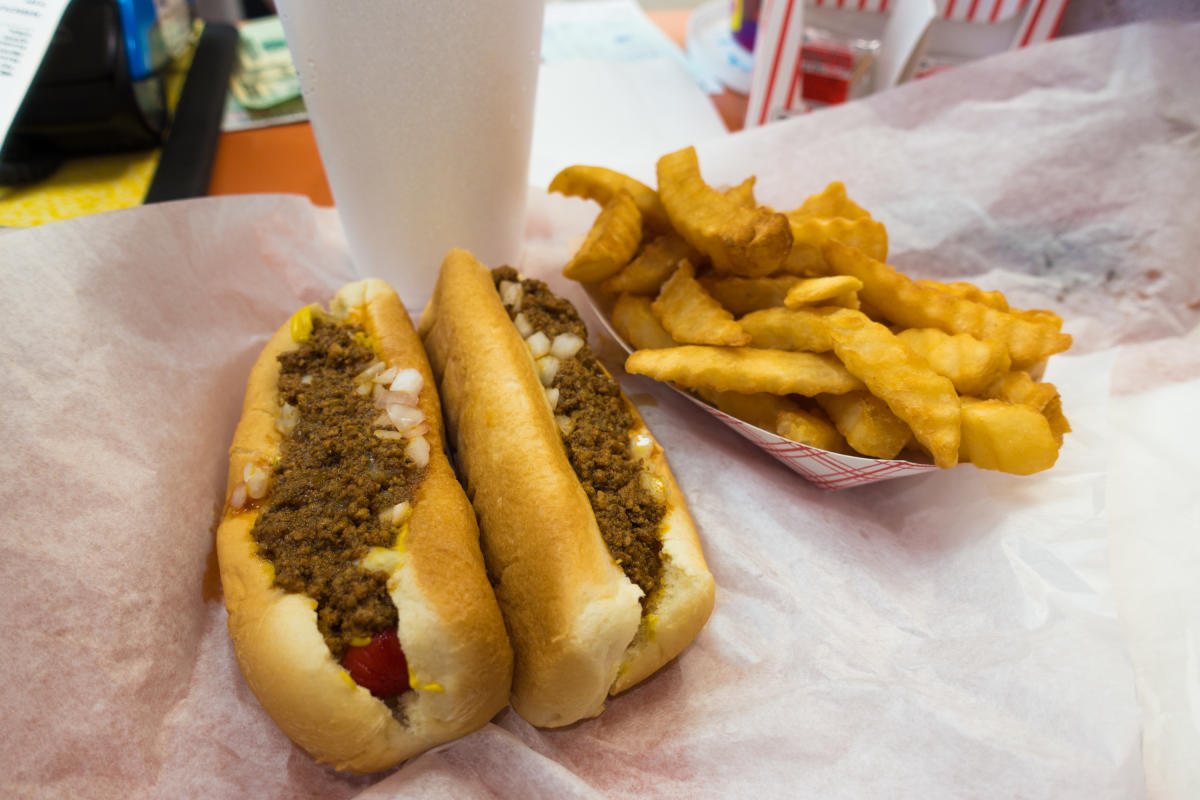 If you're anything like us, you'll want at least a couple of hot dogs to fully appreciate the flavors that come from the flat-top griddle. Prices, while no longer the five cents they were back in the 1930s and 40s, are certainly reasonable—$2.50 for a hot dog and $2.99 for a hamburger.
On a warm summer day, it's difficult to resist indulging in an Arnold Palmer, the part-iced tea, part-lemonade drink named for the late golf legend. Palmer, once a college student at Wake Forest, is said to have frequented Shorty's during his time as a Demon Deacon—in fact, he even celebrated his 80th birthday back at the restaurant in 2009.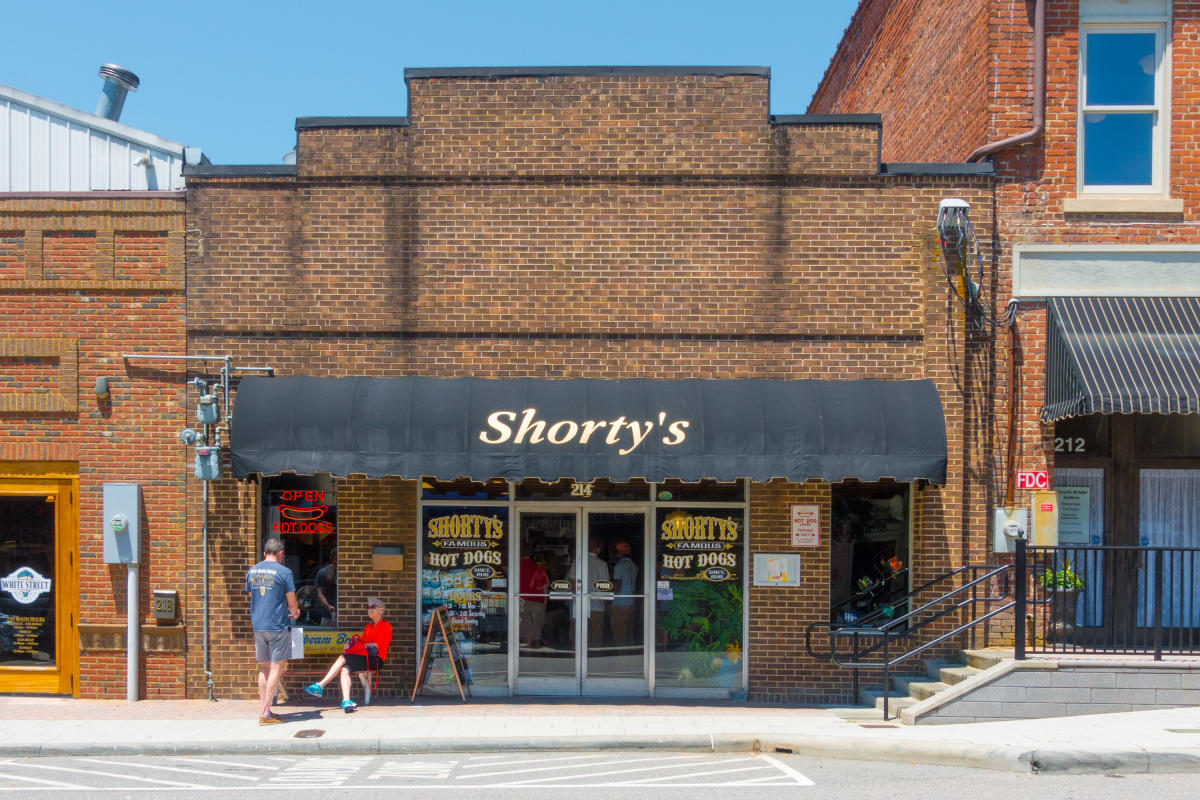 Still run by the same family that started it all (you'll find fourth-generation owner Chris Joyner behind the counter), the hot dog shop turned 106 years old in early 2022, making it the longest-running restaurant in the Raleigh area.
Shorty's Famous Hot Dogs is located at 214 S. White St. in downtown Wake Forest. Open Mon.-Fri., 10:30am-7pm, and Sat., 10:30am-3pm. Right next door is White Street Brewing, known in part for their award-winning Kölsch, which allows food to be brought into the taproom from nearby restaurants.
Comments