Harry's Guitar Shop, A Raleigh Institution
Tuesday, July 08, 2014, 10am by Tyler Cox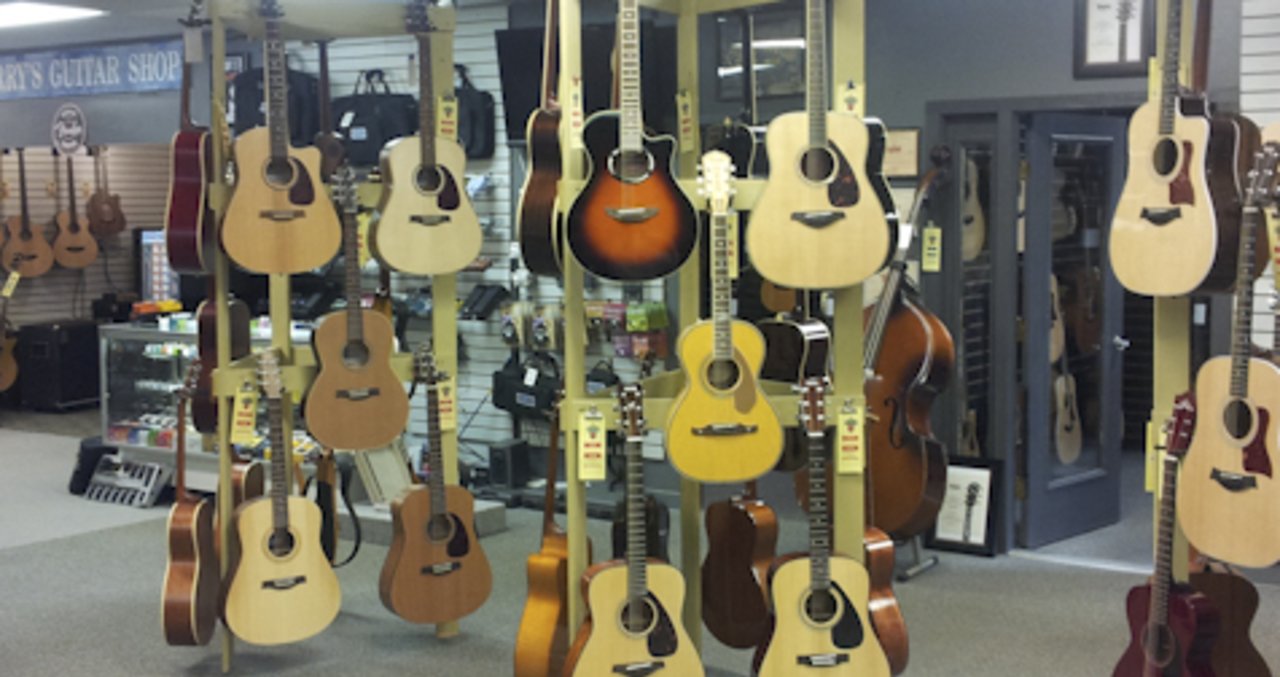 If you were to traverse the half-mile stretch of southern Glenwood Ave. between Peace and Morgan Sts., breezing past a number of excellent bars, restaurants and nightclubs, you'd find one edifice that sticks out from the crowd. This cream-colored, red-trimmed, stumpy little building occupying space at 616 Glenwood Ave. was once an eyeglass grinding factory, but now it houses one of Raleigh's most famous shops.
Harry's Guitar Shop opened on Nov. 5, 1985, and moved to its current location on Glenwood Ave. in 1988. For almost 30 years, the multifaceted business has served the music community's needs in all things fretted.

Owner Harry Tueting recounted the origins of Harry's Guitar Shop.
"I was in an acoustic duo at the time and that wasn't an era when acoustic music was very popular. But we were playing an awful lot and needed to buy some monitors. We were getting a hard time from shops around the state to do it. One night I just said to my partner, 'I think I can do this better.' He said, 'I'm sure you could.' And the next morning I started working on it."
Music Maniacs, take a moment to visit Harry's Guitar Shop and support Raleigh's greatest music shop. The friendly, knowledgeable staff will help you in any way they can.
Visit its website to check out their inventory.
Comments