Holiday "Can't Miss": Raleigh Little Theatre's Cinderella
Tuesday, December 16, 2014, 8pm by Ryan Smith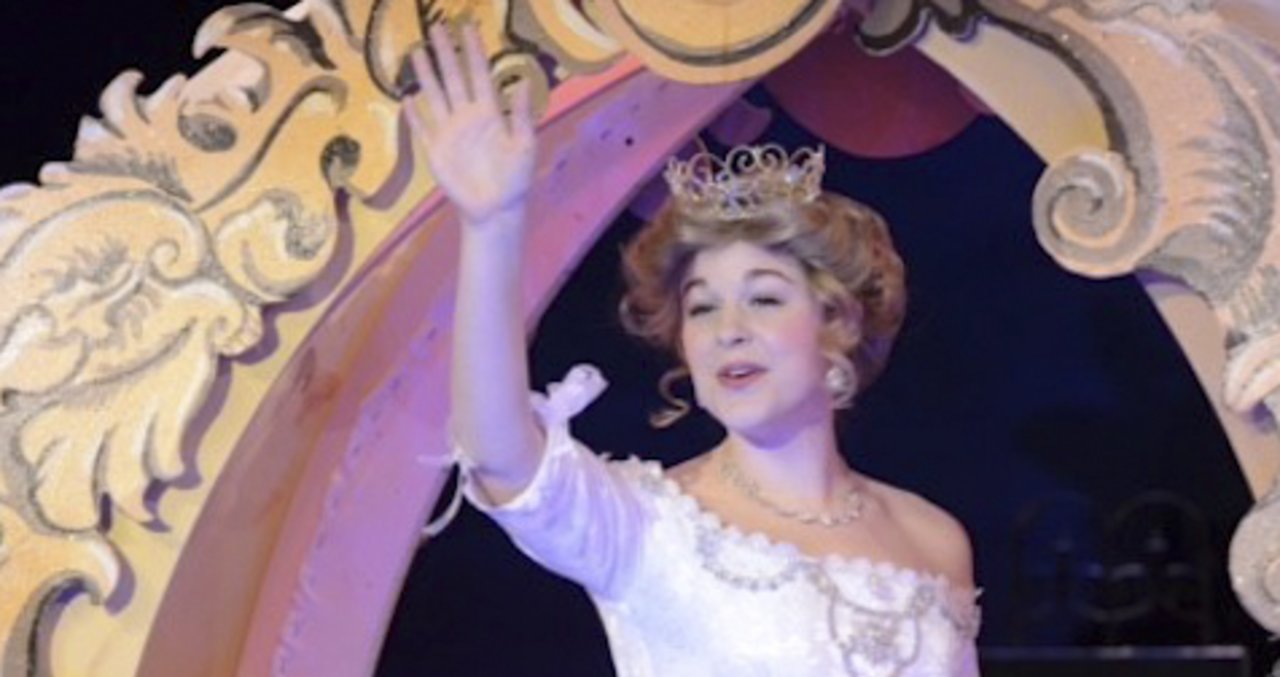 For the past 31 years Raleigh Little Theatre has presented Cinderella to the delight of audiences of all ages. My daughter turned eight this year, and although she's mostly aged out of her obsession with princesses, I thought dinner in Cameron Village and seeing Cinderella would be a great holiday tradition to start for the two of us.
I admit I expected this adaptation of the beloved fairy tale to be pretty straightforward. I had, after all, seen the Disney version a hundred times! I expected a princess who meets a prince, they fall in love, she runs away at midnight losing her glass slipper, he finds her and they live happily ever after–but I was pleasantly surprised when Raleigh Little Theatre injected humor, pop culture references, over-the-top characters, audience interaction and great music to the classic tale.
To start we find out that Cinderella's real name is Ella, but because her evil stepmother and conniving stepsisters banish her to spending most of her time in the kitchen with the cinders and ashes, they call her Cinderella. The play starts in the days leading up to Christmas, culminates with the royal ball on Christmas Eve and ends with the entire cast singing "We Wish You a Merry Christmas" as snow falls on the stage. The audience delights as elements of the show change yearly to include pop culture references like this year's mention of Princesses Anna and Elsa who just need to "Let it Go" and little girls squeal with delight as the Prince comes into the audience looking for his true love and trying the glass slipper on their feet.

The story of Cinderella is timeless, but it is the cast of characters who give Raleigh Little Theatre's show the wow factor. From the stepmother who has the highest hairdo of anything I've ever seen to her two daughters, who are played by men, to the groovy King Darling the Third and the all-important Fairy Godmother, or "FG," as she's called throughout the play, kids of all ages will be smiling ear-to-ear the entire 90-minute performance.
As an added bonus, the cast is in the lobby to take photos and sign programs for little princes and princesses.
The performance runs through this Sat., Dec. 20, so you still have a chance to experience it for yourself! Get tickets here.
Photos by David Watts 
Comments