Hot Days and Cool Nights in Raleigh, N.C.
Wednesday, July 25, 2018, 11am by visitRaleigh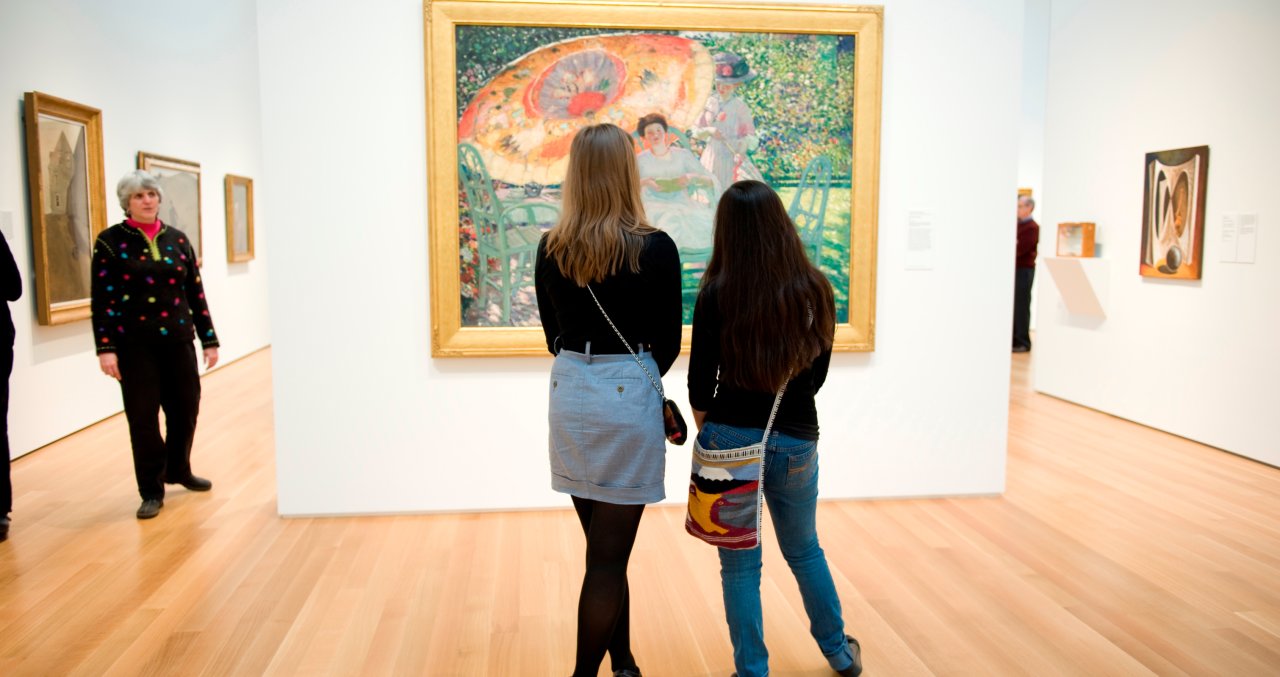 There's nothing quite like the sweet summertime in Raleigh, N.C. Long, sun-kissed days leisurely roll into cool, refreshing nights providing the perfect backdrop for a memorable escape. We've put together six perfect pairings to help you make the most of your time in the Raleigh area this summer.
 
Go out for a walk. Take in a show.
Hot day: Get outdoors for a relaxing stroll in an enchanted garden that's unlike any other. Chock full of lush greens and vibrant blooms, the JC Raulston Arboretum at North Carolina State University is a nationally-acclaimed garden with one of the largest, most diverse collections of landscape plants in the Southeast. Nearly 20 different gardens can be explored, each with a unique theme and space—a Japanese garden, a butterfly garden, a rooftop terrace filled with heat-tolerant plants and more. 
Looking to take in even more of the great outdoors? Explore the winding nature trails of the 5,500-acre William B. Umstead State Park (with 13 miles of multi-use trails and 22 miles of dedicated hiking trails) to experience one of the most beautiful natural forests in the state.

Cool night: Balance out a relaxing day in nature with a healthy dose of drama of the theatrical kind. The popular Raleigh Little Theatre, one of the nation's longest-running theaters, since 1936, offers audiences a unique mix of local talent, quality entertainment and Raleigh history. Pull up a seat for a high-stepping musical, outrageous comedy, a heart-wrenching drama or heartwarming, family favorite. If you have time either before or after show, we also suggest you smell the roses by taking a scroll through the Raleigh Municipal Rose Garden—a beautiful spot just behind the theater. For even more shows, check Theatre In The Park's summer schedule to see what's playing.
Stand up and paddle. Wind down and coast.
Hot day: The Raleigh area boasts hundreds of acres of cool, beautiful lakes and almost as many ways to enjoy them. Try your hand at stand-up paddleboarding (SUP), a great way to have fun and stay cool while you take in some natural beauty. And, there's the additional bonus of a full body workout as you go! Check out the SUP options at Lake Johnson Park and Lake Crabtree County Park. If you're into other water sports, these scenic spots also offer a variety of canoes, kayaks, sailboats and more for a day filled with adventure.
Cool night: After a day on the water, unwind with a relaxing dinner at a favorite local hangout. Try the iconic 42nd St. Oyster Bar & Seafood Grill for an extensive menu of fresh seafood, oysters galore and a robust beer and wine selection. For after dinner entertainment, check out the live music schedule on their website.
If you're looking for a laid-back spot, stop by Raleigh Times Bar. Named for the city newspaper that formerly occupied this historic space (the Raleigh Times was published from 1912 to 1989), Raleigh Times has been an anchor in the downtown Raleigh nightlife scene since it opened in 2006. In 2012, the space was renovated and expanded to add more private event space plus a rooftop patio. A great beer selection and a killer view of a busy part of downtown make the rooftop here one of the most coveted spots around on a nice weather day.
Depending on the mood of the night, you might prefer the more romantic and distinctly-Italian Gravy or the fun-loving Goodnights Comedy Club to round out the evening
Seize the day to play. Sweetly retreat.
Hot day: If family fun is on the agenda, then make Pullen Park your first stop of the day. Established in 1887 and designated as the first public park in N.C., the park sits nestled between downtown Raleigh and the main campus of North Carolina State University. Known for terrific recreational opportunities—especially for kids and families—the park includes an operating carousel built in 1911, a miniature train you can ride through the park, pedal boats to cruise around Lake Howell plus tennis courts, baseball and softball fields, an arts center and passionate mind Ira David Wood III's innovative performing arts venue mentioned above, Theatre In The Park.
You can also travel a short distance down the road to Dorothea Dix Park to explore the expansive park grounds that let you take in one of the best views of the Raleigh skyline.

Cool night: After a day of play, retreat to one of the area's popular sweet spots to cool down. Raleigh-born Goodberry's Frozen Custard is a local favorite that has been churning out frozen custard (think the smoothest, creamiest frozen treat you ever tasted) since 1988. Don't miss out on the Flavor of the Day, and you shouldn't have to with plenty of locations in the Raleigh area (the Village District location is the closest to Pullen Park).
Another option is to venture over to Cary to try Vida Dulce, where the refreshing offerings include rolled ice cream, ice cream tacos and fresh fruit popsicles in a variety of flavors.
Morning heights. Evening flights.
Hot day: With two area facilities (Morrisville and North Raleigh), including the highest climbing wall in a five-state radius (a towering 55-foot wall at the Morrisville location), Triangle Rock Club is a top spot for visitors looking to conquer fears and reach their full potential. Keep your eyes peeled for managing partner and passionate mind Joel Graybeal when you're on site—he knows a thing or two about heights, starting his career as a rocket scientist working for The Pentagon.
If you prefer a more outdoors-oriented vertical adventure, check out Go Ape Treetop Adventure & Treetop Junior and TreeRunner Adventure for ziplining, climbing and more.

Cool night: Come in for a smooth landing with an evening visit to one of the many local breweries on the Raleigh Beer Trail. Try a flight at Aviator Brewing Company in Fuquay-Varina, a brewery that launched in an actual airplane hangar; see what's on tap at Raleigh Brewing Company or Crank Arm Brewing; or "hop" on over to Holly Springs where it all began with a visit to Carolina Brewing Company, founded in 1995 as the area's first brewery.
Museum trips. Vintage sips.
Hotday: Head out for a day of world-class museum visits and get a glimpse of why Raleigh is known as the "Smithsonian of the South."
Take in the North Carolina Museum of History, located in the heart of downtown Raleigh, and see the story of N.C. unfold. From Blackbeard, to the Wright Brothers, to Michael Jordan, the Tar Heel state certainly has a story to tell—at more than 115 years old and with 150,000 artifacts on hand, no place tells that story quite like the Museum of History. Tip: Explore the work of athlete-turned-artist Ernie Barnes, a Durham, N.C., native best known for his widely-imitated, unique style of elongation, energy and movement in a free-to-visit new exhibit at the museum.
The North Carolina Museum of Art is touted as one of the top art museums in the country, and a must-see for visitors to the area. With an extensive permanent collection, highly-anticipated rotating exhibits, a full-service restaurant and the nation's largest museum art park—the Ann and Jim Goodnight Museum Park—you can easily spend a day (or two) just taking it all in. Tip: Make the museum your last stop of the day on a Fri. afternoon and pop into Iris After Dark for drinks, small plates and entertainment starting at 5:30pm.

Cool night: Continue your celebration of the arts and uncork a relaxing evening at Vita Vite art gallery and wine bar. Raise a glass in the comfortable lounge of this wine bar doubling as an art gallery amidst the works of a variety of Southern artists, and sample their eclectic wine and small plate menus at their downtown location.
Another option to consider is Vinos Finos y Picadas at Lafayette Village. This quaint establishment, specializing in fine South American wines and delicious tapas, promises the "best empanadas you will find anywhere in the Raleigh area." No arguments here!
Fresh garden picks. Cool movie flicks.
Hot day: Get a fresh start to your day by discovering one of the many charming you-pick produce farms in the Raleigh area. Explore Granny Pearl's Farm in Zebulon and pick your own fresh blackberries, blueberries, peaches and more. Or harvest a bounty of seasonal berries at Buckwheat Farm in Apex.
Not terribly interested in picking your own? Then visit the State Farmer's Market, where you'll have the pick of the widest variety of fresh seasonal produce and plants in the area, as well as an assortment of baked goods and unique gifts. While you're at it, sample the dishes at the State Farmer's Market Restaurant where fresh seasonal produce and traditional southern fare (biscuits to die for!) are served daily.
Cool night: When evening rolls around, catch the latest summer blockbuster at the Alamo Drafthouse Cinema. This movie-tavern concept theater, known for unique audience participation events, bills itself as a place by film lovers, for film lovers. If blockbusters aren't your cup of tea, try their Afternoon Tea series featuring period films such as Sense and Sensibility served up with tea, baked goods and finger sandwiches. Tip: You can also hang out at the Video Vortex bar, an immersive, video-themed bar where you can enjoy nearly 50 local beers on tap (or take them home in a 32-ounce can) plus dive into one of the largest rental collections of cinema in the country (75,000 classics, obscure releases, foreign films and more are on hand!).
Other notable viewing venues you may want to try include CinéBistro in Cary, for dinner and a movie, and these upcoming events for watching beneath the stars.
Comments