First Lineup Details Announced for 2022 IBMA Bluegrass Live! powered by PNC (Sept. 30-Oct. 1)
Wednesday, March 30, 2022, 8am by David Menconi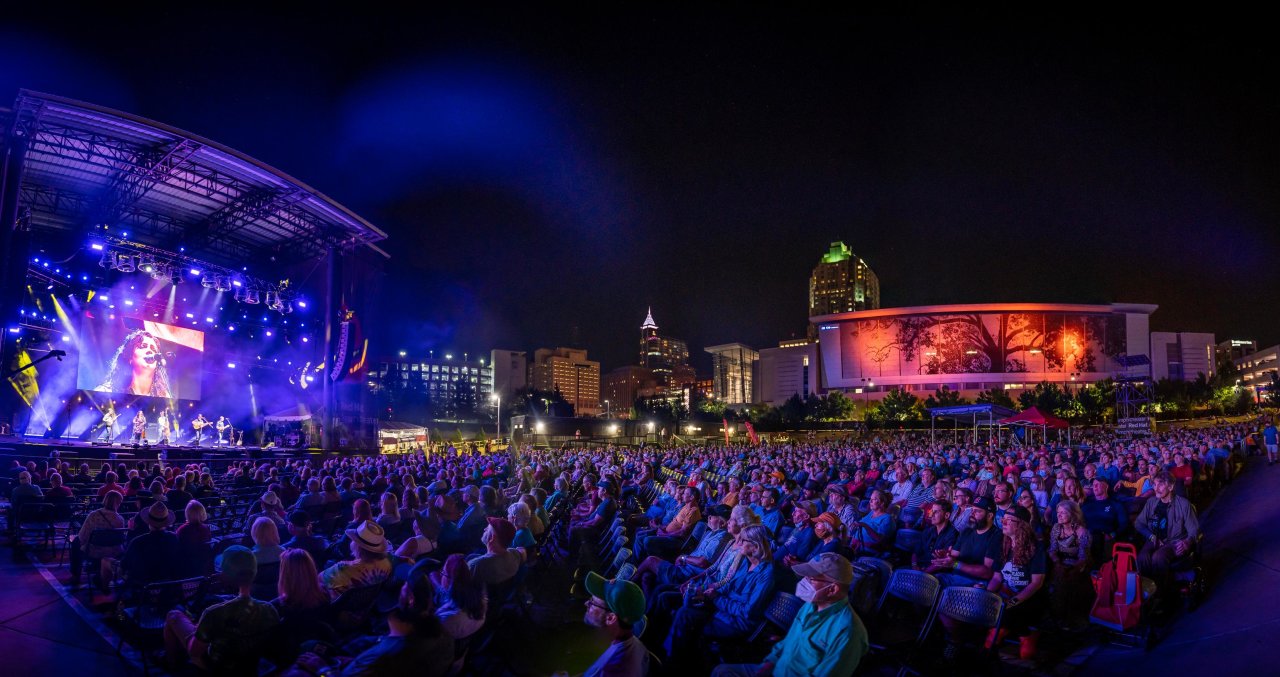 Note: Authored by David Menconi, this piece has been produced in partnership with Raleigh Arts. Menconi's latest book, "Step It Up and Go: The Story of North Carolina Popular Music, from Blind Boy Fuller and Doc Watson to Nina Simone and Superchunk," was published in Oct. 2020 by University of North Carolina Press, and his new podcast, Carolina Calling, explores the history of the Tar Heel State through music.
---

Even in springtime, work goes on to bring fall's World of Bluegrass conference, award show and festival to downtown Raleigh. And the International Bluegrass Music Association has rolled out the initial slate of headliners—to perform at Red Hat Amphitheater—for the 2022 edition of IBMA Bluegrass Live! powered by PNC, Sept. 30-Oct. 1. So far it looks like this:
Infamous Stringdusters: The Grammy-winning, progressive-bluegrass superstars;
Jerry Douglas Band: Featuring bluegrass great Douglas, a veteran of Alison Krauss' Union Station, Earls of Leicester, J.D. Crowe & The New South and more;
Peter Rowan Bluegrass Band: Another venerable World of Bluegrass regular;
Sierra Hull: One of the top young stars in bluegrass, and multiple-time winner of IBMA's mandolinist of the year;
Balsam Range: Haywood County band that has won IBMA's prestigious entertainer-of-the-year grand prize twice;
Della Mae: Fine all-woman band from Boston and another IBMA favorite;
and Dom Flemons & Schultz's Dream: In which the former Carolina Chocolate Drop leads a tribute to the memory of bluegrass pioneer Arnold Schultz, a Black fiddler who was a key early influence for "Father of Bluegrass" Bill Monroe.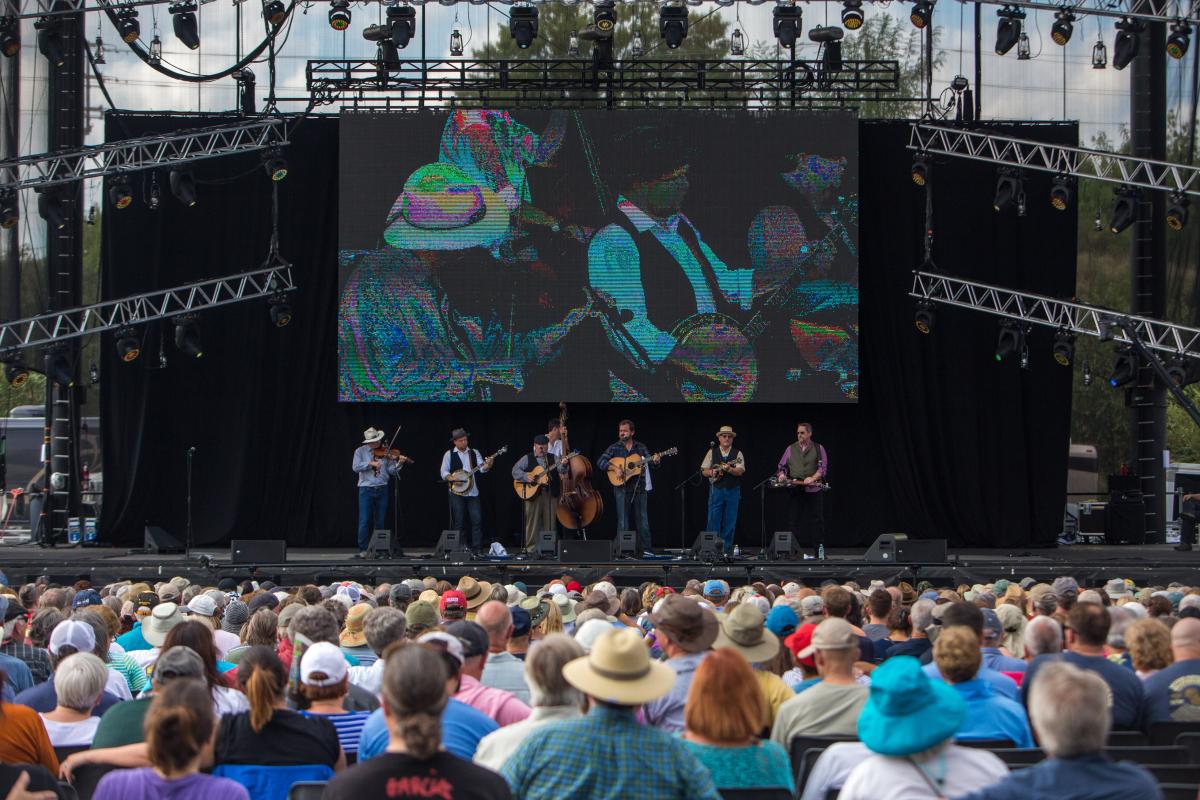 Along with festival regulars, something else that will be back in 2022 is free general-admission seating for the Red Hat Amphitheater shows. The 2019 festival was the first to offer free admission as well as paid reserved tickets, but that was suspended last year due to COVID-19 concerns. It's back for 2022; sections 1, 2, 3 and 7 will be ticketed, and all other seating will be free.
"That was the model that debuted in 2019 and it was a tremendous success," says David Brower, executive director of event producer PineCone (Piedmont Council of Traditional Music). "During Del McCoury's set, people were climbing the fence trying to get in—our Woodstock moment. Bringing back the free option is in keeping with the larger goals of the event, making it completely accessible with no barriers, including economic."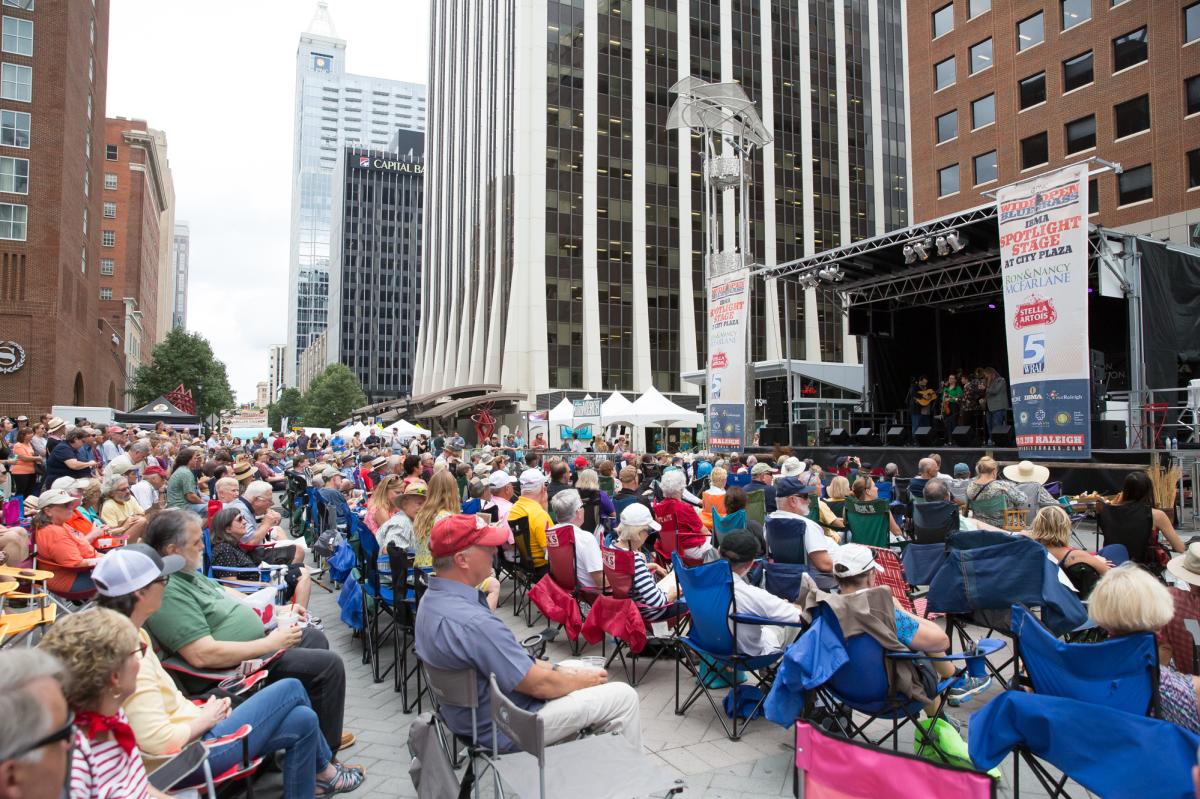 This will be the 10th edition of World of Bluegrass in Raleigh, which has had to contend with a number of calamities over the years. In 2015, stormy weather drove the street festival inside the Raleigh Convention Center for an indoor-only event. And it went online-only in 2020 in response to the pandemic before returning to live-and-in-person in 2021. 
Last year's World of Bluegrass events drew a combined attendance of 101,368, generating more than $5.7 million in direct economic impact in Wake County, according to figures from the Greater Raleigh Convention and Visitors Bureau.
This year's street festival will follow the revised 2021 layout with the big main stage at the south end of Fayetteville St. in front of the Duke Energy Center for the Performing Arts, and there will be another street stage added back onto Martin St. And in a first, this year will feature a gospel stage with bluegrass/string-band gospel as well as Black church choirs.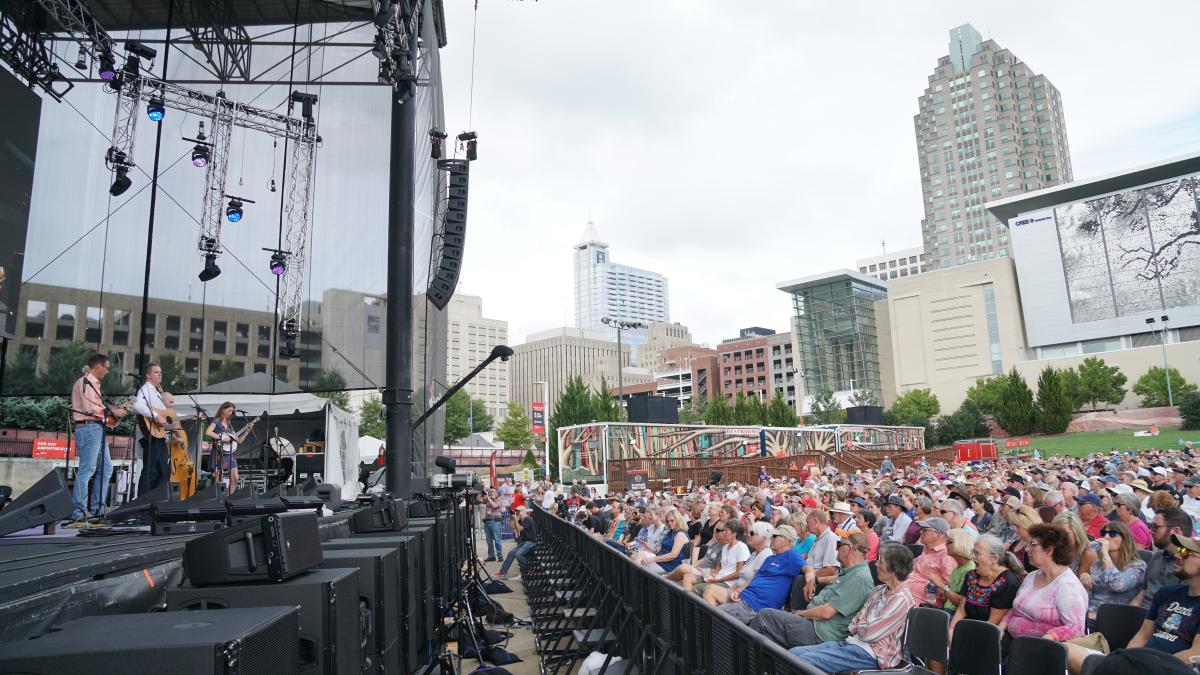 "Those are two very rich traditions in North Carolina and throughout the middle South that are not often heard side by side," says Brower. "I hope to see what happens when bands are standing around offstage together. That's when people start collaborating."
One victim of the pandemic that has yet to return is the dance tent. It was canceled last year due to safety concerns and won't be back in 2022, either, at least for now.
"Touching strangers just seemed a little too risky," says Brower. "Things seem better right now, but who knows? I'm not sure we're 100-percent done with COVID. So in lieu of the dance tent, every stage at the end of the night will have a high-energy, engaging, rollicking, throw-down, dance-party kind of band to get people moving."
Tickets for the Main Stage performances start at $50 for IBMA members and go on sale to IBMA and PineCone members on April 5, and to the general public on April 19, at worldofbluegrass.org. 
Header photo by Rob Laughter; other photos in order by Garrett Poulos, Willa Stein and Dan Schram
Comments