Jazz in the Square Brings Five Free Concerts to Downtown Raleigh's Moore Square
Tuesday, August 01, 2023, 2pm by David Menconi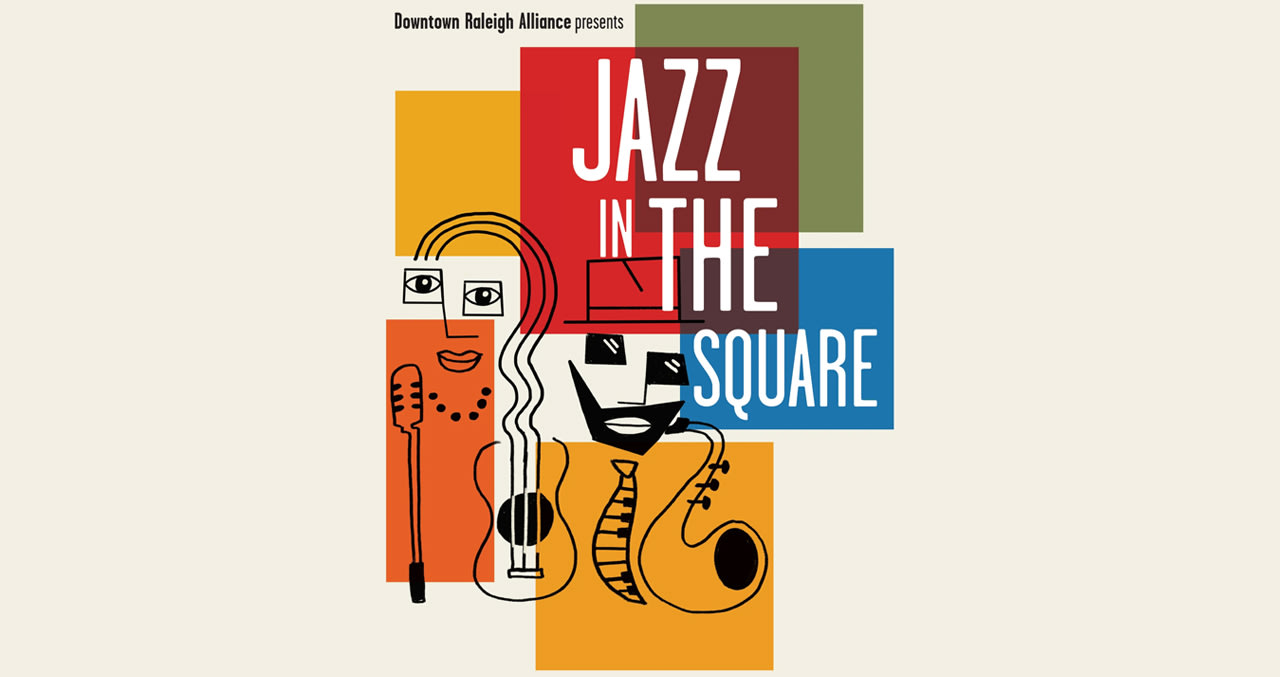 Note: Authored by David Menconi, this piece has been produced in partnership with Raleigh Arts. Menconi's next book, "Oh, Didn't They Ramble: Rounder Records and the Transformation of American Roots Music," will be published in the fall of 2023 by University of North Carolina Press. His podcast, Carolina Calling, explores the history of the Tar Heel State through music.
---

Interested in some some good news about great tunes? Live outdoor jazz music returns to downtown Raleigh this week with the kickoff of the 2023 Jazz in the Square concert series at Moore Square.
Presented by the Downtown Raleigh Alliance (and sponsored by the Allstate Agency of Peter Uliciansky), the free-admission concert series runs for five dates on alternating Thursdays throughout August and September, with shows taking place from 6 to 8pm at Moore Square (200 S. Blount St. in downtown Raleigh).
The 2023 Jazz in the Square schedule goes like this:
"I've been a jazz fan myself for a long time, and I'm very excited about this lineup," says Lucy T. McInnis, director of events and development for the Downtown Raleigh Alliance. "It's very diverse in terms of cultural, gender and racial perspectives. This will be a rich season. We always focus on a diverse and true-to-the-community lineup, keeping the music fresh and fun to create an engaging downtown environment for visitors and residents."
Shows will feature an assortment of food trucks as well as vendors selling beer and wine. Since inclement weather is always a potential factor when it comes to outdoor events, tentative makeup dates for weather-related postponements have been set for Aug. 10, Aug. 24 and Sept. 21. 
Jazz in the Square is produced by the Downtown Raleigh Alliance in collaboration with Deep South Entertainment (which also produced this spring and summer's Alive After 5 series). The 2023 model is the third Jazz in the Square that Downtown Raleigh Alliance has put on, following the 2021 and 2022 seasons. This year's schedule is actually shortened to five shows from last year's six-show lineup, with the tentative makeup dates, "because of some issues with mother nature and outdoor events, to help alleviate last-minute postponements or cancellations," notes McInnis.
"It's important that people understand the Downtown Raleigh Alliance's mission, which is to enhance the vitality of downtown for everyone," McInnis says. "As director of events, a fun way for me to do that is putting together free events for the community—local residents as well as people coming from Cary, North Hills, Durham. We try to give an experience like no other with different groups and musicians to see. Thanks to community support, investor sponsors and donations, we are able to put on fabulous free events."
Comments