Lauren Kennedy Brady's Theatre Raleigh Unveils a New Main Stage
Wednesday, August 03, 2022, 1pm by David Menconi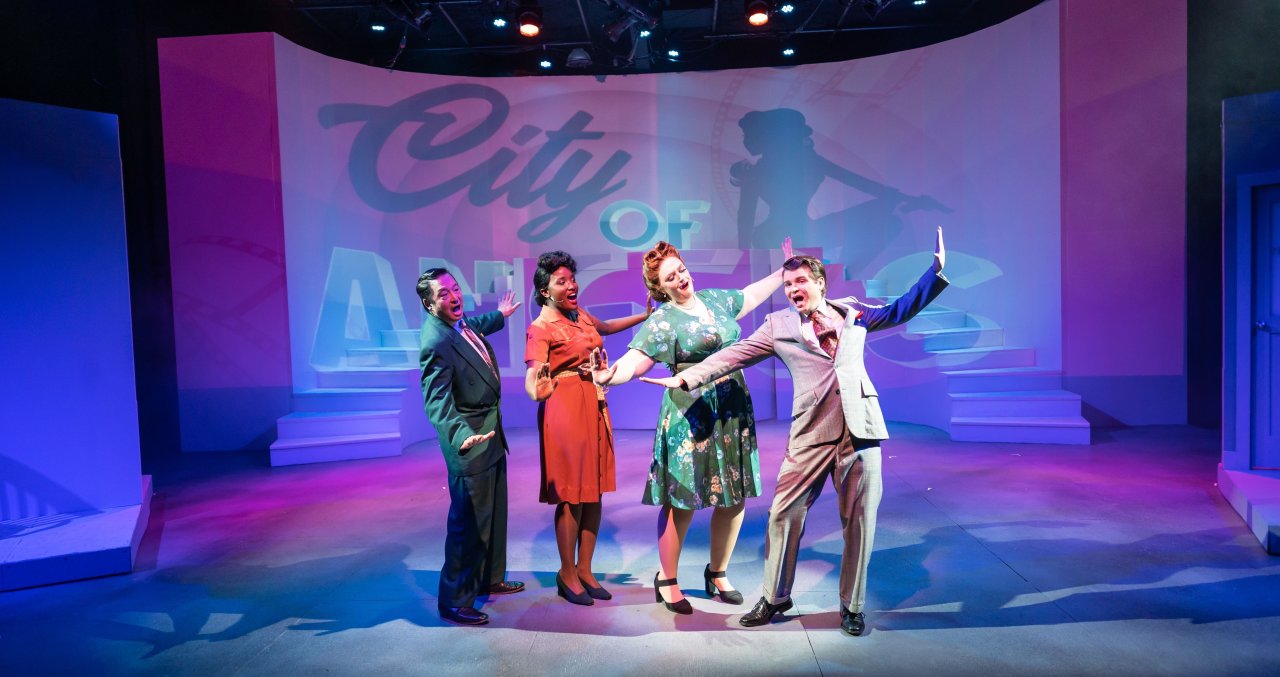 Note: Authored by David Menconi, this piece has been produced in partnership with Raleigh Arts. Menconi's latest book, "Step It Up and Go: The Story of North Carolina Popular Music, from Blind Boy Fuller and Doc Watson to Nina Simone and Superchunk," was published in Oct. 2020 by University of North Carolina Press, and his new podcast, Carolina Calling, explores the history of the Tar Heel State through music.
---

The COVID-19 pandemic changed a lot of things in the arts, mostly in the form of closing or at least shrinking businesses and venues. But in the case of the professional nonprofit company Theatre Raleigh, the shutdown served as catalyst for a major relocation and expansion.
After operating for 15 years at the small, black box Kennedy Theatre in downtown Raleigh's Duke Energy Center for the Performing Arts, Theatre Raleigh is setting up shop at a new, much bigger space in North Raleigh—one with more than twice the capacity of its old digs.
Theatre Raleigh's new 3,600-square-foot main stage at 6638 Old Wake Forest Rd. will debut with a production of the Tony Award-winning musical City of Angels, running Aug. 3-14, starring longtime artistic director Lauren Kennedy Brady.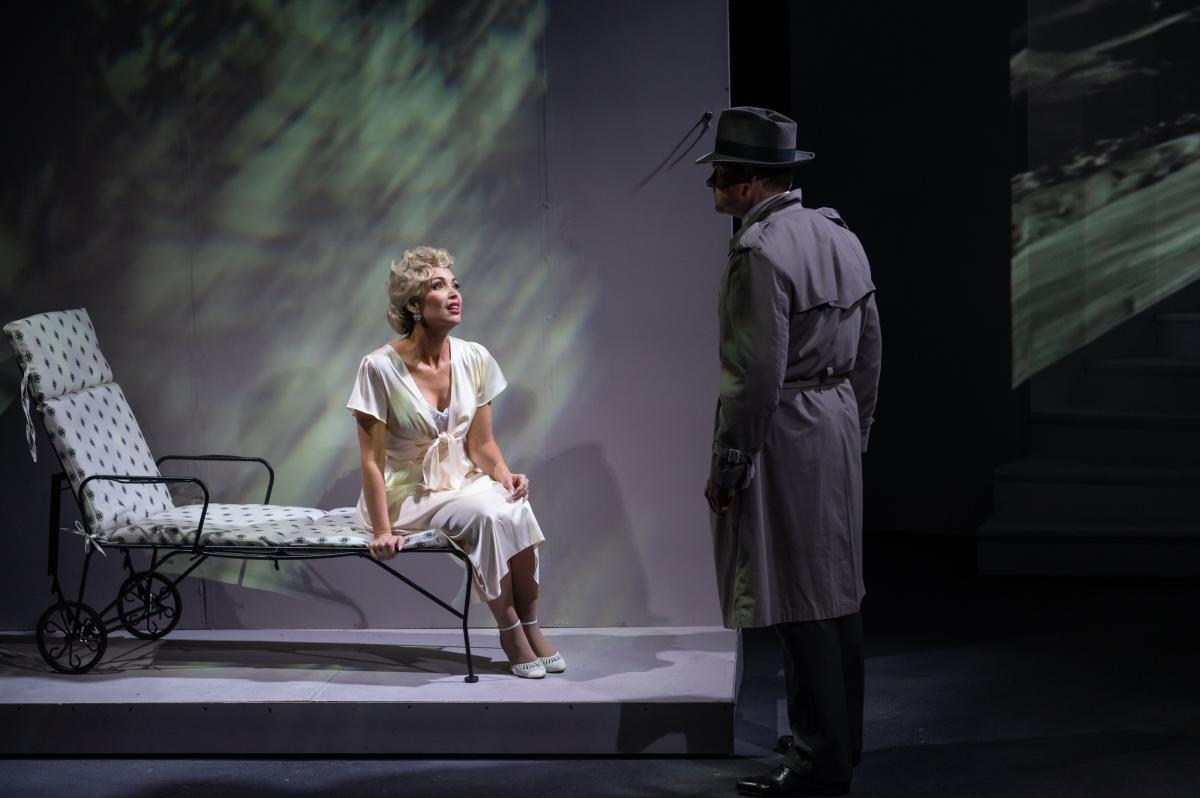 Other Theatre Raleigh productions this fall include The Play That Goes Wrong (Sept. 14-25) and Natasha, Pierre and the Great Comet of 1812 (Oct. 26-Nov. 6).
Formerly the site of a church, the new space has a somewhat unconventional location in a business park. But with 18,000 square feet, its audience capacity has increased to hold as many as 300 patrons. It also didn't hurt that the company's rehearsal space was already in the same complex. So it's not just a facility upgrade, it's one that gives Theatre Raleigh room to grow.
"Not having room to expand is literally why we left Duke Energy Center," says Brady. "It was small and expensive, we had to rent it and we couldn't be there all hours of the night finishing sets. It just became less and less feasible to be there. Now we have an opportunity to expand programming, do more shows, more spaces, do some education."
A Raleigh native and Broadway star with credits including Sunset Boulevard, Spamalot and Les Miserables, Brady has been Theatre Raleigh's artistic director since 2008. This relocation is an ambitious move, funded by a $1 million capital-raising campaign. Theatre Raleigh has already raised half that total sum, with plans to pursue naming rights to raise the other half.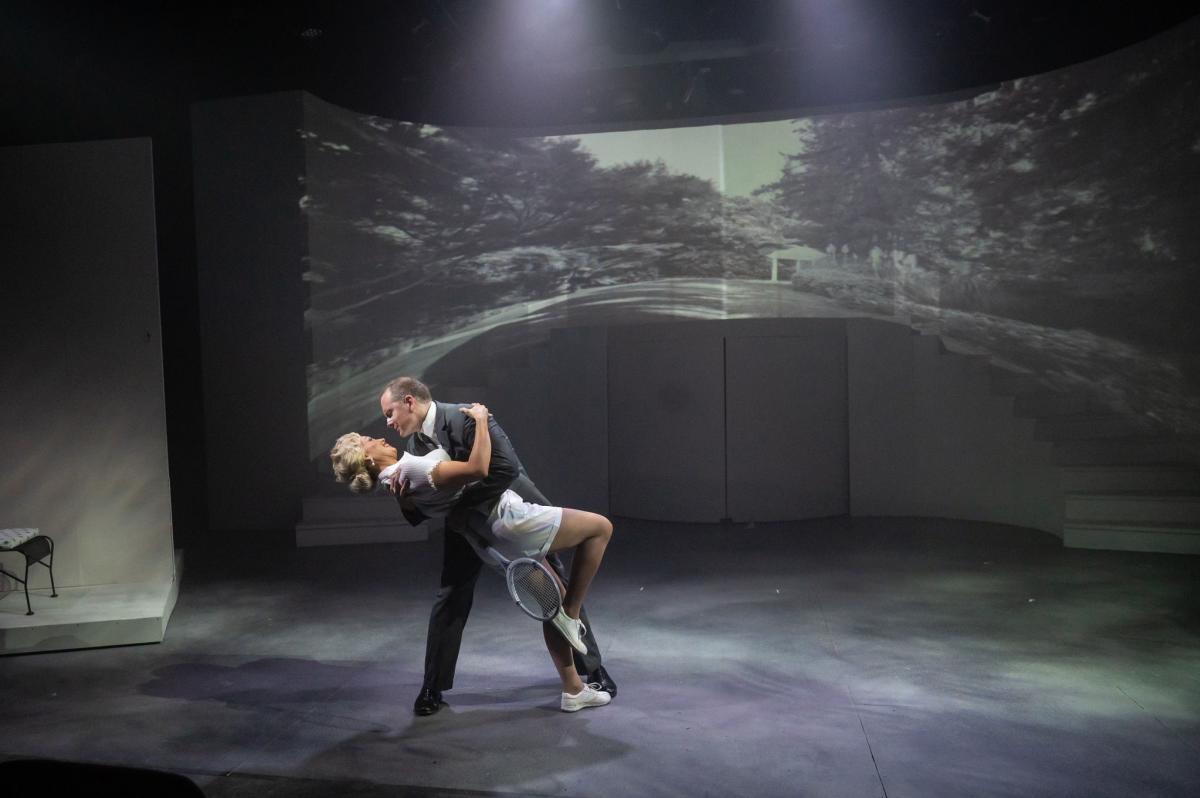 Even though Theatre Raleigh is just now re-emerging in the new spot, the move happened more than two years ago, in June of 2020. Since then, Brady has tapped family, friends and staff for elbow-grease help on renovations. While that work was in progress, they put on a number of informal productions in the unfinished space as it took shape, including a well-received Forever Plaid in the lobby.
"We discovered that the lobby is a cool performance space, too, as a casual, cabaret-type venue," Brady says. "We can do live music out there. We also did some shows in the old church space last year, even though it had this massive pole right in the middle of the room. Our patrons were very patient with us. We called one of our fund-raising campaigns 'Remove The Pole,' and it raised $50,000."
Assuming things go well, Brady envisions the new space serving needs for the local artistic community far beyond just Theatre Raleigh. For that reason, she's calling it the Theatre Raleigh Arts Center.
"I've got big plans," says Brady. "We've already hosted dance companies, children's theater, other nonprofits. Those can be side by side with us, where we're a place you come to see shows whether it's by Theatre Raleigh or someone else. It could be cool. My mission is for this to be a space where all artists can be, not just Theatre Raleigh. It's corny to say, but I love the idea of this being a place that is alive with the sound of music."
You can find more information about Theatre Raleigh, tickets for upcoming shows and their fundraising efforts here. 
Photos by Jennifer Robertson
Comments