"Daughter," a New Album from Lydia Loveless, is Out Sept. 25
Thursday, August 06, 2020, 5pm by David Menconi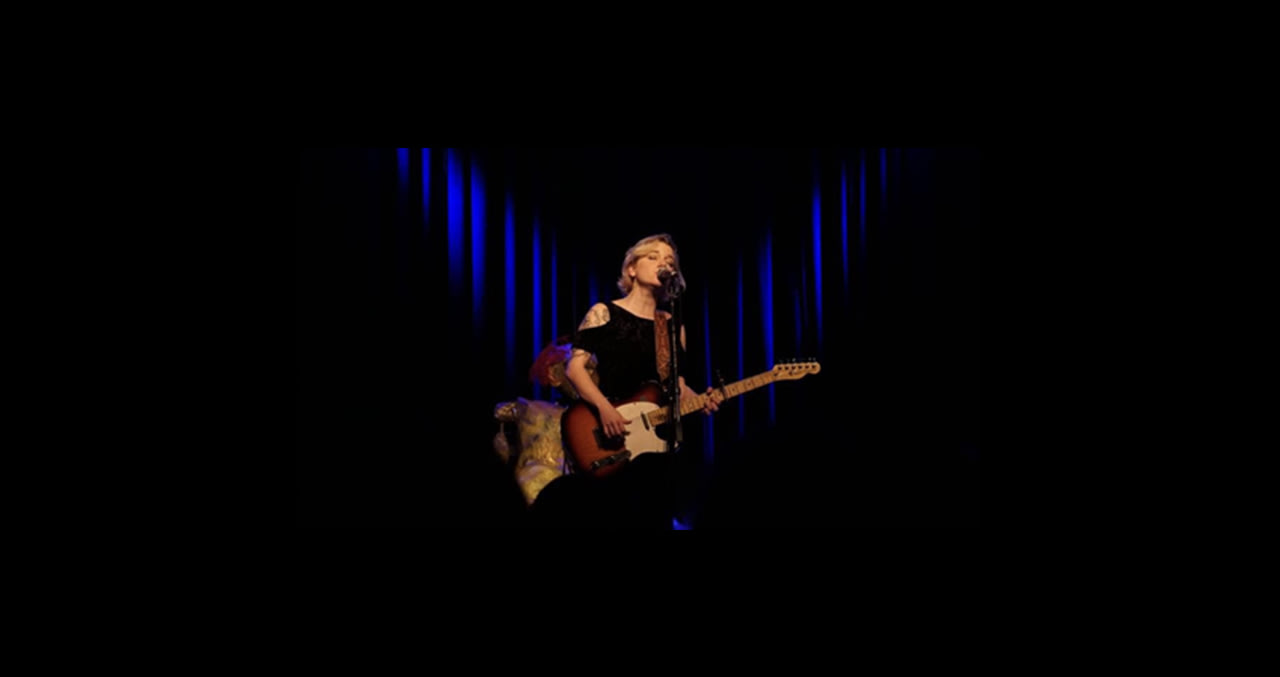 Note: Authored by David Menconi, this piece has been produced in partnership with Raleigh Arts. Menconi's "Step It Up and Go: The Story of North Carolina Popular Music, from Blind Boy Fuller and Doc Watson to Nina Simone and Superchunk" will be published in Oct. by University of North Carolina Press.  
---

You might think that releasing a new record in the middle of a pandemic would be less than ideal. Local Americana artist Lydia Loveless, however, sheepishly admits that life and music during quarantine suits her perfectly.
"Honestly, it feels like the best thing ever because it works out perfectly for my way of doing things," Loveless says. "It sounds stupid and selfish to say, but in some ways I feel blessed by this pandemic. For someone like me, who has enormous social anxiety, this is kind of the best way to do things—work on something, throw it out into the universe, forget about it and move on."
Titled "Daughter," the complete album will be released in Sept.,  but Loveless is already rolling out a series of videos, one by one, to introduce the music. "Love Is Not Enough" (co-directed by Loveless and her partner, DIY punk-rock magician Michael Casey) was the first to emerge in July. Next up is "Wringer," which should be out sometime this month.
"Daughter" is Loveless' first album of new material in four years, as well as her first since moving from Ohio to the Raleigh area (she and Casey live on a three-acre farm around Morrisville). Between club shows and events like the "7 Stories" spoken-word series, she's one of the most prominent singer/songwriters and performers in the local Americana orbit.
Recorded pre-quarantine at the band Wilco's studio The Loft in Chicago, "Daughter" puts a just-right spotlight on Loveless' cutting, deeply emotional voice. This album is also the first that Loveless is self-releasing, on the cheekily-named Honey You're Gonna Be Late Records.
That follows a long run at Bloodshot Records, the Chicago-based alternative-country label. Seizing the means of production and taking control of more aspects of her career also seemed appropriate for the times.
"I'd been at Bloodshot since I was 19, so going out on my own felt like moving out of my parent's house," she says. "I had the record done and was shopping for labels when the pandemic came about, and I'm just not really the most marketable person in the world. So it seems like a great time to be self-releasing something, which I mean in a totally positive way."                   
Someday, of course, the pandemic will end and Loveless will resume performing. Onstage is not the most comfortable place for her, which is something she's struggled with over the years.
"I feel like everyone has anxiety when they're doing something that's important to them," she says. "Performing is important to me and I don't like disappointing anyone who is there to see me. But most of my anxiety comes from having to talk to people, or between songs. Songs are easy to play, not so easy to present. I'm incredibly shy and socially awkward, which can come across as rude or arrogant. Being a musician does not scare me. But ask me to order a latte at Starbucks, and I'm terrified."
Lydia Loveless' new album, "Daughter," will be released Sept. 25. You can find her music on Spotify and other streaming services.
Header photo by Dan Schram
Comments