North Carolina Opera Brings 'Porgy and Bess' to the Stage in Downtown Raleigh
Tuesday, April 04, 2023, 1pm by David Menconi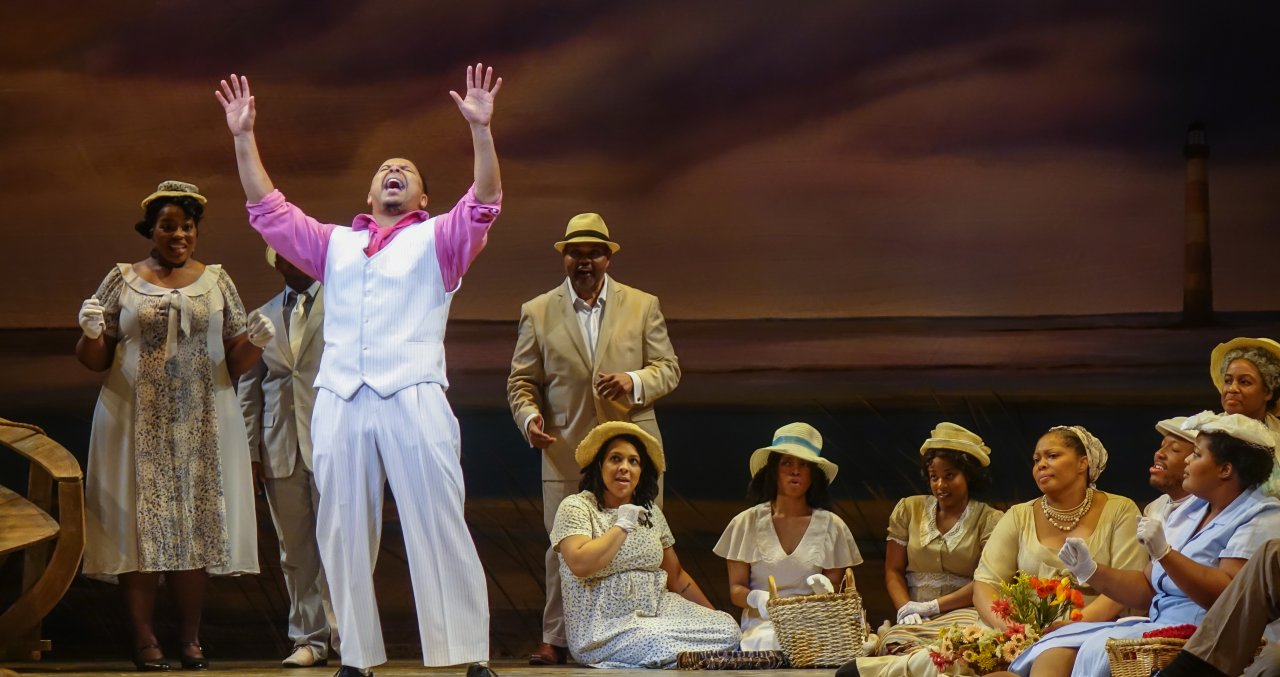 Note: Authored by David Menconi, this piece has been produced in partnership with Raleigh Arts. Menconi's latest book, "Step It Up and Go: The Story of North Carolina Popular Music, from Blind Boy Fuller and Doc Watson to Nina Simone and Superchunk," was published in 2020 by University of North Carolina Press, and his podcast, Carolina Calling, explores the history of the Tar Heel State through music.
---

Porgy and Bess has long been regarded as one of the all-time classic American operas.
Between stage versions and recordings of its popular songs, it's been performed by cultural icons like Cab Calloway, Lena Horne and Sammy Davis Jr.—and everybody from Nina Simone and Miles Davis to Janis Joplin and The Zombies.
Raleigh-based North Carolina Opera, however, has never performed Porgy and Bess in its 13-year history. But that changes with a weekend of performances at the Martin Marietta Center for the Performing Arts (formerly the Duke Energy Center) on April 14 and 16 this month in downtown Raleigh.
Noting the daunting challenge of putting on Porgy and Bess, general director Eric Mitchko notes that North Carolina Opera is presenting the production in partnership with Charlotte-based Opera Carolina, sharing casts and resources.
"It's the 'Great American Opera' and we've very excited to do it," says Mitchko. "The cast and all the singers are African American, as stipulated by the Gershwin estate. For people who have never been to an opera, this is a great one to start with. It's so accessible, both in terms of the music and the language they're singing in."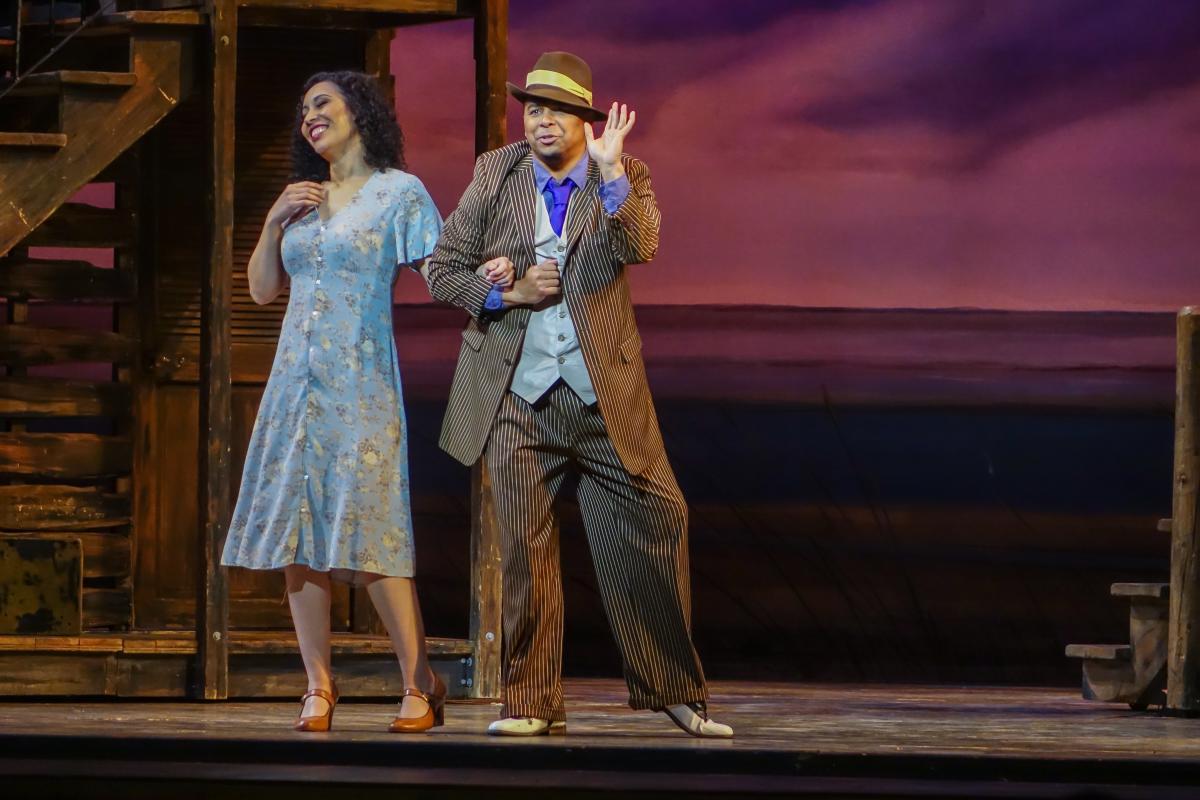 The roots of Porgy and Bess go back almost a century, to DuBose Heyward's 1925 novel "Porgy." Set in Heyward's hometown of Charleston, S.C., it tells the story of the disabled Black man, Porgy, who tries to rescue Bess from evils that include her violent boyfriend Crown and the drug dealer Sportin' Life.
Heyward's playwright wife Dorothy adapted it into a 1927 stage play and then George Gershwin reinvented it as Porgy and Bess, a "folk opera" with canonical songs including "Summertime," "I Loves You, Porgy" and "It Ain't Necessarily So." The opera version made it to Broadway in 1935 and was widely performed, including a State Department-sponsored version that toured the Soviet Union (chronicled in Truman Capote's 1956 book "The Muses Are Heard"). There was also a 1959 film version starring Sidney Poitier, Dorothy Dandridge and Pearl Bailey.
But over time Porgy and Bess fell out of fashion, mostly because of concerns over racial stereotyping.
"The music never languished, all those great tunes that were quickly and widely adapted," says Mitchko. "But as a theater piece it did. By the 1960s, you would not say it was flourishing. Any dramatic story involves conflict and some characters you may not like, like drug dealers or prostitutes. With Porgy and Bess, it's also that African American characters were depicted by white creators, which made a lot of people uncomfortable."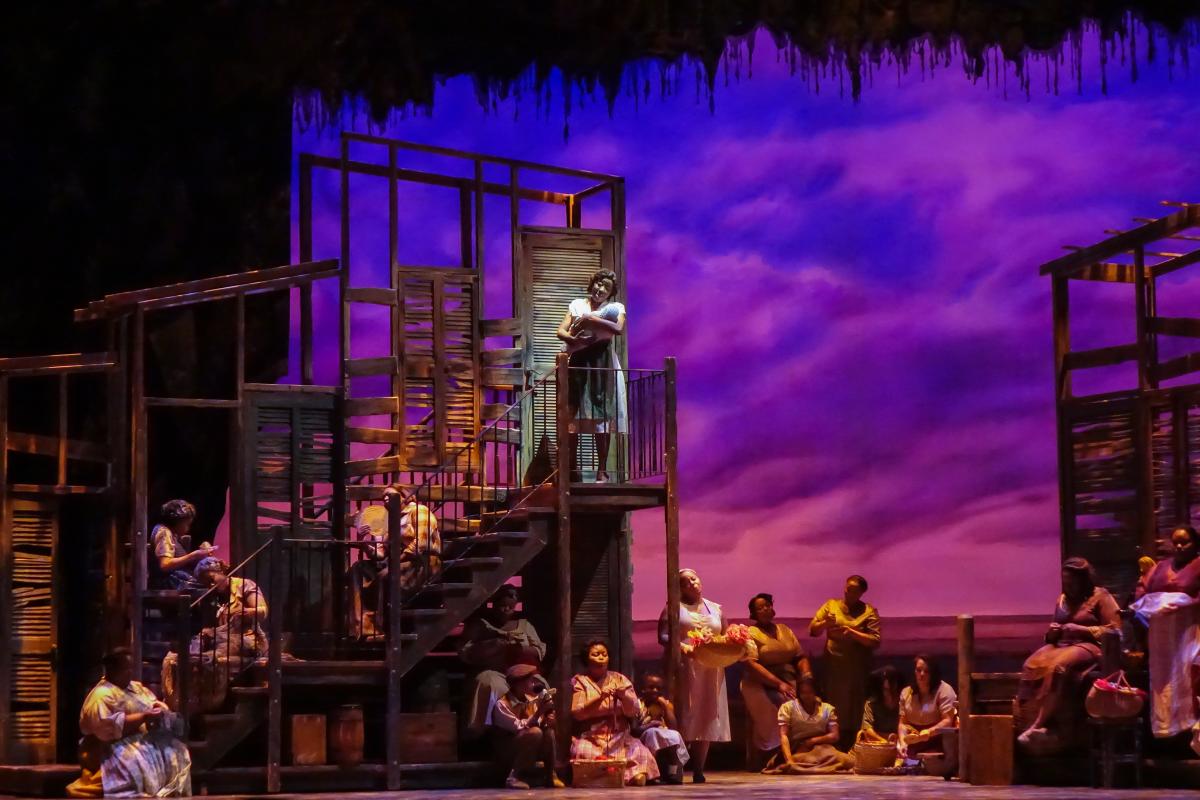 There was a Porgy and Bess revival in the late 1970s after the Houston Grand Opera launched an acclaimed new version. By 1993, it was considered respectable enough to earn a stamp from the U.S. Postal Service. Still, addressing the echoes of the past is something that all productions have to consider.
"There are some edges we can soften, imperfectly," says Mitchko. "The 1925 novel version was noted at the time for its serious and special treatment of African American characters—although what looked non-patronizing in 1925 might be viewed differently now. But it was a good-faith attempt by Heywood and Gershwin to treat the story with sensitivity. Gershwin was explicitly trying to write something like a Carmen, but it's a totally American story using operatic language and structure. He erased the line between popular and classical music."
Porgy and Bess will hit the stage at 7:30pm on Fri., April 14, and 2pm on Sun., April 16 at the Martin Marietta Center for the Performing Arts' Memorial Auditorium. The Friday night show is designated HBCU Night at the Opera, sponsored by the North Carolina Department of Natural and Cultural Resources.
The show runs approximately three hours, including intermission. It is performed in English, with subtitles. Audio description by Arts Access is available. Tickets start at $23 and can be purchased online or by calling the box office at 919.792.3853.
Photos by Perry Tannebaum
Comments