Role Rehearsal: Carlos Miguel Prieto is North Carolina Symphony's Next Music Director
Friday, February 10, 2023, 9am by David Menconi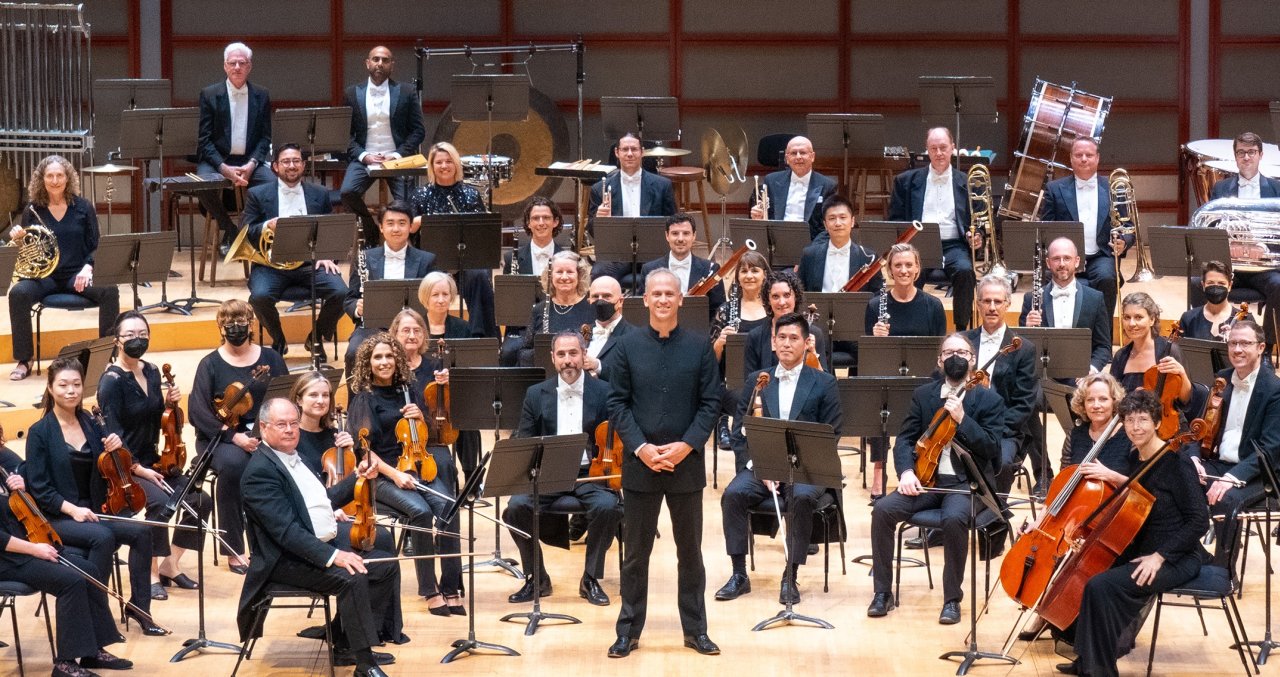 Note: Authored by David Menconi, this piece has been produced in partnership with Raleigh Arts. Menconi's latest book, "Step It Up and Go: The Story of North Carolina Popular Music, from Blind Boy Fuller and Doc Watson to Nina Simone and Superchunk," was published in Oct. 2020 by University of North Carolina Press, and his new podcast, Carolina Calling, explores the history of the Tar Heel State through music.
---

Carlos Miguel Prieto has been artistic director of the North Carolina Symphony in all but name since former music director Grant Llewellyn stepped into an emeritus role in 2020 after a 16-year run. In the years since, Prieto served as artistic advisor for the symphony's 2021-22 season, followed by a year as music director designate for 2022-23.
It will become official later this year, when he assumes the role of full-fledged music director for a four-year term starting with the 2023-24 season.
"I will hit the ground running, ready to embrace North Carolina with full energy while leaving room on the calendar to breathe so I'm not exhausted," says Prieto. "I know what I can add, and I'm kind of a natural leader—but one who builds teams to make collective decisions. I think I'll be happy there and I hope the orchestra and audiences will be, too. The North Carolina Symphony has incredible partnerships with so many supporters and patrons, and we all feel gratitude for their loyalty. We want to grow in every single way, and I will do everything in my power to make that happen."
Prieto will spend part of this spring tying up loose ends elsewhere, most notably New Orleans. Music director of the Louisiana Philharmonic since 2006, Prieto will wrap up that engagement at the conclusion of its 2022-23 season in time to devote full-time energy to the North Carolina Symphony.
Meantime, Prieto has two more North Carolina Symphony events to conduct at Raleigh's Meymandi Concert Hall in his current status as music director designate. There's a Feb. 24-25 program centered on Mozart's Requiem, followed by Mahler's Symphony No. 1 on May 12-13. Prieto is especially looking forward to the Mozart program.
"Mozart's Requiem has always had very significant meanings to audiences, and to me," he says. "After the pandemic, the deep message of a piece of that stature should resonate even more. I would venture to say it's not only a great piece of music but something we all need to share right now, all that joy and deep emotion. It will be my first time doing it with a live audience in four years. That's something I may have taken for granted once, but you can't do that anymore."
Even before his recent roles in Raleigh, Prieto was a familiar figure to North Carolina Symphony audiences as a frequent guest conductor on programs going back to 2011. Now an energetic 57-year-old, he's had a long and distinguished musical career, with degrees from Princeton and Harvard, decade-plus directorships (including the Orquesta Sinfonica Nacional de Mexico in addition to the Louisiana Philharmonic), prestigious worldwide guest spots and recordings for the Naxos and Sony labels.
At the time Musical America named him its 2019 conductor of the year, the legendary cellist Yo-Yo Ma called Prieto "a conductor for our 21st century."
Prieto's range makes him a very fine fit for the North Carolina Symphony, which was originally founded in 1932 as the first state-supported symphony in the United States. Primarily based at Meymandi Concert Hall within Raleigh's Martin Marietta Center for the Performing Arts, the symphony puts on 300 programs per year in almost every county in the state, as well as the annual Summerfest series at Cary's Koka Booth Amphitheatre.
"What attracted me was a combination of extremely high musical quality—and it is a great, great orchestra—with a deep commitment to music education," Prieto says. "Every orchestra everywhere says it's committed to music education, but this one backs it up. What sealed the deal for me was how so many people I met on visits there would tell me, 'I grew up listening to the North Carolina Symphony and it meant a lot to me.' Keeping that going is something I feel strongly about."
Given his background, it will also come as no surprise that Prieto has long been a champion of Latin American music, commissioning and premiering many original works by composers from that part of the world. But that doesn't mean anyone should expect that to be more of a programming focus in Raleigh.
"I don't want to barge my way into North Carolina by programming just Mexican classics," he says. "It's part but not all of who I am, I've done 18 times more Beethoven than Latin music. Programming is a very complex set of decisions having to do with feeling what the audience wants and will love while adding to this my own experiences as a music director and a person. I want to reflect the best of that while keeping in mind the traditions of the orchestra, and the likes and traditions of the audience. I don't want to stereotype, I think the Latin community is as interested in hearing Mozart as any composer from the Latin music world. I pride myself on being as universal as possible. I want to add what I can, and also learn about local musicians. North Carolina is a place that offers so, so much. I'm excited to be here."
More upcoming events from the North Carolina Symphony
Header photo courtesy of North Carolina Symphony
Comments