Out! Raleigh Pride Returns, June 25, to Downtown Raleigh
Friday, May 27, 2022, 9am by David Menconi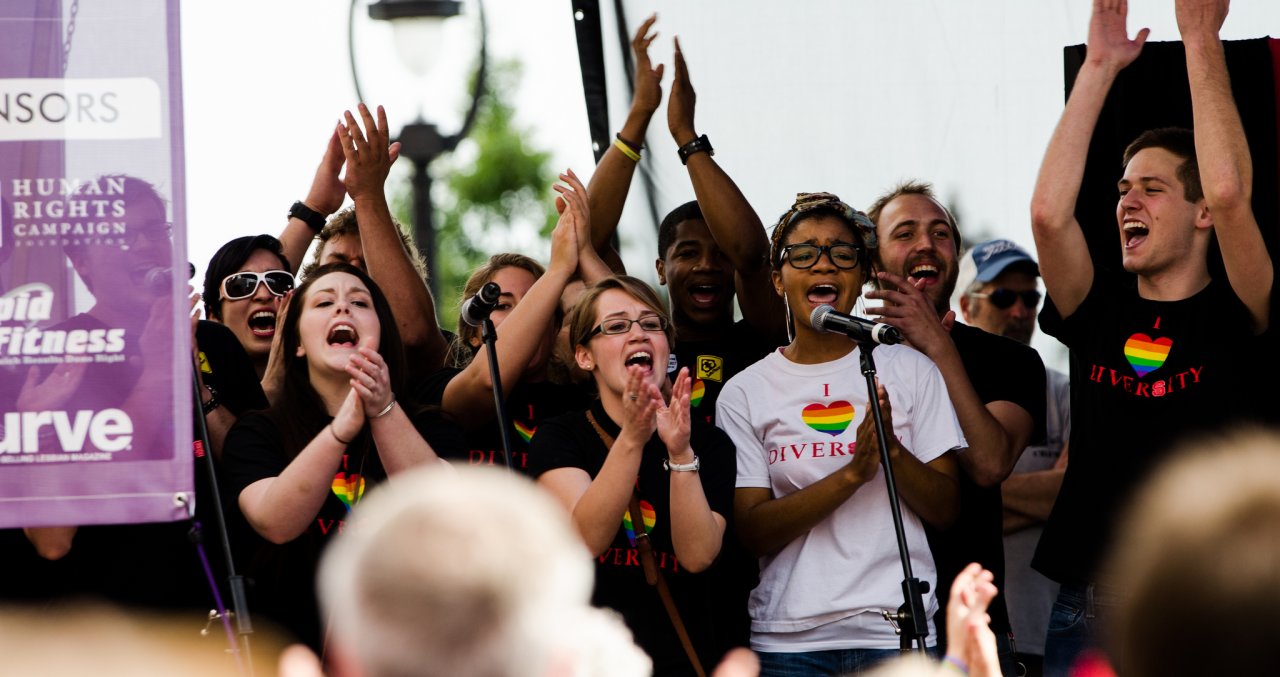 Note: Authored by David Menconi, this piece has been produced in partnership with Raleigh Arts. Menconi's latest book, "Step It Up and Go: The Story of North Carolina Popular Music, from Blind Boy Fuller and Doc Watson to Nina Simone and Superchunk," was published in Oct. 2020 by University of North Carolina Press, and his new podcast, Carolina Calling, explores the history of the Tar Heel State through music.
---

Although Out! Raleigh Pride—the Raleigh area's biggest annual Pride event—has not been entirely absent the past two years, the coronavirus pandemic shutdown vastly curtailed it down to a virtual online-only event in 2020 followed by a small but stylish car parade through Dorothea Dix Park in 2021. But it will be back to an in-person event this summer, the 10th year of this major fundraiser for the LGBT Center of Raleigh.
The 2022 edition of Out! Raleigh Pride will happen on Sat., June 25, 11am-6pm on and around the Fayetteville St. festival grid in downtown Raleigh. Thanks in part to pent-up demand, organizers are expecting a big crowd of at least the size of the last in-person Out! Raleigh Pride gathering—the estimated 65,000 people that came over the course of the day during the 2019 event.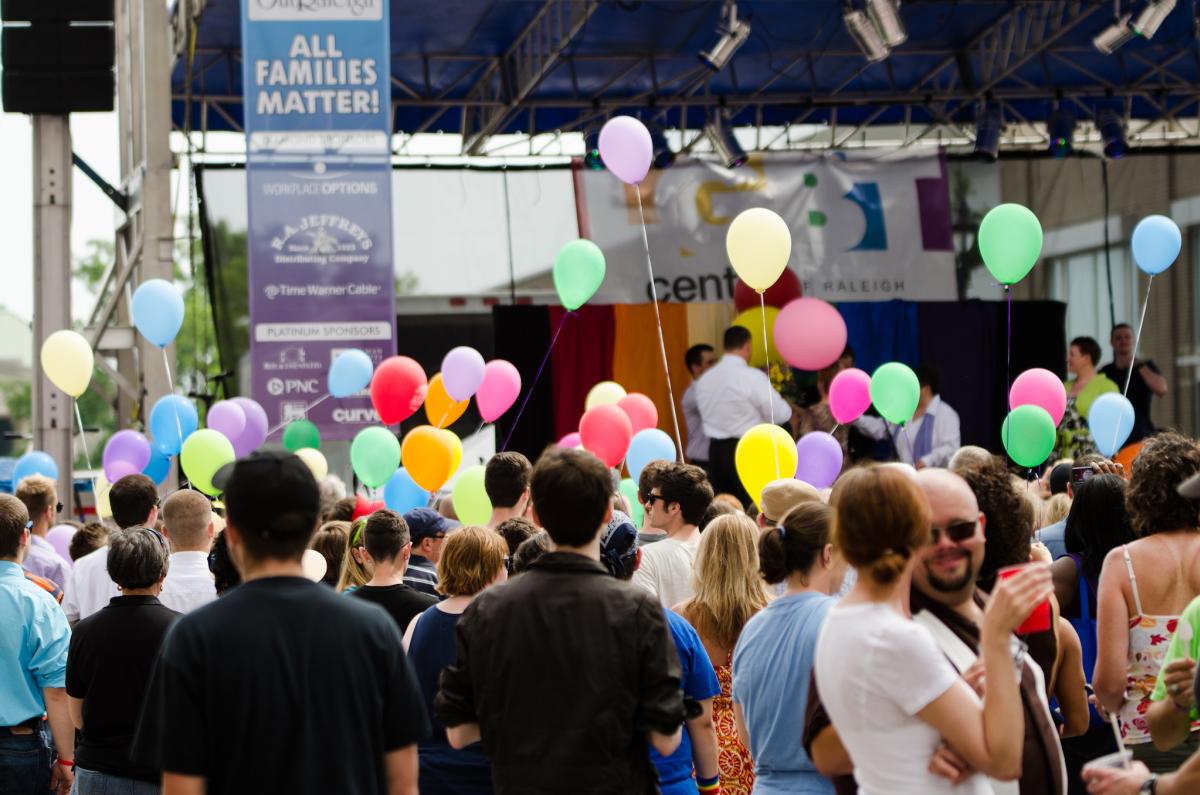 "It's a free and open seven-hour outdoor festival, so numbers are hard to track," says Kori Hennessey, who is festival director as well as director of education and programs at the LGBT Center of Raleigh. "There will definitely be tens of thousands of people coming through. Typically, we have around 100 vendors, and we'll have more this year because we're utilizing side streets as well as Fayetteville St. That will allow us to spread out and use the space wisely, with a more eclectic variety of different vendors."
Along with multiple stages for live performances of various kinds, this year's model will also feature a "Drag Extravaganza" as well as standup comedy, plus numerous arts, crafts and food vendors with a beer garden. There will be designated sober spaces and low-sensory zones for chilling out should the need arise.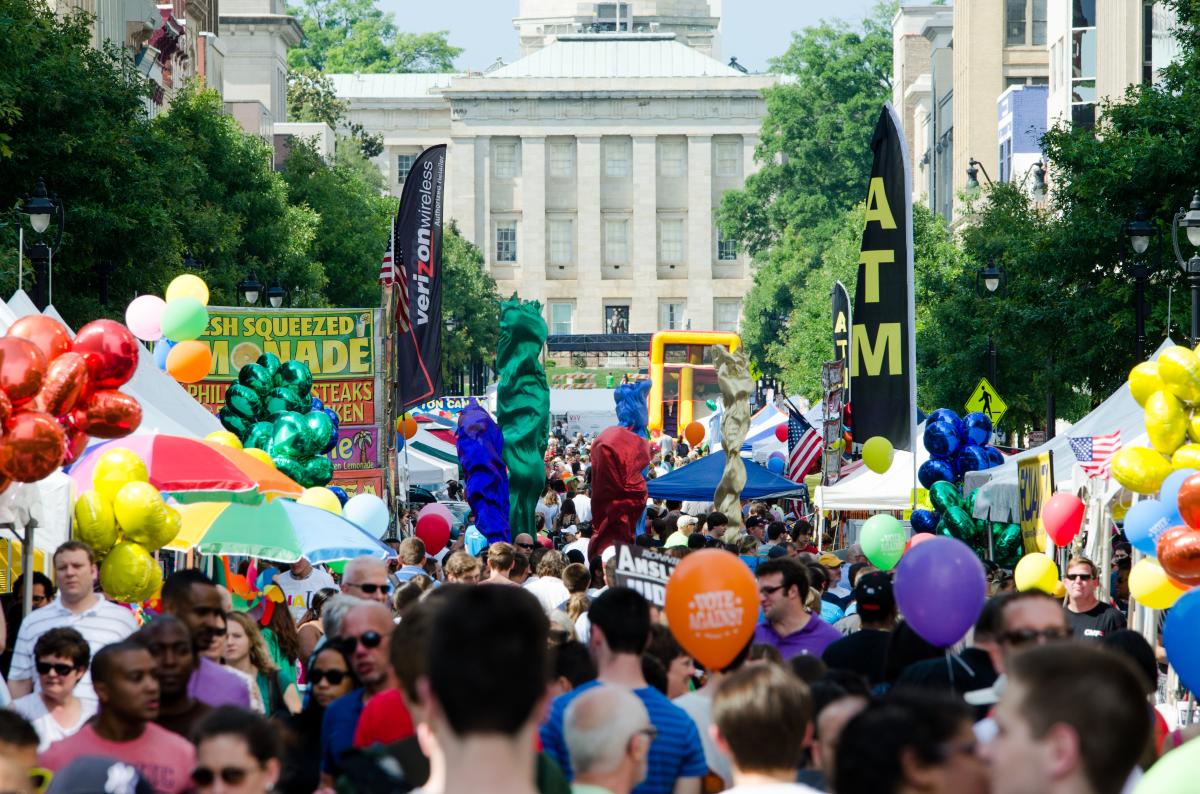 Out! Raleigh Pride has always been an intentionally family-friendly event, and as in years past there will be a "KidsZone" space with activities for younger children. But another addition for 2022 is an area designed for older kids, too.
"We have a teen space this year, because the KidsZone is not necessarily built for 16-year-olds," says Hennessey. "We've never done a dedicated space for teens and young adults before, and we wanted to be sure there's a space for them. There's a youth leadership team planning that, too, so it won't be a bunch of adults trying to figure out what kids want."
While the pandemic does appear to be receding, it's still not gone completely, so that means there are some loose safety protocols. Masks are not required but strongly encouraged, and organizers plan to have as many hand-sanitizer stations on the street as possible. Still, there's only so much that they can do with such a free-for-all gathering.
"We just hope people will come out for the day and be able to enjoy all the things we have to offer and put on," says Hennessey. "Hopefully they'll engage with the activation spaces, have a good time. And we always appreciate feedback. 'I'd love to see this in future years' is something we love to hear from people."
Follow @outraleighpridenc on Instagram to hear about more festival details in the coming weeks. Visit RaleighPrideNC.com or follow @raleighpridenc on Instagram to learn more about planned activities during Pride month in Raleigh, N.C.
Comments