PineCone's Down Home Concert Series Aims High in 2023
Tuesday, January 10, 2023, 9am by David Menconi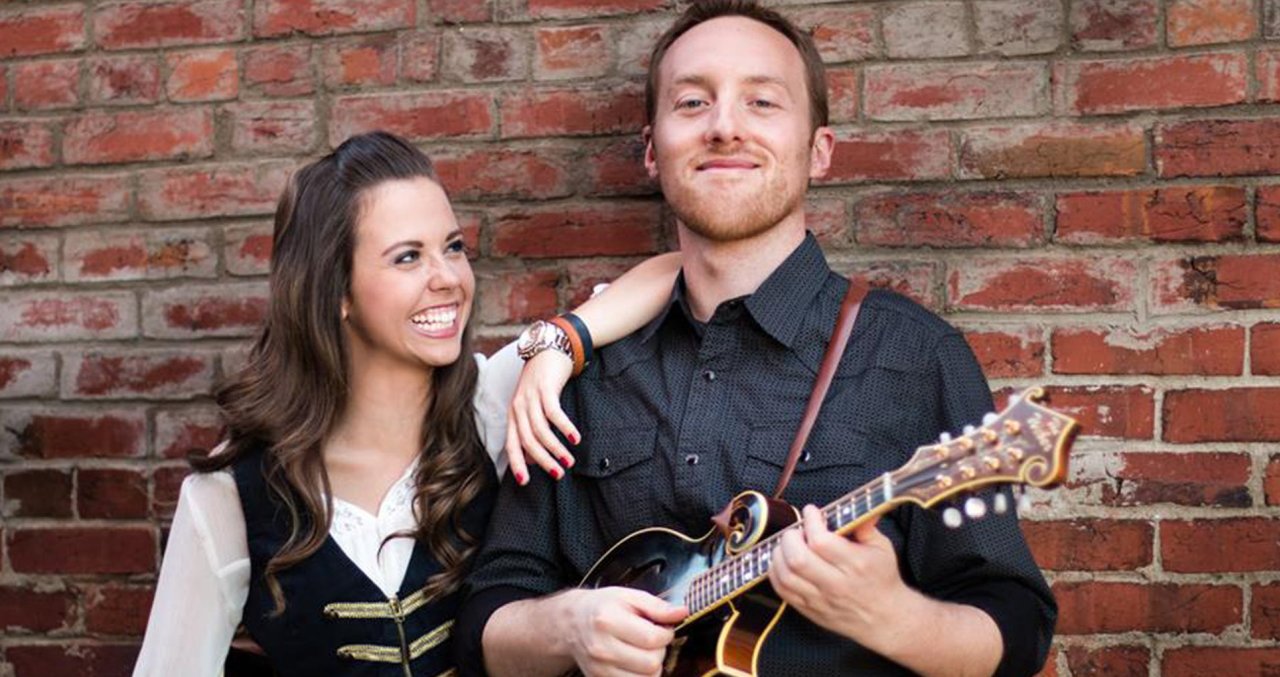 Note: Authored by David Menconi, this piece has been produced in partnership with Raleigh Arts. Menconi's latest book, "Step It Up and Go: The Story of North Carolina Popular Music, from Blind Boy Fuller and Doc Watson to Nina Simone and Superchunk," was published in Oct. 2020 by University of North Carolina Press, and his new podcast, Carolina Calling, explores the history of the Tar Heel State through music.
---

PineCone, the Piedmont Council of Traditional Music, is back in full force with its 2023 Down Home Concert Series. This will be PineCone's most ambitious season of in-person concerts since 2020, when the Down Home series abruptly ended with that spring's pandemic shutdown (the 2021 series was canceled entirely, but 2022 was able to see five events return to the schedule).
The 2023 series kicks off Jan. 13 and runs through June 16 with seven concerts, six of them at the A.J. Fletcher Opera Theater within downtown Raleigh's Duke Energy Center for the Performing Arts, and the seventh, The Wailin' Jennys on April 14, at Duke Energy's larger Memorial Auditorium (seating capacity of 2,300 compared to Fletcher's 600). PineCone executive director David Brower reports strong early ticket sales, and so he is proceeding with fingers crossed.
"Knock on something, it appears that people are coming back," says Brower. "I hope it's sustainable. The conversations I'm having in my presenters' world worry me. What seems to be working best are high-end VIP packages, which ask more money from fewer people. It seems like we still have some work to do to get the casual concert-goer to come back, so we're doing everything we can."
The season breaks down as follows. For ticket details ($18-$50), see pinecone.org.
Fri., Jan. 13: The Steel Wheels
From Virginia's Blue Ridge Mountains, The Steel Wheels are a longtime PineCone favorite as well as a regular act at the annual World of Bluegrass shindig in Raleigh each fall. They were the first act to play PineCone's 2020 Down Home Concerts season, and they'll be back to kick off this year's model with an optimistic outlook.
Acclaimed local singer-songwriter Dawn Landes will open the show with a set previewing her own Down Home date scheduled for April 14 (see below).
Fri., Feb. 24: Sierra Hull & Justin Moses
A show featuring two of the major voices in modern bluegrass, mandolin virtuoso Sierra Hull and her multi-instrumentalist husband Justin Moses. "This is a show we've been trying to do for years," says Brower. "Sierra was booked for January of 2021 when that season was canceled, so I'm really happy to see this one happen." 
A regular in the Raleigh area's traditional folk circles, opening act Joseph Decosimo will be playing material from his spectacular new album, "While You Were Slumbering" (Sleepy Cat Records).
Fri., March 3: The Kruger Brothers Celebrate Doc Watson's 100th birthday
Note: Tickets are essentially sold out, with only one or two remaining at time of publishing.
The late great N.C. guitar legend, who died in 2012, would have turned 100 years old on March 3, 2023. So PineCone is paying tribute with Wilkesboro's Kruger Brothers, who emigrated from Europe to America in the late 1990s specifically because of Watson.
"Jens and Uwe Kruger basically learned how to speak English by singing along to Doc's records," says Brower. "Jens is one of the best banjo players, with this brilliant ability to hold back and play stuff with real elegance. That was totally Doc, too. He could shred but he was not a showoff. There was nothing like Doc. I was a high school punk kid when I first saw him at the Eno Festival, and he helped me bridge the gap between punk and bluegrass."
Opening are Piney Woods Boys, a long-running local ensemble who will pay tribute to Watson's early days with the Watson Family Band.
Fri., April 14: Dawn Landes and Friends Reimagine "The Liberated Women's Songbook"
First published in 1971, "The Liberated Women's Songbook" collected 77 songs about women and feminist issues going back to the 1800s. Though groundbreaking, "The Liberated Women's Songbook" was nevertheless the product of a patriarchal mindset, starting with the fact that it was curated by a man.
So Chapel Hill-based singer-songwriter Dawn Landes is reimagining the work with a program featuring prominent women collaborators. Country singer Rissi Palmer, bluegrass hall of famer Alice Gerrard, Watchhouse's Emily Frantz, Charly Lowry, Kamara Thomas and Violet Bell's Lizzy Ross are among the artists who will join her.
"Dawn came to us with this idea, and she probably has three hours of material for it," says Brower. "That will be whittled down to a 90-minute show with a band, so it will be everything from full-band sound to the sound of two women with exquisite voices singing."
Sat., April 22: The Wailin' Jennys
As a measure of The Wailin' Jennys' popularity, this is the one Down Home series show happening in Memorial Auditorium, which has more than triple the capacity of Fletcher Theater. Brower is hoping for happier memories than the group's last time in Raleigh, which happened to be PineCone's final pre-pandemic show in March of 2020.
"It was on a Thursday night, and the governor was shutting things down by the following Monday," says Brower. "Everyone was already slowly freaking out, so it was a pretty large no-show night. A pretty weird night. But everybody loves the Wailin' Jennys, three friends who have been singing together for decades. They've won just about every award that Canadian folksingers can win."
Wed., May 31: 2023 North Carolina Heritage Awards
A tradition since 1989, the North Carolina Heritage Awards have shone a spotlight on some of the most significant artists in the state's history. A majority of this year's six winners are visual artists, including muralist Cornelio Campos, basket-makers Neal Thomas and Louise Goings plus carver Butch Goings. Fittingly, the Fletcher Theater lobby will feature displays and a marketplace with the artists' wares available for sale the evening of the show.
But there will be performances from this year's musician winners, too—gospel singer Rhonda Gouge from McDowell County, and Rockingham County old-time fiddler Richard Bowman.
Fri., June 16: Sacred Soul & Bluegrass Revue: Glorifying Vines Sisters, Faith & Harmony, Cockman Family Bluegrass Band
For the most part, bluegrass gospel and the style of gospel singing heard in Black churches have existed separately. But they come together on this show presented in partnership with Hillsborough-based Music Maker Foundation and the North Carolina Arts Council. It should end the Down Home series on a high note.
"We're trying to bring these two parallel traditions together, on the same stage," says Brower.
PineCone puts on a number of other events throughout the year, too—workshops, jam sessions and more. Keep up with what's happening at pinecone.org.
More concerts in Raleigh, N.C., in 2023
The majority of major concerts in 2023 are yet to be announced, but a number of big names have set dates, and you'll find those here:
Rissi Palmer, Jan. 21
Cody Johnson, Jan. 28
American Aquarium, Roadtrip to Raleigh, Feb. 2-4
Hootie & the Blowfish, Feb. 17
Greta Van Fleet, March 13
Dreamville Festival, April 1-2
Mt. Joy, April 14
Lizzo, May 10
Dead & Company, June 1
Judy Collins, June 8
Noah Kahan, June 14
Matchbox Twenty, July 12
Louis Tomlinson, July 21
Sam Smith, Aug. 1
Foreigner, Aug. 8
Tyler Childers, Aug. 13
Lynyrd Skynrd and ZZ Top, Sept. 15
World of Bluegrass, Sept. 26-30
Shania Twain, Oct. 18
Comments