Pour House Pressing: Vinyl-Pressing Venture From The Pour House Music Hall & Record Shop
Wednesday, March 15, 2023, 3pm by David Menconi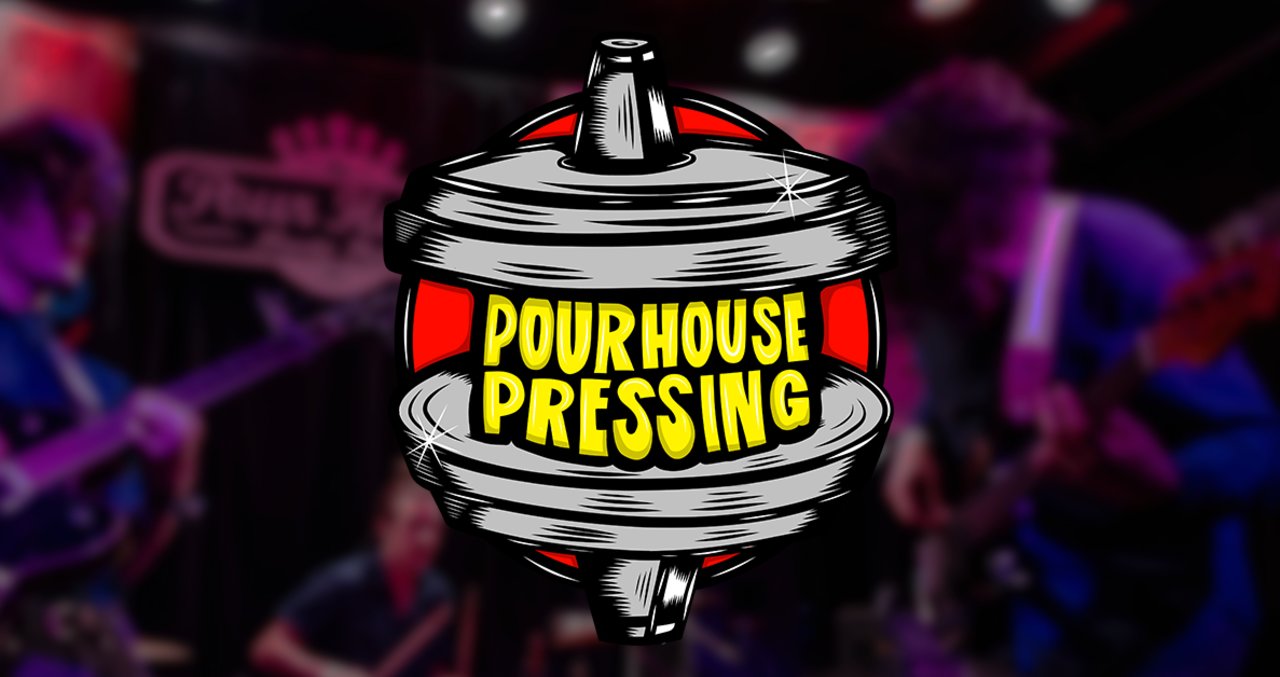 Note: Authored by David Menconi, this piece has been produced in partnership with Raleigh Arts. Menconi's latest book, "Step It Up and Go: The Story of North Carolina Popular Music, from Blind Boy Fuller and Doc Watson to Nina Simone and Superchunk," was published in Oct. 2020 by University of North Carolina Press, and his new podcast, Carolina Calling, explores the history of the Tar Heel State through music.
---

Downtown Raleigh, N.C.'s The Pour House Music Hall & Record Shop has been around for more than a quarter-century, long enough to become one of the local scene's key live music hubs. The venue expanded into music retail in 2019, opening a record shop on its upstairs level to sell vinyl records (open Tues.-Sun., noon-6pm, plus online).
Now The Pour House is undertaking its most ambitious expansion yet: Pour House Pressing, which will be the Raleigh area's first record-pressing operation with mass-production capabilities.
The operation is taking shape in an industrial area on Freedom Dr., off New Bern Ave. east of the I-440 Beltline. If all goes according to plan, Pour House Pressing will be up and running with the capacity to press up to 1,500 records a day by summer of this year. They're even talking about hosting tour groups to the facility.
"There's a lot of local demand, because the Triangle has always been such a big hub of North Carolina music," says Lacie Lindstaedt, who runs The Pour House Record Shop while her husband Adam Lindstaedt oversees the club. "We deal with a lot of different local bands and independent labels, and they all get their pressing done all over. We hope to keep that existing market here, have a nice local place for local bands to press their records." 
Lacie Lindstaedt is overseeing the office side of the operation, dealing with artists and labels, while Adam Lindstaedt will run the production floor. And while starting a record-pressing operation is a tall, labor-intensive mountain to climb, it makes a lot of sense because of supply and demand.
Once the industry standard for the music business, the vinyl format almost became extinct in the 1990s, when compact discs took over and major labels stopped making vinyl records. After vinyl fell out of favor, the record-pressing business dried up. While the industry's focus has shifted to online streaming in recent years, vinyl records have made a modest comeback as specialty items for independent record stores (in 2022, vinyl records outsold CDs for the first time since 1987).

But vinyl production capacity has not kept up with demand, which the Lindstaedts experienced first-hand after they opened The Pour House Record Shop. Noticing how many records they stocked were made overseas, they perceived a possible opening.
"Global demand for vinyl is 500 million records a year while manufacturing capacity is only 250 million," says Adam. "That's why pressing plants take six to 12 months to get a job done that should only take two or three months when the market is healthy."
Pressing vinyl is a process that requires both a hot-water boiling system and a cold-water chilling system to melt, mold and set the raw material into records. The Lindstaedts have been planning this for years, placing their order for pressing machines from Canada's Viryl Technologies in January of 2021.
Pour House Pressing will start out with two pressing machines, one automatic and one semi-automatic, with seven employees working eight-hour weekday shifts. They'll have room to expand the number of pressing machines as well as shifts to triple their initial capacity, which could be over a million records a year if demand calls for it.
"It's a huge process and we've learned an immense amount the last couple of years," says Adam Lindstaedt. "We learn more and more every day as we fine-tune it. We want to put Pour House on the map as the place you want to play shows AND get your records pressed. There's a lot of cool creativity around music going on in this city."
Once all the equipment is in place, the first records they'll press will be a series of "Live at The Pour House" releases similar to "Kate Rhudy: Live At The Pour House January 3, 2020," which was pressed by Asheville's Citizen Vinyl and released in 2021 with a limited run of 300 copies. 
"We do a thousand bands a year at The Pour House, so we already have a lot of connections and relationships with so many bands and labels between the shows and the record shop," says Adam Lindstaedt. "That's the market we're focused on, independent musicians and labels. Getting onto calendars at pressing plants is a major struggle for independents. Go to most pressing plants' websites and you'll often see, 'We are at capacity and taking no more orders this year.'"
For information about Pour House Pressing, email Lacie Lindstaedt at Lacie@pourhousepressing.com. The Pour House Music Hall & Record Shop is located at 224 S. Blount St., Raleigh, NC 27601.
 
Aarik Duncan, Van Meter, March 16
SOULWALKER w/ The Violent Exploit, March 17
Wheelwright, March 18
Oblivion Throne, March 19
Luh Groov: Who Got Motion?, March 21
Boy Jr., Augurs, March 22
The Petty Thieves, March 24
The Bleeding Hearts, March 25
Spy w/ Fading Signal, March 27
Bass Drum of Death, March 28
Combo Chimbita w/ Saphron, March 29
3amsound w/ Will Wildfire, March 30
Arson Daily w/ Duck, March 31
Dr. Bacon, JULIA., April 1
Frontside w/ Sleave, April 2
Church of the Cosmic Skull, April 3
Live Band Tribute to Notorious B.I.G., April 5
Austin Meade w/ Jason Adamo Band, April 6
Mellow Swells w/ Whoop, April 8
Comments