Raleigh Arts' Block Gallery Looks at Disability Arts "Through the Layers" with Latest Exhibition
Thursday, July 21, 2022, 11am by David Menconi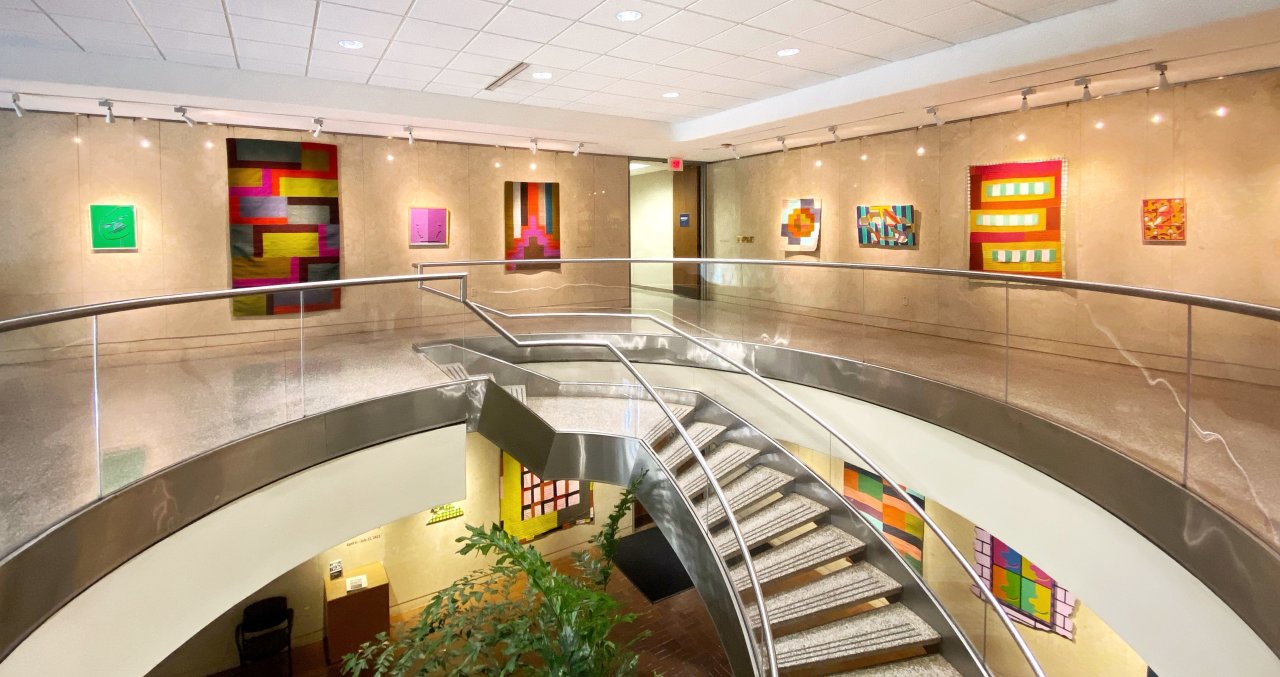 About this series, Disability, the Arts and Raleigh: Inclusive by Design: The Raleigh Arts Plan lays out the creative vision for this Southern capital as "a community connected through arts and culture, where every person is empowered to lead the creative life they envision." Produced in partnership by Raleigh Arts and writer and 2019 Piedmont Laureate David Menconi, this series explores how that vision is playing out when it comes to Deaf and disability community members in the city.
---

The City of Raleigh is very much on board with the Leadership Exchange in Arts and Disability (LEAD®) Conference, the 20th edition of which comes to the Raleigh Convention Center, Aug. 1-5. So it's fitting that while the conference is going on, one of the event's primary gallery venues will be in the seat of local government.
That's the Block Gallery, an exhibition space that occupies the first and second floors of the Raleigh Municipal Building at 222 W. Hargett St. in downtown Raleigh, which has shown works by nearly 200 artists since its inception in 1984. During the conference, Block Gallery will host an exhibition that spotlights the work of two local artists with disabilities, Wiley Johnson and Eduardo Lapetina: Through the Layers. The show will open Aug. 1, the first day of LEAD®, with an artist reception scheduled the evening of Thurs., Aug. 4, from 5:30-8pm. It will remain in the gallery through Sept. 23.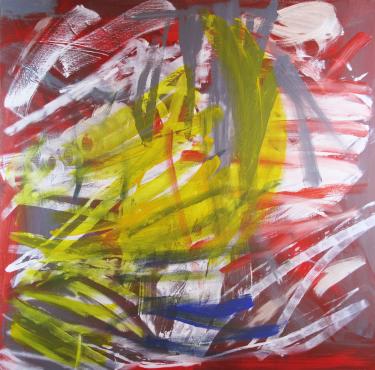 [pictured: Wiley Johnson's A Saucy Day is a 48" square abstract acrylic on canvas]
Lapetina also figures into a concurrent exhibition happening at the Raleigh Convention Center during LEAD, Art in Translation: Finding a Visual Voice. Curated by Block and featuring a half-dozen "N.C. artists who self-identify as having a disability to collectively share their unique experiences that inform their artmaking," it also focuses on visual artworks. Along with Lapetina, the lineup features  Kathryn Demarco, King Godwin, Wiley Johnson, Jennifer Markowitz and Robyn Scott. By the time LEAD® arrives, it will have been up for two weeks. Closing date is Nov. 11.
"The artists have been purposely chosen for their very unique styles," says Stacy Bloom Rexrode, who oversees Block Gallery and the city's 600-piece permanent-art collection as curator of exhibitions and collections for Raleigh Arts. "The underlying link that brings them all together is that they all use art as their language."
It's all part of Block's ongoing mission to address equity, diversity and inclusion in the arts. That goes for the artists as well as the viewing public.
"Across the board, we try to serve and represent the entire community because representation counts," says Rexrode. "It's not just about being welcoming to viewers, its representation within the arts to make sure the content is representative of the entire community. Some people ask, 'Why give artists with disabilities different opportunities? Why not just include them in regular shows?' That's important, too, but it's also important to showcase them directly. Making art is already hard, and dealing with the complications of disability makes it even more difficult. Artists with disabilities deserve to have some emphasis on the fact that they're finding ways to be creative despite the difficulties."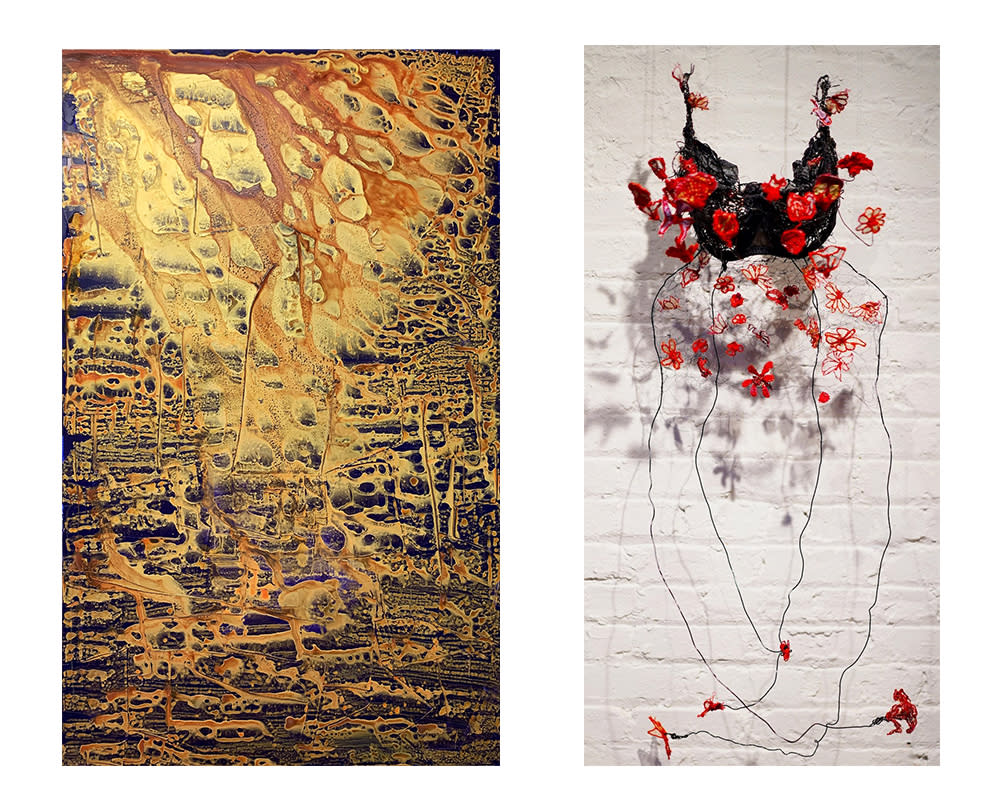 [pictured, left: Eduardo Lapetina's Tree Planted in the Heavens is acrylic on unframed canvas in an abstract style; right: Manic Episode, Chicago, 2012-13 by Jennifer Markowitz is a three-dimensional sculpture that appears to be floating in air]
This recognition of the ways disability gets integrated throughout the artistic process is something these artists appreciate.
"Embroidering is one of the few things that's ever quieted my brain," says Markowitz, an artist who is neurodiverse, and whose work will be on display as part of Art in Translation at the Raleigh Convention Center. "It's one stitch at a time, you can't jump ahead. I do a lot of things with maps, which are important to me because I'm disoriented. I used to work in theater as a director, which I don't think I'll go back to. The work I do now with visual art is not peaceful, it's hard and unflinching. But I don't have to know what I'm doing all the time. It's nice to have that acknowledged."
Comments