'Ruth E. Carter: Afrofuturism in Costume Design' at the North Carolina Museum of Art
Friday, March 24, 2023, 9am by David Menconi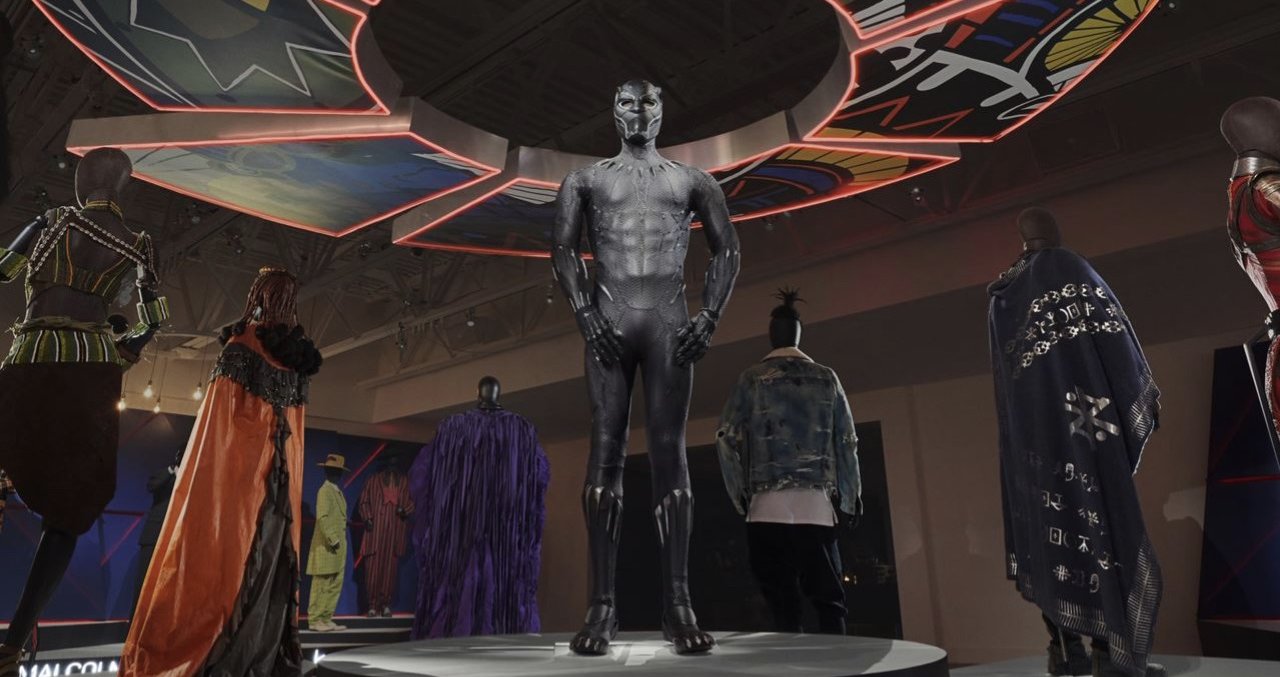 Note: Authored by David Menconi, this piece has been produced in partnership with Raleigh Arts. Menconi's latest book, "Step It Up and Go: The Story of North Carolina Popular Music, from Blind Boy Fuller and Doc Watson to Nina Simone and Superchunk," was published in Oct. 2020 by University of North Carolina Press, and his new podcast, Carolina Calling, explores the history of the Tar Heel State through music.
---

Ruth E. Carter: Afrofuturism in Costume Design, an exhibition coming to Raleigh's North Carolina Museum of Art this spring, has previously been on display in three other cities. And yet it couldn't possibly be more timely than it is right now.
On the evening of March 12, Carter won her second Academy Award for best costume design, an honor that makes her the first Black woman to win multiple Oscars.
"We were shocked and it made us think, OK, this exhibition means something completely different now," says Maya Brooks, assistant curator of contemporary art at the North Carolina Museum of Art. "It really brings this exhibition full circle, because her being the first Black woman ever to win two (Oscars) makes a big difference to her legacy."
Afrofuturism—a ticketed exhibition and the museum's biggest showcase of 2023—has its preview opening on March 31. 
It will be paired with the similarly themed sculpture show Michael Richards: Are You Down? (free admission). The Richards show will close on July 23, while the Carter exhibit is up until Aug. 6.
Even before Carter's recent Academy Awards success, with best costume design Oscars for 2018's "Black Panther" as well as last year's "Wakanda Forever" sequel, she has long been one of the film industry's most acclaimed custom designers. She has more than 40 pictures on her resume, including Steven Spielberg's 1997's historical epic "Amistad," John Singleton's 2000 remake of "Shaft" and Ron Shelton's 1994 baseball film "Cobb."
But Carter's highest-profile work apart from the "Black Panther" movies is her longtime association with Spike Lee, who she has regularly worked with going back to 1988's "School Daze." She's been his regular costume designer ever since, which Brooks came to notice while growing up.
"I was introduced to Ruth's work as a child because my father's a huge Spike Lee fan," says Brooks. "'Do the Right Thing,' 'Crooklyn,' 'Mo' Better Blues,' 'Jungle Fever,' we saw them all—and her costumes in them."
Through her design work, Carter has been one of the major figures in Afrofuturism, an aesthetic of Black art that has been around for about 40 years and combines elements of different styles and disciplines.
"Ruth thinks about Afrofuturism as an application where you're looking at not only culture but technology, entrepreneurship, expression," says Brooks. "There's a lot of combined layering in how she thinks about design and relaying our histories. I think it will be interesting to see where the style goes because it's changing how we think about history, connecting paths in looking at different stories across time."
The Afrofuturism show centered on Carter's work originated at The Savanah College of Art and Design in Georgia a few years back before arriving in Raleigh. It features more than 60 of the designer's costumes as well as displays about her process, research and such.
"Ruth's legacy is important, and so is her longevity," says Brooks. "Her work defines several different generations, from her first films like 'School Daze' to the 'Black Panther' movies, and it just keeps going. She's been doing this work for so long, and she's an example of how you can be a leader at any point. She is so giving and entrenched in mentorship, really focused on helping open doors for others. This exhibition will show who she is."
Ruth E. Carter: Afrofuturism in Costume Design, runs April 1 through Aug. 6 at the North Carolina Museum of Art in Raleigh. The museum is located at 2110 Blue Ridge Rd., Raleigh, NC 27607, with galleries open Wed.-Sun., 10am-5pm. 
Tickets for the exhibition are on sale now, priced at $20 for adults and free for ages 21 and under.
Header photo: Costumes for "Black Panther" (2018); courtesy of Colin Gray and SCAD FASH Museum
Comments