The Connells, a Raleigh Rock Institution, Release a New Album 20 Years in the Making
Wednesday, November 24, 2021, 11am by David Menconi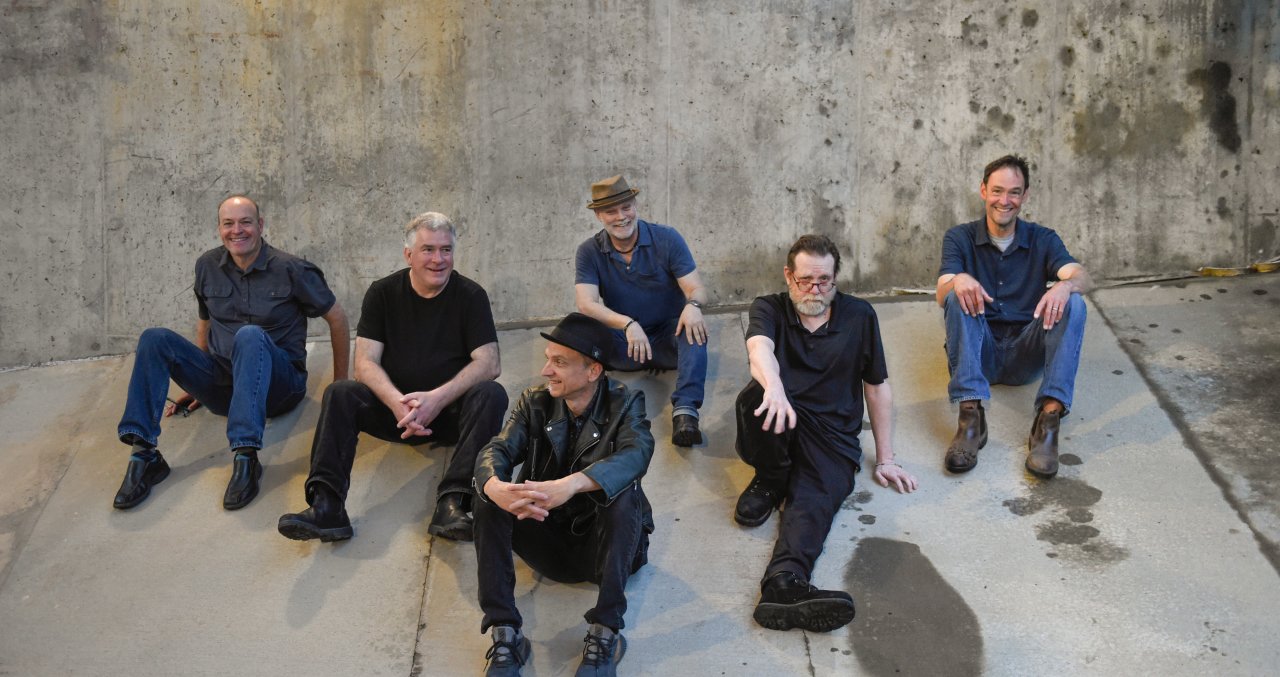 Note: Authored by David Menconi, this piece has been produced in partnership with Raleigh Arts. Menconi's latest book, "Step It Up and Go: The Story of North Carolina Popular Music, from Blind Boy Fuller and Doc Watson to Nina Simone and Superchunk," was published in Oct. 2020 by University of North Carolina Press.
---

It seems impossible that The Connells, one of Raleigh's best long-running rock institutions, have really gone 20 years between records (a span that represents more than half of their 37 years of existence). But it's true. After 2001's "Old School Dropouts," they went on a long recording hiatus that did not end until this fall with their ninth and newest album "Steadman's Wake" (Black Park/Missing Piece Records). It's been getting a good response since release in Sept. of this year.
"I still can't believe it's been 20 years," says lead singer Doug MacMillan. "But we're one of those bands that never broke up. We'd just play whenever. Sometimes that meant 'rarely,' but it never meant 'never.' And this record was about the first time when we didn't have to rush. Nobody was breathing down our necks, so we were able to make sure we really got it the way we wanted it. That's the good part of waiting 20 years!"

A lot changed for The Connells during those two decades, starting with some wholesale lineup shifts. "Steadman's Wake" is the first Connells album to feature the group's newest members, guitarist Mike Ayers and drummer Rob Ladd—although neither is exactly a Johnny Come Lately, as they've been in the band since 2002 and 2012 respectively. Ayers' tenure began on a supposedly part-time basis, when the band needed a guitar player to fill in for a show. But he quickly graduated from temporary to permanent member.
"I'd been friends with those guys forever, before they were even a band," says Ayers, whose day job is shop manager at Harry's Guitar Shop. "And after that one show, George (Huntley) decided to bow out, and they told me, 'Just be in the band.' Simple as that."

As for the well-traveled Ladd, he has quite the pedigree, having previously played drums with everyone from Tar Heel State string-band legends the Red Clay Ramblers to Canadian pop star Alanis Morissette. But his time with The Connells almost came to a premature end in 2018, when he had a car accident so terrible, the first responders reportedly couldn't believe he survived.
"He's a strong individual," says Mike Connell. "That put things on hold for a while. But we kept working on (the record) in fits and starts when we could."
As for the content on "Steadman's Wake," it's another solid collection of moody guitar pop right in line with The Connells' catalog. But it does have a bit of a twist in the title track, which stands as the most bluntly political song they've ever put into the world. It has verses and commentary about war, America's opioid crisis and the neo-fascism that erupted in Charlottesville, Va., in 2017, as well as the U.S. Capitol assault on Jan. 6, 2021.
"I've had friends tell me, 'You guys'd be a lot more popular if all your songs weren't so damned dark,'" says MacMillan. "Mike has always done that Big Star thing of upbeat-sounding pop but with really dark lyrics woven in."
And yet the Connells have had stretches of very large popularity over the years. Three of their albums made the Billboard charts in America, and their 1993 single "'74-'75" was a huge success overseas, reaching the top-10 in 11 different European countries.

Now they're gearing up to take "Steadman's Wake" on the road. After their next hometown show, Dec. 17 at Raleigh's Lincoln Theatre, they should have a busier 2022 schedule with more live shows.
"I wish we could've gotten it together with this record sooner," says Ayers. "But we had to work on it when we could, weekend by weekend, and it took a while. Then came COVID, and we had to sit on it for a year. But starting in Jan., I believe we're gonna be a lot more active from the 12 or so shows a year we've been doing. We'll probably do more like 20 shows next year."
Steaman's Wake, released Sept. 23, is available for purchase on vinyl, CD or via digital download on the band's website. You can follow the band on Instagram or Facebook to keep up with upcoming show dates and music releases. 
Comments