Things to Do in Raleigh, N.C.: January 2023
Friday, December 30, 2022, 9am by visitRaleigh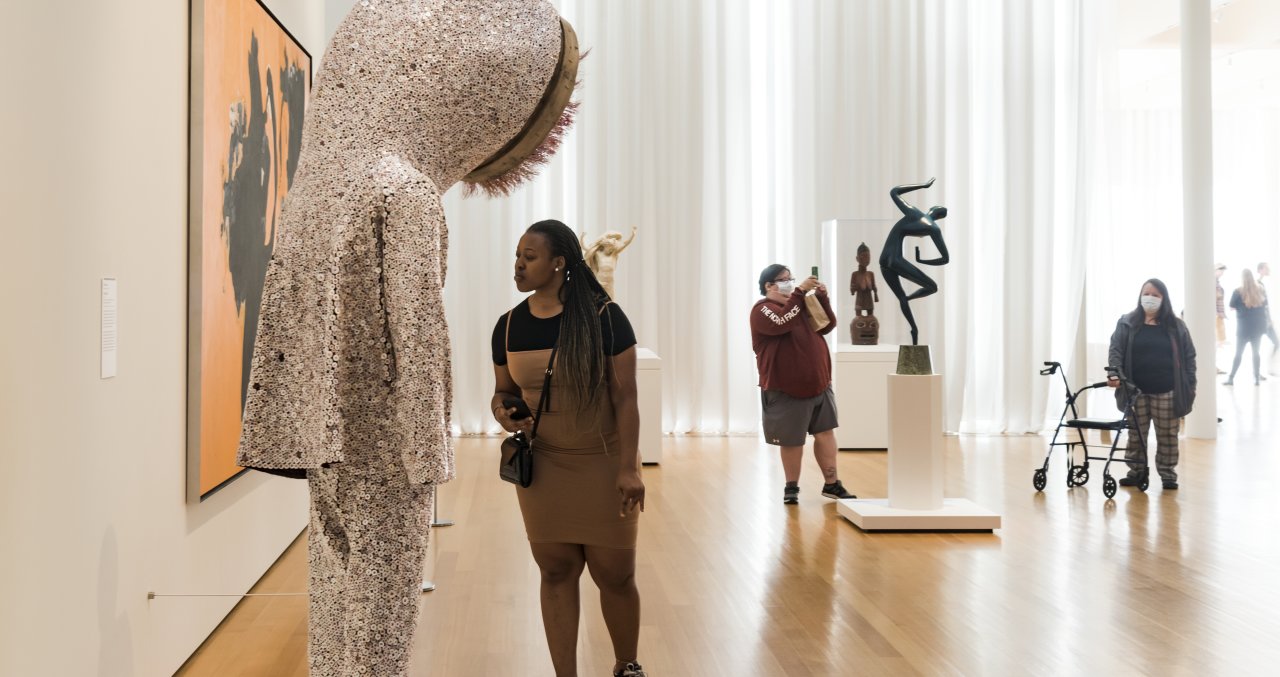 Another year is in the books! Looking back, 2022 in Raleigh, N.C., was filled with major festivals, outdoor concerts, sold-out sports events, incredible restaurants, gorgeous public art pieces and much, much more. A new year should bring more of the same—more opportunities to explore, more chances to discover how the Raleigh area continues to be reinvented by passionate artists, innovators, chefs and others.
Now here's what we're doing in January!
The first state-supported symphony in the country, the North Carolina Symphony is a full-time, professional orchestra that puts on 175 performances annually (and has dazzled audiences across the Tar Heel State dating all the way back to 1932). January kicks off another year with four good performances lined up!
Up for some post-holidays hoops and hockey action? Join 19,000 screaming fans at PNC Arena to cheer on the men's North Carolina State University Wolfpack basketball team as they jump feet first into Atlantic Coast Conference to play:
Plus get your tickets to see one of the NHL's top teams in action, as the Carolina Hurricanes continue their hunt for a top playoff seed. 
Jan. 11
Join Raleigh Astronomy Club (RAC) for views of the starry skies from the rooftop of The Willard, with views of Jupiter, Mars and the constellation of Orion.
RAC will have telescopes and hobby astronomers on hand to guide your stargazing and answer questions, and The Willard will offer celestial-inspired cocktail specials for you to enjoy while you take in the skies and get cozy around our dual-sided fireplace and rooftop heaters. This event is free!
Jan. 13-16
This multi-day event in Cary includes storytelling, children's crafts, keynote speakers, artistic performances, a photography exhibition, community service opportunities and more in honor of Rev. Dr. Martin L. King Jr.
Jan. 16
A longstanding tradition, the Triangle MLK Memorial March begins at 11am at the North Carolina State Capitol and moves through downtown Raleigh as attendees spread Dr. King's powerful, positive messages.
Related: Chamber Treasures: Music by Black Composers, Jan. 16
Ready to rock? Here's some of the January live music lineup in the Raleigh area.
Jan. 20-22
A dinosaur adventure for the entire family, Jurassic Quest will bring ultra-realistic, life-size animatronic dinosaurs plus inflatable mazes, face painting and more kids activities—face painting, a bounce house, fossil dig and petting zoo among others—to the Raleigh Convention Center.
Jan. 21
Back by popular demand, Cinch World's Toughest Rodeo returns to PNC Arena this month, celebrating more than 40 years of bringing the Ol' West to cities across the country, and featuring three fan-favorite events: bareback riding, saddle bronc riding and bull riding (the most extreme and fan favorite event!).
Jan. 23-29
A week-long celebration of culinary excellence, Triangle Restaurant Week sees some of the area's best restaurants offer up special, three-course menu options at fixed pricing ($15 for lunch, and $20, $25 or $30 for dinner), a great opportunity for residents and visitors alike to return to an old favorite dining spot or discover a new one.
Jan. 26-Feb. 12
An elephant's ghost stalks the world in this thought-provoking drama that explores the underground international ivory market.
Jan. 27 and 29
The devilishly charming Don Giovanni has seduced one too many women—and now the tables are turned on one of the memorable opera characters of all time. 
Jan. 27-Feb. 12
In this gripping Spanish tragedy—inspired by a true story and first performed in 1933—two families in rural Spain are bound by an unbreakable cycle of murder and revenge. 
Jan. 28
An annual, statewide kickoff to Black History Month with the North Carolina Museum of History, for more than 20 years the African American Cultural Celebration has brought together authors, artists, musicians, filmmakers, scholars and more, all around a central theme to highlight the contributions that African Americans have made to North Carolina's history and culture. 
A schedule of events for the day can be found here.
Jan. 28-29
From comet crafts to solar observing, lectures to rocket launches, space enthusiasts of all ages will find something to do at one of the North Carolina Museum of Natural Sciences' most popular annual events.
Comedy legend George Lopez brings his OMG! Hi! Comedy Tour to downtown Raleigh's Duke Energy Center for the Performing Arts on Jan. 15.
Here's who else is performing at two of the biggest comedy clubs in the Raleigh area this month:
At Raleigh Improv: 
Through Jan. 14
Downtown Raleigh comes to light with Illuminate, a light-based, self-guided art walk. This six-week, totally-free activation takes place in downtown Raleigh's Fayetteville St. and Glenwood South districts, transforming plazas and underutilized spaces with a large-scale interactive installation, light-based sculptures and projection art. 
A map of the artwork can be found here.
Through Jan. 16
At Fenton—the mixed-use, 440,000-square-foot live-work-play district in Cary—an outdoor skating rink is set to be put to good use this holiday season. Surrounded by spectacular food, trendy shops and holiday cheer, the skating is open every day through Jan. 16. 
Tickets are required ($16 includes skate rental). Online purchase recommended but also available at gate.
Through Jan. 16
Enjoy the thrill of ice skating in a wintry village created in the heart of downtown Raleigh! THE RINK features a natural ice skating rink with stunning views of the downtown Raleigh skyline, cozy lounging stations with heat warmers and fire pits, a snack bar, games, photo opportunities and more!
This is a ticketed event, with recommendation that you purchase in advance ($6 for non-skaters, $11 includes skate rental).
Through Jan. 22, 2023
A special, ticketed exhibition at the North Carolina Museum of Art, A Modern Vision features more than 50 paintings by iconic artists from The Phillips Collection's world-renowned holdings (Edgar Degas, Vincent van Gogh, Edouard Manet, Claude Monet, Pablo Picasso and more). The Phillips Collection opened in Washington, D.C., in 1921 as America's first modern art museum, and A Modern Vision showcases extraordinary paintings by titans of impressionism, postimpressionism, expressionism and cubism.
Through Feb. 26, 2023
It's time for women to take center stage! This major exhibit at the North Carolina Museum of History, curated by the GRAMMY Museum® in Los Angeles, highlights the past, present and future of country music's greatest female trailblazers—from Dolly Parton, Rosanne Cash, Shania Twain and Taylor Swift, to contemporary Tar Heel State artists that include Rhiannon Giddens, Kasey Tyndall and Rissi Palmer (Palmer will perform at the museum on Jan. 21!).
Through May 7, 2023
Explore the deepest oceans and discover shipwrecks at this blockbuster exhibition at the North Carolina Museum of Natural Sciences. Challenging the Deep traces explorer and filmmaker James Cameron's passion for deep-ocean science, technology and exploration—including his record-breaking dive to the bottom of the ocean—using cinema-scale projections, personal artifacts and specimens from his expeditions.
Comments