Things to Do in Downtown Fuquay-Varina, N.C.
Tuesday, August 13, 2019, 5pm by visitRaleigh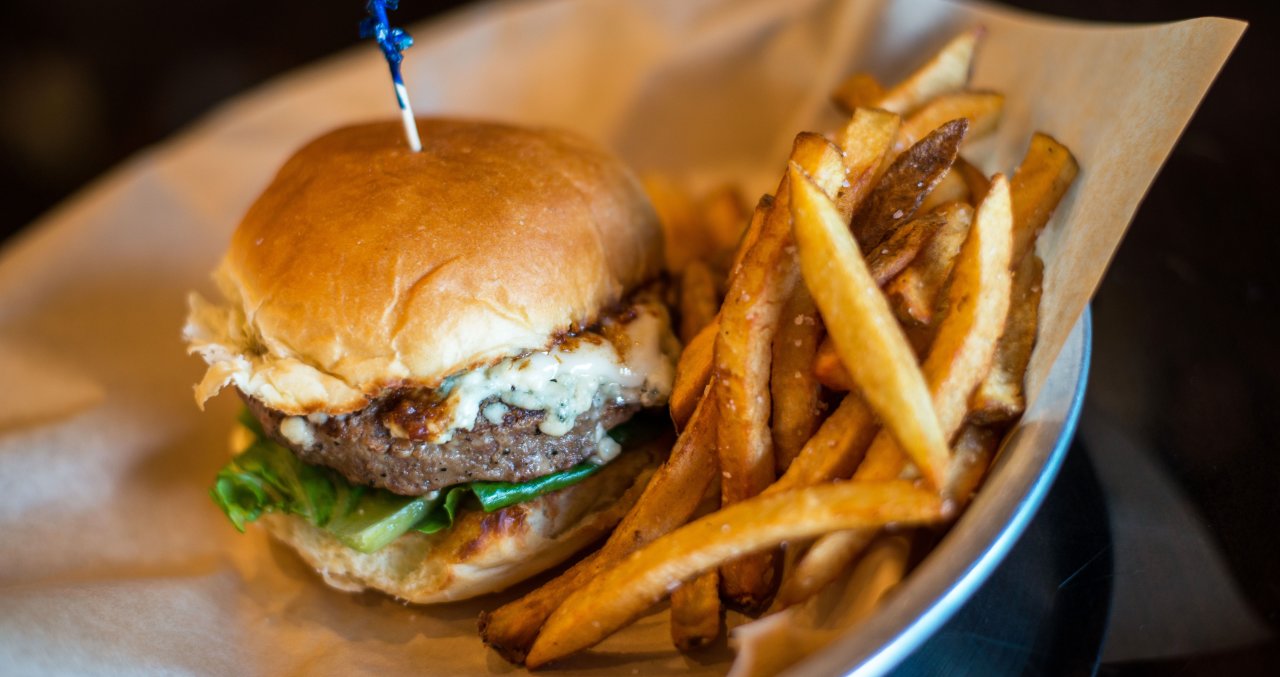 Originally, visitors from near and far traveled to the quaint little town near Raleigh seeking the healing powers of the Fuquay Mineral Spring. Today, Fuquay-Varina, located just 15 minutes south of the capital city, remains a rewarding destination for those looking for day-trip adventure or a weekend getaway. Use the 30-plus items below to help plan your trip!
Downtown Fuquay-Varina includes two districts—the Fuquay area around S. Main St. and the Varina area around Broad St., just a short drive or about a 15-minute walk from each other. And both offer up a line of shops, places to eat and drink and more. 
 
Soak up art, history and culture
 
Home to a 264-seat theater, an art gallery and various studios and classrooms, the Fuquay-Varina Arts Center serves as the hub of the downtown arts scene. You can catch a movie or a community theatre performance, unleash your creative side with an arts class or snag a picture of the historic city mural stretched across the center's exterior wall facing S. Fuquay Ave. District: Fuquay
Discovered in 1958, the Fuquay Mineral Spring was long believed to have healing and restorative powers. Folks traveled from miles around to partake of its mineral-enriched waters. Today, Fuquay Mineral Spring Park commemorates this history and provides a relaxing space for visitors complete with a restored Spring house, walking path and footbridge, picnic tables and manicured green spaces. District: Fuquay
Dive into even more history at the The Fuquay-Varina Museums Complex, featuring the First Fuquay Post Office, "Squire" Ballentine School house, a log cabin playhouse and the Centennial Museum. Local tip: Guided tour reservations are available and encouraged. District: Fuquay
This larger-than-life symbol of the civic pride the hardworking folks of Fuquay-Varina possess is truly a sight to behold. Bright and colorful, the mural features the American flag waving proudly over the city's landmarks and natural wonders. It also highlights the family-friendly atmosphere of the town. The art is by Sean Kernick. Find it: 409 Broad St., Fuquay-Varina 27526 (just a short walk down Broad St. from Aviator Brewing Tap House). District: Varina
Where to go for drinks
 
The Tap House, yet another downtown establishment bearing the Aviator name, has all the Aviator beers on tap from Wide Open Red to HogWild IPA. Fun fact: The tap house building, built in 1903, once served as the Varina train depot. Today, it features a 38-foot African mahogany bar and lots of wood accents—a heavenly hangout for beer lovers. District: Varina
The Mill, located in the heart of Fuquay-Varina, has quickly become a destination where friends, family, visitors and locals gather over a cup of coffee, a craft beer or a glass of wine. The industrial chicness of its open space also comfortably supports live music events which The Mill regularly hosts. Stop by to taste some of the finest brews made right here in North Carolina. District: Fuquay
Considered to be the town's dive bar, Brickhouse has a theme for every night of week. They also features daily drink specials, seriously-good chicken wings (along with other bar food), live music and DJ tunes (Fridays and Saturdays). Local tip: Brickhouse enjoys private club status which means a $1 entry fee at the door on your first visit. District: Varina
 
The beer keeps on flowing over at Mason Jar Lager Company, which focuses mostly on lagers. Wander on over to enjoy year-round brews served in mason jars, regular food truck visits and special live music events. District: Varina
Last, but certainly not least, there's Cultivate Coffee Roasters. Equal parts neighborhood coffee shop and roastery, this java joint puts their roasting process on full display while whipping up refreshing cups of joe. Step right up to instantly feel at home as the local shop owners and friendly baristas greet and serve you. Be sure to also grab that Instagram pic in front of the bird mural on the side of the shop. District: Fuquay
Fainting Goat occupies a small and inviting space on S. Main St. with a terrific outdoor patio with a fire pit. They don't serve food at the taproom, but ask for a menu at the bar and you can order from any of the nearby restaurants and they will bring your food over. You don't even have to leave the fire. District: Fuquay
Shop 'til you drop
 
Get a unique taste of downtown's entrepreneurial spirit by browsing more than 30 distinctive shops offering upscale boutique items, hand-crafted artisan pieces, gourmet food and unique novelty gifts. You can also pamper yourself with a mani-pedi or facial at the chic, full-service salon. District: Fuquay
Cousin Couture offers fabulous fashion at fabulous prices. Swing by to peruse their selection of trendy clothes, shoes, dresses and accessories and find your new favorite look. New inventory arrives daily, which makes finding something new the easiest thing ever. District: Fuquay
 
The Fuquay side of downtown offers up two main options for men's apparel. For some of the best suits in town, you'll want to visit Elmo's Clothing. They also have a great selection of shoes, accessories and leisure wear along with an in-house alternation department for a tailored fit. District: Fuquay
 
Ashworth's Clothing, the other option for men, has outfitted folks of the greater Fuquay-Varina area since 1937. In addition to offering today's well-dressed gentlemen the finest threads, shoes and accessories, Ashworth's also carries a small selection of cigars. District: Fuquay
 
Antique lovers—prepare yourselves! The showroom at Bostic & Wilson spans almost 8,000 square feet and displays various antiques and collectibles from several bygone eras and design movements. Shop everything from pottery and paintings to furniture and glassware. District: Fuquay
Discover more antique goodness with a short walk around the corner to KnB's Marketplace. Here, you can discover lots of unique finds including shabby chic furniture, rustic home furnishings and vintage jewelry, all sold by local merchants. District: Fuquay
One of many things to know about Fuquay-Varina is that Aviator Brewing Company lives here. In addition to shopping a great selection of the beers to take home at Aviator Beer Shop, you can also enjoy a great wine selection and a full-service bar pouring beer, wine and cocktails. District: Varina
RC enthusiasts rejoice! A visit to downtown Fuquay-Varina provides the opportunity to shop remote control vehicles of all kinds. Family-owned and operated, RC Hobby features an indoor track where you can race cars for fun and for fast-paced competition. District: Varina
 
Something You offers sophisticated apparel, jewelry and shoes with fits designed to wear well and fit various body types. Billed as a women's boutique specializing in age-appropriate threads, the boutique highlights unique and trending designers to keep you fashion forward and feeling fine. District: Varina
Grab a bite to eat
 
When the owner of Aviator Brewing Company decided to open a restaurant, he landed on a barbecue joint conveniently located right across from the Tap House. An eclectic mix of barbecue and pub-grub, the Smokehouse menu runs the gamut from mountainous plates of nachos to deep fried chicken wings. And, then there's the barbecue—ribs, brisket, smoked chicken and more expertly prepared and eagerly devoured. District: Varina
Since 1997, Joyce and Family Restaurant (headed up by Joyce Statton—or "Miss Joyce" as locals call her—who's known to many as one of the friendliest faces in Fuquay-Varina) has offered up some of the best home-style country cooking and soul food around. Everything is made fresh in their kitchen with hard work and passion—from their fried chicken to their buttered baby lima beans, you'll feel right at home. District: Fuquay
 
For those who prefer ice cream made from scratch with ingredients sourced from local farms, there's Pints. Located on Broad St. in the Varina downtown district, this frozen dairy shop comes with an added perk: 10 rotating taps which include some of N.C.'s best beers. District: Varina
As far as bakeries in the Raleigh area go, Stick Boy is the real deal. This family-owned and -operated bakery creates handcrafted baked goods from scratch. Local tip: Arrive early because popular items sell out quickly. District: Fuquay
Chocolate Fix has one goal: to make life sweeter for all its customers. How do they do it? By offering comfort and delight one piece of candy at a time! With 60-plus different chocolates and candies available, resistance to this candy shop's deliciousness is utterly futile. District: Fuquay
Get a taste of Southern hospitality and inspired cooking at Mason Jar (pictured in header). The atmosphere here is always warm and inviting and your mason jar is always filled with your favorite beverage. Try delightful dishes like the always-popular chicken and waffles and the beer-braised sliders. District: Fuquay
Speaking of beer-driven eats, the menu over at Vicious Fishes Taproom & Kitchen deserves serious consideration. Their range of snacks, small plates and shareable platters include gastropub delicacies like pilsner-steamed mussels and roast beef braised in a brown ale. Just look for the angry red fish and prepare to feast. District: Fuquay
Anna's Pizzeria dishes out authentic New York-style pizzas and Italian dishes in a family-friendly setting right off S. Main St. on the Fuquay side of town. Casual and delicious, Anna's is perfect for an impromptu night out. District: Fuquay
For a dash more of great New York-style pizza and Italian cuisine, J&S New York crafts some mighty tasty homemade subs, pastas, chicken wings and of course, pies. Local tip: When the weather is nice, take full advantage of their patio seating. District: Varina
 
For some of the best Mexican food in the area, make a pit stop at El Dorado. As one of eight restaurants sharing the El Dorado name, this family business tickles your fancy with tantalizing dishes, well-mixed cocktails and a homey, dine-in setting. District: Fuquay
 
Perhaps you prefer Mediterranean cuisine over barbecue. If so, Nil's Café can handily scratch that itch. Open for lunch and dinner, this family-oriented spot satisfies with sizable food portions best enjoyed with their sidewalk café atmosphere and seating. District: Varina
 
Another stop guaranteed to hit the sweet spot is Sweet Creations. Located on the north end of Varina district, this frozen yogurt paradise lets visitors create their very own masterpieces with a lengthy list of yogurt flavors and toppings. Concoct your sweet treat and take a load off in one of the brightly-colored lounge chairs on the shop's front lawn. District: Varina
Comments