Things We Love: Pizzeria Faulisi's Super Secret Sandwich Club
Thursday, November 16, 2017, 3pm by Michael Robson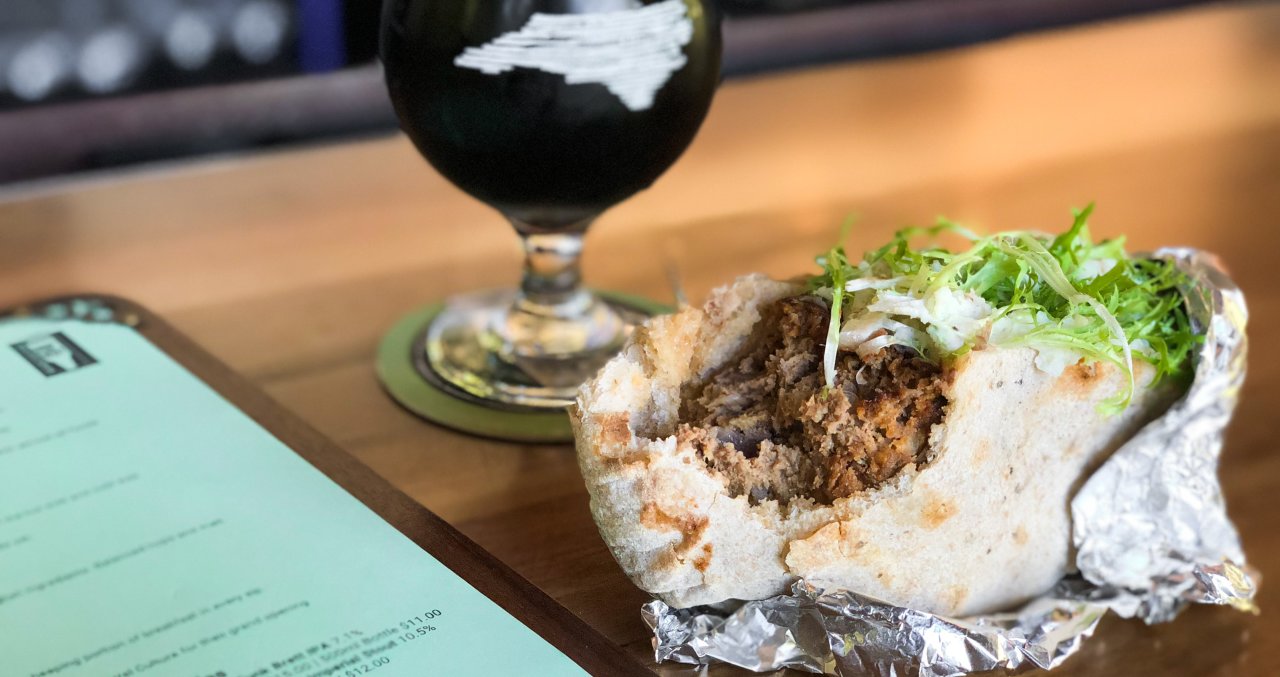 Rule no. 1: Don't talk about Super Secret Sandwich Club.
Rule no. 2: Tell all your friends about Super Secret Sandwich Club.
Those rules, along with seven others, are posted across the glass front doors of Pizzeria Faulisi in downtown Cary every Fri. morning. A single piece of blue masking tape, with the words "Super Secret Sandwich Club" scribbled in black sharpie, is placed over the pizza shop's logo. This is still Pizzeria Faulisi, the critically acclaimed wood-fired pizza spot from husband and wife duo Zach and Amber Faulisi. But for a very short sliver of time each Fri. beginning at "noon-ish," it's something entirely different—a (not-so) secretive sandwich pop-up shop that sells out within minutes.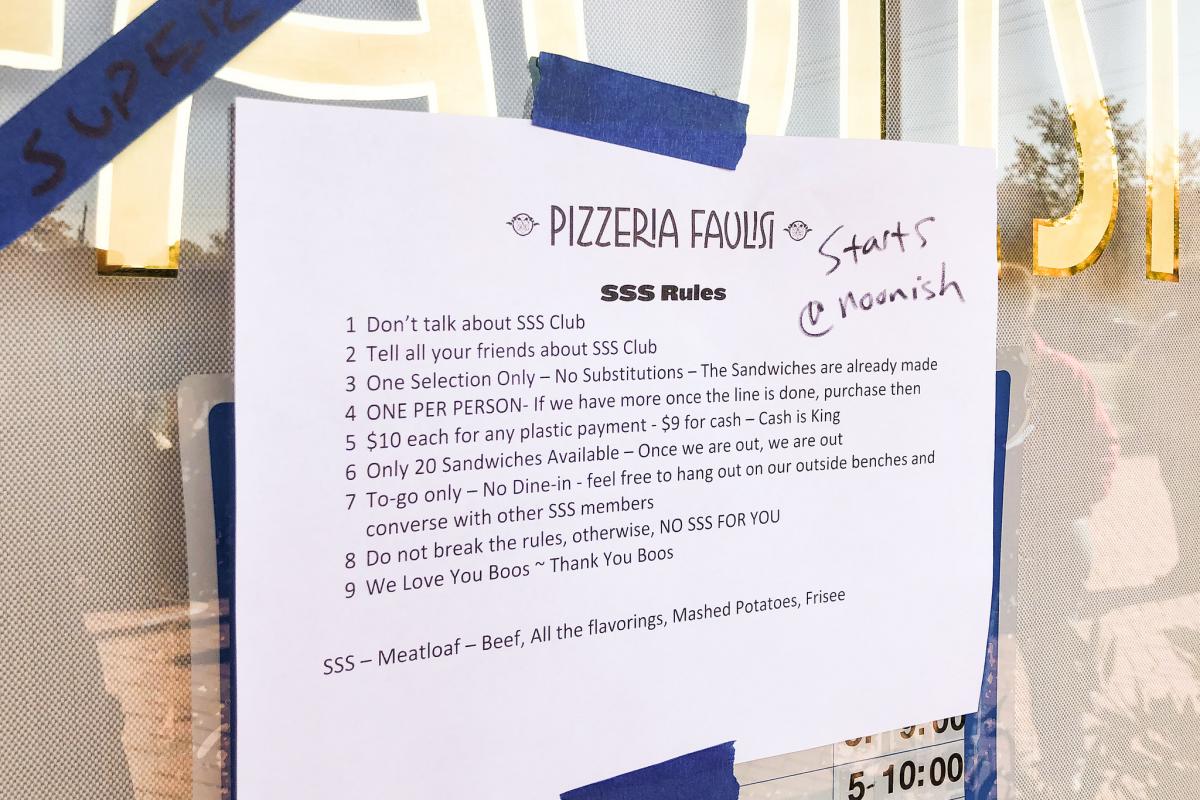 How it Works
Sometime on Thurs. or mid-morning Fri. Faulisi will reveal that week's chosen sandwich on Instagram. The sandwiches are pre-made with fresh ingredients—no substitutions, sides or any other options are available (exactly as the rules state). Chicken Parmesan, Italian roast pork, turkey club, muffaletta and a meatloaf-stuffed pita topped with mashed potatoes and frisée (pictured below on a recent visit) are among the selections the SSS Club has been treated to. 
Beginning around 11:45am (and sometimes before that), sandwich fanatics begin to congregate near the front doors of the shop in Cary's Midtown Square. Plenty of free on-street parking is available, plus a dedicated lot is open behind the building. There's no formal membership system here. Sadly no secret handshakes, either (although many of the regulars have come to know each other—and the owners—by name). Just be one of the first 20 people to arrive on a given week and you'll have secured your spot in the club. Once the doors are opened, a single-file line is formed and moves lightning fast. SSS Club veterans know "cash is king," and that helps things move quickly—it's not uncommon for everyone to have come and gone in 10 minutes or less (the foil-wrapped sandwiches are made to-go only). The "one sandwich per customer" rule is in place for good reason—there's a good chance they sell out.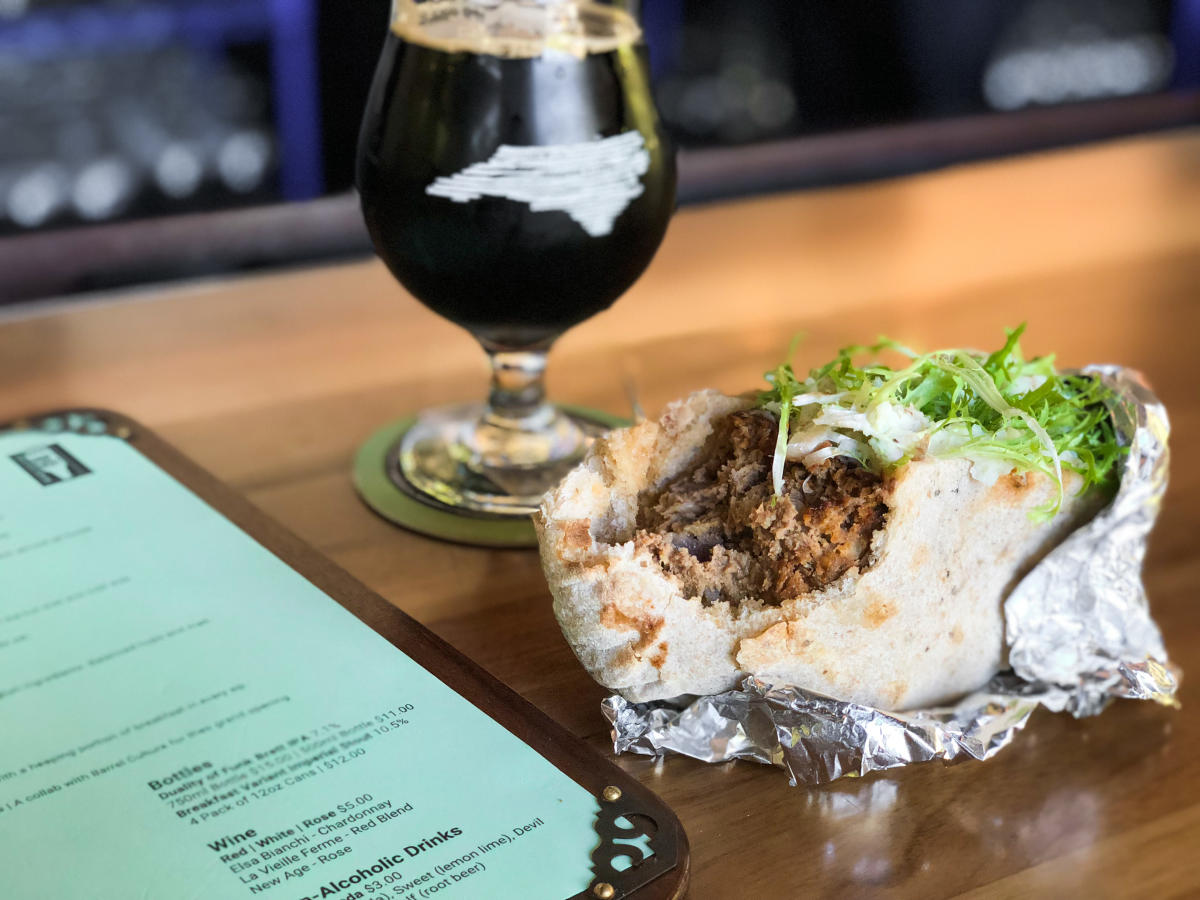 Behind the register you'll likely find owner Zach Faulisi dishing out greetings and punching SSS Club loyalty cards (your 10th sandwich is on the house). Both Zach and wife Amber boast major chef credentials from previous work up and down the East Coast. Zach worked for Mario Batoli at Babbo in New York City and was more recently chef de cuisine at The Durham. Amber was sous chef at Andrew Carmellini's Locanda Verde in New York City and also at Vivace, a locally-loved Italian restaurant in Raleigh's North Hills area. The couple chose to open their namesake restaurant in downtown Cary thanks to a high quality of life and a chance to anchor a fast-growing part of town. When they aren't slinging sandwiches, they're serving up their take on Neapolitan-style pizza—13-inch pies baked in 90 seconds inside an 800-degree wood-burning oven, made with freshly-milled flour from Raleigh's Boulted Bread—along with a gnocchi dish served in limited quantities that have already reached legendary status among in-the-know diners. So, yes, you're going to want to make it back for dinner sooner rather than later. 
 
A Perfect Pairing 
Since the 42-seat dining room at Pizzeria Faulisi is still closed at lunch on Fridays, SSS Club members have to find other spots to chow down. As luck would have it, an award-winning brewery (that opens at noon!) sits almost directly next to the pizza shop. It's about 25 steps over to the taproom at Bond Brothers Beer Company, winners of USA Today's "Best New Brewery" award in 2017, where food is encouraged to be brought in and it's likely several of your fellow sandwich club friends will also post up. Here you'll find more than a dozen rotating beers on tap to pair with your sandwich—everything from IPAs to stouts to a host of inventive sours.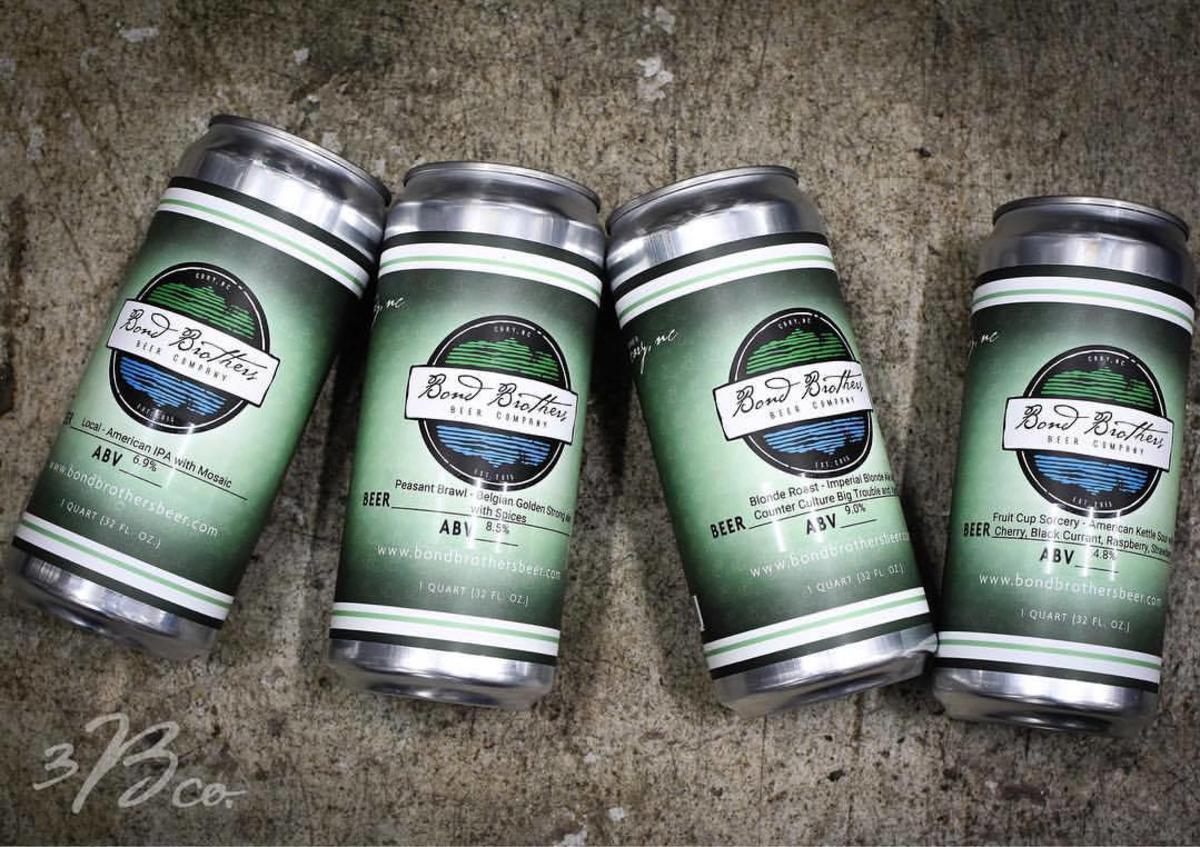 As a serious added bonus, each week Bond Brothers does what they call Fresh Fill Friday, where a few different beers are chosen and about 200 Crowlers (giant, 32-ounce aluminum cans) are filled and sold for $10 a piece (these cannot be consumed at the brewery). The list changes weekly, but a recent weekend had an IPA, a brown ale, an American kettle sour with pineapple and coconut and an American kettle sour with peaches, mangos and apricots all available to be taken home. 
Pizzeria Faulisi is open for lunch and dinner Tues.-Sat.—Super Secret Sandwich Club is every Fri. beginning at noon and is to-go only. No reservations are accepted. These hours are subject to change—it's recommended you check with the restaurant before heading that way. 


Crowler photo via Bond Brothers Beer Company
Comments