Universal Access Artist in Residence: Artspace
Friday, July 01, 2022, 10am by David Menconi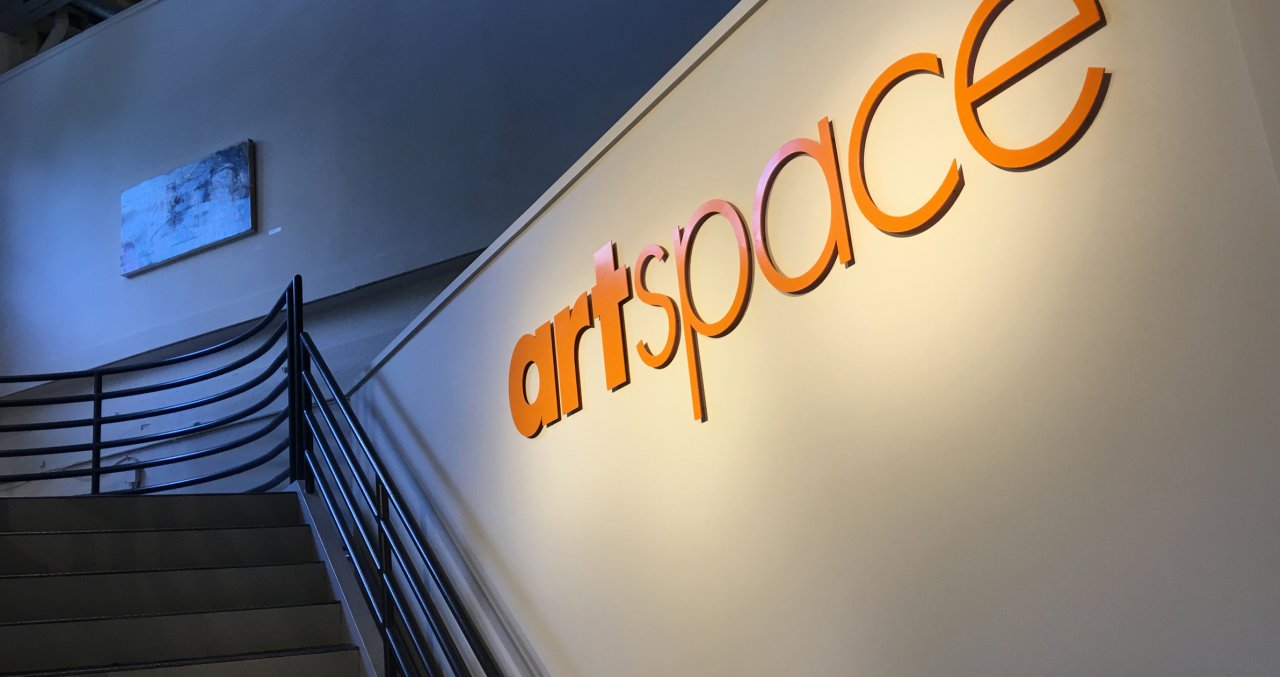 About this series, Disability, the Arts and Raleigh: Inclusive by Design: The Raleigh Arts Plan lays out the creative vision for this Southern capital as "a community connected through arts and culture, where every person is empowered to lead the creative life they envision." Produced in partnership by Raleigh Arts and writer and 2019 Piedmont Laureate David Menconi, this series explores how that vision is playing out when it comes to Deaf and disability community members in the city.
---

Downtown Raleigh has changed immeasurably over the past four decades, with expansion pushing seemingly everything up and out as growth remakes the city. And yet there has been at least one constant through all of it. Since 1986, Artspace has anchored the southern end of downtown Raleigh's thriving arts district, providing programming, exhibitions, education, residencies—and, perhaps most importantly, subsidized studio space that artists can rent for half the going market rate.
Artspace is a true local institution with deep roots, too. Among the generations of kids who grew up going to art camps there is Carly Jones, Artspace's current president and CEO (and a Raleigh native). It's not going anywhere, either. Since Artspace owns its building at 201 E. Davie St., it has at least as much long-term stability as any arts organization in town.
"This might seem cheesy, but I consider Artspace to be kind of a love letter to my city," says Jones. "It's exciting to be part of the permanent arts infrastructure with exhibits, galleries, artist studios. People know us for different reasons, First Fridays or camps or exhibits. Rarely do I meet anyone who knows everything we do."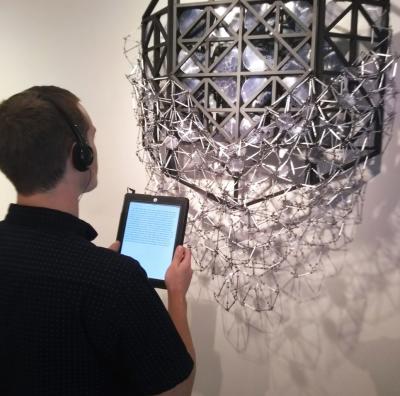 Given all that, it's fitting that Artspace will be a key player in the 20th annual Leadership Exchange in Arts and Disability (LEAD®) Conference, coming to the Raleigh Convention Center, Aug. 1-5. Diversity, equity, inclusion and accessibility have long been a major priority for Artspace, which was among the first organizations to become part of Raleigh's Arts Learning Community for Universal Access initiative. Formed in 2015 by the City of Raleigh Arts Commission and United Arts Council of Raleigh and Wake County, the Arts Learning Community provides educational and networking opportunities on accessibility issues for arts and cultural administrators and employees in the area.
Diversity of all kinds has become even more of a priority at Artspace since Jones took the reins in the summer of 2021. It was a major point of emphasis as Jones set about filing the organization's open positions.
"We have a team focused on community, really doing the work," says Jones. "It's a diversified team. We need to reflect communities we serve to have authentic engagement with folks of all sorts of backgrounds. Raleigh is a beautiful mosaic, which the staff needs to reflect."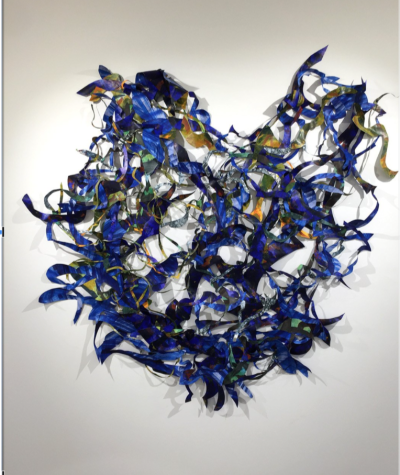 Artspace will host a number of programs during the LEAD® Conference, including a round-table in which artists with disabilities discuss their creative processes. Also in the works is a program about how to make exhibitions more accessible, centered on a current show by area artist Claire Alexandre.
"Having LEAD® here in Raleigh feels like a manifestation of a lot of work and time by many local people and organizations," says Annah Lee, Artspace's director of artistic programs. "Collectively, accessibility has become a key part of the culture of arts in our city—not just at Artspace or any other single institution, but at a municipal level."
[editor's note: read about accessibility resources for visiting Artspace here]
One Artspace initiative that grew out of the Arts Learning Community collective was its Universal Access Artist in Residence, which is designed specifically for artists with disabilities. Artspace began the program in 2019, and then had to suspend it during the pandemic. But it's back, and Artspace's latest Universal Access Artist in Residence is 71-year-old Ann Roth, who is based here in the Raleigh area.
A multimedia artist who uses different materials to make three-dimensional works, Roth's work will be in the spotlight at Artspace during LEAD®. She plans to spend her residency leading up to the conference working on a project that will hang from the rafters on display during July and still be in place when the LEAD® Conference kicks off in August. The project will involve hands-on public participation, too, with a series of workshops open to anyone who wants to contribute. You can follow her progress on Instagram. 
"Having a lot of people helping on a project like this, bringing them together to do something positive, seems like a good thing to do right now," says Roth. "And Artspace is a good place for it. So much awful stuff is going on in the world, and the positive, joyful, fulfilling experience of getting together to make something can be a unifying force."
Comments