Big Concerts Ahead This Fall in Raleigh, N.C.
Wednesday, July 28, 2021, 5pm by David Menconi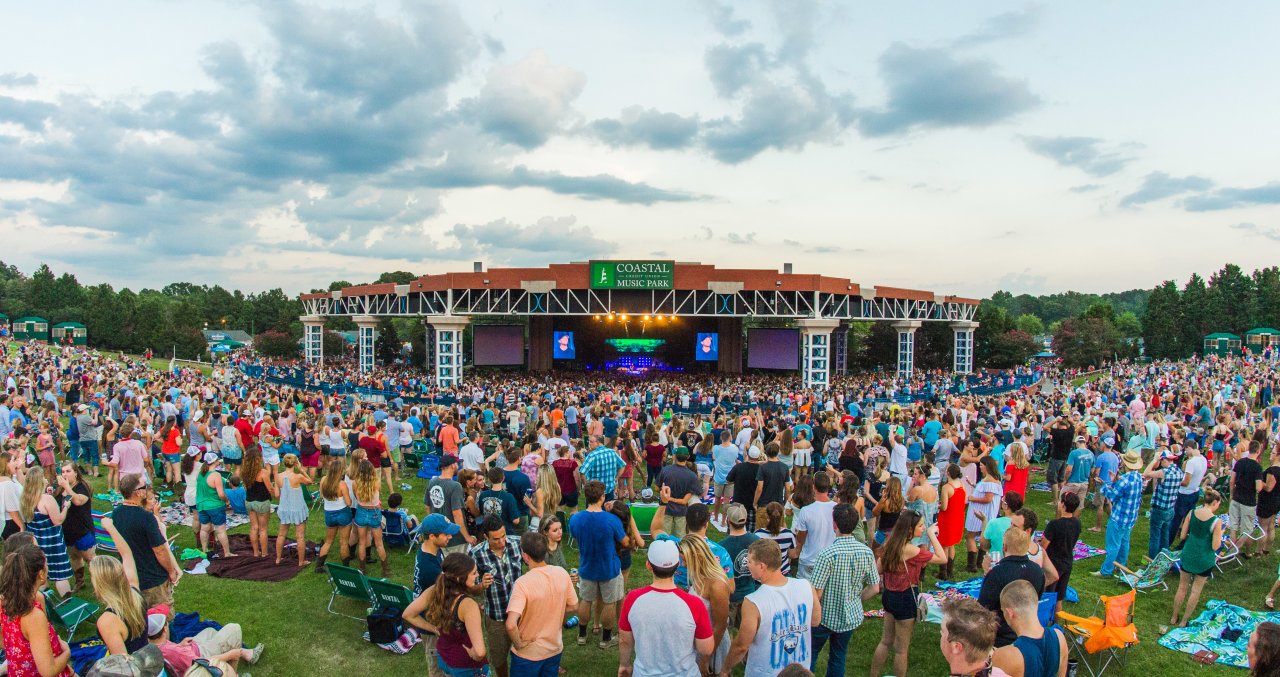 Note: Authored by David Menconi, this piece has been produced in partnership with Raleigh Arts. Menconi's latest book, "Step It Up and Go: The Story of North Carolina Popular Music, from Blind Boy Fuller and Doc Watson to Nina Simone and Superchunk," was published in Oct. by University of North Carolina Press.
---

In Raleigh, N.C., shows, festivals and other events are stirring back to life, poised for a comeback after a mostly quiet 15 months. Here is a sampling of this fall's upcoming live music shows in the City of Oaks to make plans for, across a broad range of styles and venues. (See the entire concert schedule for the Raleigh area here.) Hope to see you out there!
 
Sept. 9-11, various venues in downtown Raleigh
The pandemic forced total cancellation of Hopscotch 2020, the alternative-music festival that's been an early-fall fixture in downtown Raleigh since 2010. But Hopscotch is back on for 2021. The main action will be outdoors on two stages—one on Fayetteville St.'s City Plaza, the other at Moore Square—augmented by downtown clubs doing the usual day parties.
This year's main headliners are experimental psychedelic band Animal Collective and retro-pop band Dr. Dog on their farewell tour. Other highlights include reconvened local heroes Archers of Loaf, New York's Parquet Courts and local Americana stars including Sarah Shook & the Disarmers, Dead Tongues, Bowerbirds, Mipso's Libby Rodenbough and Kate Rhudy. The full lineup has been announced here.
Sept. 11, Coastal Credit Union Music Park at Walnut Creek
Chris and Rich Robinson, the founding-member brothers in charge of Black Crowes, had an ugly split some years back. But they've resolved differences enough to reconvene a new version of this Georgia rock band. The Crowes' current round of touring is tied to "Shake Your Money Maker," their 1990 debut album, which yielded up hits including "Hard to Handle," "She Talks to Angels" and "Jealous Again."
Sept. 18, Coastal Credit Union Music Park at Walnut Creek
At age 88, Willie Nelson is the original country-music outlaw troubadour from Texas. And like one of his best-known songs says, he just can't wait to get on the road again. Nelson's Outlaw Music Festival gathers together a cluster of simpatico acts in what should be the Americana event of the fall season—Southern-rock jam band Gov't Mule, songbird siren Margo Price and Grammy-winning singer/guitarist Sturgill Simpson.
Phoebe Bridgers
Sept. 20, The Ritz
Rising Los Angeles singer/songwriter Phoebe Bridgers had a breakout year in 2020, capped by four Grammy nominations for her album "Punisher." She should honestly be playing bigger venues than Raleigh's 1,974-capacity Ritz by now, given how quickly this show sold out when it went on sale in July: just six minutes. At this point, getting tickets will require venturing onto the secondary-market broker sites. But this will probably be the most intimate-sized venue she'll be playing for a lot of years.
Sept. 24, Red Hat Amphitheater
In the years B.B. (Before Beyonce), TLC's Tionne "T-Boz" Watkins was the It Superstar of 1990s pop-R&B. Buoyed by hits including "Waterfall" and "Creep," TLC's 1994 LP "CrazySexyCool" dominated radio airwaves through the mid-1990s, selling 14 million copies worldwide. A quarter-century-plus later, Watkins and Rozonda "Chilli" Thomas are on a TLC tour billed as a "Celebration of 'CrazySexyCool.'" Opening is Cleveland hip-hop troupe Bone Thugs-n-Harmony.
Sept. 28-Oct. 2, various venues in downtown Raleigh
After last year's online-only virtual event, downtown Raleigh's signature World of Bluegrass festival will be back to in-person for 2021. There are some accommodations due to possible pandemic circumstances, including that the main-stage shows at Red Hat Amphitheater will be fully ticketed this year (with free seats tentatively returning in future years).
But most of the festival's usual slate of events will be in place, including the IBMA Awards Show and IBMA Bluegrass Live! powered by PNC free street festival. Main Stage acts announced thus far include Bela Fleck, Sierra Hull, Del McCoury and our North Carolina homeboys Steep Canyon Rangers, with a lot more to come.
As a note, this summer the International Bluegrass Music Association signed a deal to keep the festival in Raleigh through 2024.
Sept. 29, PNC Arena
For a lot of years, Axl Rose was the sole original remaining member of the touring version of Guns N' Roses. But with key original members Saul "Slash" Hudson and Michael Andrew "Duff" McKagan back in the fold, you could say that GNR is back to quorum.
In recent years, the group has called its tours "Not In This Lifetime," and they come to Raleigh's PNC Arena on Sept. 29. Also of note is opening act Mammoth WVH—Wolfgang Van Halen's band. The son of the late great Eddie Van Halen, Wolfgang played bass in the regrouped version of Van Halen that played PNC in 2008 (when it was still called the RBC Center).
Oct. 12, PNC Arena
Formerly of U.K. teen-pop sensations One Direction, Harry Styles has gone on to a solid solo career of his own with movie roles as well as chart-topping albums. This is a makeup date for his show originally scheduled in Aug. 2020, centered on his latest LP "Fine Line." Opening act Jenny Lewis was formerly lead singer in the college-radio band Rilo Kiley.
Oct. 23, Red Hat Amphitheater
For more than two decades, Band Together has been putting on local concerts for worthy causes. For the latest edition, the group has partnered with United Way to raise $2 million to support nonprofit groups on the frontlines of the pandemic—their largest fundraising goal to date. This show features Texas polyglot group Khruangbin, soul revivalists Lee Fields and the Expressions and legendary hip-hop emcee Big Daddy Kane.
Oct. 26, Lincoln Theatre
The aforementioned Willie Nelson's musical legacy is in good hands on multiple fronts including with his son Lukas Nelson, a fiery guitarist and frontman of his own ensemble Promise of the Real. In addition to regularly backing Neil Young in recent years, Nelson leads this country-rock ensemble that plays Lincoln Theatre on Oct. 26. 
Oct. 28, Red Hat Amphitheater
From Chapel Hill, deejay/producer Porter Robinson tends to keep a pretty low profile locally. Beyond the Triangle, however, he is one of the brightest lights in electronic music. This show offers a rare opportunity to hear Robinson around these parts.
Nov. 6, Duke Energy Center for the Performing Arts' Memorial Auditorium
Old Chapel Hill hand Ben Folds mostly rode out the pandemic overseas when he was trapped in Australia. But he made the most of the quarantine time, writing and recording music while doing a series of online performances and podcast interviews. With a television series reportedly in the works, Folds is taking time out from his multi-media doings to bring his "In Actual Person Live For Real Tour" to Raleigh on Nov. 6.
Sunday afternoons, The Pour House Music Hall & Record Shop
One of the best ongoing local series, Local Band Local Beer is a dynamite (and free!) way to keep up with rising acts on the local music scene. The Sept. 5 edition looks particularly choice, with Reese McHenry, John Howie Jr., Kaze4letters, Anne-Claire and more playing both the club's main stage and in the record shop upstairs.
Local Band Local Beer is already going through this summer with headliners including:
July 25, Shermar
Aug. 1, Organ Failure
Aug. 8, LYLVC
Aug. 15, Libby Rodenbough

Header photo by Garrett Poulos
Comments