Jorge Marín's 'Wings of the City' Stands Out at Dorothea Dix Park
Friday, October 29, 2021, 3pm by David Menconi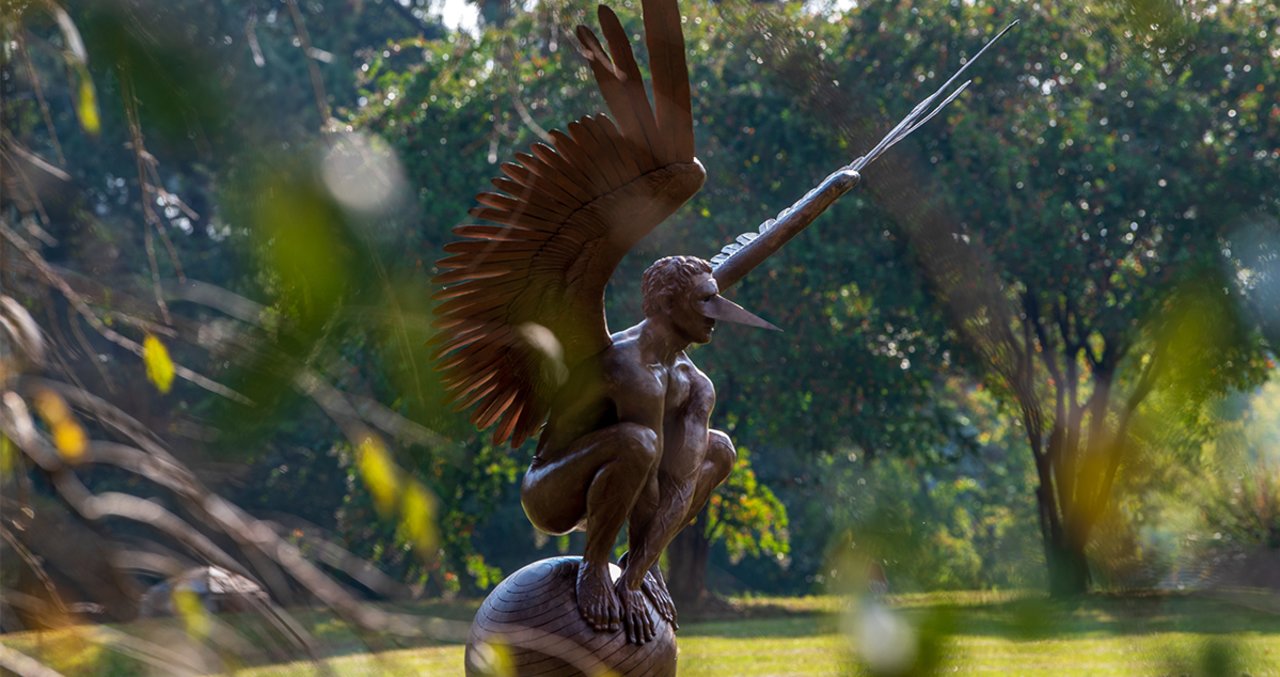 Note: Authored by David Menconi, this piece has been produced in partnership with Raleigh Arts. Menconi's latest book, "Step It Up and Go: The Story of North Carolina Popular Music, from Blind Boy Fuller and Doc Watson to Nina Simone and Superchunk," was published in Oct. 2020 by University of North Carolina Press.
---

As the crown jewel of local parks, downtown Raleigh, N.C.'s 308-acre Dorothea Dix Park is a scenic place to be most any time. But it will be especially so for the next few months, thanks to an art installation on display through the end of March 2022—Wings of the City (Alas de la Ciudad) is a traveling sculpture exhibition by noted Mexican sculptor and painter Jorge Marín.
Wings of the City has been on the road since 2013, previously displayed in cities in Texas, Colo., Calif. and S.C. The exhibit consists of nine larger-than-life bronze sculptures in acrobatic poses, many of them winged and seemingly poised to take off. They're perfect for photographing, especially the interactive pair of wings set up for selfies.

It was, notes Dix Park marketing and communications manager Lauren Danforth, a unique challenge to move and set up an exhibit involving literal tons of artwork.
"These sculptures are very large and heavy," says Danforth. "It was an interesting challenge for our team, navigating the moving of a very large public-art exhibit. Getting them here was an interesting process and a big group effort."
Wings of the City might be the most ambitious art installation the Dix Park Conservancy has taken on, but it's not the first. In 2018, Dix commissioned Raleigh artist Nate Shaeffer to do Light the Woods with Sound in May, an interactive neon-light project. There was also SEEK Raleigh, a 2019 collection of 20 temporary art pieces crafted by local artists.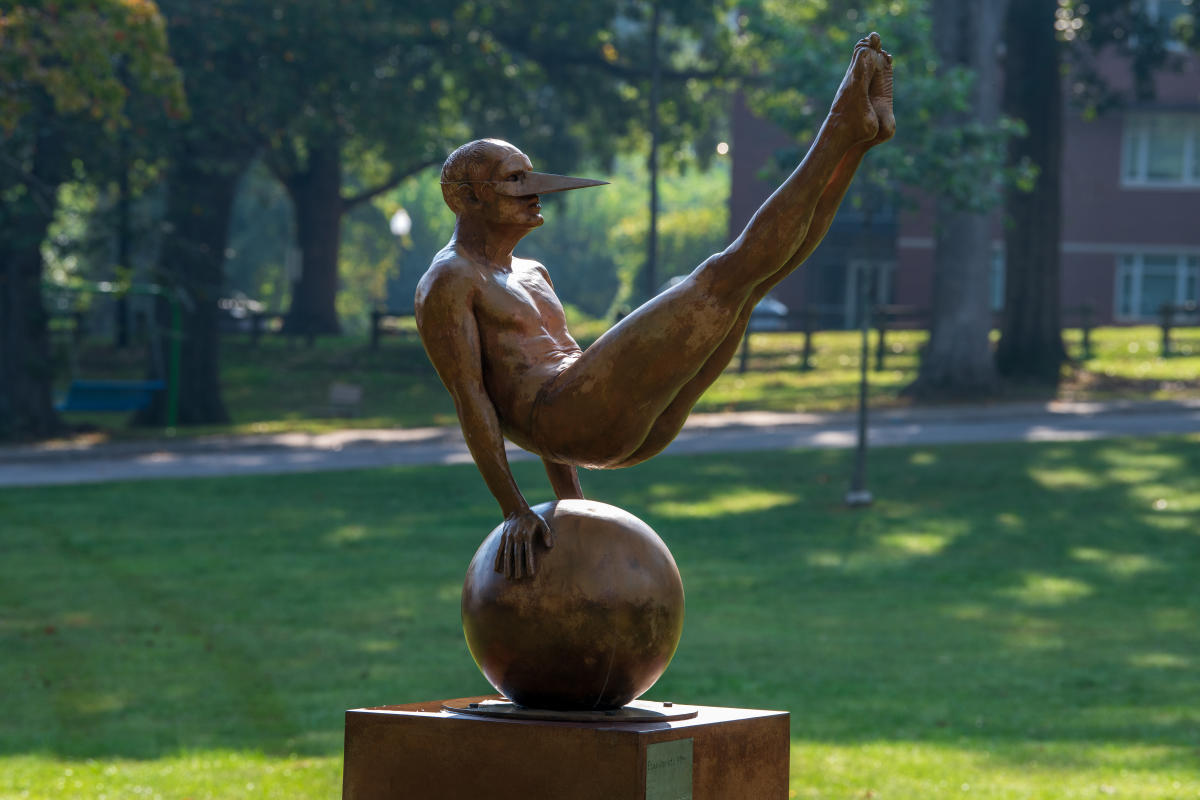 Just prior to coming to Raleigh, Wings of the City was on display in Greenville, S.C. The Consulado General de Mexico in Raleigh, which serves both North and South Carolina, approached the city about making Dix Park the next stop for the exhibit.
"They were hoping to keep it in the Carolinas and reached out because Dix is a unique location for it, an amazing park space in the capital city," says Danforth. "It's an interesting way to display the sculptures, embedded in nature but in an urban setting. We've had an overwhelming great response."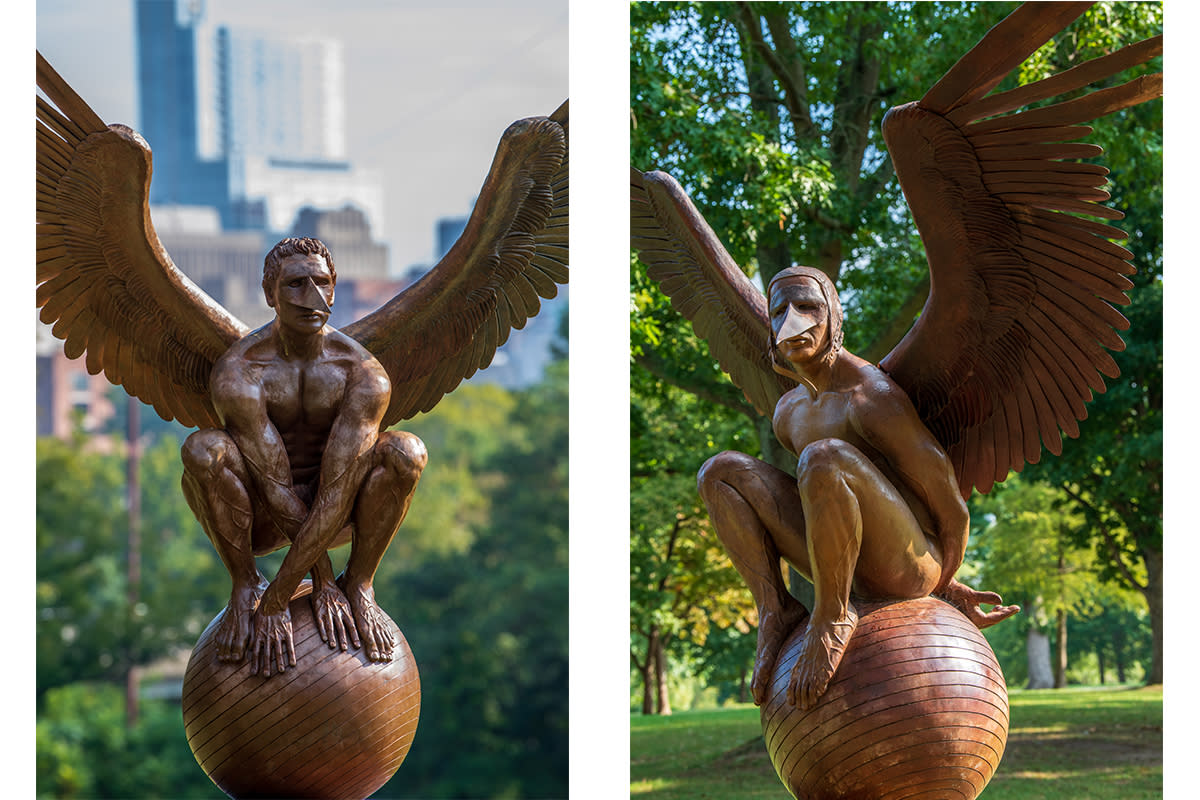 Originally, there was to be a grand-opening event on Oct. 9. But weather postponed that to March 12, 2022, toward the end of the exhibit's display run in Raleigh. Meantime, Dix Conservancy is working on programming inspired by the sculptures for the winter months. A limited-scale opening ceremony did take place.
"It should be great to see this in different ways through the seasons," says Danforth. "With the leaves starting to turn for fall now, you can see the sculptures through that light. I also have my fingers crossed we'll have snow this winter, to see them in more of a stark setting. Then next spring, when the trees and flowers are budding out, that should be great, too."
Wings of the City will be on display with sculptures throughout Dorothea Dix Park through the end of March 2022, with an event involving live music and food-truck vendors on Sat., March 12, 2022.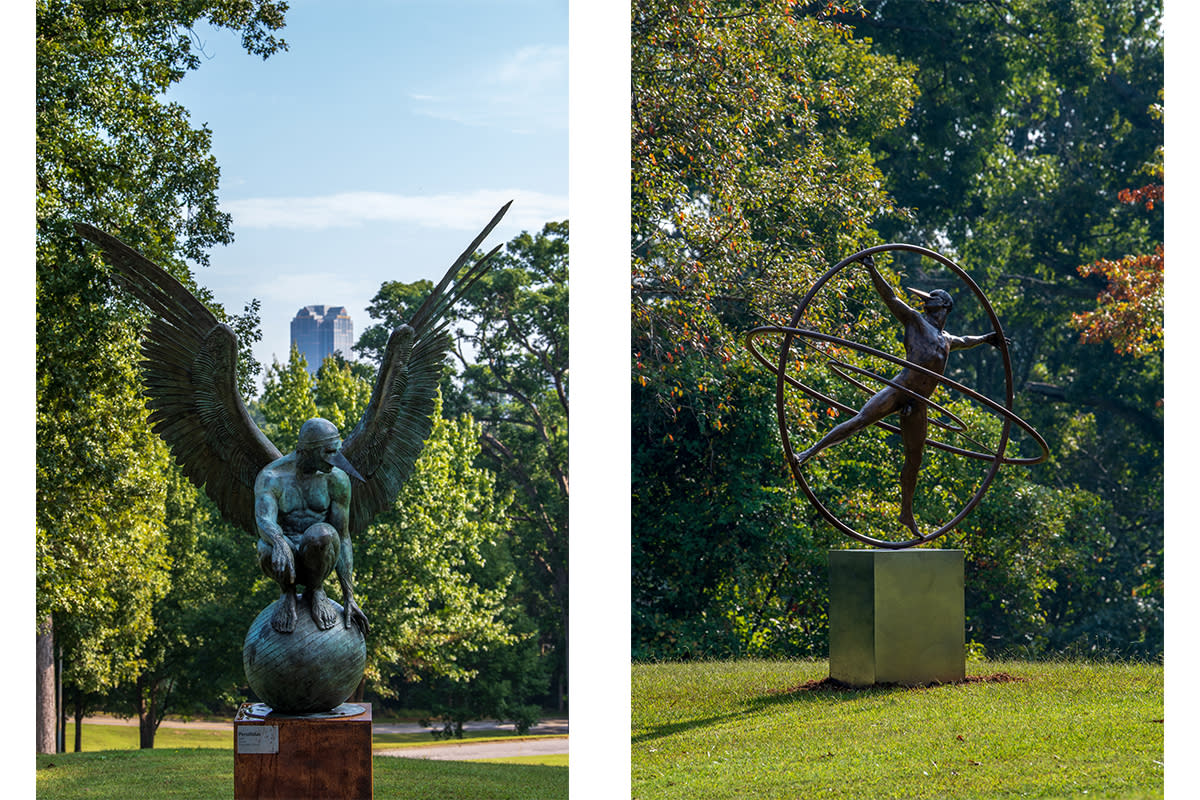 Parking is available at either Greg Poole Jr. All Faiths Chapel (1030 Richardson Dr., near the Western Blvd. entrance to the Dix campus) or Oak Room (691 Palmer Dr., east of the chapel).
If you park at the chapel, Asheville artist Christopher Holt's mural in the lobby is also worth checking out.
Photos courtesy of Dorothea Dix Park and the Jorge Marín Foundation
Comments