Sports Watch: Winter 2023
Tuesday, January 24, 2023, 9am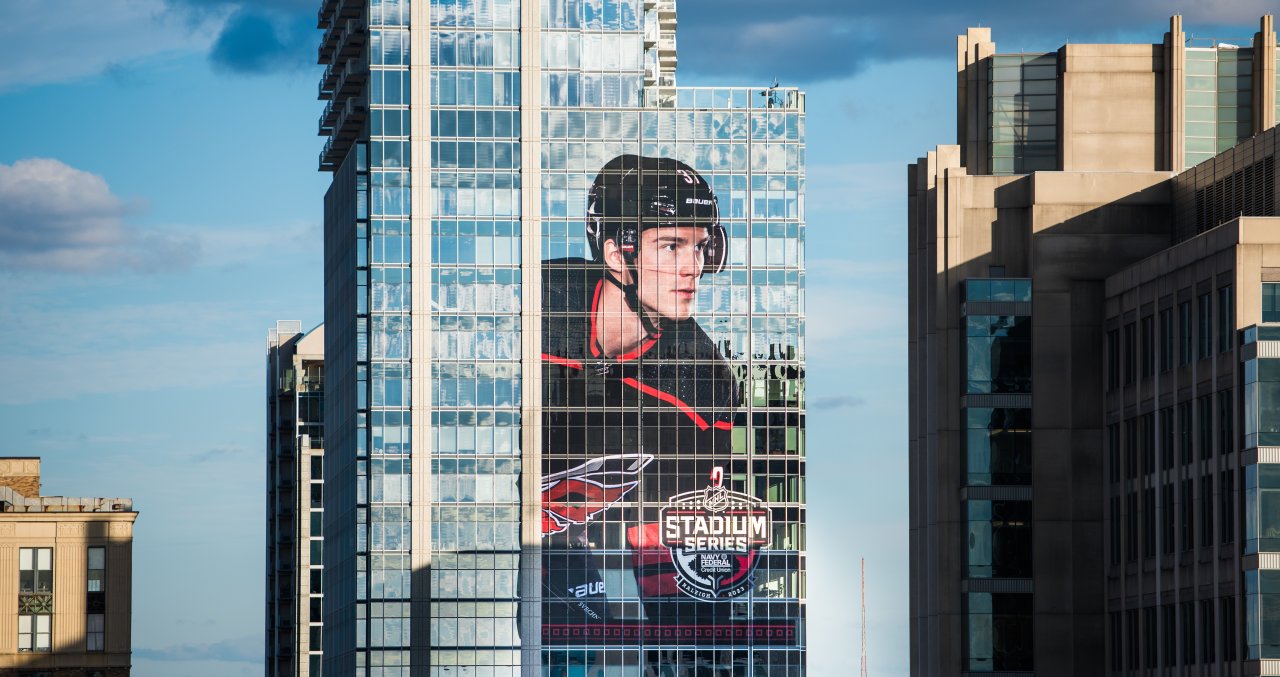 Upcoming events, recent travel and more news from the Greater Raleigh Sports Alliance (GRSA)!
 
#SPORTSWATCH
Upcoming events in Greater Raleigh, N.C.:
View our full 2023 calendar, here!
 
Recent GRSA staff travel
US Sports Congress, Richmond, Va., Dec. 5-7, 2022
American Baseball Coaches Association Convention, Nashville, Tenn., Jan. 5-8, 2023
United Soccer Coaches Convention, Philadelphia, Pa., Jan. 11-15, 2023
USA Lacrosse Convention, Baltimore, Md., Jan. 20-22, 2023
 
Upcoming GRSA staff travel
Sports ETA Chief Executive Summit, Salt Lake City, Utah, March 1-2, 2023
Sports ETA Symposium, Kansas City, Mo., May 8-11, 2023
 

Mark your calendars: The Navy Federal Credit Union NHL Stadium Series™ is Feb. 18
There are only a few weeks left until the 2023 Navy Federal Credit Union NHL Stadium Series™ game, and Raleigh, N.C., is decorated with Caniac pride. On Sat., Feb. 18, the Carolina Hurricanes will face off against the Washington Capitals in the Stadium Series™ game, an outdoor affair at Carter-Finley Stadium. The game will be the 37th outdoor game in NHL history and second in the South. 
"I've been working in the Raleigh sports market for many years and have been involved with lots of major events," says Scott Dupree, executive director for GRSA, "but I can't recall an event that has generated as much anticipation and excitement as the 2023 NHL Stadium Series™."
The outdoor game is expected to bring 55,000+ fans to Carter-Finley and will be streamed by ABC, ESPN+, NHL International, Canadian-English TV and Canadian-French TV.
There will be a free Carolina Hurricanes Fan Fest in downtown Raleigh the day before the game. The event, celebrating 25 years of the Canes, will feature live music, food, street hockey, Ferris wheel rides, fireworks and more. Also part of the special weekend, Darius Rucker brings his Grammy Award-winning band Hootie & the Blowfish to Raleigh's PNC Arena for a special, one-night-only headlining show the evening of Feb. 17.
 

Five things GRSA is looking forward to in 2023
1. Tons of lacrosse
There are tons of exciting lacrosse events scheduled in Raleigh, N.C., this year. The NCAA Division I Women's Lacrosse Championship is taking place at Cary's WakeMed Soccer Park on May 26 and 28. The USA Lacrosse National Tournament will also take place at WRAL Soccer Park that weekend. The IWLCA Southeast Cup and Carolina Clash are scheduled for June.
2. ACC Championships 
The 2023 ACC Wrestling Championship is being hosted by NCSU on March 5 at James T. Valvano Arena at William Neal Reynolds Coliseum. The ACC Men's and Women's Tennis Championships, ACC Men's and Women's Outdoor Track & Field Championships and ACC Women's Rowing Championship will also take place later this spring.
3. NCAA Championships 
In addition to hosting NCAA Division I Women's Lacrosse this May, several NCAA championship events are on the calendar for 2023. The NCAA Division I Women's Golf Regional will take place May 8-10 at Lonnie Poole Golf Course (NCSU), the NCAA Division II Baseball Championship will take place June 3-10 at Cary's USA Baseball National Training Complex and the NCAA Division I Women's Soccer Championship will take place Dec. 1 and 3 at WakeMed Soccer Park.
4. The Soccer Tournament
The Soccer Tournament (TST) will take place at WakeMed Soccer Park on June 1-4. The initial foray will include 32 teams playing for the winner-take-all $1 million format. Read more about how TST is taking the world's most popular sport and putting some new twists designed to enhance the playing and TV audience experience.
5. LCS Spring Finals coming to PNC Arena
Riot Games' premier North American esports tournament, the League Championship Series (LCS), is coming to Raleigh, N.C. PNC Arena will host the LCS Spring Finals, Delivered by Grubhub, April 8-9.
 

Facility updates
There are more sports venue developments taking place in Raleigh/Wake County right now than at any point in the last 20 years. A variety of sports venue projects have been recently completed or are currently underway, including:
Triangle Aquatic Center in Cary: The addition of a new 50-meter outdoor pool in the fall of 2022 will expand the programming and hosting capabilities for the center.
PNC Arena in Raleigh: The arena, which opened in 1999, is moving forward with a major design, enhancement and renovation project that will feature a variety of upgrades.
USA Baseball National Training Complex enhancement in Cary: The enhancement will include a covered, open-air, full infield and batting cages for workouts and practice as well as umpire locker rooms, additional meeting and function space and USA Baseball offices. Expected completion date is summer/fall of 2023.
Church Street Park (cricket) enhancement in Morrisville: Artificial turf practice pitches and nets, addition of 2,000 permanent seats, broadcast infrastructure and additional parking. Estimated completion date is summer 2023.
SWING in Raleigh: The new proposed venue will include 35 tennis courts, 25 pickleball courts, 16 padel courts, 20 table tennis tables and four beach tennis courts. It's expected to break ground fall 2022.
The Center (Cary Indoor Multisport Complex): The new venue will feature a small arena (approximately 4,000 seats), 12 basketball courts convertible to 20 volleyball courts and full esports capabilities. A site has been selected (South Hills Mall) and a design team has been brought on board. A soft timeline would have construction beginning in 2024 and opening 2026.
 

Professional Disc Golf Association announces Raleigh as 2024 site of U.S. Masters Championship
The Professional Disc Golf Association (PDGA) recently announced that Raleigh and Wake County will host the 2024 PDGA Tim Selinske United States Masters Championships. PDGA Major Events are the premier national and international competitions for disc golf each year, featuring the world's best disc golfers competing for World and National Titles in multiple skill, age and gender-based divisions. These PDGA marquee events offer any city or town the chance to host an international sporting event in their community, to draw interest and attention to the location and to generate a significant economic impact for local businesses. Read more, here.