Venue Spotlight: WakeMed Soccer Park in Cary, N.C.
Tuesday, November 01, 2022, 4pm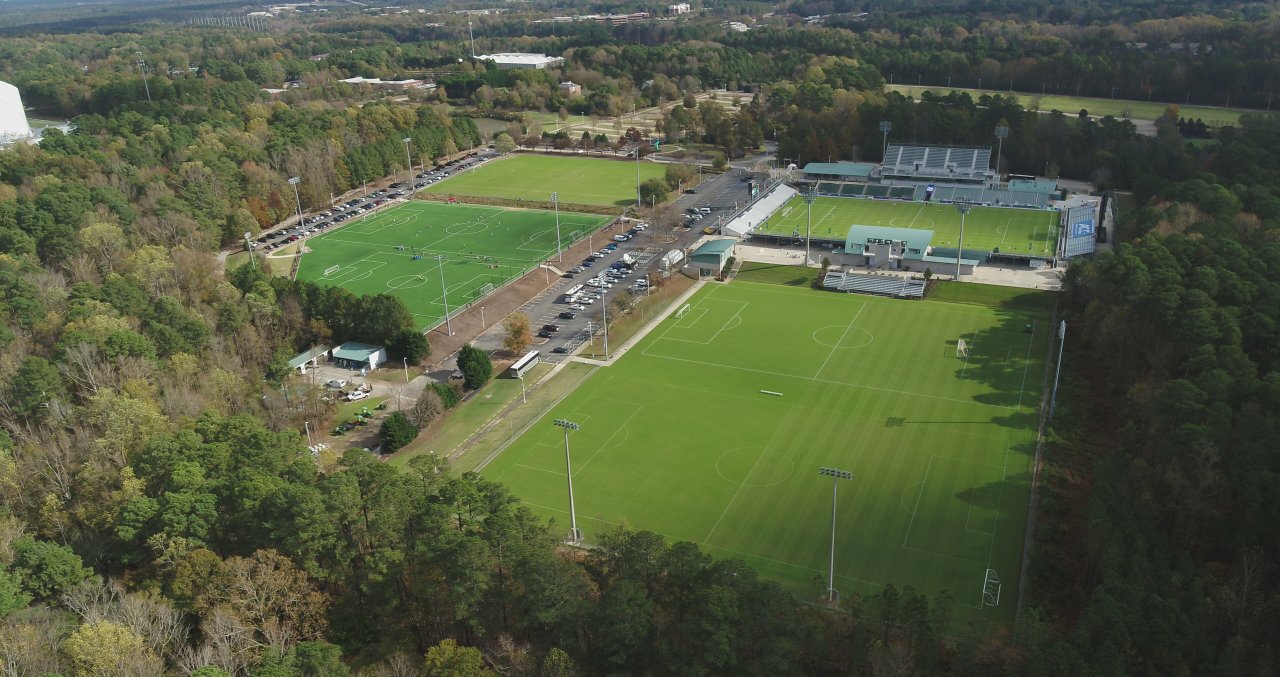 WakeMed Soccer Park is a premier soccer complex in the U.S. and is home to two professional soccer teams—North Carolina Football Club and North Carolina Courage. The 150-acre park, located in Cary, N.C., has also hosted ACC Men's and Women's Soccer Championships, the Nike Cross National SE Regional and NCAA Men's and Women's College Cups. And among a whole slate of events next year, WakeMed Soccer Park will host the 2023 NCAA Division I Women's Lacrosse Championship and NCAA Division I Women's Soccer Championship.
The complex features a 10,000-seat stadium and seven soccer fields, as well as a cross country course with 5K, 6K and 8K courses. Take a virtual tour of the venue below!
The park, which originally opened in May 2002, underwent a major renovation in 2012. The renovation expanded the stadium from 7,000 to 10,000 seats (handicapped-accessible seating is always available) and added amenities such as locker rooms and luxury suites. Other facility highlights include concessions and meeting space. It is owned by the State of North Carolina and managed by the Town of Cary.
Additionally, there are plenty of things to do near WakeMed Soccer Park. During downtime, teams can explore nearby Fenton—a mixed-use development in Cary with dining, shopping and entertainment—and downtown Cary. And for hungry groups, there are numerous group-friendly restaurants right around the corner.
The Greater Raleigh Sports Alliance (GRSA) is always pleased to assist you with questions and requests related to sports event planning in Greater Raleigh. Contact Jason Philbeck, STS, sports sales manager, if you are interested in hosting your next event in Raleigh, N.C., just named Best Sports Host City by SportsTravel Magazine!