Things to Do in Downtown Cary, N.C.
Wednesday, July 10, 2019, 9am by Tabletop Media Group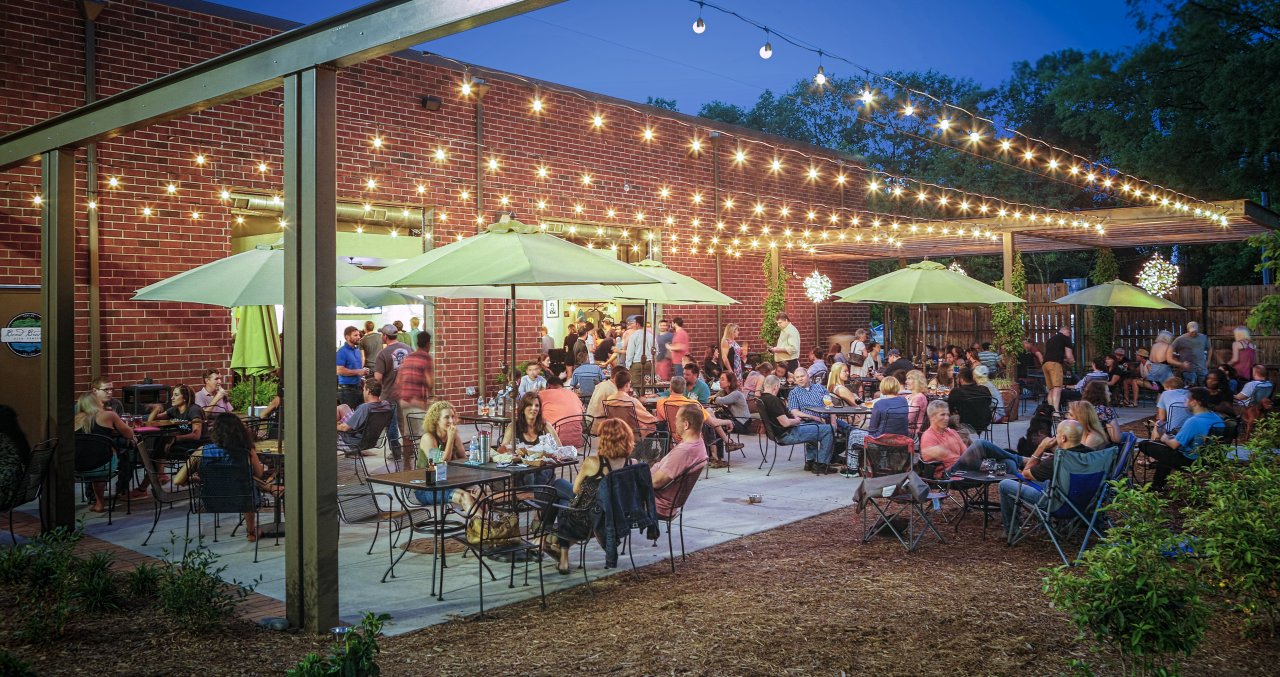 One of the fastest-growing towns in the South, Cary is home to renowned restaurants, great shopping, top-tier arts and entertainment and unique outdoor experiences. The downtown area has seen an influx of fun, new local businesses in recent years—a brewery, bottle shop, neighborhood bar, boutique hotel, bakeries, revitalized arts experiences and more now line downtown's thriving Chatham St. Here are 13 spots not to miss!
 
FRESH. Local Ice Cream recently opened in the heart of downtown Cary. This shop is dedicated to serving high-quality ice cream crafted from locally-sourced milk. Enjoy a cone or cup of flavors like banana pudding, birthday cake and Midnight Chocolate Crunch.
Built in 1946 and once home to Cary's first indoor theater, The Cary Theater is now a multi-use cultural facility with a focus on digital arts, including film, and youth and amateur theater and music. Catch interesting independent films, enjoy a comedy show or listen to some local music in this historic building. 
 
Voted the "Best New Brewery" in the country in USA TODAY's 10Best Opens a New Window.  in 2017, Bond Brothers (pictured in header) is one of Cary's favorite hangout spots. Sip on one of their excellent sour beers or enjoy classics like an IPA or brown ale. Hungry? You'll want to hop right next door to Pizzeria Faulisi, a Neapolitan pizza spot from a husband and wife duo, both of whom sport big-time chef credentials. 
Often offering tastings of special wines and featured food trucks, Chatham Street Wine Market is a go-to for all of your vino needs. This shop serves wine by the glass that you can enjoy inside or outside on their shaded patio. Take a few bottles home with you to save for later! 
 
Looking for a spot to cozy up with a cup of coffee? BREW at The Cary Theater, located on E. Chatham St., is just the place. BREW takes coffee seriously. Enjoy craft coffee options like pour overs and cortados or simply stick to the classic drip coffee options. All of the beans at BREW are from Southern roasters, many located in the Raleigh area.
The Mayton is a top place in Cary to enjoy a relaxing vacation (or staycation)! The restaurant offers a delicious Sun. brunch, or you can unwind at the Mayton Inn's bar with your choice of nightcap from a variety of top shelf options.
Cary's newest neighborhood bar, SideBar was opened by owner Matthew Bettinger in Feb. of 2018 in downtown's Mid-Town Square. Conveniently located directly next to Pizzeria Faulisi and a few steps away from Bond Brothers Beer Company, spring for a Primm's Cup to enjoy on the outside patio or post up at the bar inside to try the deliciously-frothy Whiskey Sour.
Hungry for a snack? Think back to the simpler times at Ashworth Drugs! The hot dogs, soda fountain and milkshakes are not to miss. Since 1957, Ashworth Drugs has been a happening spot for locals to pick up prescriptions, and while waiting, sipping on an orangeade.
Cary Arts Center is a vibrant and robust center for the town's arts activity. Catch performances by the Cary Players, plus visual art in the gallery. And take advantage of great photo opps: Three artists worked with the center's architect to integrate public art into the building's design. 
 
Plan for a picnic in this park, anchoring the corner of S. Academy St. and Kildaire Farm Rd., across from the Cary Arts Center. The centerpiece of the park is a stunning, lighted fountain, perfect for memorable photos with family and friends.
Experience centuries-old bread baking traditions in this modern-day boulangerie (bakery) headed up by passionate mind and Master Baker Lionel Vatinet. La Farm's downtown Cary location (one in three locations) is a production facility offering a full view of the bakers in action and freshly-baked bread and pastry options. Grab coffee, lattes, cappuccinos, sandwiches and more as well!
Even more places to try!
Header photo: Duffy Healey
Comments