Destination News: Summer 2018
Friday, July 27, 2018, 10am by Visit Raleigh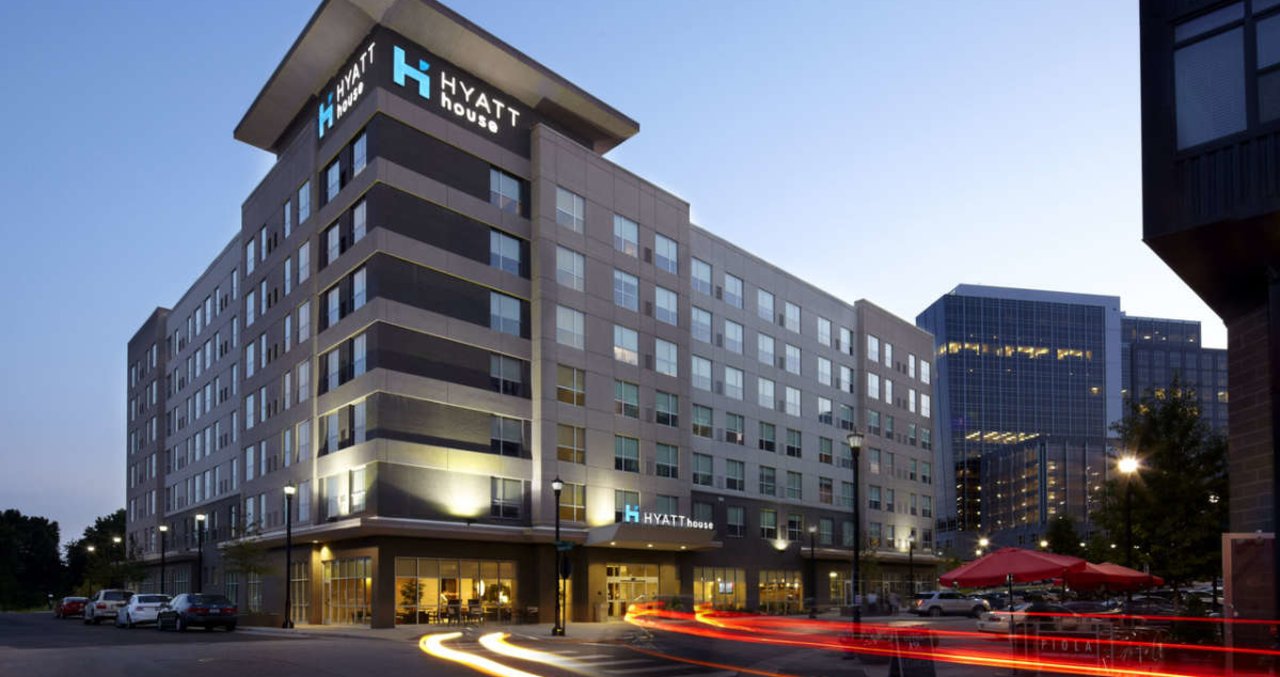 Train service begins at Raleigh Union Station
Raleigh Union Station, the transit hub in downtown Raleigh's Warehouse District, officially began passenger service on July 10. The $80-million project serves as the new Amtrak passenger station, serving more than 160,000 passengers per year traveling from places such as Durham; Charlotte; Richmond, Va.; and Washington, D.C. The former Amtrak station in downtown Raleigh was the second busiest in the state and one of the busiest in all of the Southeast.
The three-story, 26,000-square-foot building will add retail and dining spaces in the coming months to better serve passengers, and also has as a large plaza and a civic hall to be used for public events. Future plans call for an adjoining bus station with local and regional bus routes.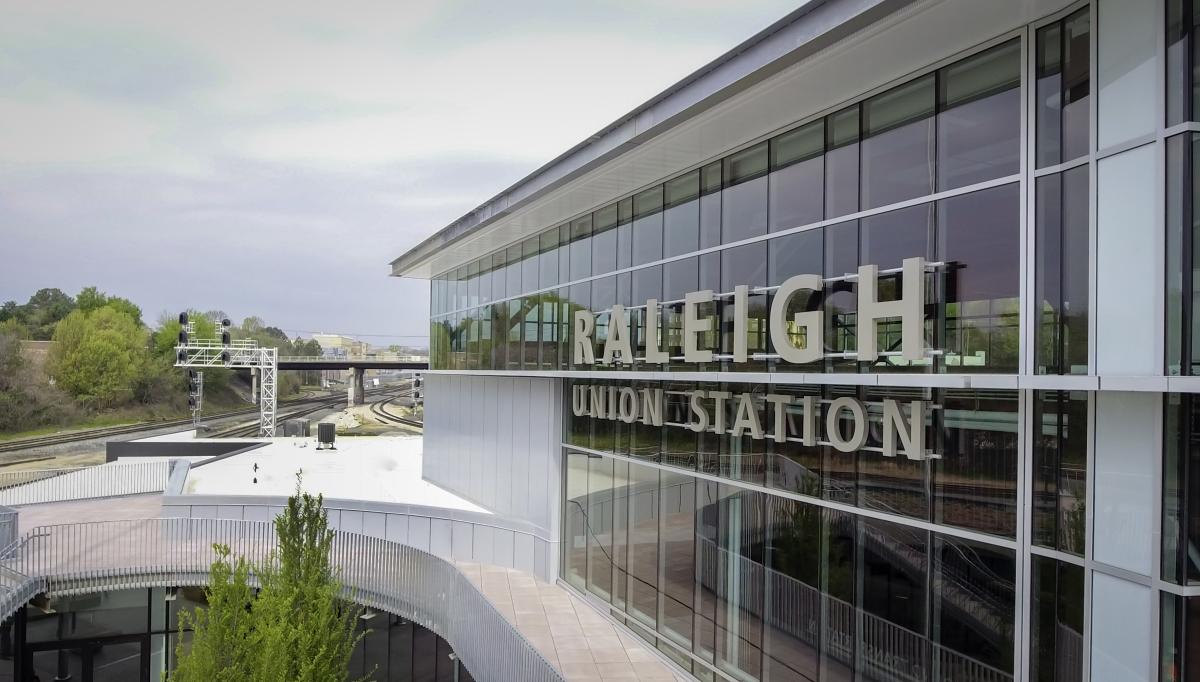 Morgan Street Food Hall opens in August 2018
Morgan Street Food Hall, the highly-anticipated multi-vendor food hall located in downtown Raleigh's Warehouse District (and just a few blocks from the Raleigh Convention Center), will open its doors to the public in Aug. The repurposed warehouse, measuring 22,000 square feet, will provide residents, workers and visitors a unique dining experience from a wide variety of local chefs, restaurateurs and purveyors.
The first of its kind in Raleigh, the space will feature 20 culinary concepts ensconced in fully-outfitted spaces offering cooked-to-order meals, snacks and specialty foods like crepes, Thai rolled ice cream, bubble tea, lobster rolls, tacos and more, plus specialized retail carts selling packaged food and culinary-related items. The food hall will also house two bars—The Arbor will include both indoor and outdoor space, and Auntie Betty's will be a small gin and cocktail bar.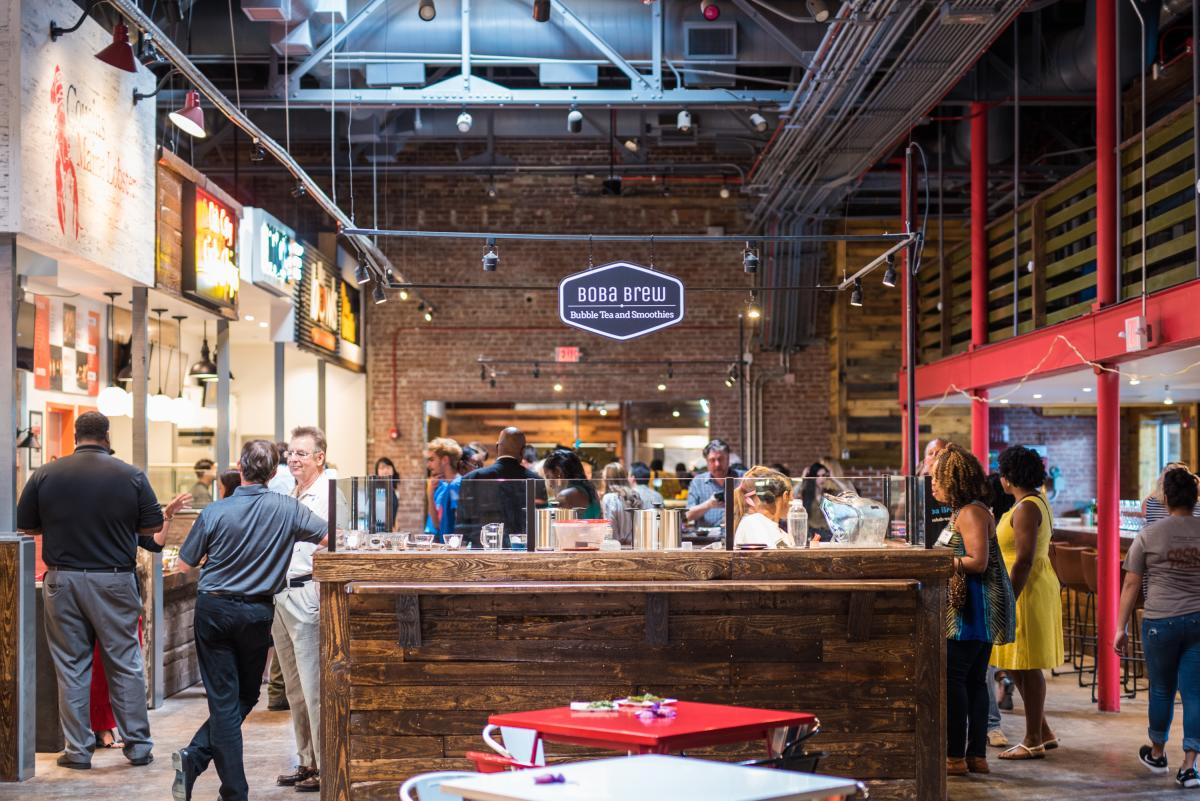 RDU International Airport hits 62 nonstop destinations
A major new addition for RDU International Airport's nonstop destination list has been announced. Frontier Airlines will begin twice-weekly nonstop service from San Diego beginning Aug. 15 of this year, with flights on Wednesdays and Sundays. RDU officials had previously named San Diego as their top domestic priority for new nonstop service.
Low-cost carrier Frontier also announced six seasonal flights to and from RDU, including two new nonstop destinations: Montego Bay, Jamaica, and Punta Cana, Dominican Republic. At RDU, Frontier will now have nonstop connections to 27 destinations.
You can view a map and list of destinations served by RDU here.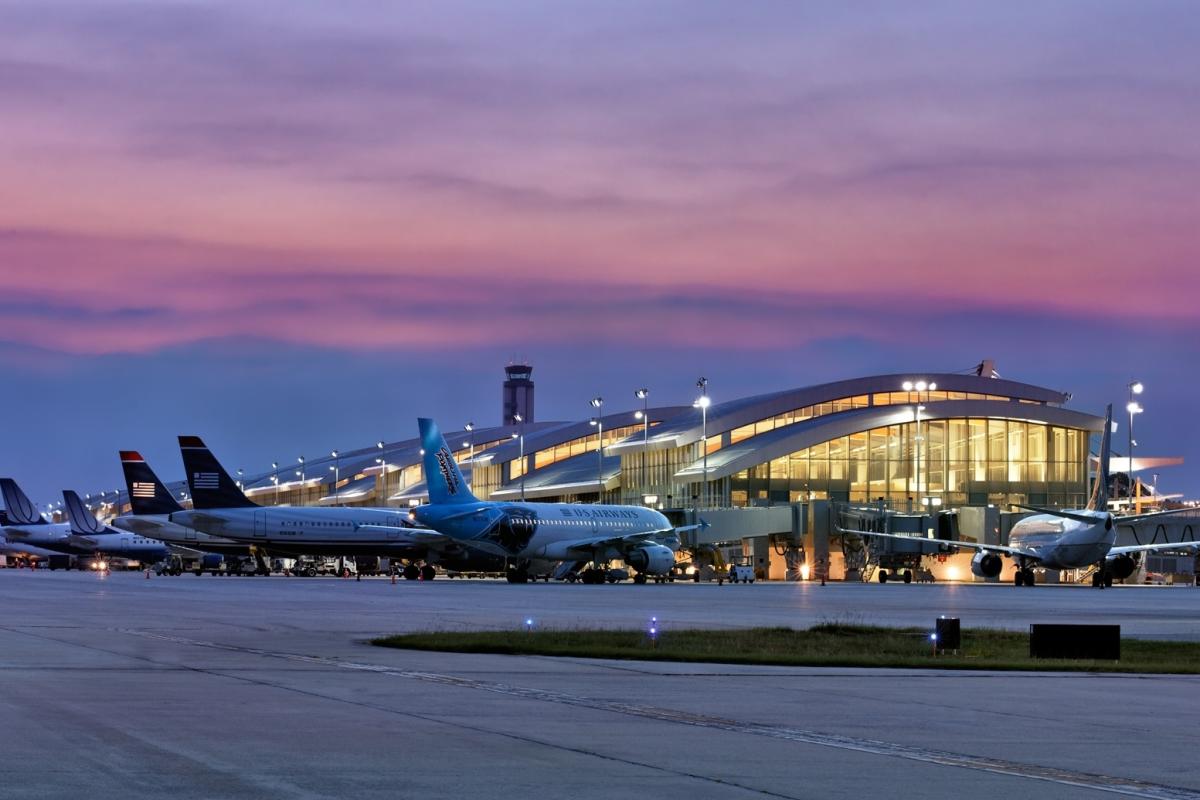 Hyatt House Raleigh/North Hills awarded Hyatt Hotel of the Year
The Hyatt House Raleigh/North Hills, managed by Raleigh-based Concord Hospitality, has been named 2017 Hotel of the Year by Hyatt Hotels Corporation. The hotel, which opened in 2013, was also awarded the Hotel of the Year distinction from Hyatt in 2015.
The award—presented annually during the Hyatt Leadership Conference in May—recognizes the property within the top one percent in customer satisfaction among the more than 86 Hyatt House hotels nationwide. In addition, the hotel must have best-in-class results in market share, profitability and community outreach.
The 137-room hotel in Raleigh's North Hills neighborhood offers residentially-inspired suites including separate living rooms with cozy sleeper sofas and full-size kitchens featuring a refrigerator, microwave and stove top.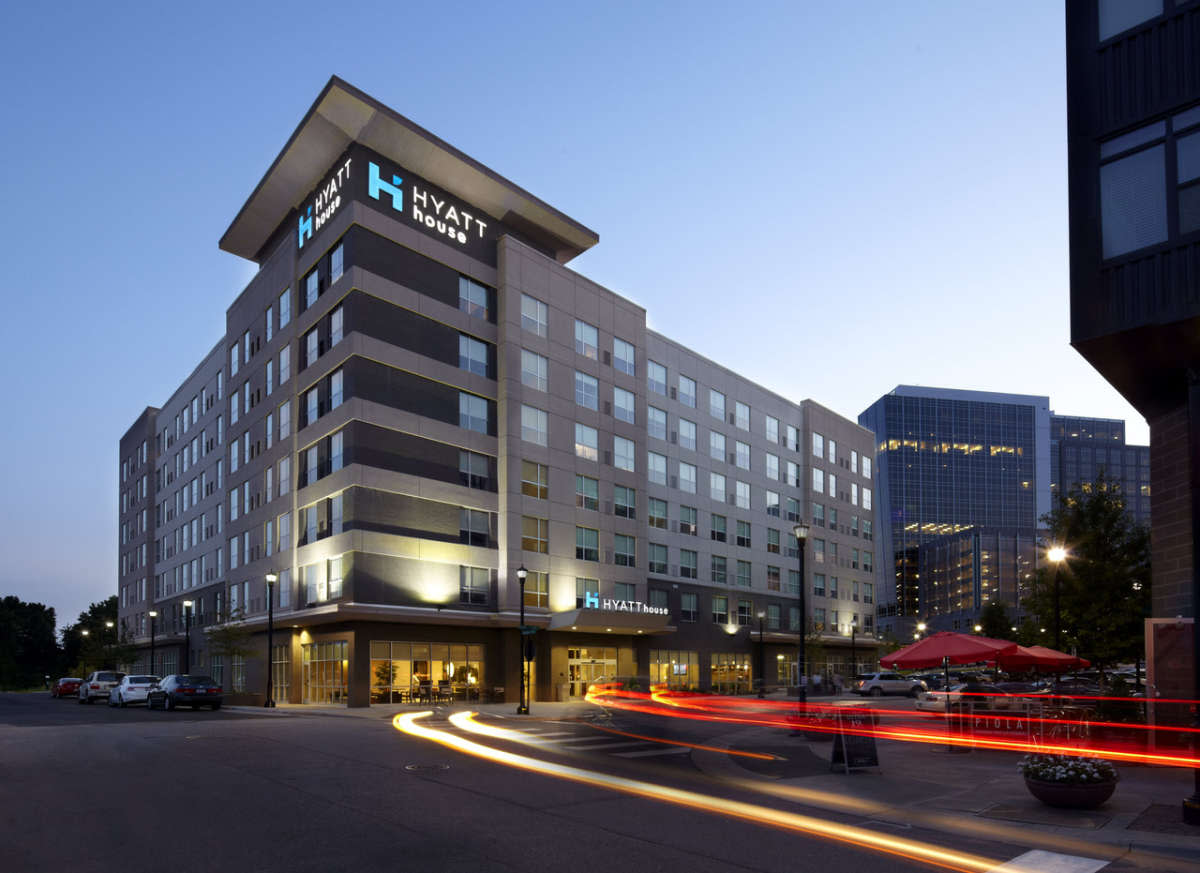 New exhibit featuring work of artist Ernie Barnes at the North Carolina Museum of History
An exciting new exhibit debuted at the North Carolina Museum of History. The North Carolina Roots of Artist Ernie Barnes—a free exhibit at the downtown Raleigh museum—showcases many unpublished Ernie Barnes original paintings as well as artifacts from his life.
Barnes was born and raised in Durham, N.C. After five seasons as a professional football player, he retired at age 27 to pursue art. In his prolific body of work, he chronicled his personal experiences with football, music, dance, love, sports, education, church and the South. Widely known as the real painter of the artwork in the groundbreaking African-American sitcom Good Times and for the cover art for Marvin Gaye's I Want You album, Barnes' style has been widely imitated.
The North Carolina Roots of Artist Ernie Barnes runs through March 3, 2019.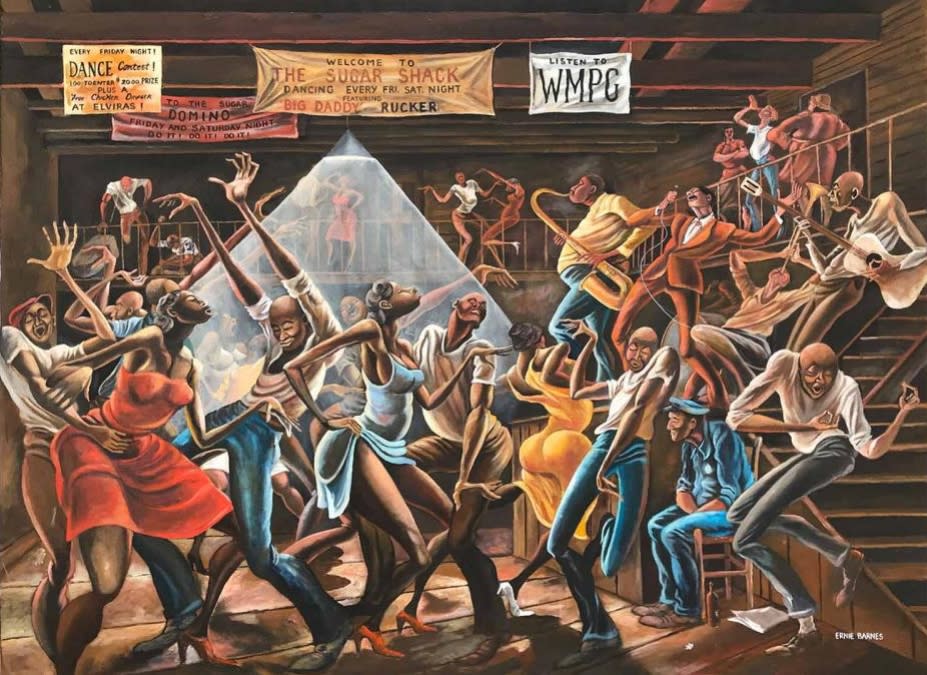 Ultimate summer bucket list for Raleigh, N.C.
Roll call! Who's in for outdoor movies, baseball games and brewery hopping? For those who are planning or attending a meeting in Raleigh, N.C., this summer, we've pulled together 30 hand-picked experiences sure to keep meetings and convention-goers busy and happy during their free time while visiting the capital city. Our summer bucket list includes free outdoor concert series, tons of foodie recommendations, plenty of ways to enjoy the outdoors, dates for all of the area's biggest festivals and events plus tons more.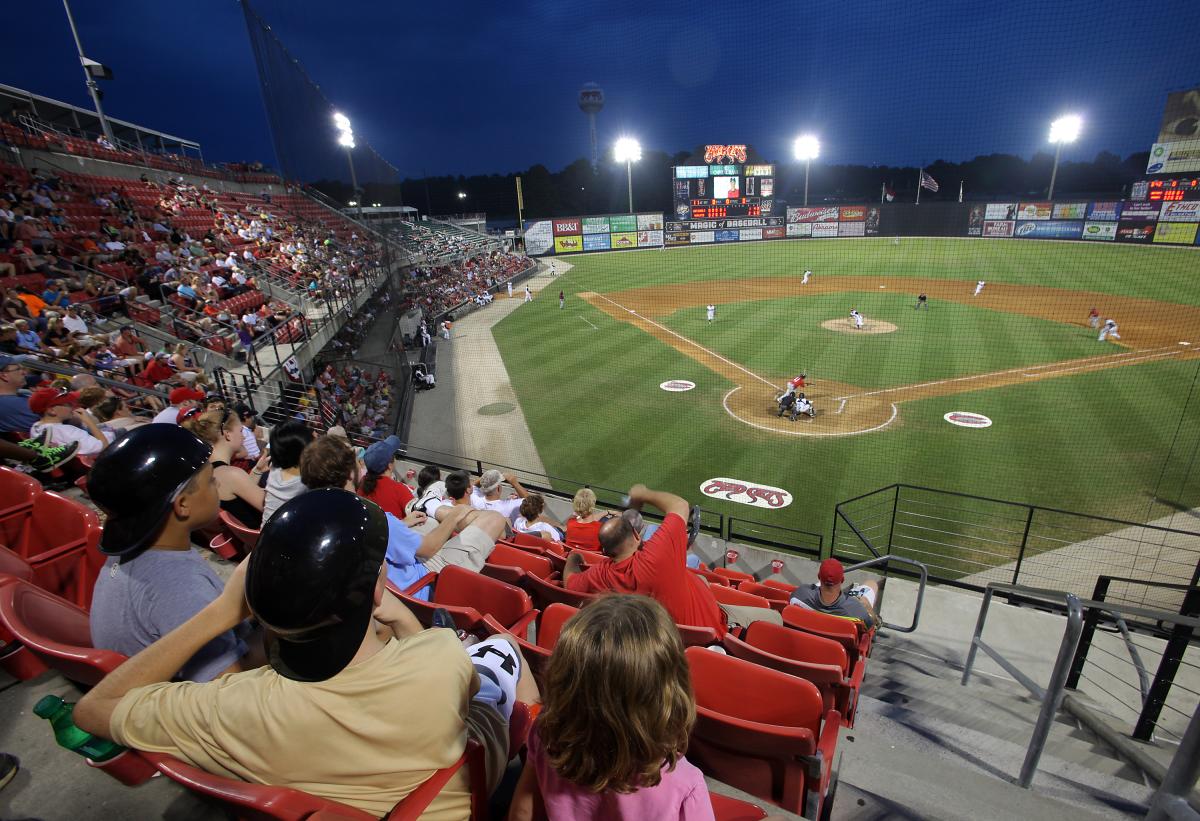 Raleigh Union Station photo via N.C. Department of Transportation; Ernie Barnes photo via North Carolina Museum of History (copyright © Ernie Barnes Family Trust)
Right Now in Raleigh, N.C.
Weekends are meant to be brunched on! Time spent with family and friends over stacks of blueberry pancakes or...

Raleigh, N.C., is a booming metropolis that offers a big city feel with Southern charm. It's a smart,...

North Carolina's capital is a hot-spot destination for foodies and culture seekers alike, with...

Author: Visit Raleigh
Visit Raleigh is the official and accredited destination marketing organization (DMO) for all of Wake County.
Comments