Meet the Visit Raleigh Sales Team: Kathryn Short
Tuesday, December 14, 2021, 11am by Visit Raleigh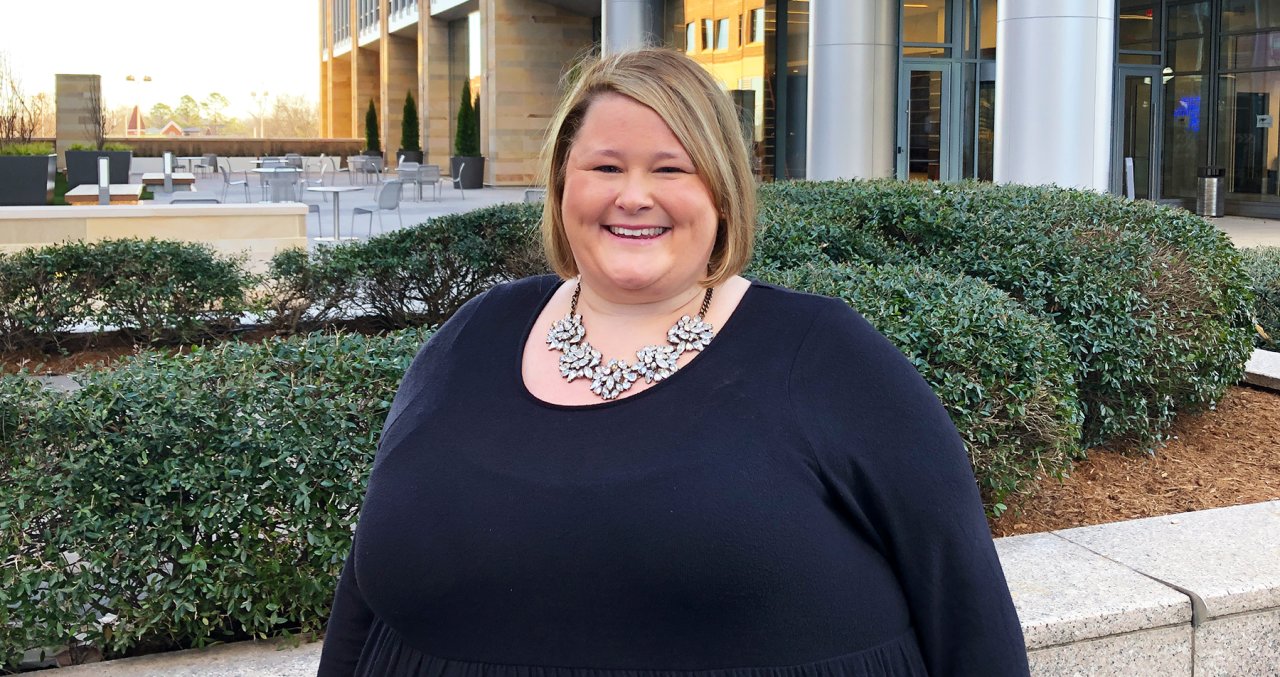 Welcome to the sixth installment of our "Meet the Team" series with the Visit Raleigh Sales Department! In this Q&A, sales manager Kathryn Short shares her favorite things to do in Raleigh, N.C., what she loves about the meetings industry plus more. Kathryn promotes Raleigh, N.C., as a leading destination for meetings and assists planners from N.C. and S.C., who represent any vertical market (excluding fraternal and multicultural) and who will be using meeting space other than the Raleigh Convention Center. Get to know Kathryn below!
 
Q: What are your go-to weekend activities or hobbies?
I love exploring the downtown areas of the towns surrounding Raleigh and their shops, activities and dining scenes. If I'm in downtown Cary, I visit The Perfect Piece and FRESH. Local Ice Cream while walking around. If I'm in downtown Wake Forest, I have lunch at Over the Falls Deli and shop The Cotton Company­—with over 50 booths and different vendors, I'm always able to find something I need or want! 
My husband and I also like to walk around Knightdale Station Park or the Neuse River Greenway Trail (especially with the weather getting cooler).
During outdoor concert season in Raleigh, you can typically find us at Coastal Credit Union Music Park at Walnut Creek or Red Hat Amphitheater.
There's just not enough time to explore all the Raleigh area has to offer in one weekend!
 
What do you love most about working in the meetings industry?
There are many reasons why I love working in the meetings industry but I will try to keep it to just a few. I love that I get to meet all kinds of people from all different walks of life and build my network. I love that I get to travel and talk about the destination that I love the most and help people find the perfect location for their group. I love hosting site tours and watching people experience all that Raleigh, N.C., has to offer—it's like falling in love with it all over again! I love that no two days are the same. I love that I get to join great organizations within the meetings industry and work together.
 
What is your favorite restaurant in Raleigh, N.C., and why? Favorite menu item?
My favorite restaurant is The Peddler Steakhouse. They offer charcoal-grilled steaks cut tableside (plus seafood and a salad bar) in a dark, club-like setting. They have the best prime rib! It's always my go-to choice when celebrating or wanting a good meal with friends and family. I also love Sushi Iwa in Apex­—they have the best sushi! And if you're in the mood for something other than sushi, Sushi Iwa also has Thai and Chinese dishes. My favorite sushi roll is the Caterpillar Crab, with crispy, soft-shell crab, avocado and crab stick, topped with seared beef, green onion and Eel Sauce. However, you can't go wrong with anything on the menu.
 
What attractions or events would you recommend to first-time visitors to Raleigh, N.C.?
There are all types of things for so many interests, and lots of great things going on seasonally! One of MY favorite events to attend is the N.C. State Fair­ in Oct.—it's fun for all ages! During the holidays, I recommend checking out the Angus Barn for a great dining experience and a tour of the wine cellar! Additionally, I like to suggest checking out the museums. Visitors can explore the Dueling Dinosaurs exhibit (coming in 2023) at the North Carolina Museum of Natural Sciences, learn about the state's history at the North Carolina Museum of History and see impressive art collections at the North Carolina Museum of Art or CAM Raleigh. If you're looking for something to do later in the night, check out PLUS Dueling Piano Bar in downtown Raleigh—the largest dueling piano bar in the U.S.
 
Check out the rest of the "Meet the Team" Q&A series on our meetings insider blog here and get to know the Visit Raleigh Sales team!
And if ever in need of assistance with planning meetings in Raleigh, N.C., contact Kathryn or our Sales team here. We'd love to help plan your next meeting in the Raleigh area

Author: Visit Raleigh
Visit Raleigh is the official and accredited destination marketing organization (DMO) for all of Wake County.
Comments