Meet the Visit Raleigh Sales Team: Marc Dooner
Tuesday, October 19, 2021, 9am by Visit Raleigh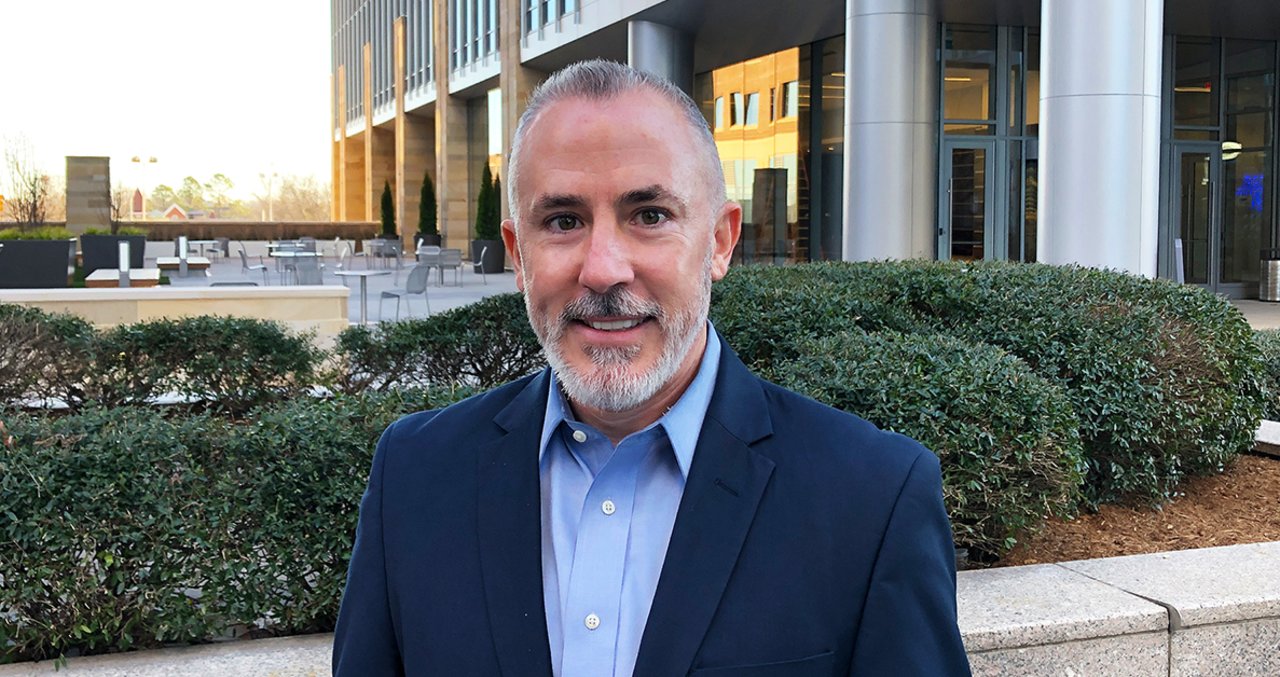 Welcome to the third installment of our "Meet the Team" series with the Visit Raleigh Sales Department! In this Q&A, national sales manager Marc Dooner shares his favorite things to do in Raleigh, N.C., what he loves about the meetings industry plus more. Celebrating two years with the Visit Raleigh sales team this Dec. (and working in the hospitality industry overall for 15+ years!), Marc promotes Raleigh, N.C., as a leading destination for meetings and specializes in assisting event planners who represent the Northeast in many vertical markets. Get to know Marc below!
 
Q. What are your go-to weekend activities or hobbies?
I enjoy connecting with my community—from my neighborhood to my city—each weekend through various events and activities. The best weekend would start with a Fri.-night date with my wife, going to a new or favorite restaurant, which we never seem to run short of here in Wake County. Sat. morning would begin with playing basketball at a gym in the Raleigh area with folks from all over the region. Then we'd go to the food truck posted up in our community each weekend, followed by a bike ride on one of the many greenway trails. Sun., we'd fellowship with our community of believers attending church, and the afternoon is for R&R of any kind.
 
What do you love most about working in the meetings industry?
Working in the meetings industry has afforded me many opportunities to see the world, and even more, to meet folks like me who enjoy connecting and networking. Working in an industry that's all about people gathering and being a part of the planning process for those gatherings is rewarding and satisfying to me.
 
What is your favorite restaurant in the Raleigh area and why? Favorite menu items?
My favorite restaurant changes, as does my favorite candy bar. So at one time, my favorite restaurant was the vegetarian and vegan cuisine-based Fiction Kitchen, then it was almost every restaurant at Morgan Street Food Hall and now it's currently Bruno Seafood & Steaks, where you can typically find Bruno at the bar to say "hello" to and thank for that awesome dining experience.
 
What attractions or events would you recommend to first-time visitors to Raleigh, N.C.?
I would recommend taking in a concert at one of the amphitheaters here, and for that matter, at any venue, depending on your taste in music. Raleigh and the surrounding area's music scene was recently named one of the best in the country by Rolling Stone magazine, and for good reason. And I would recommend going to any community events, such as the farmers' markets, just to get around the locals who are typically well-versed themselves on anything Raleigh, and most of all, warmhearted and welcoming!
 
Check out the rest of the "Meet the Team" Q&A series on our meetings insider blog here and get to know the Visit Raleigh Sales team!
And if ever in need of assistance with planning meetings in Raleigh, N.C., contact Marc or our Sales team here. We'd love to help plan your next meeting in the Raleigh area!

Author: Visit Raleigh
Visit Raleigh is the official and accredited destination marketing organization (DMO) for all of Wake County.
Comments