Unique Venue Spotlight: City of Raleigh Museum (COR Museum)
Tuesday, December 11, 2018, 8am by Visit Raleigh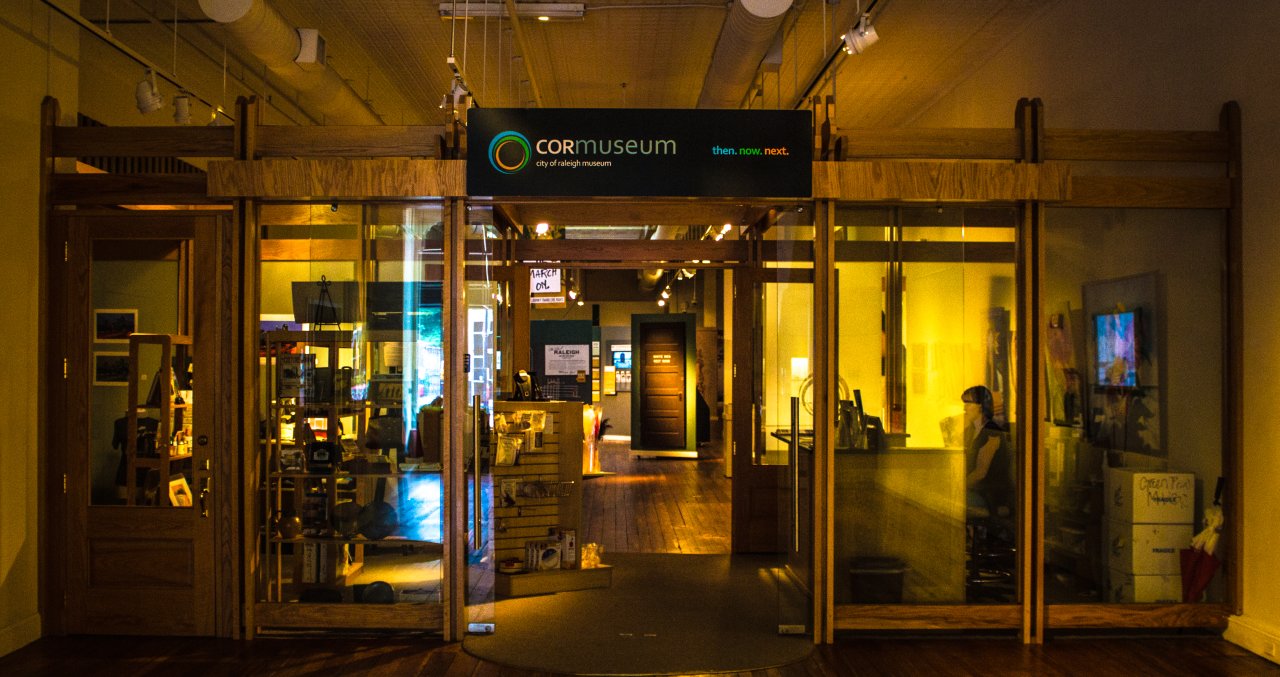 With the goal of "preserving Raleigh's past for its future," the City of Raleigh Museum (COR Museum) examines and interprets the history and heritage of the City of Oaks. Opened back in 1993, when city residents created the first exhibits, the museum now attracts numerous visitors with a collection of more than 5,000 historical items while also offering special exhibits that change periodically through the year.
Housed inside the historic Briggs Building in downtown Raleigh, completed in 1874, the COR Museum shines brightly among a group of museums here in the "Smithsonian of the South". Many of the original features of the Briggs Building remain intact, including a beautiful former storefront, original hardwood floors, tall ceilings and other unique architectural details like the museum gallery's tin roof. The museum also offers three flexible options for event space and is ideal for events ranging from weddings and rehearsal dinners to fundraiser and seminars.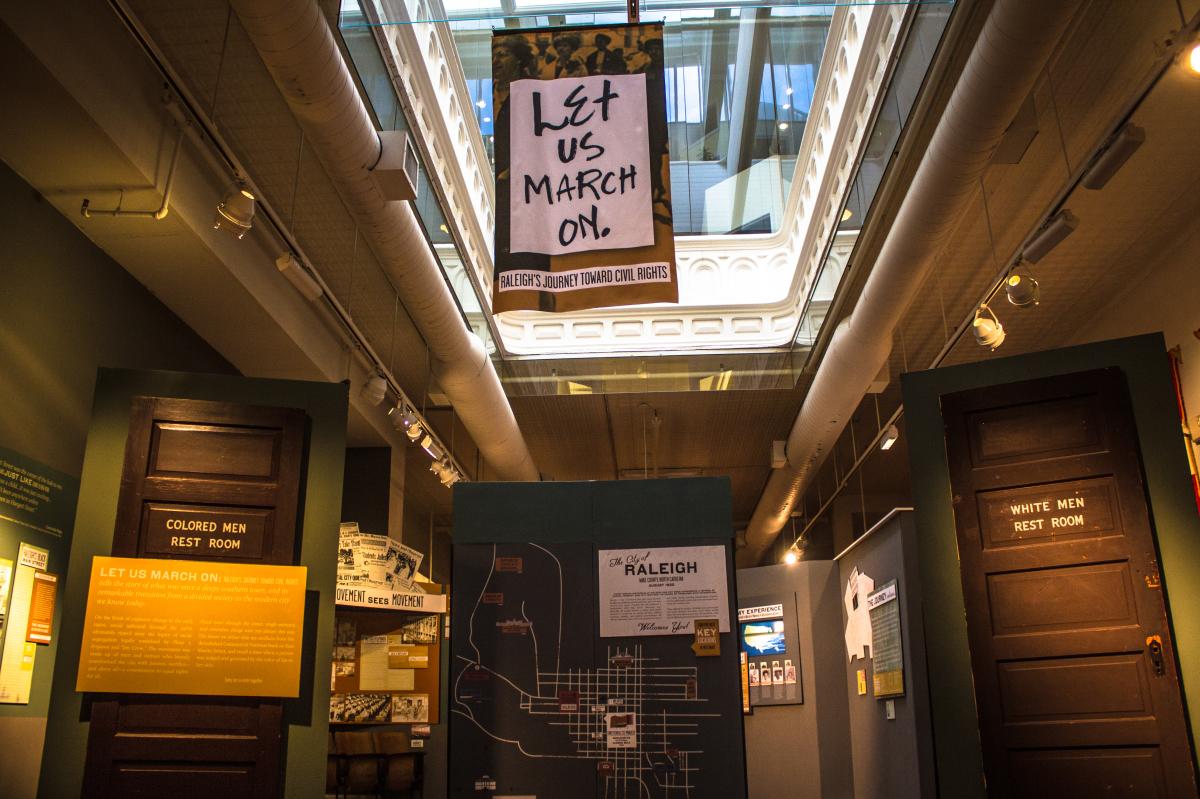 The A.J. Fletcher Foundation Gallery on the first floor accommodates up to 150 guests and is the perfect backdrop for smaller get-togethers and receptions.
The COR Lobby Gallery, also on the first floor, supports buffet receptions of up to 75 guests for seated events and 100 guests for non-seated events. The space is also included at no extra charge when renting the A.J. Fletcher gallery.
Finally, there's the Woman's Club of Raleigh Classroom—a comfortable environment for business meetings, seminars or workshops for up to 50 participants. Other rental amenities include tables, folding chairs, restrooms and a small kitchen.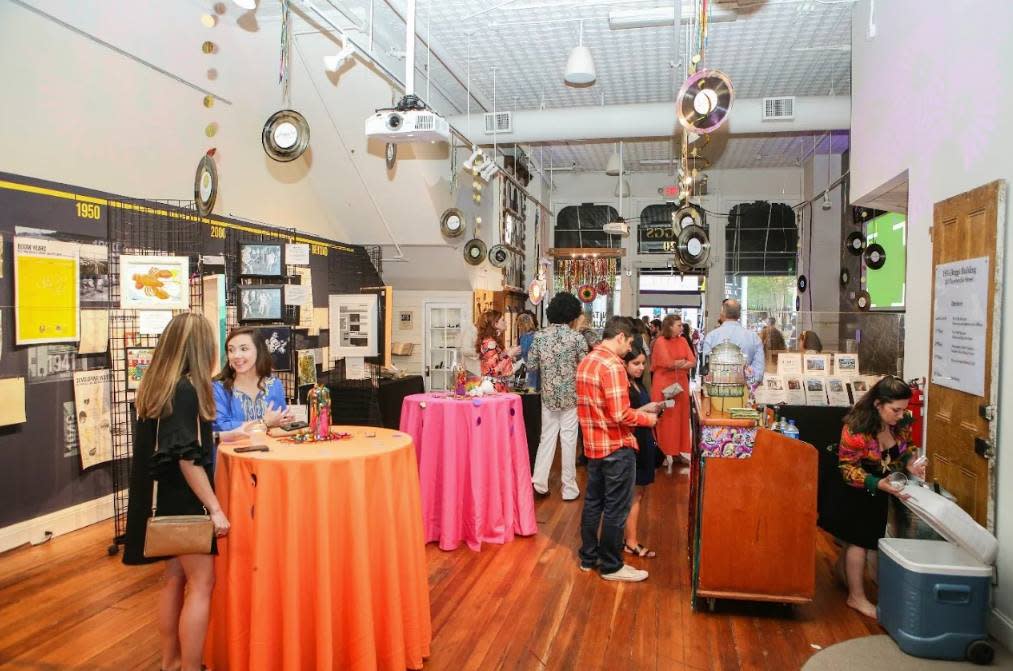 Just steps away from the venue, event attendees will find iconic restaurants and bars including Beasley's Chicken + Waffles, an Ashley Christensen restaurant; Mecca Restaurant, serving up Southern staples since 1935; as well as Garland, KINGS and Neptunes Parlour, all run by local passionate mind Cheetie Kumar.
At the north end of Fayetteville St. sits the North Carolina State Capitol, offering yet another intriguing point of historical significance, plus the North Carolina Museum of Natural Sciences (the state's most visited attraction several years running) and the North Carolina Museum of History (having just celebrated its 116th birthday!). Attendees can also take a short car ride to experience the art and creativity of the Warehouse District, the beauty of Historic Oakwood or the eclectic shopping available at Village District.
Have questions or want to know more about the COR Museum or any other meeting spaces in Raleigh, N.C.? Contact our sales team today!
Event photo courtesy of the City of Raleigh Museum

Author: Visit Raleigh
Visit Raleigh is the official and accredited destination marketing organization (DMO) for all of Wake County.
Comments