Unique Venue Spotlight: Junction West
Friday, October 26, 2018, 2pm by Visit Raleigh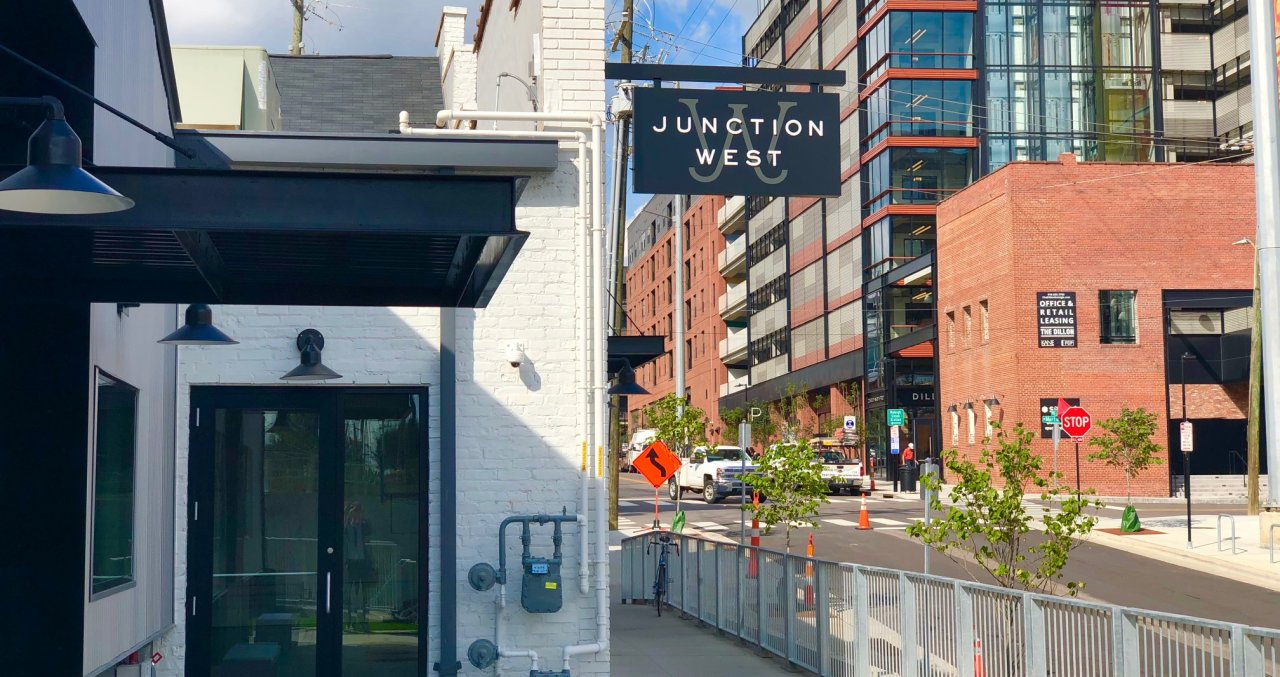 Officially open as of Oct. 2018, Junction West is Raleigh, N.C.'s newest bar and event space. Tucked into the heart of downtown Raleigh, Junction West—with more than 3,000 square feet of indoor event venue—is a spot for people to gather to celebrate and connect, whether you're hosting a wedding, a conference or an offsite networking event.
Named for the train tracks that the venue sits up against (Raleigh Union Station, the beautiful, new Amtrak passenger station, is directly next door), Junction West artfully transformed a historic warehouse into a sprawling but intimate space, flooded with natural light and an easy flow to an outdoor courtyard. Exposed brick and original wooden beams—dating back to the 1930s—offer a nod to the building's industrial past, while clean and chic interiors parallel the modern and growing city Raleigh is today.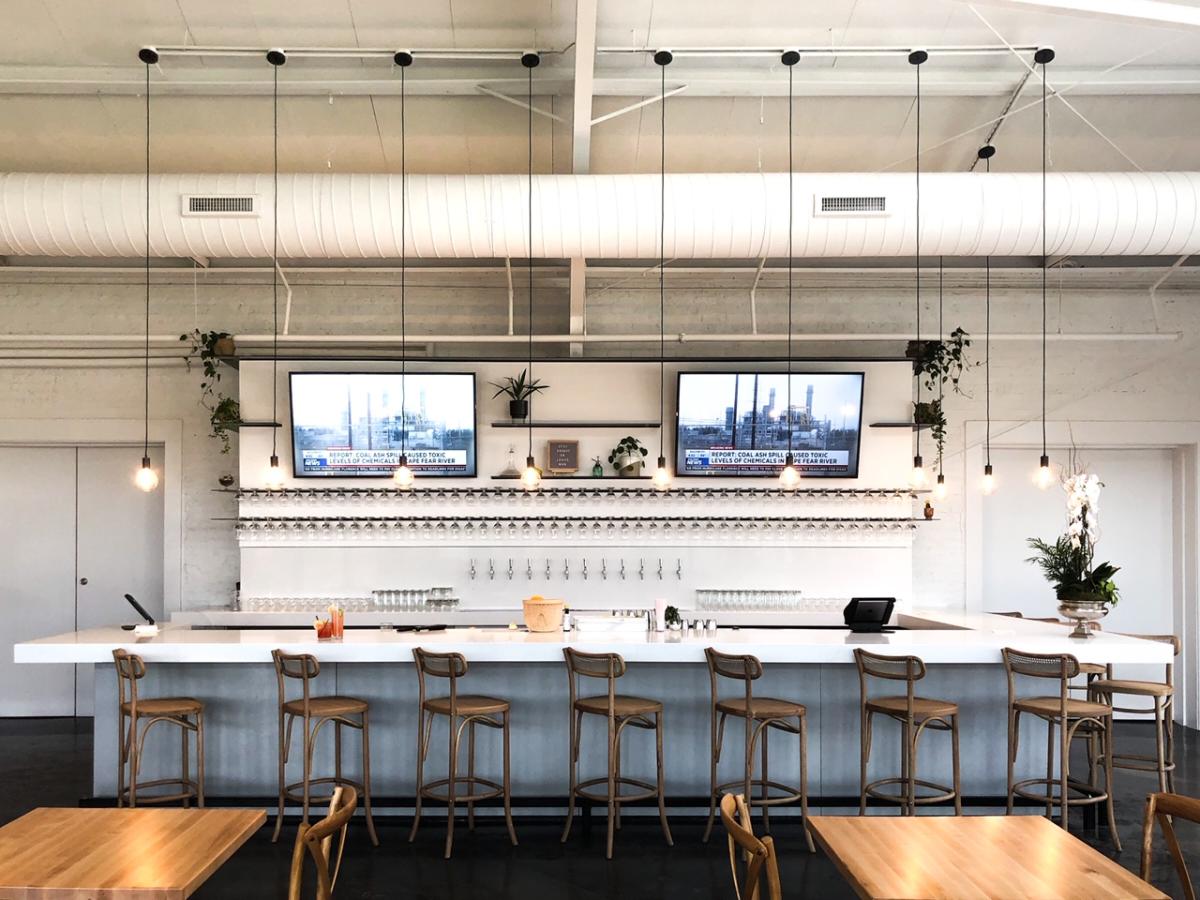 A large, open event room—equally suited for sit-down dinners and late-night dancing—comes in at more than 2,000 square feet and has capacity for 200 attendees for receptions and theater-style seating.
The bar area—highlighted by a gorgeous, bright granite countertop bar and several paintings from local artists—is 1,400 square feet of space that has capacity for another 100-plus attendees.
The outdoor courtyard, which has skyline views in one direction and sunset views in the other, has plenty of lounge seating and room for cornhole games (it's the ideal good-weather hangout to enjoy the local beers and handcrafted cocktails that are served inside).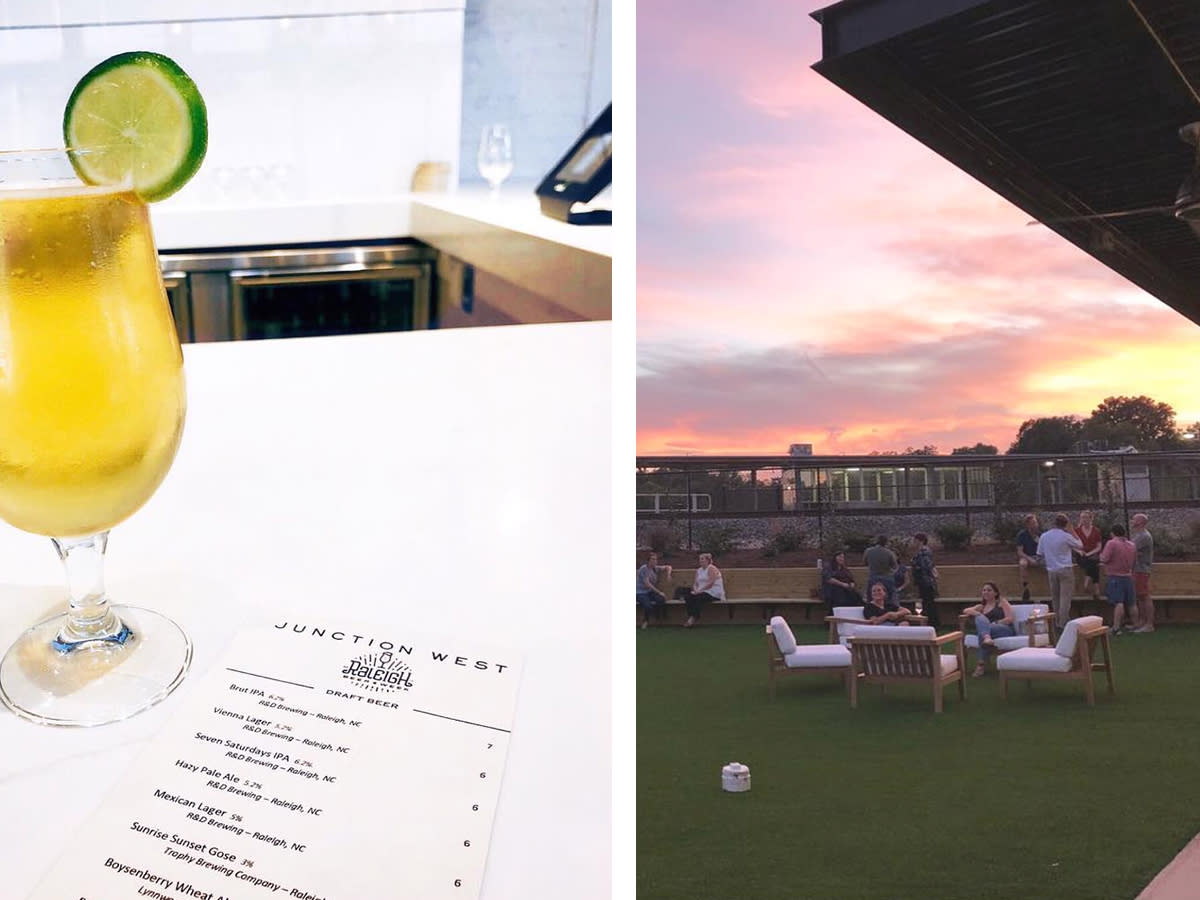 Junction West has opened at a time when the surrounding neighborhood is growing exponentially. Along with Raleigh Union Station (which opened in summer 2018), Father & Son Antiques, a legendary shop that sells modern furnishings, vintage clothing, records and books, also packed up its former location and moved in next door this summer; Heirloom Brewshop, a highly-anticipated coffee, tea and sake spot, started serving drinks and treats across the street this fall; and Morgan Street Food Hall, a 20-vendor food hall concept just down the street, opened its doors to huge crowds just a few short months ago.
These new attractions join a host of other already-established players—a contemporary art museum, a chocolate factory, a handmade denim shop, a bike-themed brewery, an arcade that doubles as a popular bar and more—to make up downtown Raleigh's booming Warehouse District (read our article on how to spend a fun-filled weekend in this area, here!).
Have questions or want to know more about Junction West or any other meeting spaces in Raleigh, N.C.? Contact our sales team today!
Beer and courtyard photo via Junction West

Author: Visit Raleigh
Visit Raleigh is the official and accredited destination marketing organization (DMO) for all of Wake County.
Comments