We'll Miss You, Dave Olsen
Friday, February 04, 2022, 12pm by D. Scott Dupree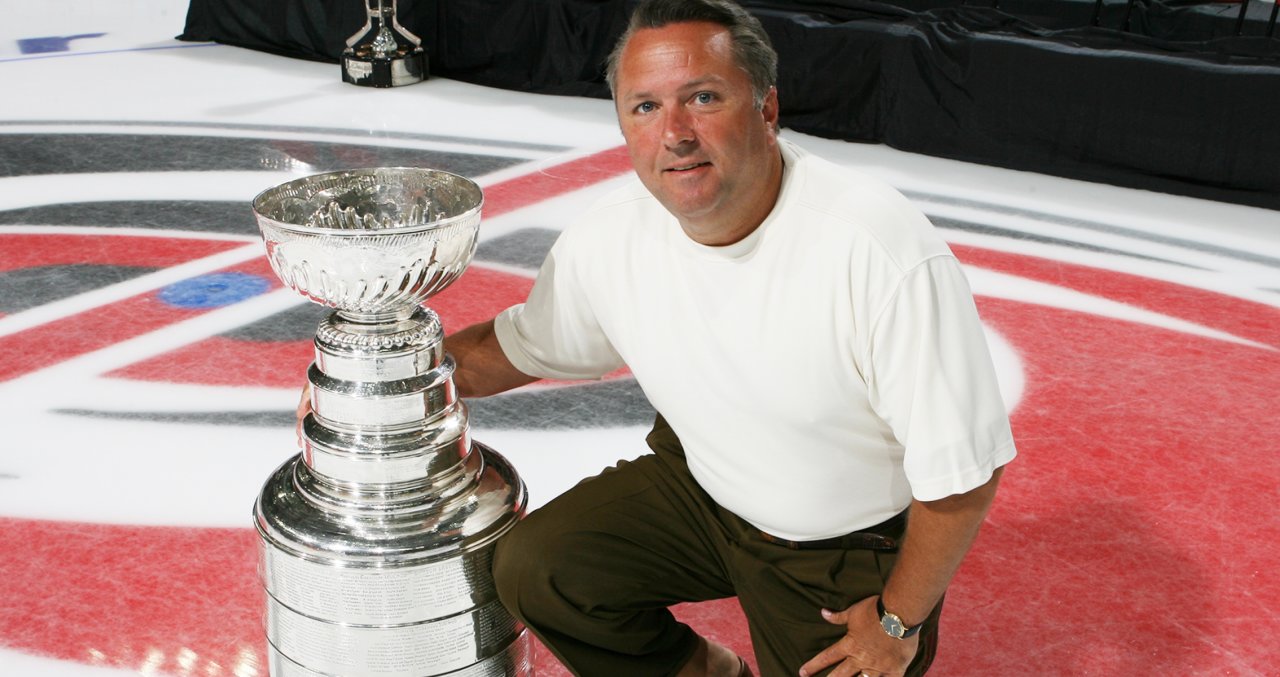 We lost an all-timer last week, and as a result the Raleigh sports industry will never be quite the same.
Davin "Dave" Olsen arrived in Raleigh, from Hartford, with the Carolina Hurricanes in the late '90s. For the past 25 years or so he was the general manager of PNC Arena and, in that capacity, he did it all—marketing the building, promoting it, booking it and hosting thousands of major events along the way. That included everything from the Stanley Cup Finals, the NHL All-Star Game and NCAA's "March Madness" to Disney on Ice and monster trucks.
Dave loved PNC Arena. It was his building. His baby.
Here are four things I will remember most about Dave Olsen:
Dave was a pro's pro. Superb at his job, highly respected both locally and nationally. He knew the industry inside-out, and everyone knew him.
For almost a quarter-century, Dave was the face of PNC Arena. He ran the building and by the job's very nature he was behind the scenes. But to sports and entertainment decision-makers nationwide, Dave Olsen was the building.
Any meeting that included Dave was a more interesting and entertaining meeting. He could be tough at times, but man, was he funny and he never took himself too seriously. The knowledge, the stories, the experience, the sense of humor. Did I mention the stories? He was genuine. One of a kind. 
As great as he was professionally, Dave was even better personally. He cared about others, he cared about his community and he cared deeply for those in need. He always went out of his way to help folks who were hurting. And he did it without fanfare. But maybe above all else, Dave was loyal. No matter what, you could depend on Dave Olsen. That word, "loyal," is the word I have heard again and again from his close friends during the past week. It was his hallmark. 
---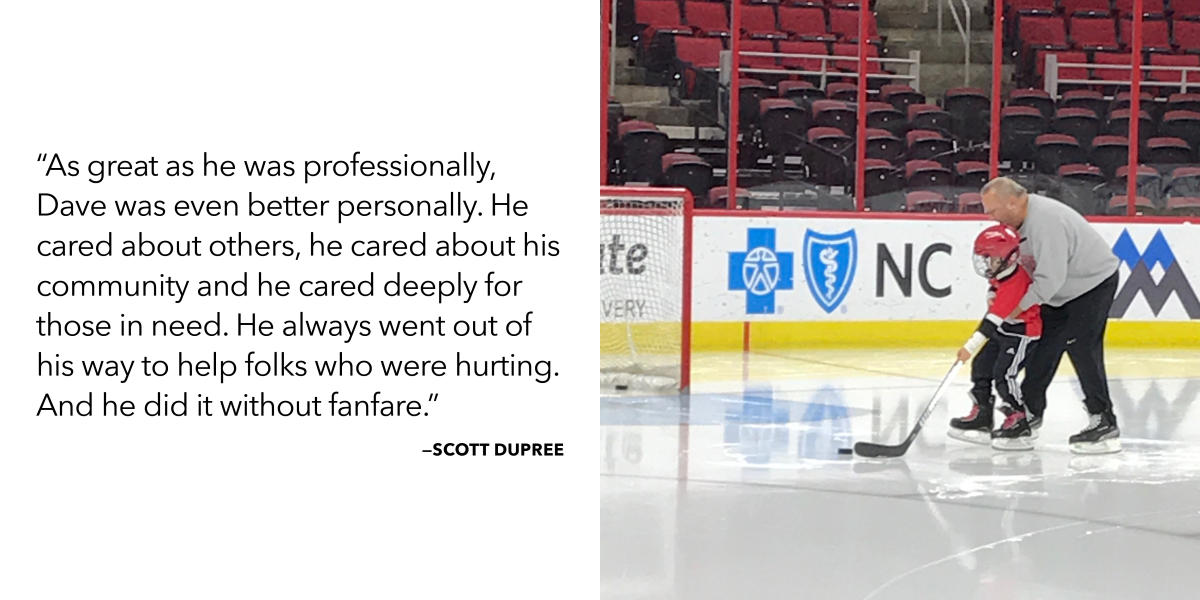 ---
I ran into Dave in the DFW airport, just six days before he died. He was on his way to Corpus Christi to begin a new, temporary opportunity running a building.
He was the same old Dave. Talkative, passionate, feisty, funny. He looked good, strong and healthy. We had a wonderful, 10-minute conversation before he was off to catch the connecting flight to his new adventure. The last thing I remember him saying was, "Scotty, the building is right on the water." Nobody loved the water like Dave. I was so happy for him.
Little did I know.
We miss you, Dave. You may be gone, but without a doubt, you left your mark, by making a difference in the lives of so many.
Job well done.
Rest in peace.

Author: D. Scott Dupree
D. Scott Dupree is executive director of the Greater Raleigh Sports Alliance. He currently serves as chair of the North Carolina Sports Leadership Council. In 2018 Dupree was named the most influential sports person in the Triangle by The News & Observer and, in 2014, CVB and Sports Commission Professional of the Year by Connect Sports.
Comments