Raleigh, N.C., Represented at South by Southwest
Monday, March 26, 2018, 7am by Scott Peacock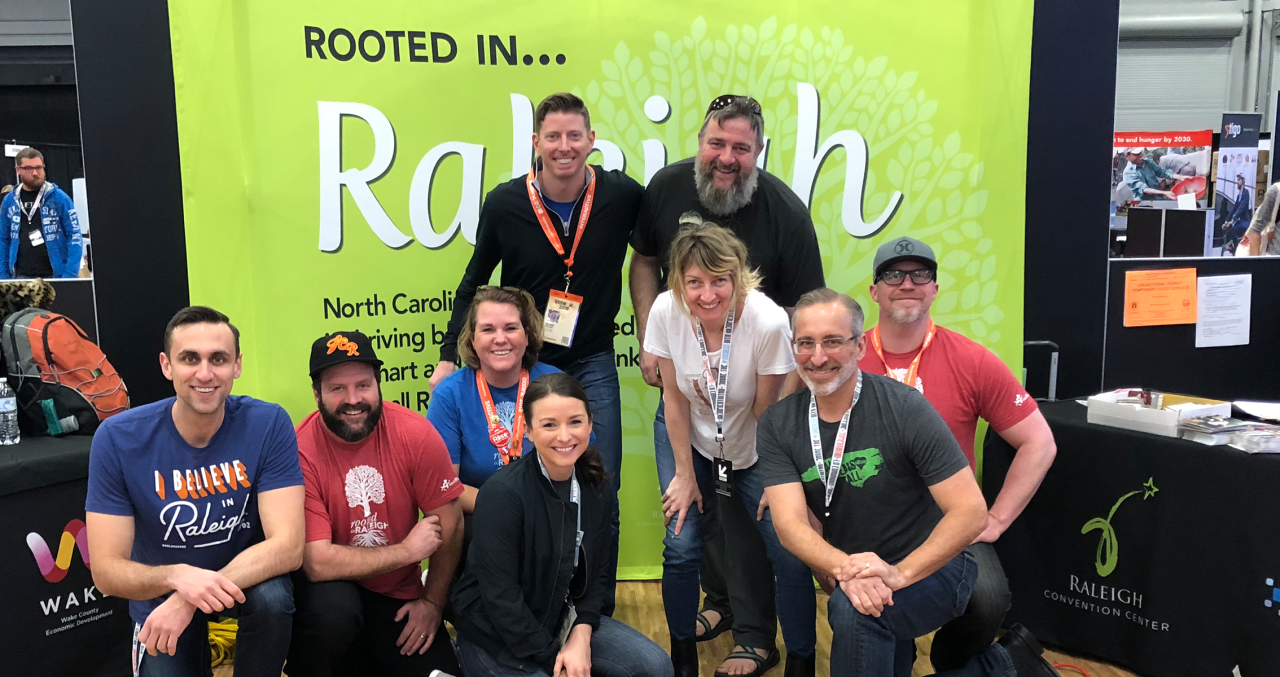 For the second consecutive year, the GRCVB partnered with Wake County Economic Development, the City of Raleigh and Raleigh Convention Center to tell the region's story at South by Southwest (SXSW) in Austin, Texas, March 11–14, 2018.
The group exhibited in SXSW's interactive Trade Show, which attracts national and international entrepreneurs, along with business leaders in media, technology, mobile technology and software development, not to mention the general public, all of whom represent potential business and leisure visitors to Wake County.
The exhibit booth itself played off GRCVB's Rooted in Raleigh theme and promoted the strengths of Raleigh's entrepreneurial community, as well as what makes Raleigh an attractive location for business, entrepreneurs and talent—all through promoting the passionate minds who call Wake County home.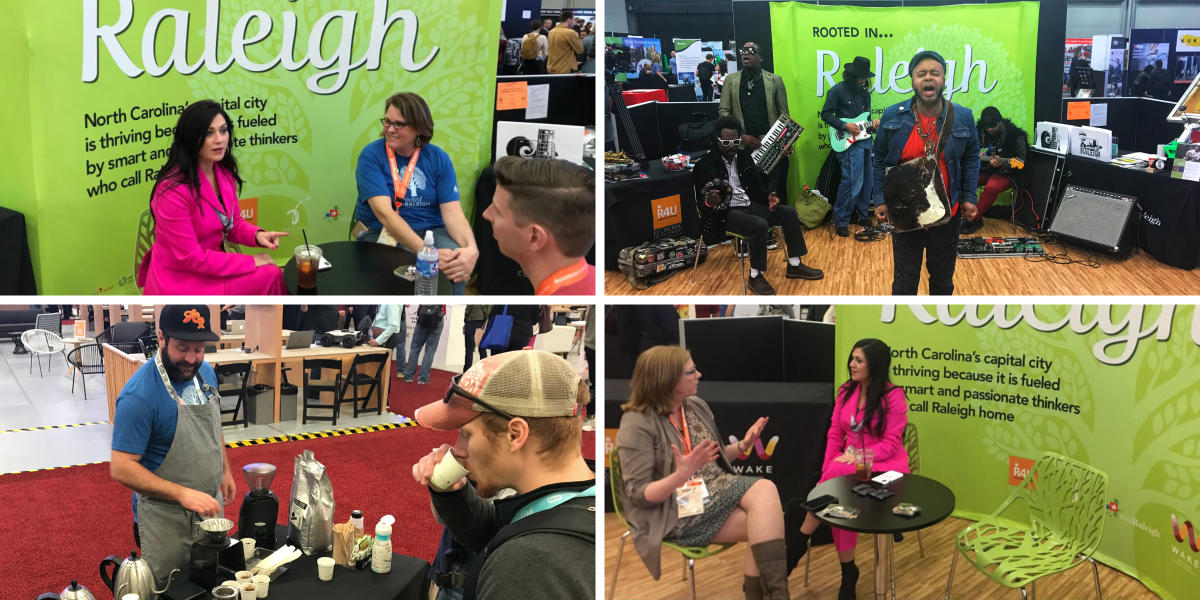 GRCVB's approach to presenting the countywide destination brand was chosen to lead marketing/messaging efforts as tourism is a proven, strong driver of broader economic development.
To showcase the region's exceptional quality of life, the group brought both products and representatives from local "makers" including:
Raleigh's own soul-shoegaze-alternative rock group The Veldt also gave two short, live performances at the expo in addition to their full concert as part of the SXSW Music Festival later in the week.
Additionally, local civic and business leaders also spoke on various panels at SXSW including:
Raleigh Mayor Nancy McFarlane;
Ashley Christensen, James Beard Award-winning chef;
Talib Graves-Manns, executive director of the Innovation & Entrepreneurship Center at Shaw University;
Thomas Haun, senior vice president of partnerships at PrecisionHawk;
Cindy Whitehead, founder of the Pinkubator; and
Jason Williamson, vice president of the Startup Ecosystem at Oracle. 
To check out the group's journey through Austin, search for #Raleigh2SXSW on Twitter. And to learn more about how tourism drives economic development, consider reading Destinations International's report titled "Destination Promotion: An Engine of Economic Development." The report was the result of broad, nationwide research with several case studies from destination marketing organizations and economic development groups around the country.
Author: Scott Peacock
As the director of public relations & international tourism for GRCVB, Scott leads the Bureau's efforts to create awareness of Raleigh, N.C., as a premier leisure travel, group, meeting and sporting event destination in the southeast U.S., through targeted public relations as well as international tourism sales and marketing strategies.
Comments