Spotlight: GRCVB Local Vendor Partners
Monday, June 03, 2019, 6am by Andrew H. Baker, CGSP®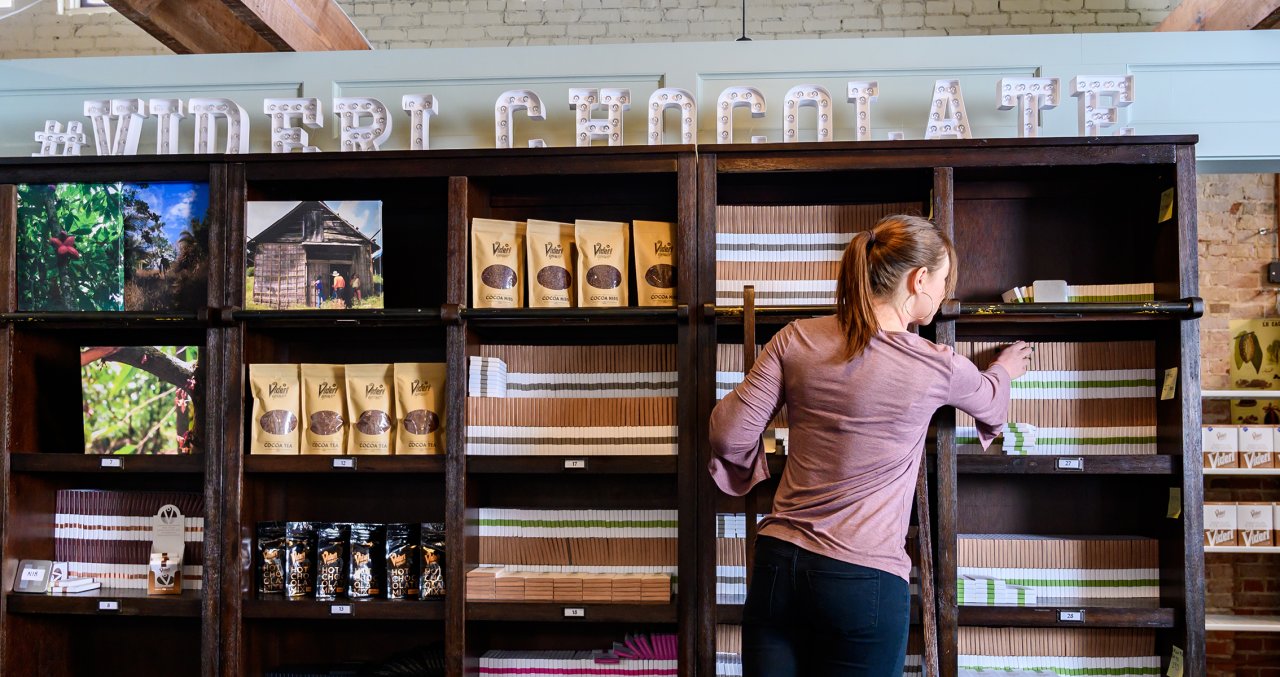 Sharing the story of Raleigh/Wake County regionally, nationally and internationally takes a team effort—one that often involves partners outside our GRCVB offices. When our Convention Sales team meets with planners at conventions and events around the country, they often bring a taste of Raleigh with them.
When our Services team welcomes a group to the destination for the first time, they thank the planning team with a gift basket of locally-made products. Whether it's a bottle of cold-brewed coffee, a handmade leather valet or a locally-made dark chocolate, we work hand-in-hand with local makers and entrepreneurs of all kinds to further the case through cordial promotional products that Raleigh, N.C., is filled with smart and passionate residents who are shaping the growth of the destination.
This week, we highlight a few of our local vendor partners who have worked with GRCVB for quite some time. While we purchase their products and provide them exposure around the country, these partners get that Raleigh, N.C., is worth talking about and work hard to help us achieve those goals (incorporating the area into what they do).
Videri Chocolate Factory
Pulling inspiration from the N.C. state motto "esse quam videri," Sam Ratto and Videri Chocolate Factory create bean-to-bar chocolate in downtown Raleigh's historic Warehouse District. Sam approaches the agricultural side of chocolate-making with integrity and passion while working to support cacao farmers who are committed to high-quality beans and sustainable farming practices. The factory's versatile chocolate-making ranges from bars to bonbons to hot chocolate mix. We're partial to sharing their story and flavors through their Dark Chocolate Sea Salt Mini Bars.
Raleigh Denim Workshop
Also anchored in the Warehouse District, Raleigh Denim hand-crafts high-quality jeans and clothing with keen attention to detail. Passionate Minds Sarah Yarborough and Victor Lytvinenko began their personal quest to create a perfect pair of jeans and created a bustling textile enterprise in the process. Their Curatory is both a retail store and workshop where visitors can watch as clothes are made by local hands. And, while GRCVB doesn't gift raw selvage jeans to everyone we meet, we are the all-time-high purchaser of the Raleigh Denim Tote Bag and proud of it.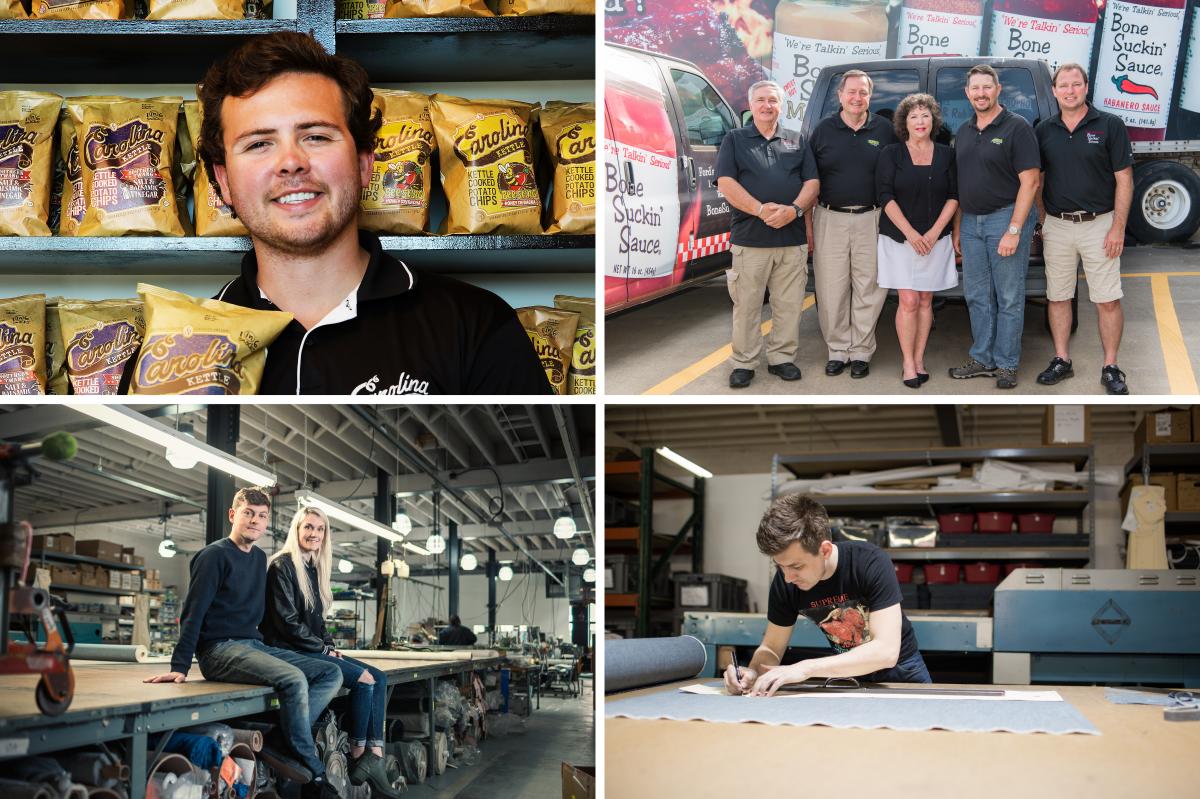 Ford's Fancy Fruits and Gourmet Foods
"We're Talkin' Serious" when we talk about the Ford family and their Bone Suckin' Sauce. Starting in 1946 with patriarch A.J. Ford selling produce from the back of his truck, Ford's Foods grew into a regional produce distributor and international gourmet-food supplier now renowned for their sweet and tangy barbecue sauce as well as other gourmet treats. We return to Ford's frequently for their top-notch gift basket-making skills and friendly, knowledgeable service that runs generations deep. We suggest finding their Southern Yum Chocolate Pecan Brittle the next time you're at the State Farmers Market; it's worth the trip alone.
Moon and Lola
What started as a hobby on Kelly Shatat's couch blossomed into a full-scale jewelry business that has been featured on Oprah's Favorite Things list more than once. Moon and Lola occupies a 3,000-square-foot design and production studio in historic downtown Apex creating jewelry and accessories with one mission—to make people happy. We are always happy with their work and love to share their custom-made bracelets and charms with planners when we meet to remind them of the area's appeal.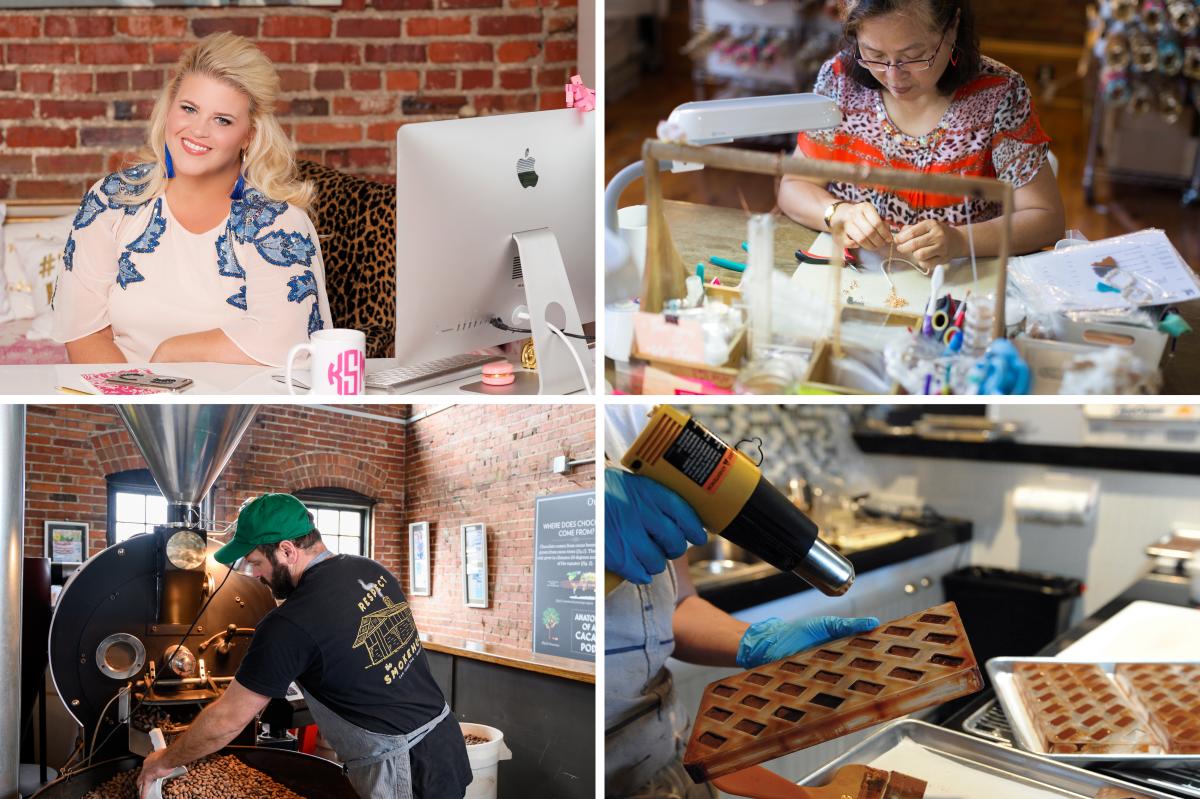 1 in 6 Snacks
Coming from a family with a long history in the snack-food industry, Josh Monahan decided upon graduating from N.C. State University in 2017 that he would continue the tradition with 1 in 6 Snacks, a name that represents the one in six people in America who do not know where their next meal will come from. A portion of each bag of chips sold goes to the food bank and their flagship product, Carolina Kettle Chips, is all-natural, gluten-free, kosher-certified and cooked with 100% sunflower oil. Originally starting with six flavors of chips, Monahan now has eight flavors as well as a line of Rustic Roots Tortilla Chips and a brand-new, rosemary garlic-flavor kettle chip coming out this summer.
These are just a sampling of the local vendors we rely upon to help tell Raleigh, N.C.'s story tangibly throughout the year. GRCVB is thankful to have vendor partners that understand our mission and work in tandem with us to promote the county as a destination of driven, creative people that are determined to help the area grow and prosper through tourism.
And special thanks to other local vendor partners we could not mention at length this week: Escazú Chocolates, Carolina Popcorn Shoppe, DECO Raleigh, Five Points Baking Company, First Olive, Hail Mary Bloody Mary Mix, Hawks and Doves, House of Swank, Larry's Coffee, Peter Millar, Slingshot Coffee Co. and Trophy Brewing Company.
If you are a local maker, entrepreneur or consumer-facing business that would be interested in working with GRCVB to promote Raleigh and Wake County, please contact assistant marketing manager Andrew Baker, here.

Author: Andrew H. Baker, CGSP®
Andrew H. Baker, CGSP®, is marketing manager at the Greater Raleigh CVB and works directly with local partners to help promote Raleigh, N.C., as a destination of smart, savvy and passionate people.
Comments