visionRaleigh: Report from the 2017 Annual Meeting
Friday, August 25, 2017, 7am by visitRaleigh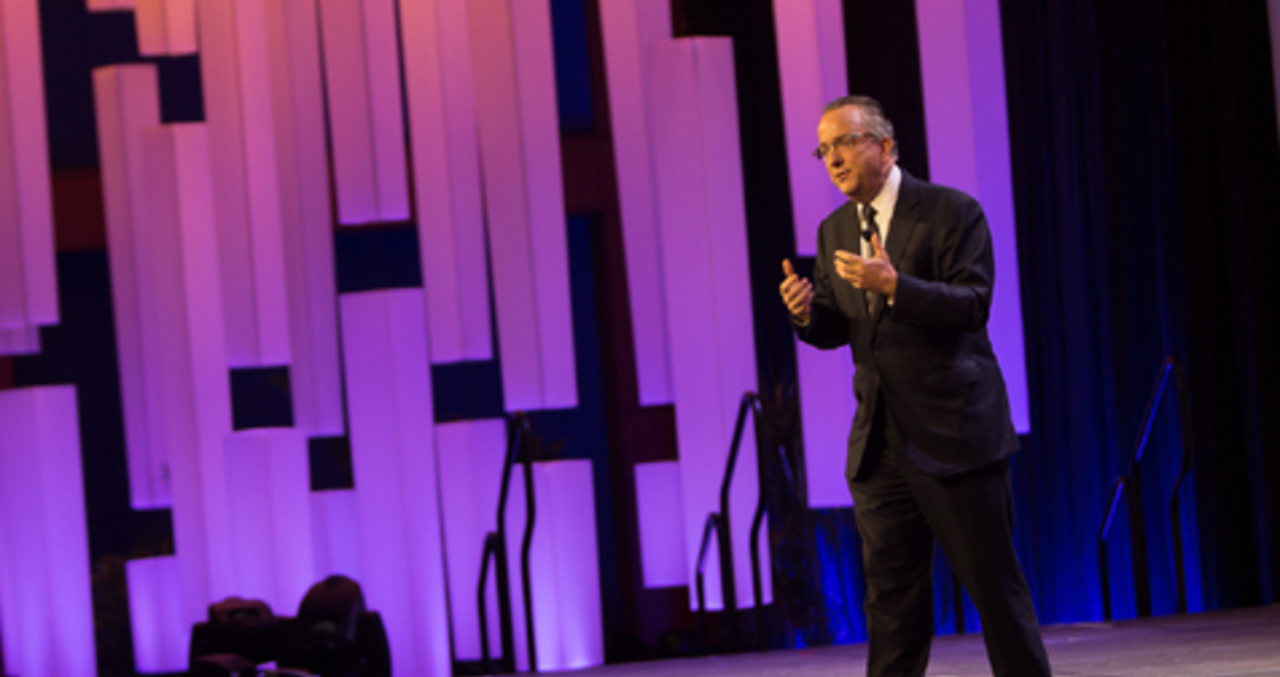 If you were at GRCVB's Annual Meeting last Thurs., we hope you enjoyed it, and we're also hoping you are looking forward to the Destination Strategic Plan (DSP) process as much as we are.
For those of you who missed the meeting, here are some highlights...
Dan Fenton, executive vice president at JLL (the destination consultants who are spearheading the DSP project for us) outlined what the project will entail. Here are a just a couple of key points from Dan's presentation:
The focus of the DSP will be the overnight visitor: How do we "move the needle" to influence more visitors to stay overnight or take more extended stays in Wake County? What "tourism assets" need to be developed or optimized in their best uses to entice visitors to travel here?
The key to the DSP's success is stakeholder consensus: JLL spent last week talking to dozens of stakeholders in several municipalities in Wake County (if you're in one of the municipalities that they didn't get to last week, your turn's coming) and several groups of Raleigh leaders, asking questions, collecting opinions and just listening. A diverse steering committee of leaders also will be consulted throughout the year-long project.
Dan also emphasized it's not just elected officials or upper-tier management whose input they are seeking—it is everyone's in Wake County.
To that end, JLL has created a website to ask questions, collect opinions, ideas and feedback and are encouraging anyone in Wake County to weigh in. That website is
 


If you haven't already, please go to the website and sign up to receive updates about the DSP project.
JLL will assimilate all of this information, take inventory of our current assets, make recommendations about what's missing, talk about where the investment opportunities are and come back to us with an implementation-ready plan to help us move forward countywide.
That plan will be revealed at next year's Annual Meeting. You will be hearing much more about the DSP in the days ahead through this blog and other GRCVB communication channels.
Also at the Annual Meeting, we presented our annual hospitality awards.
Isaac Hunter Excellence in Service Award: 
Natalie Eroh
Guest services representative at Holiday Inn Raleigh North-Midtown, part of CMC Hotels
Horizon Award: 
Crystal Paige
Assistant general manager at Holiday Inn Express Hotel & Suites North Raleigh/Wake Forest

John B. Ross Jr. Leadership Award: 
Niall Hanley
Niall's 20+ years in Raleigh have seen the establishment of multiple operations within his Hibernian Hospitality Group. An eye for seeing a building's potential and "what is just around the corner" in terms of trends has become Niall's calling card. 
Thad Eure Jr. Memorial Award: 
North Carolina Technology in Education Society (NCTIES)
NCTIES mission is to "provide leadership in educational communications and technology by linking all who hold a common interest in the use of educational technology and its application to the learning process." NCTIES's conference has been held here at the Raleigh Convention Center in the beginning of March every year since 2009. At the conference, 3,500 attendees learn more about the effective use of technology in school curriculum (and generate a local economic impact of $1.3 million here annually).



These are great days for all of us in the tourism industries in Wake County, and they are about to get better. Stay tuned…
Photos: Jonathan Corbett 

Author: visitRaleigh
The Greater Raleigh Convention and Visitors Bureau (GRCVB) is the official and accredited destination marketing organization (DMO) for all of Wake County.
Comments