15 Arts Events You Can't Miss in Raleigh, N.C., This Summer
Tuesday, July 11, 2017, 7am by Kristen Baughman
From magical productions of your favorite fairy tales to major festivals, Raleigh, N.C., is offering a bevy of unique cultural experiences this summer. Check out our list of 15 arts events you can't miss this summer in the capital city area. See even more events here!


The Woodstock Tontine
Through July 16
N.C.-based playwright Steffi Rubin's brings The Woodstock Tontine to Burning Coal Theatre in Raleigh. Fifty years after a chance of meeting at Woodstock, this play is about five women testing the bonds of friendship by committing to a very unusual investment. Enjoy this production as part of the 2017 Women's Theatre Festival.


No Damsel: Dorian Lynde
Through Aug. 13
No Damsel by Los Angeles artist Dorian Lynde is featured at CAM Raleigh this summer featuring a series of 10 murals of your favorite princesses reimagined as 21st century urban women. No glass coffins or slippers, just street savvy women reclaiming femininity!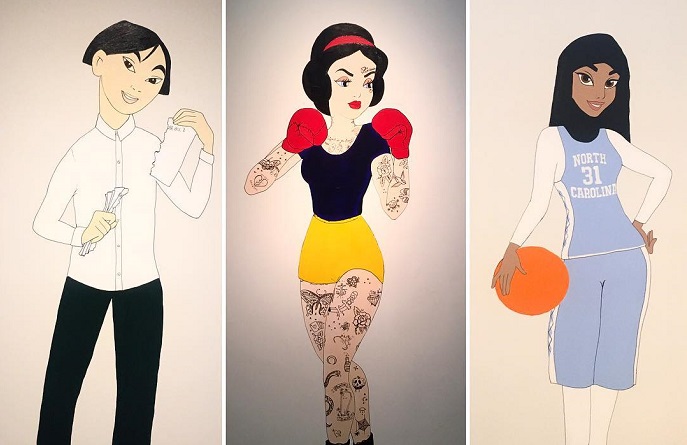 Glorious! The True Story of Florence Foster Jenkins, the Worst Singer in the World
July 21-Aug. 6
Get ready for an evening of laughter at passionate mind Ira David Wood III's Theatre In The Park! Glorious! is a hilarious comedy about the worst singer in the world. Based on a true story, the play explores singer Florence Foster Jenkins' charity recitals and extravagant balls, along with her bizarre recording sessions and an ultimate triumph at Carnegie Hall.


Beauty And The Beast
July 25-30
A "tale as old as time" is heading to Raleigh's Duke Energy Center for the Performing Arts this summer! Disney's Beauty And The Beast brings the City of Oaks an unforgettable show filled with amazing characters as well as stunning sets and costumes. Delight in wonder at songs like the popular "Be Our Guest" during North Carolina Theatre's production.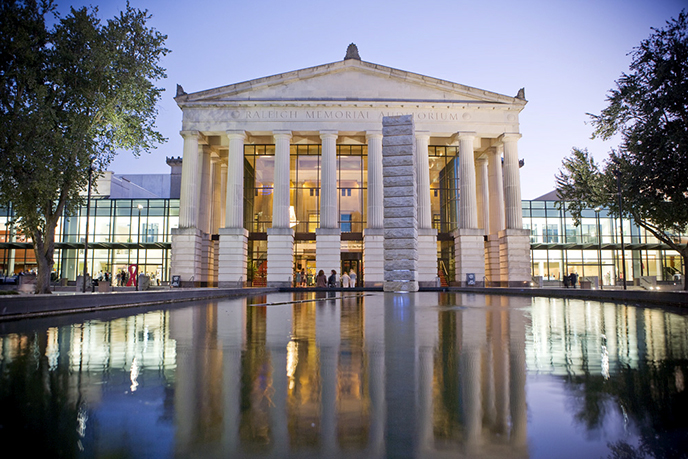 The Secret Garden
Aug. 15-20
This summer Theatre Raleigh presents The Secret Garden at the Duke Energy Center! Experience this enchanting children's literature classic come to life in brilliant musical style with haunting melodies, and pretend you're wandering through the magical garden.


41st Annual Lazy Daze Arts and Crafts Festival
Aug. 26-27
Bring the whole family to the town of Cary for Lazy Daze Arts and Crafts Festival. This two-day event at Cary's Town Hall Campus celebrates the arts, music and food. The festival will also feature five stages with an eclectic mix of live music including jazz, bluegrass, reggae, rock and funk.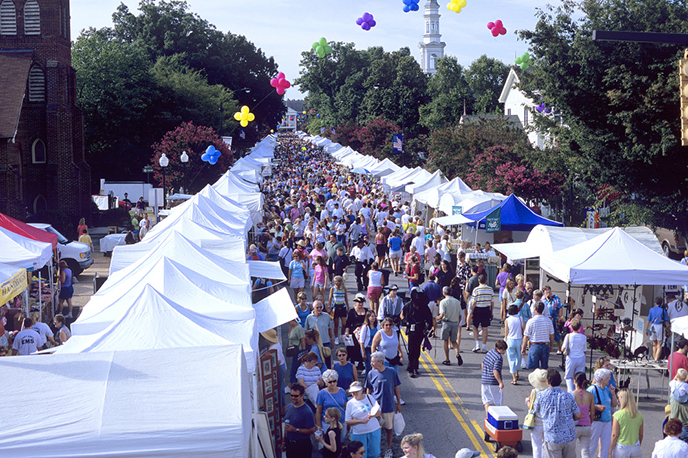 African American Cultural Festival of Raleigh and Wake County

Sept. 2-3
An annual celebration of African American culture as expressed through art, music, food and community, the two-day African American Cultural Festival in downtown Raleigh showcases local, national and international artists, performers, food vendors and area business owners.


Hopscotch Design Festival and Hopscotch Music Festival

Hopscotch Design Festival
Sept. 7-8
Creatives will love Hopscotch Design Festival in downtown Raleigh, gathering thinkers, makers and storytellers to share ideas and foster conversations about how design is shaping the future. It features national and local presenters who work across graphic design, urban planning, user experience design, technology, architecture, music, food, film and more. 
Hopscotch Music Festival
Sept. 7-10
Known as "America's (Secretly) Best Festival," Hopscotch Music Festival returns to downtown Raleigh for the seventh year. Hop around to different music venues to listen to adventurous lineups and memorable performances by more than 140 bands over the three-day festival. Enjoy music in a range of genres including rock, hip-hop, metal, folk, electronic, experimental and more.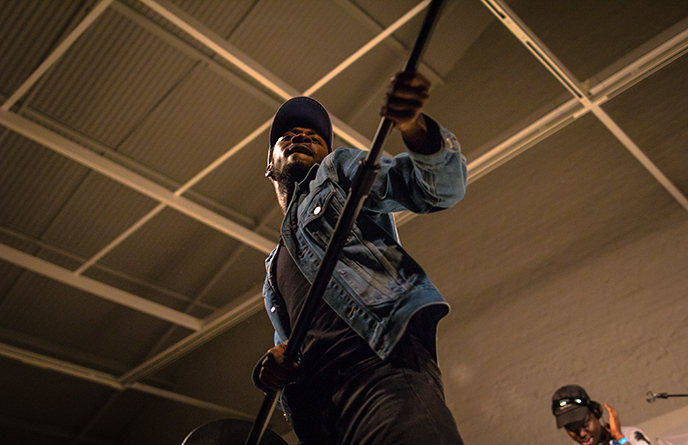 King Lear
Sept. 8-30
Enjoy a special performance of Shakespeare's King Lear at William Peace University, presented by Honest Pint Theatre Co. in partnership with Sweet Tea Shakespeare. Take a look inside an aging monarch as he divides his kingdom among his three daughters. Witness a sublime exploration of foolishness in all its forms.


SPARKcon 2017
Sept. 14-17
For four days, downtown Raleigh's Fayetteville Street will be filled with music, dance, film, fashion and art during SPARKcon. Produced by non-profit creativity incubator Visual Art Exchange, SPARKcon showcases local cultural richness through this completely grass-roots festival, by the people, for the people!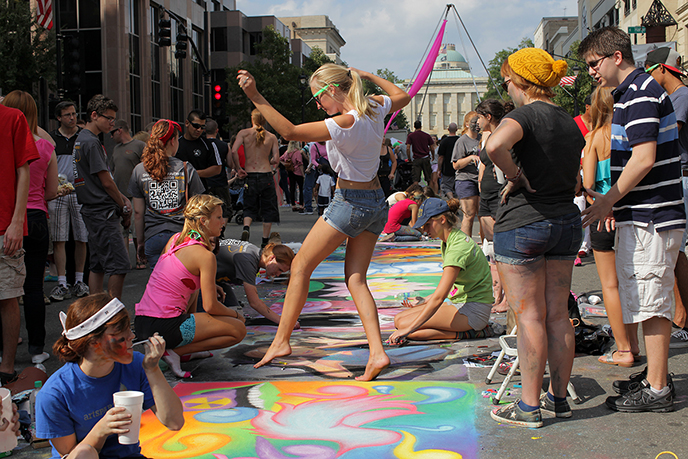 Carolina Ballet presents The Ugly Duckling
Sept. 14-Oct. 1
Be entranced this summer during Carolina Ballet's performance of The Ugly Duckling at the Duke Energy Center. Watch as Hans Christian Andersen's beloved fairy tale takes the stage in whimsical ballet form. The ballet tells the tale of an ugly little duckling's adventures and transformation into a beautiful swan. It's a heartwarming story that is perfect for the whole family to enjoy!


North Carolina Symphony: Harry Potter and the Sorcerer's StoneTM
Sept. 15-16
This summer the North Carolina Symphony is bringing a favorite to the Duke Energy Center. For fans of the Harry PotterTM book series, be delighted as the Harry Potter and the Sorcerer's StoneTM film comes to life in concert form. Relive the magic of the film in high-definition on a giant screen while hearing the orchestra perform the imaginative score.


Garrison Keillor's A Prairie Home Love and Comedy Tour
Sept. 15
Relax among the pines and next to Symphony Lake at Cary's Koka Booth Amphitheatre as you enjoy Garrison Keillor's stories and love duets in his A Prairie Home Love and Comedy Tour. Featuring two-plus hours of cowboys, poetic outbursts and more, this show includes the extraordinary Heather Masse, sound-effects genius Fred Newman, Richard Dworsky and the Road Hounds.


New, Expanded African Art Gallery at the North Carolina Museum of Art

Permanent exhibit
Not technically an "event" as the exhibit is permanent, but it's definitely an arts must-mention! The new, expanded African art gallery is open in the North Carolina Museum of Art's East Building. Explore the growing African collection at the museum and enjoy African creativity spanning 16 centuries. The gallery is now three times larger and includes a masquerade area, a contemporary art section and a wall highlighting N.C. collections.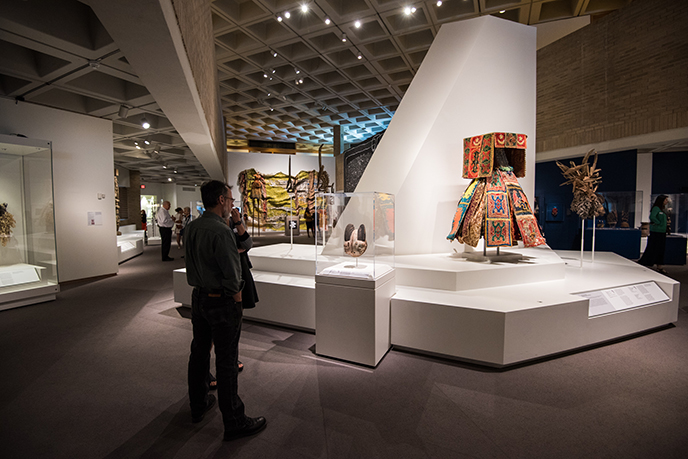 Photo credits: No Damsel, CAM Raleigh; Hopscotch Music Festival, Keenan Hairston; SPARKcon, Ted Richardson

Comments