Big Music and Performing Arts Events Eyeing a Comeback in Raleigh, N.C.
Friday, April 30, 2021, 2pm by David Menconi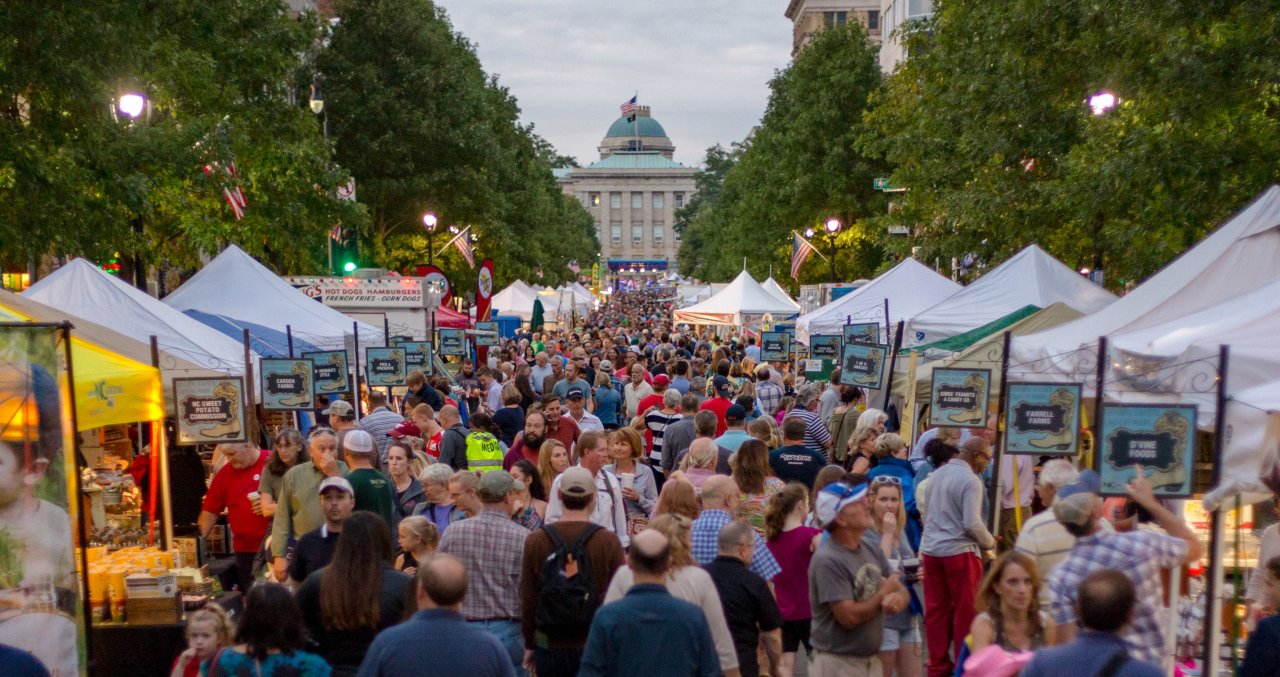 Note: Authored by David Menconi, this piece has been produced in partnership with Raleigh Arts. Menconi's latest book, "Step It Up and Go: The Story of North Carolina Popular Music, from Blind Boy Fuller and Doc Watson to Nina Simone and Superchunk," was published in Oct. by University of North Carolina Press.
---

With that Raleigh area's nightclubs and local arts presenters stirring back to life, some of the larger venues in the area are also moving toward resuming operations. Here is some of what's in the works with a few key places and events, in anticipation of a post-pandemic world.
Two of Raleigh's big top-end outdoor music venues, Coastal Credit Union Music Park at Walnut Creek (capacity: 20,000) in South Raleigh and Red Hat Amphitheater (capacity: 5,990) in downtown Raleigh, are both gearing up to resume concerts this summer. Who's performing and when changes almost daily at this point.
Red Hat is also part of the venue grid for two of the fall's key downtown music festivals, Hopscotch Music Festival and IBMA Bluegrass Live! powered by PNC. There's no news yet on whether or not Hopscotch will be back this fall, but World of Bluegrass, which was online-only in 2020 due to the pandemic, has "high hopes for an in-person bluegrass festival in Raleigh" the first weekend of Oct., according to David Brower of the event's local organizing committee.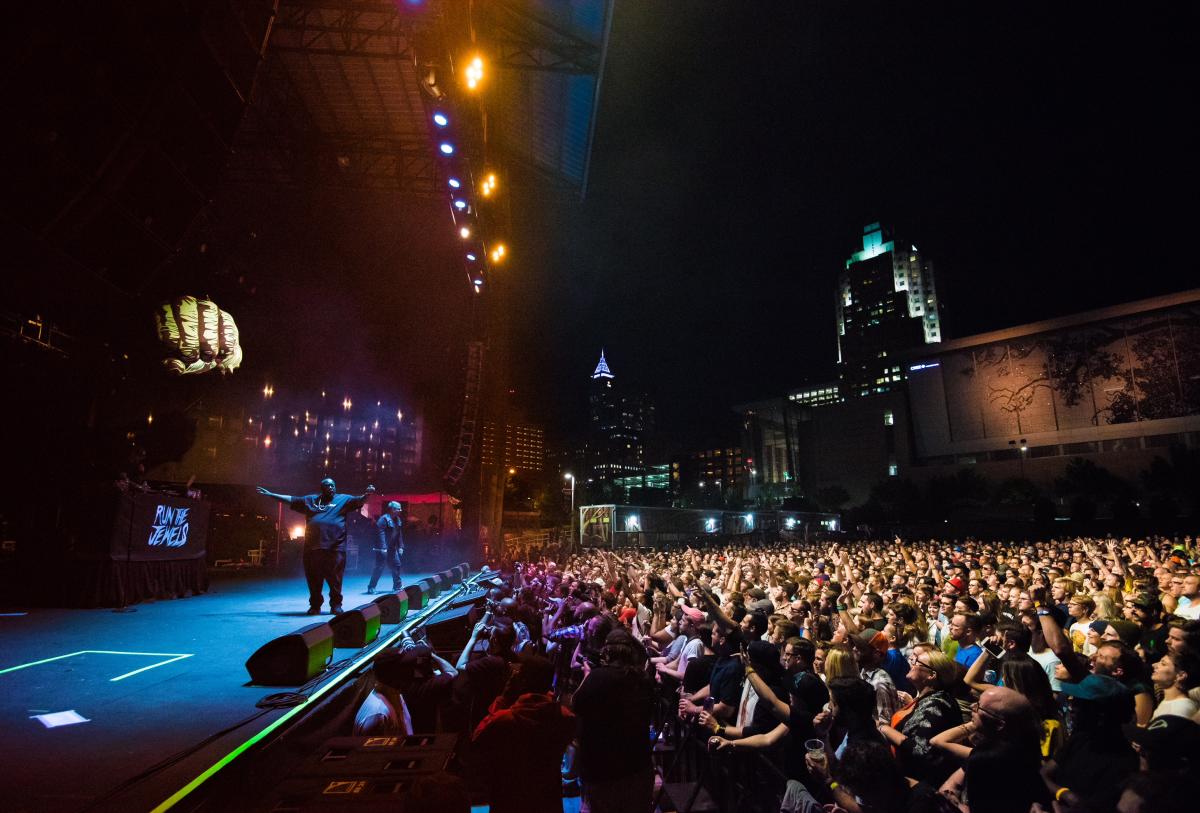 "We've got a Plan A, a Plan B and several variations in between," says Brower, who is executive director of the Piedmont Council of Traditional Music (PineCone). "This festival is a survivor, toughened by a hurricane and global pandemic. We get the music onstage one way or another. Of course, some of what happens this year is out of our hands. The key is everyone taking advantage of vaccine opportunities and getting our COVID numbers down. While it's not normally advisable to take medical advice from banjo enthusiasts, in this case you should: Get your shot!"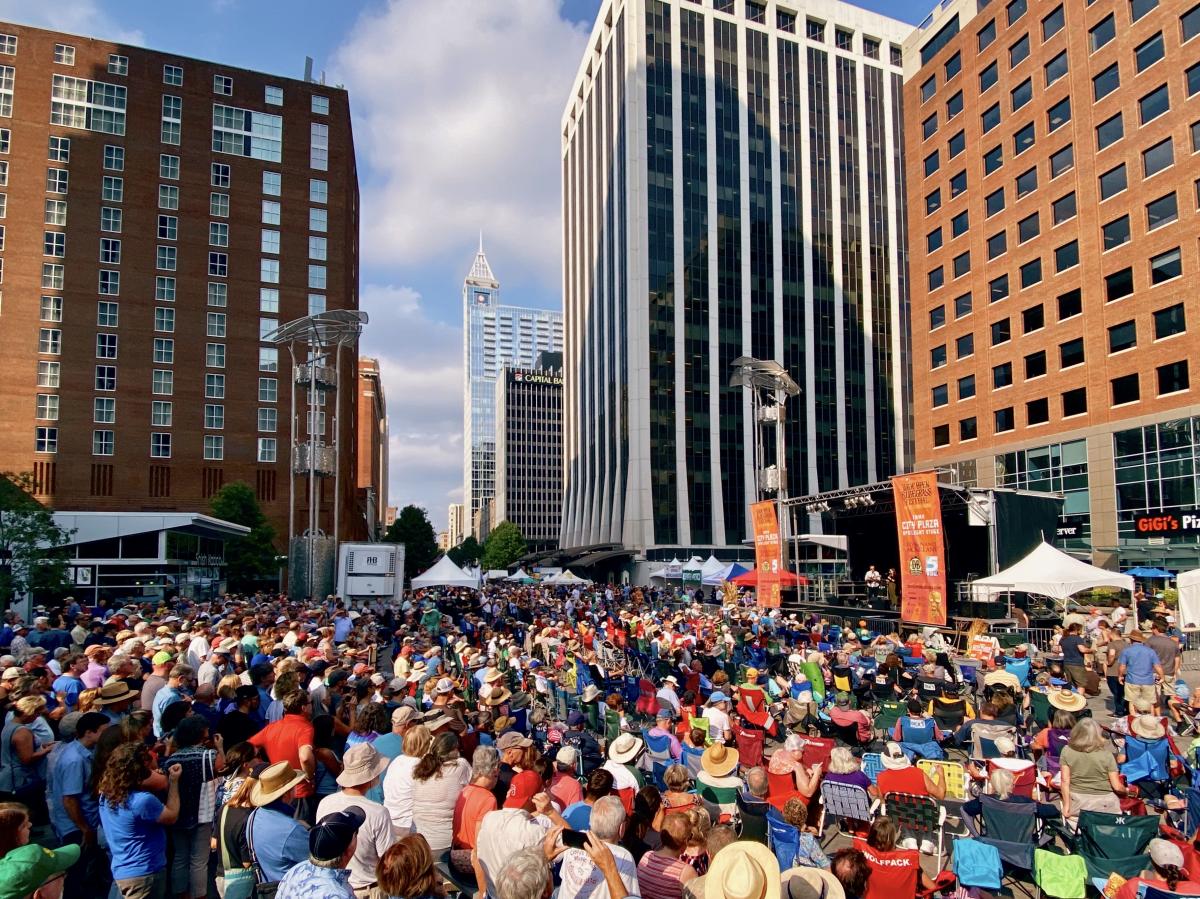 Some socially distanced arts events are already happening at the Duke Energy Center for the Performing Arts, with limited attendance due to virus protocols, including dance performances and a handful of concerts by the North Carolina Symphony.
Just southwest of downtown, Dorothea Dix Park is also taking cautious steps toward resuming live events with large gatherings. For late summer and fall, Dix management is planning some events like outdoor movies. Also on the way is one of Dix's perennial attractions, its iconic sunflower field, which will draw crowds this summer.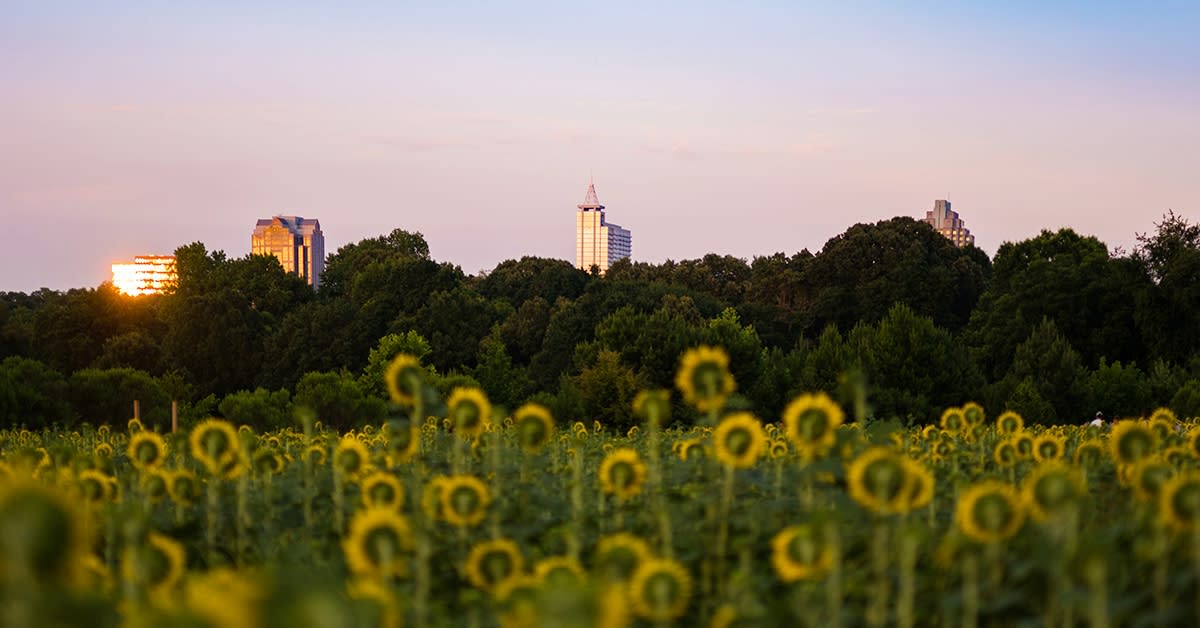 "We are planting sunflowers in May, germination takes 60 to 80 days and we anticipate the sunflowers blooming in July," says Joey Voska, program and operation supervisor for Dix Park. "That will be our big inviting-people-back thing."
Still up in the air at Dix is the status of rapper J. Cole's Dreamville Festival, which had a flashy debut in April 2019 with a sold-out crowd of 40,000 people. But the pandemic forced postponement of the 2020 edition.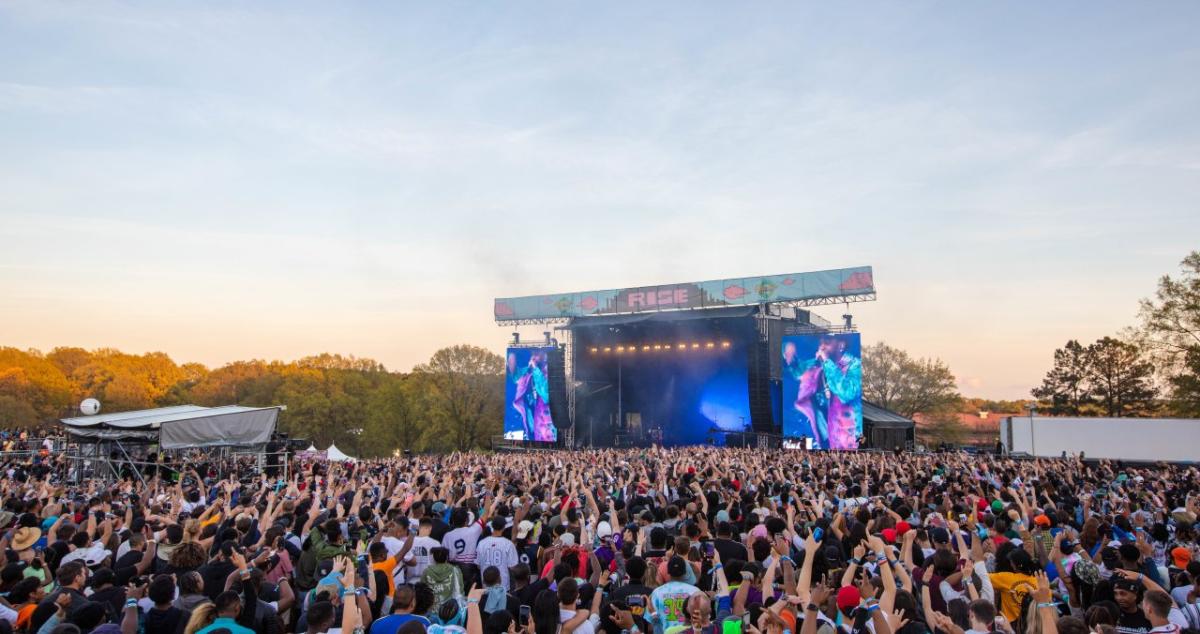 Depending on who you ask and where you look, Dreamville might or might not happen this fall. There is certainly lots of information to that effect online—all of it unofficial and unconfirmed. So don't take any of it as gospel until you see bona fide announcements from Dreamville management.
"Oh yeah, lots of Dreamville information is out there, but none of it is real at this point," says Voska. "Go looking, and you'll see dates listed for earlier this month, this fall, all over the place. All I can say is that there's been no official request to the city about a rescheduled date. We are certainly interested in doing it again."
Header photo of IBMA Bluegrass Live! and Dreamville Festival photos by Garrett Poulos
Comments