Can't-Miss Signature Experiences in Raleigh, N.C.
Thursday, September 22, 2022, 12pm by visitRaleigh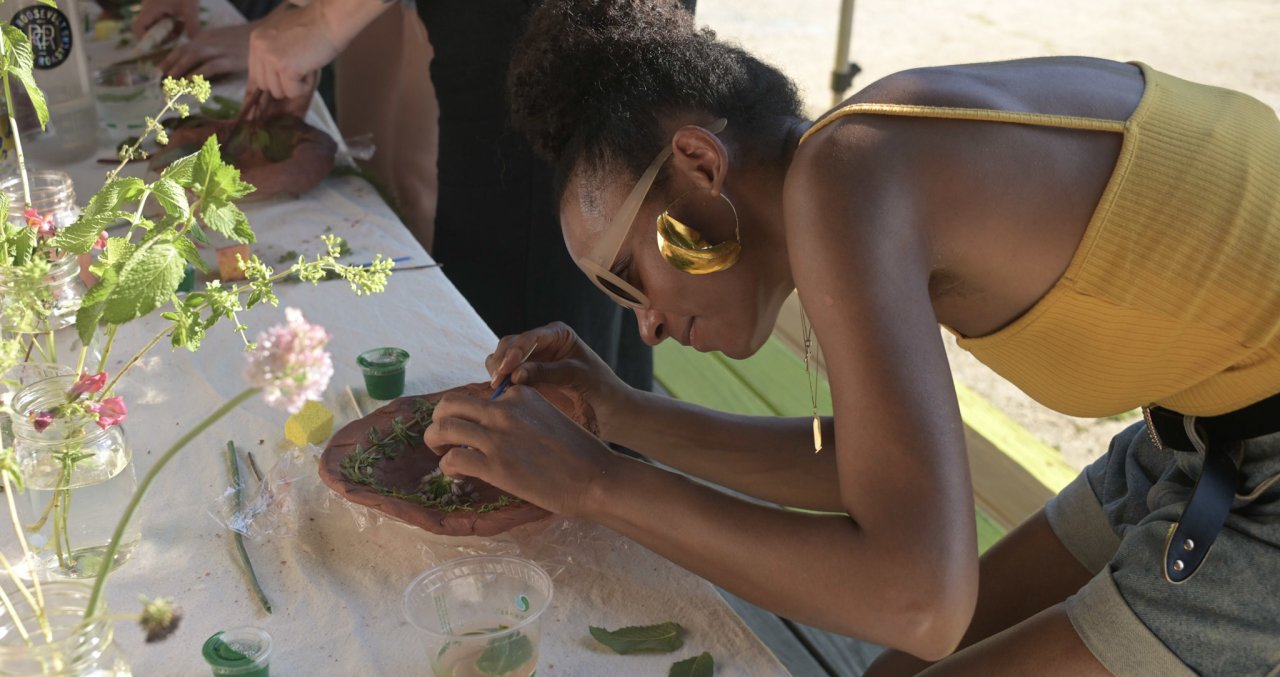 Dive deep into Raleigh, N.C., by adding a People-First Tourism Experience to your travel itinerary. As a carefully curated collection of tours and hands-on encounters, People-First Experiences offer "backstage" exploration of the Raleigh area alongside the locals who call this unique destination home. Come along for the journey as talented experts and savvy folks share with you their stories and passions while teaching a skill, guiding a tour and allowing you enriching opportunities to make lasting memories.
 
Olde Raleigh Distillery is a blend of old and new, just like its signature whiskey. Head just outside Raleigh proper to the town of Zebulon to admire the distillery's beautiful and repurposed design and meet up with master blender Brandon McCraney. Brandon, who has spent years immersing himself in the spirits industry, will take you on a behind-the-scenes tour while explaining the basics of distilling and the art of blending. Explore many aspects of the distillery including the barrel room and discover how everything from wood to weather can transform flavor. At the end of your tour, saddle up to the handcrafted bar or grab a seat at a whiskey barrel cocktail table for a taste of Old Raleigh's signature bourbon. Local tip: Check out the special custom tour, which includes more hands-on exploration and a complimentary full signature cocktail.
Learn the basics of stamping on metal to create personalized jewelry, accessories and gifts with art lover and small business owner Laura Gerenser. Laura guides participants through the metal stamping process in a hands-on workshop, giving them the tools and materials needed to create finished products of their very own. Create everything from charms and bracelets to keychains, bookmarks, ornaments and more. What you can make is completely up to you! This experience is also ideal for families as participants can be as young as seven years old. Local tip: Stop by Laura's shop, Adventures In Bloom, in the town of Apex for more local goods from 30+ makers.
Are you up for a scavenger hunt that will test your wits and give you the chance to really get to know downtown Raleigh or Cary? Triangle Treasure Hunt is a thrilling signature experience that sends participants hunting for outdoor clues, solving puzzles and cracking codes to unlock a treasure chest for the prize inside. Explore historical, artistic and unique locations around the area, and at the end of the hunt, join Ben and Whitney, the creators of this experience, as they share the history and stories of the places on your journey. Though the entire experience only takes between 90 and 120 minutes, it will certainly leave you wanting more.
For delicious tea too good to spill, sign up for Stop and Taste the Flowers—an herbal tea workshop guided by Matthias Payton. As a true artist of tastes and smells, Matthais founded JASPER & GOLD, a black-owned infusion company creating delicious beverage experiences using organic and all-natural ingredients. Your experience begins with enjoying a warm and delicious herbal tea infusion while hearing about the surprising depth of story and artistry that goes into selecting herbs for tea. Then, you'll create your very own infusion from a selection of beautiful, dried herbs and ingredients. Finally, Matthais will teach you more about the physical and mental benefits of tea infusions and how to utilize tea to practice mindfulness. Participants will also come away from the workshop with their uniquely crafted blends to share with friends or simply to enjoy themselves.
For those who adore everything coffee, this experience is right up your alley. Meet up with Greg Whitt, award-winning facilitator and arts educator, as he leads you on an unscripted stroll around downtown Raleigh. Along the way, you'll pop into his favorite coffee shops to talk with baristas and nerd out on different roasts and the local coffee culture. Regular stops on the stroll include Raleigh institutions like A Place at The Table, Videri Chocolate Factory, Raleigh Raw, lucettegrace, 42 & Lawrence and Sir Walter Coffee + Kitchen, the easternmost stop on the stroll as well as its starting point. Greg will also customize the tour based on participant interests and the weather.
Paddle the waters of Falls Lake as the sun sets on a beautiful day. By your side, will be Banks Dixon, owner and operator of Frogs Hollow Outdoors, who will guide you to a prime, sunset-watching location. Banks has guided and instructed adventure and nature-based activities for over 25 years, so you're in good hands. As the light fades, linger awhile to take in the sights and sounds of the water after dark. A fun and relaxing experience such as this is best enjoyed in groups of two to 10 people, so be sure to gather up your family or a group of besties for the most amazing time.
Groups will begin this guided art walk in downtown Raleigh's Warehouse District at CAM Raleigh and meander through the district before walking toward Nash Square. Along the way, they'll see colorful wall murals, street art and sculptures. Your group will also be invited to interact with others and reflect upon how and why creativity leads to a rich and meaningful life.
Explore even more People-First Tourism Experiences to jump into for your next visit to Raleigh.

Header photo: David Kuhn
Comments