Three Social Entrepreneurs Creating Food With a Conscience in Raleigh, N.C.
Wednesday, December 08, 2021, 11am by visitRaleigh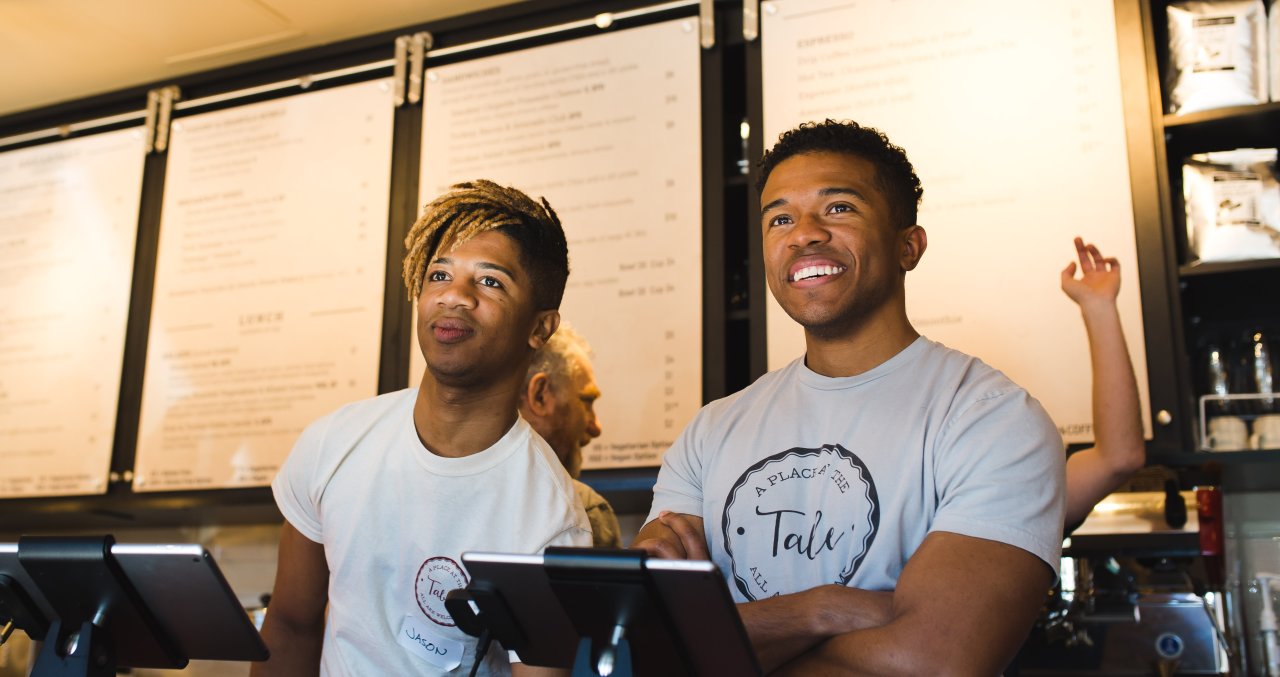 Simply put, food is essential for life. It nourishes and sustains. But it's more than that—food is a common bond, a uniting force. We encourage you to seek out these special places, to thank them for caring and to join them however you can to advance our common goals in Raleigh, N.C., and beyond.
 
Carroll's Kitchen, which opened in the fall of 2016 at the corner of Martin and Wilmington Sts., is a nonprofit social enterprise with a mission to help women who are recovering from traumas like homelessness, incarceration, addiction, domestic violence and more. Carroll's strives toward this goal by creating opportunities for women. Those opportunities come in the form of work at the restaurant, job training, life skills and even housing.
The women get to Carroll's through partnerships the restaurant has with other organizations and with social workers. During their time in the program, they receive job training not only for restaurant skills like prep and baking but also life skills like time management and budgeting. When their year is coming to an end, Carroll's continues to help them transition into the job force.
When Josh Monahan graduated from North Carolina State University in 2017, he had already launched his company, 1 in 6 Snacks, and had a clear vision of his future. It was a vision shaped by his family's 65 years in the snack food industry and his desire to continue the tradition.
But Josh wanted to do more than just open another snack food company. He wanted it to mean something—to give back to his community and the world.
"The name 1 in 6 Snacks represents the one in six people in America who do not know where their next meal will come from, and we are out to change that statistic!" says Josh. "The first product that we offer is Carolina Kettle potato chips, and with each bag sold, we donate a portion of the proceeds to the food bank."
Currently, Carolina Kettle has 10 unique flavors available online and in their retail store.
Wouldn't it be great if everyone have a place to eat, together? Maggie Kane, the founder and executive director of a Place at The Table, believes so. Maggie grew up in Raleigh where she volunteered at local soup kitchens. While in college, she worked at a day center that provided space and meals for the underserved.
While these places provided important services, Maggie felt there was something missing—a sense of community around the table. She set out to change that.
Today, after years of research and planning, Raleigh is home to A Place at the Table, a pay-what-you-can cafe serving breakfast and lunch in downtown Raleigh. The menu is presented with suggested prices, and diners have the option to pay that price, to pay more, to pay less or to volunteer as payment for their meal.
"This truly is Raleigh's community cafe," says Maggie. "We have seen so much support from individuals who pay more or pay for others' meals and from businesses like Carolina Kettle and Larry's Coffee that have donated products. Everyone helps how they can."
Header image via A Place at the Table
Comments