Herons at The Umstead Hotel and Spa: One of America's Best Restaurants!
Wednesday, May 15, 2019, 12pm by Michael Robson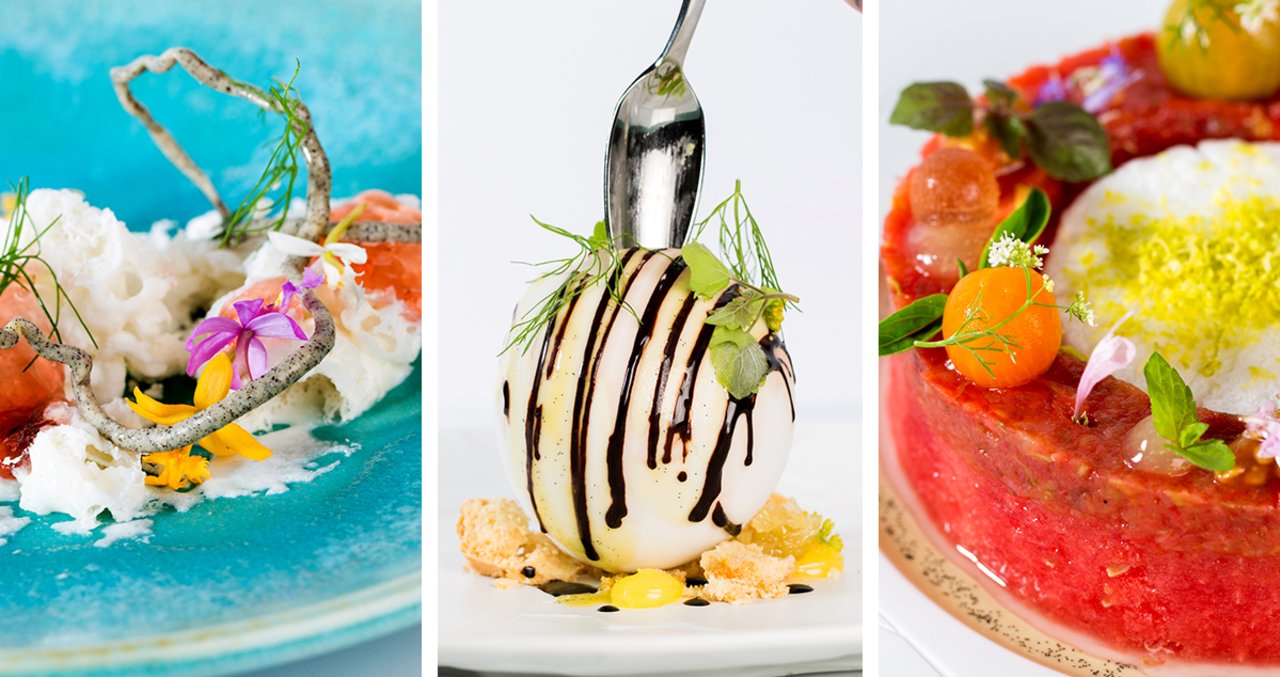 Big news, foodies—Herons at The Umstead Hotel and Spa, the critically-acclaimed restaurant known for precise techniques and extraordinary presentation, has been named one of the best 30 restaurants in America!
The Cary, N.C., restaurant was the only dining establishment in the state to make the list. 
Herons—open since 2009 and located inside what has been named one of the world's top hotels—has earned an abundance of national recognition thanks to a talented culinary team and dedication to world-class hospitality experiences.
One of only 41 Forbes Five Star restaurants in the world, Herons has been recognized by Food & Wine, Condé Nast Traveler and Southern Living among others.
Led by one of the country's youngest executive chefs to helm the kitchen of a Forbes Five Star or AAA Five Diamond establishment, chef Steven Devereaux Greene has earned his own accolades. In 2019, he was nominated for a third time by the James Beard Foundation in the category of Best Chef: Southeast (a certain sign that vacation-worthy meals await!).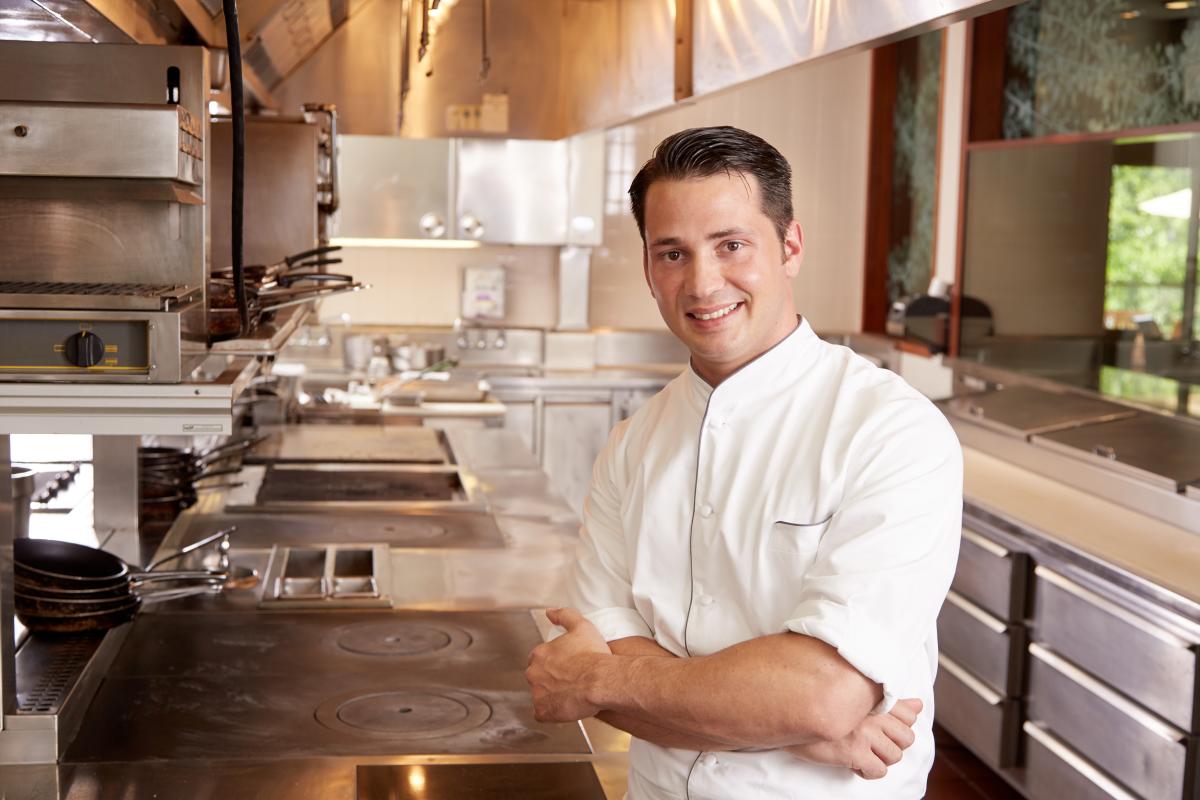 Herons was also recently named Restaurant of the Year (for an unprecedented second time) by The News & Observer's longtime restaurant critic Greg Cox. 
"...when it came time to pick the best of the year, the bright constellation of reasons for naming Herons outweighed my reservations of having a repeat winner. And executive chef Steven Devereaux Greene is the brightest reason of them all," Cox emphasized. 
For dinner, diners can select from either a three- or four-course prix fixed menu, or indulge in The Art Tour, an eight-course special chef's tasting menu inspired by The Umstead Hotel's art collection that's been described as "the meal of a lifetime" (and part of which is seen below).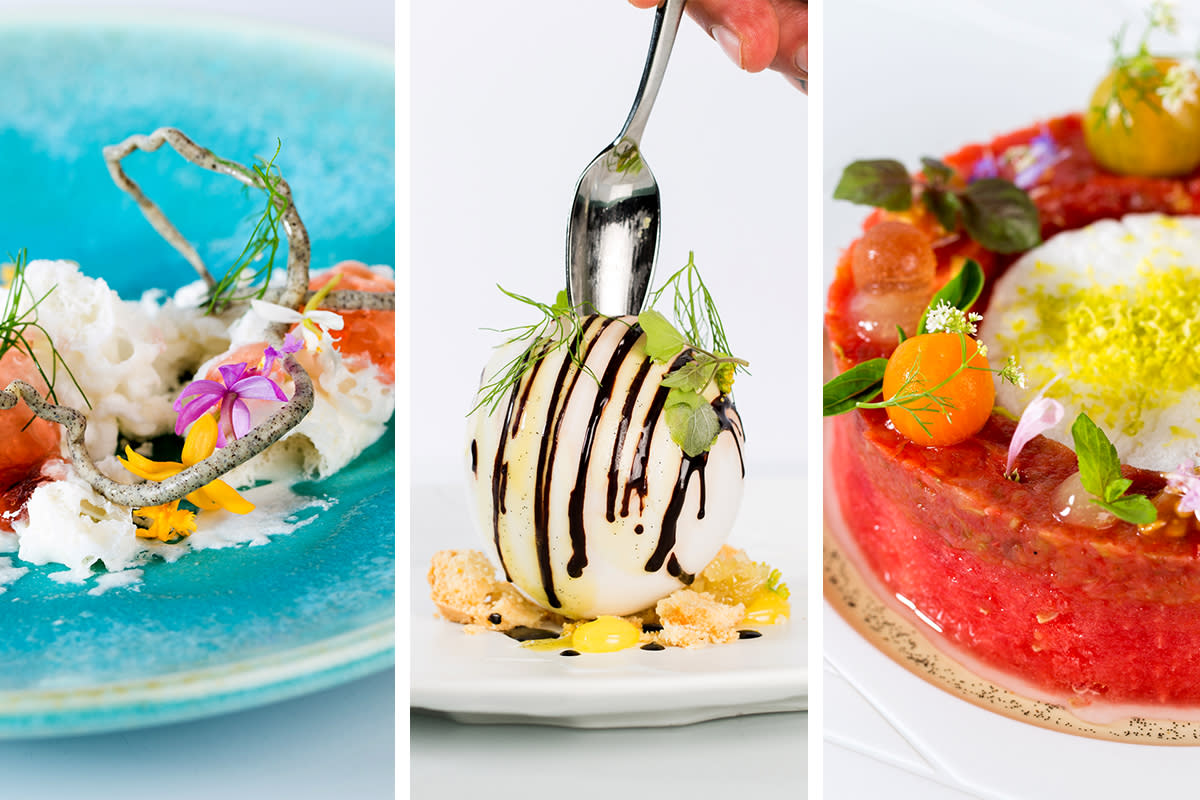 Open for breakfast, lunch, dinner and weekend brunch, the intimate 98-seat dining room at Herons features a full-view kitchen, original artwork and floor-to-ceiling windows with views of the outdoors. The seasonal-driven menu features vegetables and herbs from a dedicated, nearby farm. The bar and lounge area offers signature cocktails, a wine cellar stocked with selections from around the world and live music in the evenings.
Herons at The Umstead Hotel and Spa is located at 100 Woodland Pond Dr. in Cary, N.C. Reservations are strongly encouraged—book on OpenTable or by calling 919.447.4200. A credit card deposit may be required at time of reservation. 
Comments