Kid Literature Author Guest Flavors at Two Roosters Ice Cream
Tuesday, May 03, 2022, 9am by David Menconi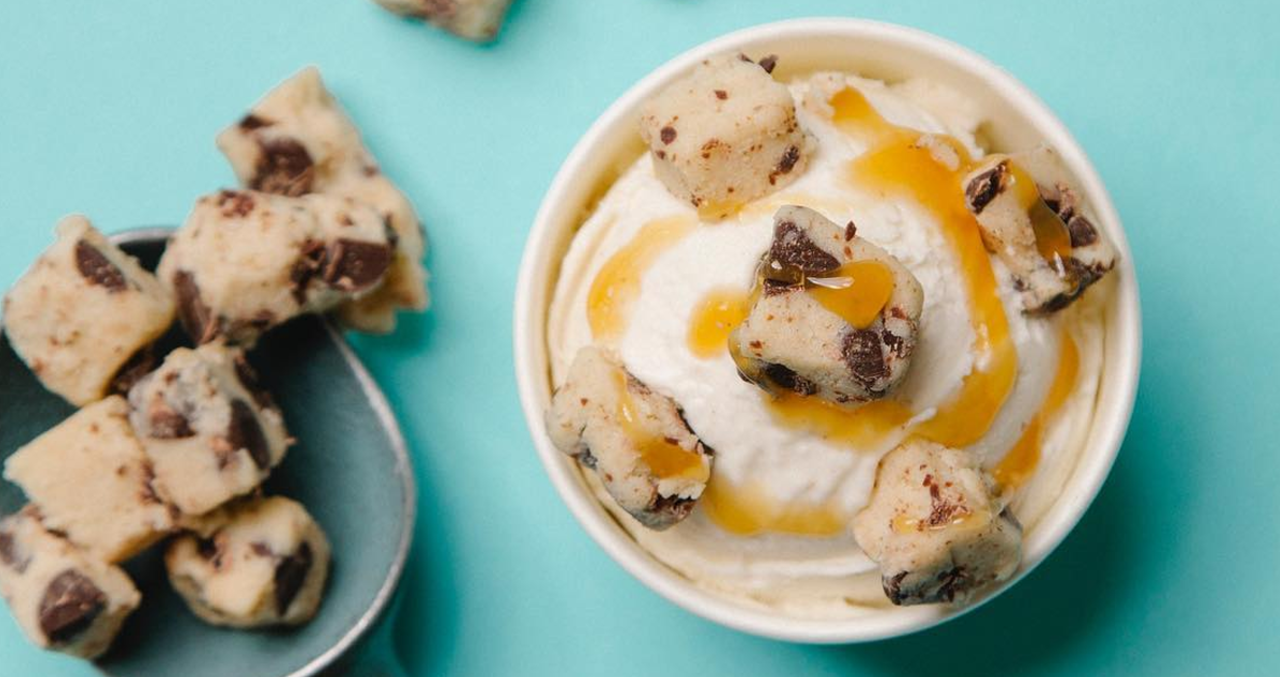 Note: Authored by David Menconi, this piece has been produced in partnership with Raleigh Arts. Menconi's latest book, "Step It Up and Go: The Story of North Carolina Popular Music, from Blind Boy Fuller and Doc Watson to Nina Simone and Superchunk," was published in Oct. 2020 by University of North Carolina Press, and his new podcast, Carolina Calling, explores the history of the Tar Heel State through music.
---

A regular feature at the local shop Two Roosters Ice Cream is its "Guest List" series, featuring themed, custom-made flavors. In the past, these themes have been based on everything from popular local musicians to area celebrity chefs, and May 2022 brings another intriguing variant: flavors inspired by and based on "kid lit" authors in the area.
"We decided to tap into the local writing community," says Two Roosters owner Jared Plummer. "It's pretty robust here [in the Raleigh area], particularly kids' literature, which is really great."
Spotlighting an array of highly accomplished and award-winning authors, May's flavors break down like this:
This is the culmination of a logistical-puzzle process that began back in Jan., with back-and-forth queries leading to test batches, tweaks and tinkering before the release of the final product. Some of the flavors come directly out of the pages of various books, while others stem from the individual writer's creative process and tastes.
"One question we asked was what writers ate and drank while they're writing," says Plummer. "Scott Reintgen told us he likes vanilla lattes and cinnamon caramel cookies, so we made a mashup of that for his oatmeal cookie latte."
The initial inspiration for this particular series began with Ali Standish, a writer who lives near Two Rooster's downtown Raleigh location and was a close friend of Plummer's sister while they were growing up. Standish was the first author Plummer approached, and it turned out that her 2019 book "August Isle" had a plot point that made for a perfect ice cream flavor.
"'August Isle' takes place on a fictional Florida island with a famous ice cream shop that's always coming up with new and creative flavors," says Standish. "My main character Miranda tries their raspberry lemonade and is obsessed. She uses the ice cream flavor as inspiration for a pie she bakes to enter in a contest. And the actual sorbet is even more delicious than I imagined!"
Along similar lines, Gillian McDunn's most recent book "Honestly Elliott" (published in March 2022, about an aspiring pie-baker) has an actual recipe in the back for "Desperation Pie." That, too, became an ice-cream flavor in the series. 
These flavors will only be available at Two Roosters locations during the month of May 2022—find them in downtown Raleigh at 215 E. Franklin St, and 7713 Lead Mine Road at Raleigh's Greystone Village.
Quail Ridge Books in Raleigh's North Hills will also host a series of "Ice Cream Social" Meet & Greet events in conjunction with the program: 
Header photo of Salted Caramel Cookie Dough courtesy of Two Roosters Ice Cream 
Comments