N.C. State Fair Homegrown Music Fest Returns With 105 Concerts, Oct. 14-24
Tuesday, September 07, 2021, 4pm by David Menconi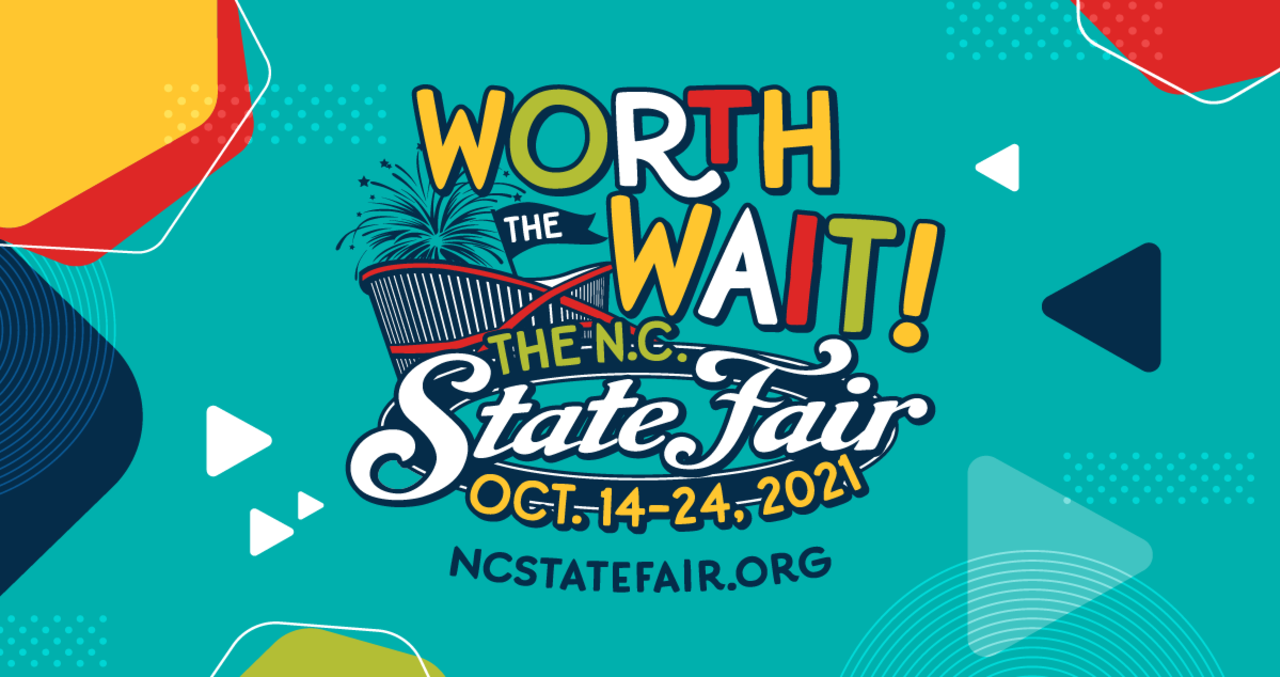 Note: Authored by David Menconi, this piece has been produced in partnership with Raleigh Arts. Menconi's latest book, "Step It Up and Go: The Story of North Carolina Popular Music, from Blind Boy Fuller and Doc Watson to Nina Simone and Superchunk," was published in Oct. 2020 by University of North Carolina Press.
---

Following a one-year hiatus from 2020's cancellation, the N.C. State Fair will return to the fairgrounds in Raleigh, running from Thurs., Oct. 14, to Sun., Oct. 24. And as part of the fair, the Homegrown Music Fest is also back, featuring 105 Tar Heel State acts on two stages over the 11 days.
"This all had to be turned around very, very quickly," says Amy Cox, project manager and senior vice president with Homegrown Music Fest producer Deep South Entertainment. "Not only did the fair have to deal with budget constraints in place because of COVID, they have a big lack of staffing. So that put everything behind, and it's been just pick up the ball and run with it whenever you can for everybody, which is kind of the case for most businesses these days."
This year will feature music throughout each day on two stages this year. There's the "Live & Local Waterfall Music Stage Powered By Curtis Media Group," right next to the big water fountain just north of Dorton Arena; and the Heritage Circle Stage over toward the northwest end of the fairgrounds, near the pond alongside Youth Center Rd.
There is one additional stage on Mon., Oct. 18, for the Century Family Farm event at the Hunt Horse Complex. The group Chatham Rabbits will play there.
"We were able to get back a good majority of the acts we had booked last year," says Cox. "About 80% of this year's acts had been booked last year. Getting them back this year was a priority, our commitment to them. We knew that the entire fair would have to be canceled last year based on the state of things, which was pretty disappointing because we were so excited about the lineup."
Of course, this year's wild card is the ongoing pandemic, which has not yet receded as much as everyone would like. Safety protocols are still evolving and will be adjusted as State Fair dates approach. At the very least, event producers will sanitize microphones between acts while encouraging mask-wearing and vaccinations.
There were, alas, some regular features of the State Fair's music programming that won't be back this year. This year's most notable absence is indoor shows on the big stage inside Dorton Arena, which has featured everyone from jazz saxophonist Branford Marsalis to metal band Corrosion of Conformity. But the silver lining to that, due to the virus, keeping events outside as much as possible is preferable this year anyway.
"We hope to do Dorton again someday, but not this year," Cox says. "Still, it's been amazing to work with the state on this to showcase the rich fabric of music that exists in N.C. We've tried really hard to be inclusive and diverse in the selections, to bring something that people would not normally hear at a state fair."
 
Live & Local Waterfall Music Stage powered by Curtis Media Group
Thurs., Oct. 14 – Pseudo Cowboys (rock/funk), Cassette Rewind ('80s tribute)
Fri., Oct. 15 – Harm (emo/rock), Driskill (Americana), Luxe Posh (DJ/dance)
Sat., Oct. 16 – Steve Hartsoe & the Beacon Souls (rock/Americana), Ashley LaRue Band (reggae), Shame (hop-hop), Corey Hunt and the Wise (country/Americana)
Sun., Oct. 17 – Elle Stephens (pop), Steel County Express (country/rock), Æther Realm (metal), Africa Unplugged (blues/dance)
Mon., Oct. 18 – Kate Rhudy (folk), Alex Lawhon & Sam Clowney (rock/pop), Wes Collins Trio (folk/Americana)
Tues., Oct. 19 – Carolina Soul Band (beach), Maj Deeka (funk/jam), XOXOK (R&B)
Wed., Oct. 20 – Military Day
Thurs., Oct. 21 – In the Name of Love (U2 tribute), The Sunday Special (funk), 2Digh4 (country/variety)
Fri., Oct. 22 – Caroline Keller Band (country), For Good Measure (R&B/rock), Stellar Circuits (rock), Throwback Collaboration Band (R&B)
Sat., Oct. 23 – Crucial Fiya (reggae), Brooke McBride (country), Dotwav Media (hip-hop/punk), Collapsis (rock/pop)
Sun., Oct. 24 – Sydney Rose (pop/folk), Jack Marion & the Pearl Snap Prophets (Americana/country), Xtra Infinit Sounds featuring Mic Savvy, DJ Goku, D.U.O., Beyond (hip-hop); Tan and Sober Gentlemen (Celtic/punk)
 
Heritage Circle Stage
Thurs., Oct. 14 – Hank & Pattie Duo (progressive bluegrass)
Fri., Oct. 15 – Joe Hott (bluegrass)
Sat., Oct. 16 – Carolina Line Bluegrass Band (bluegrass)
Sun., Oct. 17 – The Nomads and Friends (bluegrass)
Mon., Oct. 18 – Jon Shain & FJ Ventre (blues/folk)
Tues., Oct. 19 – Into the Fog (newgrass)
Wed., Oct. 20 – GrassStreet (bluegrass)
Thurs., Oct. 21 – Deeper Shade of Blue (bluegrass/gospel)
Fri., Oct. 22 – Megan Doss (country/classics)
Sat., Oct. 23 – Gap Civil (bluegrass)
Sun., Oct. 24 – The Couldn't Be Happiers (alt-country/folk)
 
The N.C. State Fair returns Oct. 14-24. Admission to the Fair ranges from $5-13, and all Homegrown Music Fest events are free to see once inside. See the Fair's accessibility guide here.
Comments