The Best New Foods at the N.C. State Fair for 2019
Tuesday, October 01, 2019, 10am by Tabletop Media Group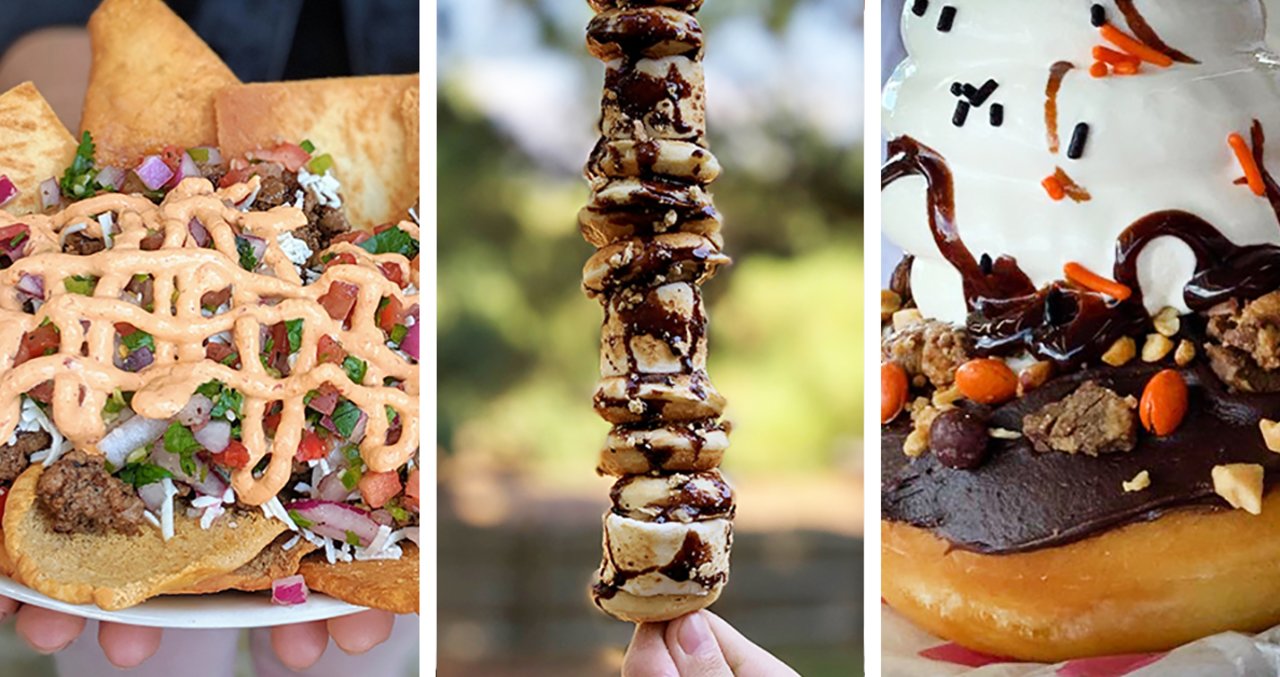 High-flying rides and deep-fried pies—the N.C. State Fair is back in Raleigh, N.C., this month! The 152nd annual N.C. State Fair, in town Oct. 17-27, adds 30 new foods to the deep-fried fun for 2019. Hot foods, loaded-to-the-max foods, messy foods, foods we had no idea could actually go together—you'll find them all! We've listed more than 15 of our favorite and super-delicious, new options below to help get your fair food game plan started.
 
Roasted Pumpkin Spice Corn
Pumpkin spice has officially taken over the N.C. State Fair with this new treat from Douglas Farms. The freshly-roasted corn is dipped in butter (of course!) and then rolled in brown sugar and pumpkin pie spice.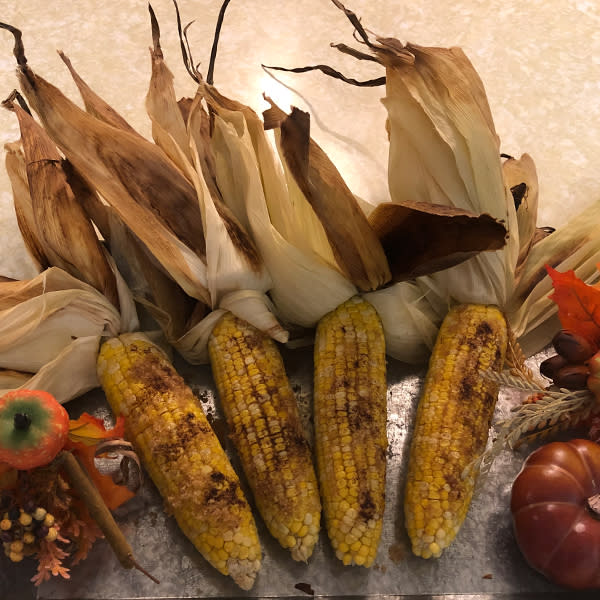 Reese's Donut
You'll be in peanut butter and chocolate heaven with this new creation from F&W Concessions! Their hand-cut, yeast-raised doughnut is covered in creamy chocolate frosting, then topped with chopped peanuts, chunks of Reese's Peanut Butter Cups and mini Reese's Pieces. But wait...there's more! You have the option to add on soft serve ice cream and hot fudge for even more decadence.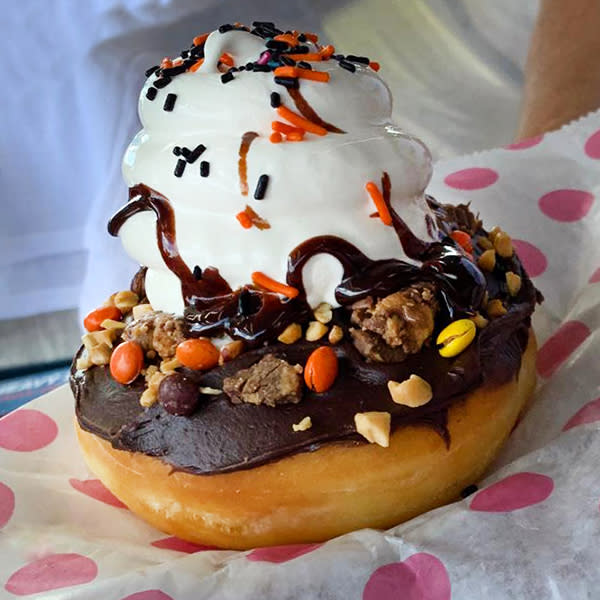 Loaded Lamb Nachos
If you're in the mood for nachos, local-favorite restaurant Neomonde Mediterranean has you covered, and with a unique spin. Shawarma-spiced ground lamb is simmered with onions on a bed of their house-made pita chips and topped with fresh pico, feta cheese and harissa yogurt sauce.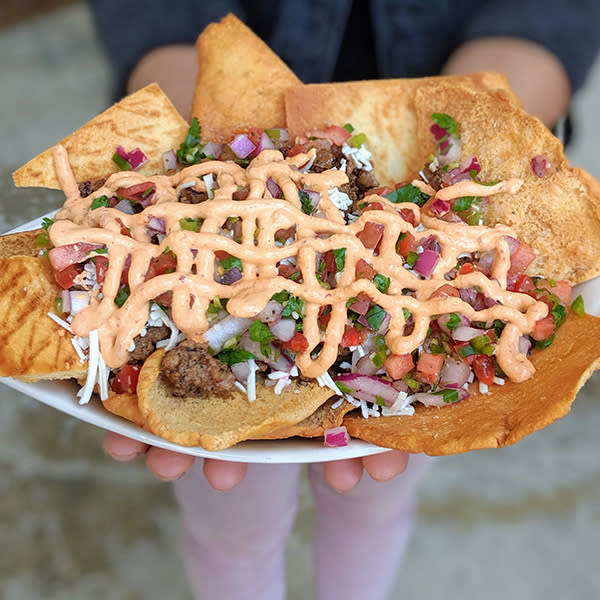 ​
Candied Apple Hushpuppy with Cheerwine Sugar Glaze
The Ragin Cajun is bringing a new type of hushpuppy to the N.C. State Fair! Their latest hushpuppy creation is made with chunky cinnamon applesauce, cinnamon and one of N.C.'s favorite sodas, Cheerwine. This deep-fried goody is topped with a Cheerwine and powdered sugar glaze.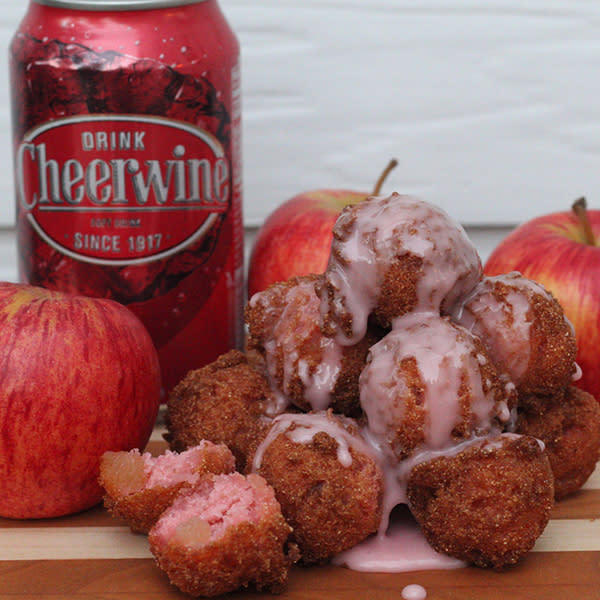 Stuffed Cubano Baguette
Cary's La Farm Bakery is offering up an N.C.-branded, stuffed baguette with pulled pork, mozzarella cheese, bread-and-butter pickles and a sweet ham with a spinach garlic, cilantro and lime Cubano sauce. We absolutely can't wait for this one!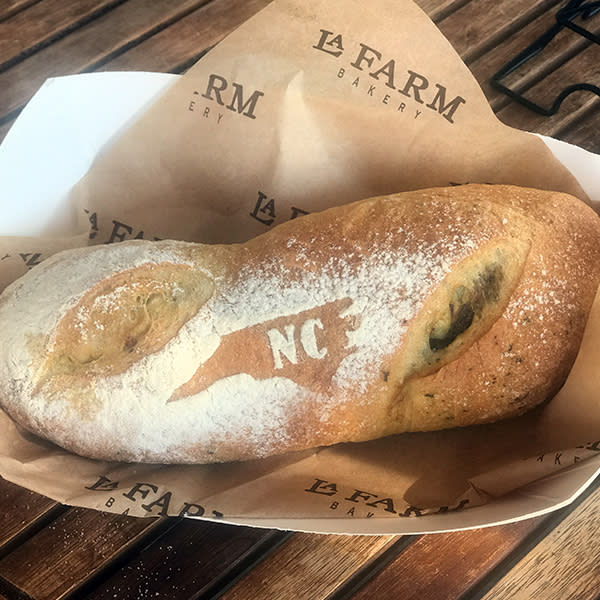 Korean BBQ Pork Belly Egg Roll
Pork belly fans, rejoice! Woody's Wing Wagon is smoking up some pork belly over hickory wood to include in their new egg roll creation. Crispy pork belly and shredded rainbow veggies are all topped with Korean BBQ sauce and then deep fried in an egg roll wrapper.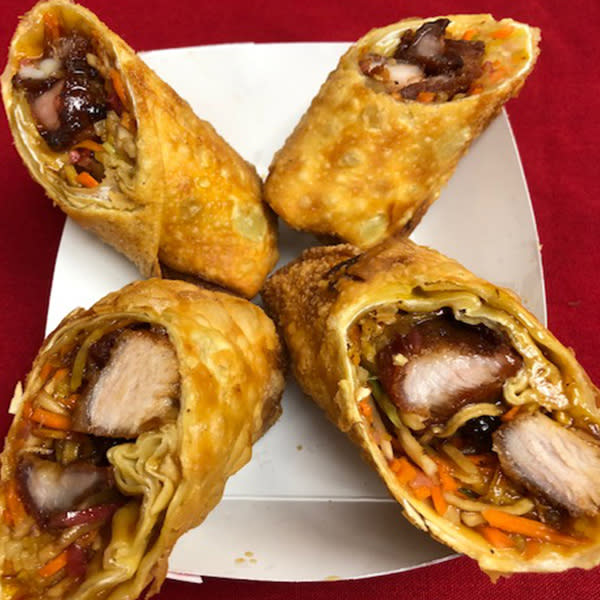 The Sloppy Pig
Chow down on an over-the-top sloppy joe from Bubba's Bacon. Texas Toast is smothered in their sloppy joe mix and covered in cheese sauce. And it gets even better than that—it's then topped with their mouthwatering bacon crumbles.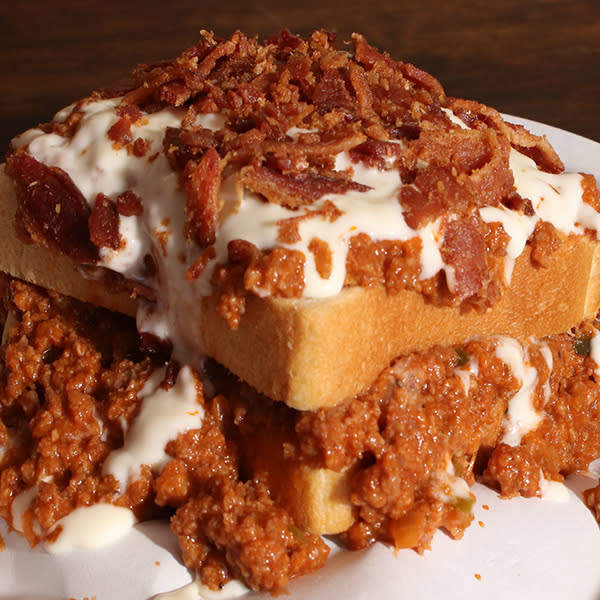 Chicken Bacon Ranch Poutine
What's not to love about a mound of fries piled high with toppings? Poutine Gourmet is taking poutine to new heights. Crispy, double-fried french fries, fresh cheese curds and a savory brown gravy are covered with crispy bacon, chicken and a ranch drizzle. You'll definitely needs lots of napkins for this one!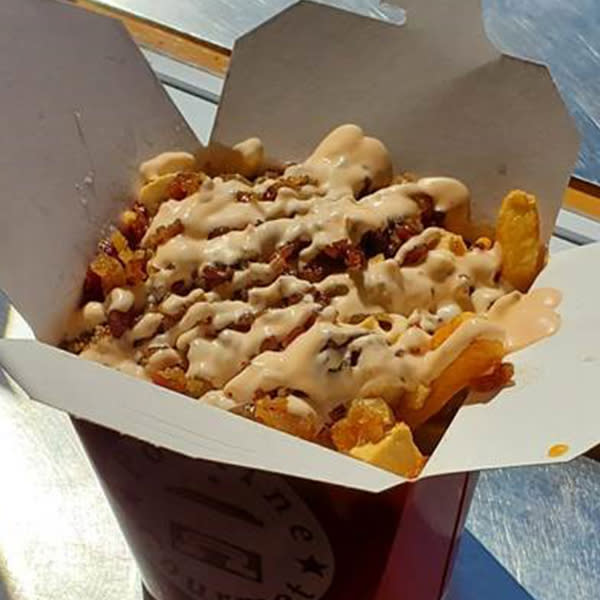 JoCo HoHo
Fat Boys BBQ is bringing the heat! The JoCo HoHo features a N.C. jalapeño that's stuffed with loads of cheese and brisket, then deep fried and served on a stick.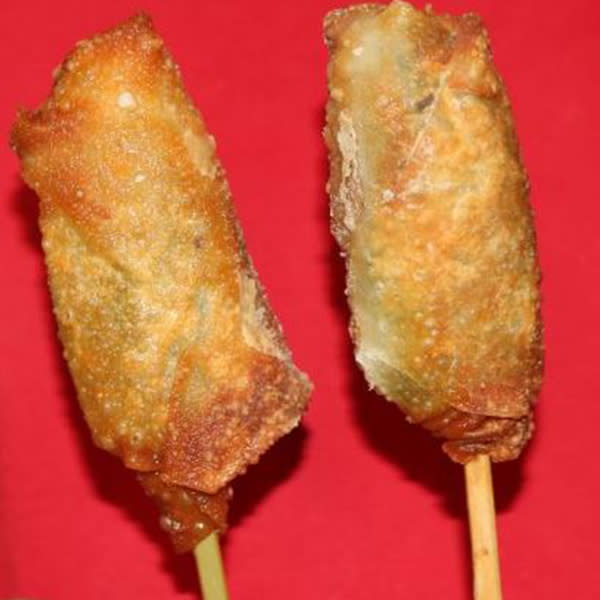 Deep-Fried Garlic Cheese Curds
If you love garlic bread, be on the lookout for the Cheese Curd Shack. They're serving up deep-fried garlic cheese curds along with other crowd favorites.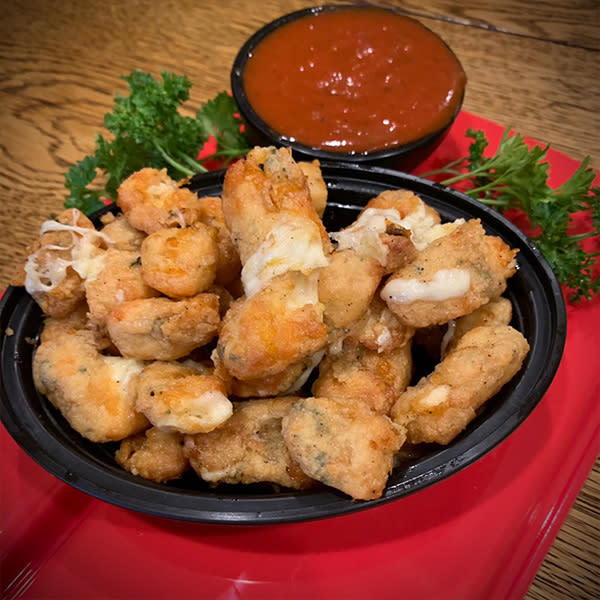 Red Velvet Cheese Enchilada Funnel Cake
For an incredibly-unique eat to try, go see Mediterranean Grill and order up their Red Velvet Cheese Enchilada Funnel Cake. Don't think you read that right? You did. Savory red velvet funnel cake is topped with cheese and enchilada sauces for what might be the most interesting and different offering this year.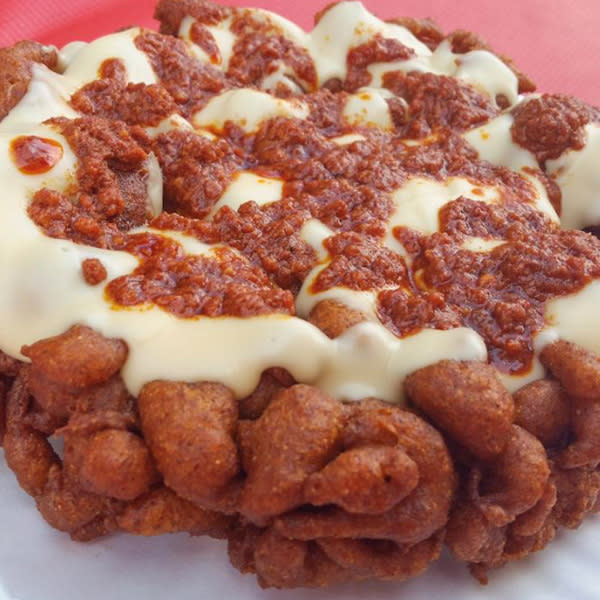 ​
The Chickenator
Chef D'Lites is making chicken sandwich dreams come true! Golden fried chicken is topped with pepper jack cheese, crispy bacon and a zesty honey sauce, all served between two honey butter buns.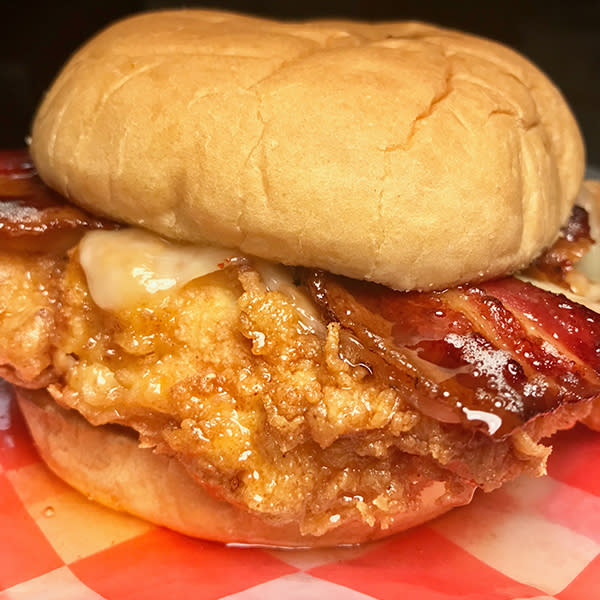 Campfire on a Stick
Bring it on! Hot Chix Hotcakes and Chicken is introducing their Campfire on a Stick—mini pancakes layered with toasted marshmallows, covered in chocolate with a graham cracker topping.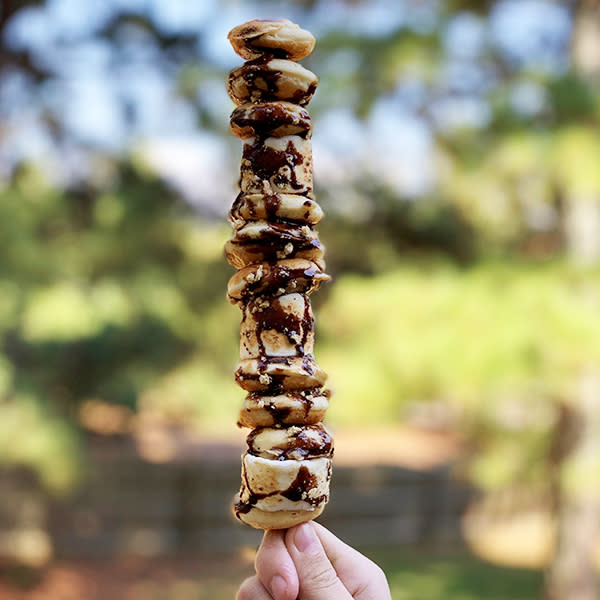 Baketo Pizza Pie
Local food truck Baguettaboutit is dishing out a Keto-friendly N.C. State Fair food. Their Baketo Pizza Pie is a six-inch, personal size and includes a meat crust topped with mozzarella, pepperoni, green olives, avocado and pizza sauce.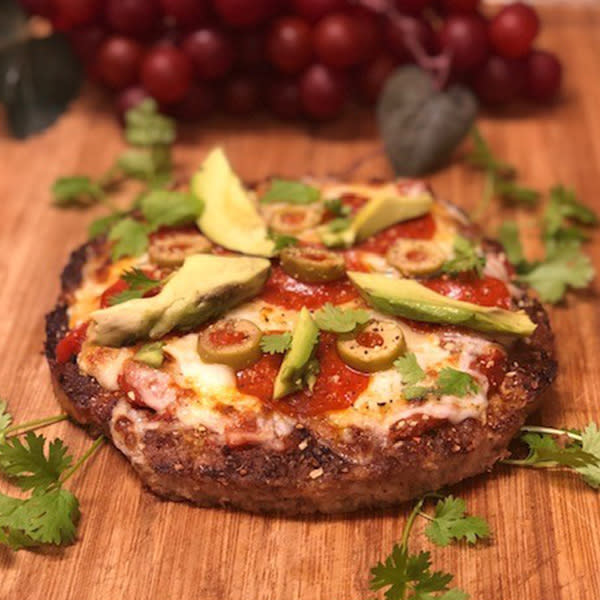 Sloppy MacTater Skins
Chester's Gators and Taters is loading up potato skins with sloppy joe mac and cheese. These bad boys are then topped with bacon, jalapeños and ranch.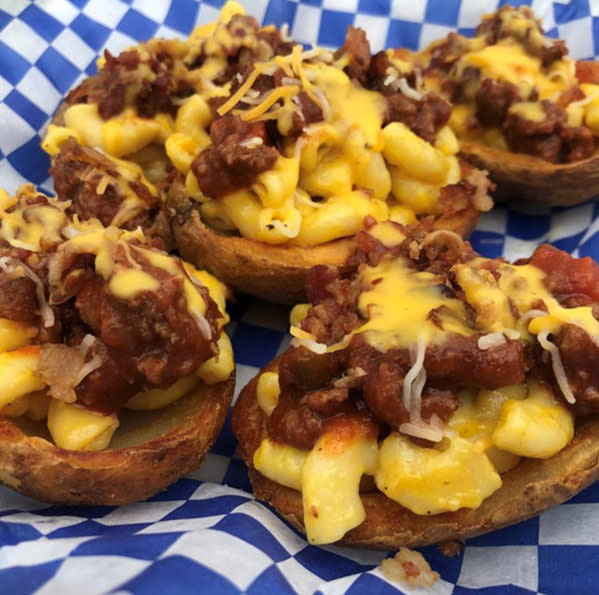 Fried Rum Runners
Rum balls are surrounded by pastry batter and then deep fried! Gobblin' Gourmet is serving these up with a rum-flavored dip for a perfectly-unique sweet treat.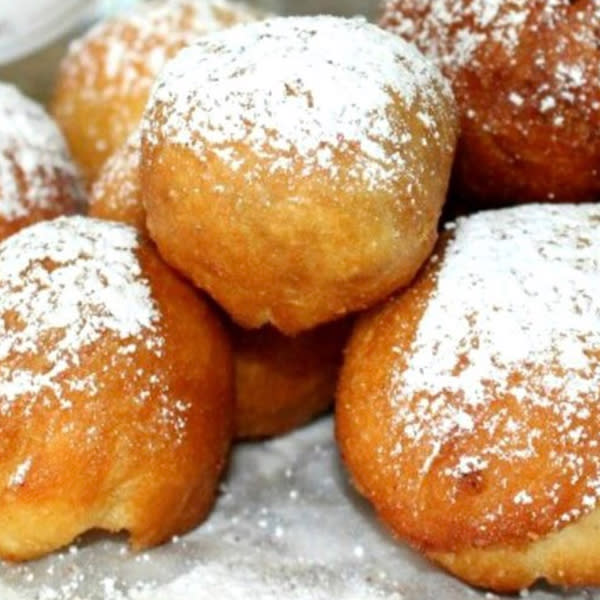 Crack-n-Cheese® Stuffed Turkey Leg
Hickory Tree BBQ is taking their Crack-n-Cheese® up a notch. The N.C. State Fair favorite consists of hickory smoked turkey BBQ, homemade mac and cheese, their signature sauce and a topping of turkey cracklins. But this year, the Crack-n-Cheese® is stuffed into a fall-off-the-bone smoked turkey leg!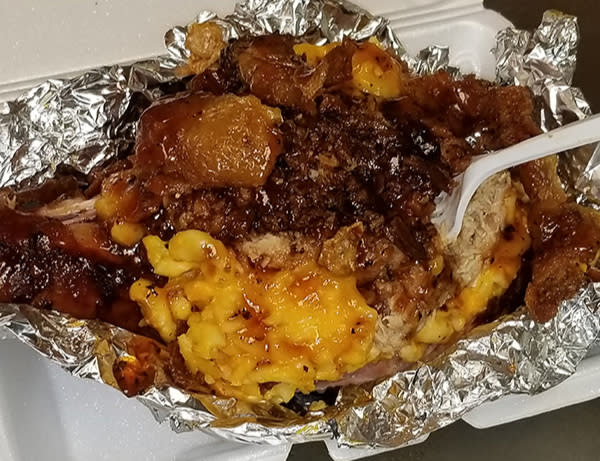 Pineapple Dole Whip
We knew we'd see the Dole Whip craze hit the N.C. State Fair! Tropical Delights is serving up their delicious version of this soft serve, dairy-free frozen dessert made with exclusively vegan ingredients. It's a smooth, tropical treat featuring the original Dole soft serve flavor that people are going wild for!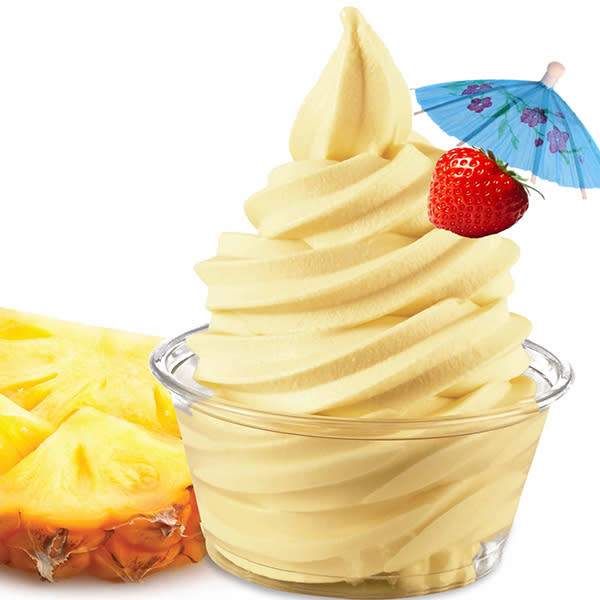 And that's not all! See the fully-revealed list of new goodies and over-the-top concoctions here!
More October events to plan a trip around
Casktoberfest, Oct. 3
Exhibit: Toy Boom!, opens Oct. 4
Theatre In The Park presents Dracula, Oct. 4-20
Tacos 'N Taps Festival, Oct. 5
Raleigh Tamale Festival, Oct. 5
Carolina Ballet presents Frankenstein, Oct. 10-27
SAS Championship, Oct. 11-13
NC Wine, Cheese & Chocolate Festival, Oct. 12
Beericana Craft Beer and Music Festival, Oct. 12
North Carolina Theatre presents West Side Story, Oct. 15-20
Triangle Oktoberfest, Oct. 18-19
Falling for Local at Dorothea Dix Park, Oct. 19
Raleigh Little Theatre presents You're A Good Man, Charlie Brown, Oct. 25-Nov. 3
Exhibit: Frida Kahlo, Diego Rivera and Masterpieces of Modern Mexico from the Jacques and Natasha Gelman Collection, opens Oct. 26

All photos provided by the N.C. State Fair and vendors
Comments